Maintenance Free
Granite requires regular sealing and polishing. Cambria is naturally stain resistant and maintenance free. Simply clean with warm water and a soft cloth. Mild soap is optional.
Strength & Durability
Cambria is much harder than granite, making it less likely to scratch or chip. Cambria also allows for longer countertop overhangs, giving you more surface area and additional seating options.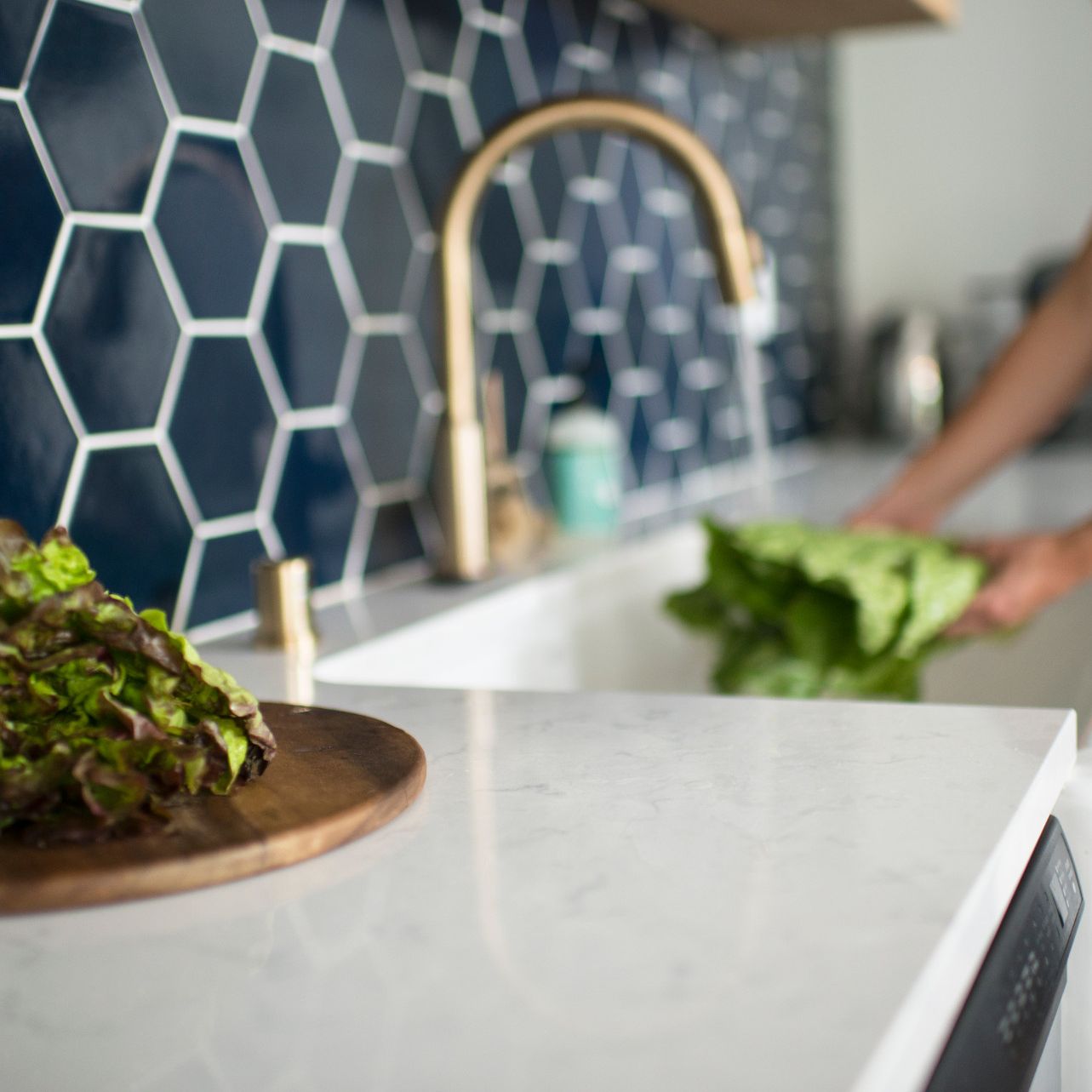 A HEALTHY HOME
Unlike granite, Cambria is nonabsorbent. This means it won't absorb moisture from raw or leftover food, which can harbor harmful bacteria.