Kristi Yamaguchi
For America's 'princess on ice,' Olympic champion figure skater Kristi Yamaguchi, life today is all about raising her family and giving back to others
Written by CAROL LINN
Photography by STEVE HENKE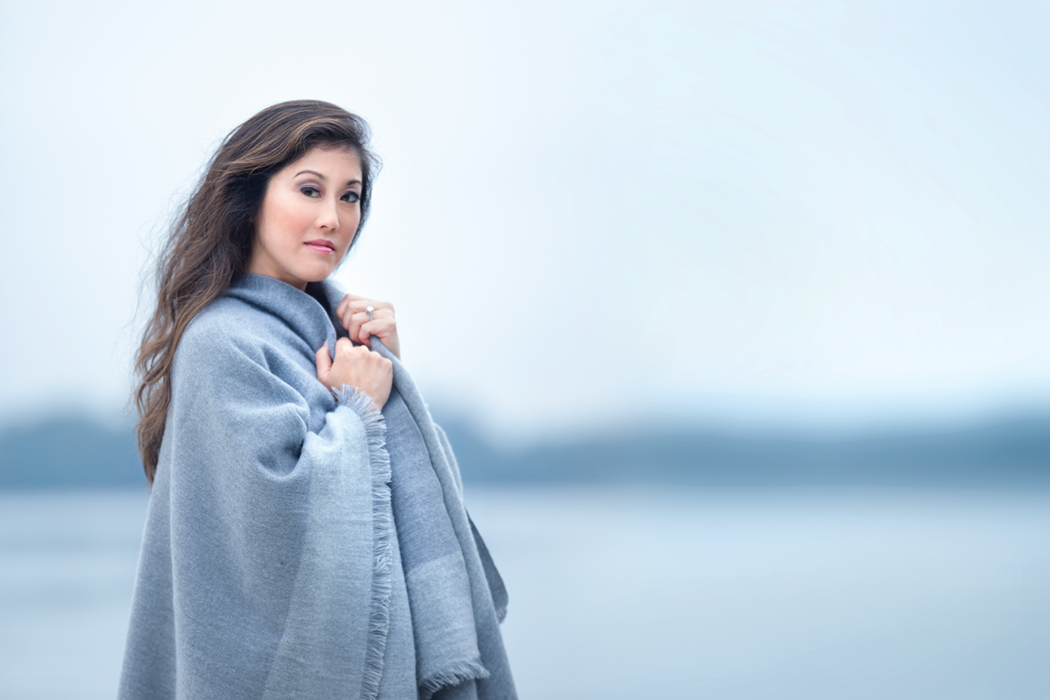 The pale gray light of a rainy Minnesota day reveals two Kristi Yamaguchis: The first is a serene, sophisticated, and confident 45-year old woman. But when she flashes a sparkling smile, the second one takes over and you're thrust back in time, holding your breath as you watch an elfin, 20-year-old girl spinning alone on the ice to win Olympic gold in figure skating in 1992.
"I love this place," Kristi says, referring to the lakefront vacation home she shares with her husband along with the outdoor beauty surrounding it that is Northern Minnesota.
Kristi herself would be the first to admit that these two different images—and two different selves—are a recurrent theme in her life. She is someone who spent her youth in what she's called "the inherently selfish and self-centered" life of an elite-level solo athlete, only to do an about-face. Her post-Olympic years as wife, mother, entrepreneur, and philanthropist, have been all about family, teamwork, and giving back.
In person, Kristi is not an intimidating, larger-than-life personality. She's quiet, friendly, unpretentious, the kind of woman with whom you could imagine striking up a conversation at the grocery store. In fact, she was hardly fated to attain Olympic glory: initially, just walking was a challenge. Kristi was born in 1971 with club feet and wore casts with metal bars and later painful corrective shoes and braces until she was two. When her mother encouraged her to try skating as physical therapy, she was instantly smitten. "By six or seven, I knew that one day I would be a professional skater and travel the world," she says.
It was an unlikely goal for a native Californian—Kristi became an Olympic champion without ever having skated outside or on natural ice. She seems almost painfully aware of the sacrifices her family made to support her unlikely dream. Her mother, Carole, drove her to the rink for training every day at 4:00 am, sitting in the cold for hours. Her parents were familiar with hardship. At four years old, Jim Yamaguchi and his family were forced into an Arizona desert internment camp and Carole, who he later married, was born at the Amanche internment camp in Colorado. (Ironically, at the moment of her birth, Carole's father was off serving in the U.S. Army.) Both Jim and Carole were determined to give their children the childhood and life that they never had.
For Kristi, skating's lure was emotional. Painfully shy, she bloomed on the ice, later calling it "my safe haven." Fiercely focused on achievement, determined never to feel she'd failed because she hadn't tried hard enough, she walked away from normal childhood and teen pleasures, choosing instead long hours at the rink. By the time she was 15, she and a partner Rudi Galindo won the first of several pairs skating titles. After Kristi graduated high school, her longtime coach, Christy Ness, moved to Edmonton, Canada, and Kristi followed her there alone to train full-time.
AT THE WINTER OLYMPICS IN ALBERTVILLE, FRANCE, HER ARTISTRY AND ATHLETICISM WERE SO DAZZLING THAT A SPORTSWRITER WHO SAW HER PERFORM CALLED HER "THE NEAREST THING TO A LIVING POEM AS AN ATHLETE GETS."
Though it's hard to imagine, at first Kristi struggled to find success as a single skater. After coming in second in three consecutive contests, she began to question everything, especially her choice to skate. She later recalled that the Canadian world champion Kurt Browning, who was training at the same rink, caught her between practices and inquired why she always looked so miserable. The truth was she had begun to think "maybe skating's not for me." But seriously considering quitting brought her to a crossroads, and forced her to a realization: she literally "couldn't imagine not skating." With that, she later said, "a light went on…I had to get back to that pure joy that got me into the sport in the first place."
Kristi made the hard choice to focus only on solo work. Her renewed commitment and rediscovered passion inspired not only her rekindled her love for the sport, but also marked the beginning of her big successes. In 1992 at the Winter Olympics in Albertville, France, her artistry and athleticism were so dazzling that a sportswriter who saw her perform called her "the nearest thing to a living poem as an athlete gets." That year, she became the first American female skater since 1976 to win Olympic gold—and the first Asian American ever. Years later, writer Nicole Chung, described the impact of that win on her own girlhood self as "a sudden, unexpected gift. …It had never occurred to me that Asian-American heroes might exist."
Kristi left the Olympics feeling grateful, a little relieved to be past the intense preparation, and also scared: "I wondered 'What next?'" she recalls. "You don't like to think you hit the peak of your life at 20."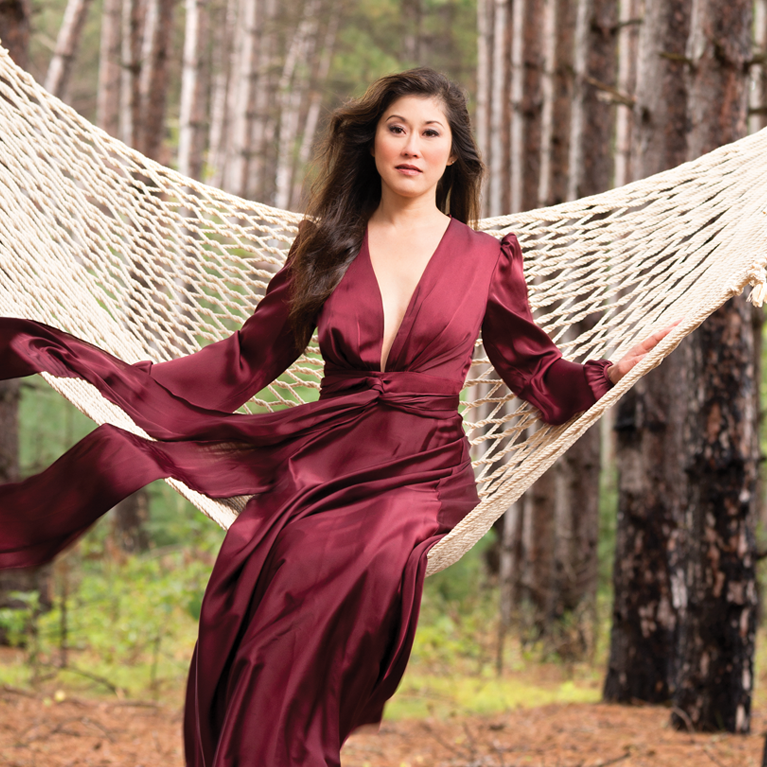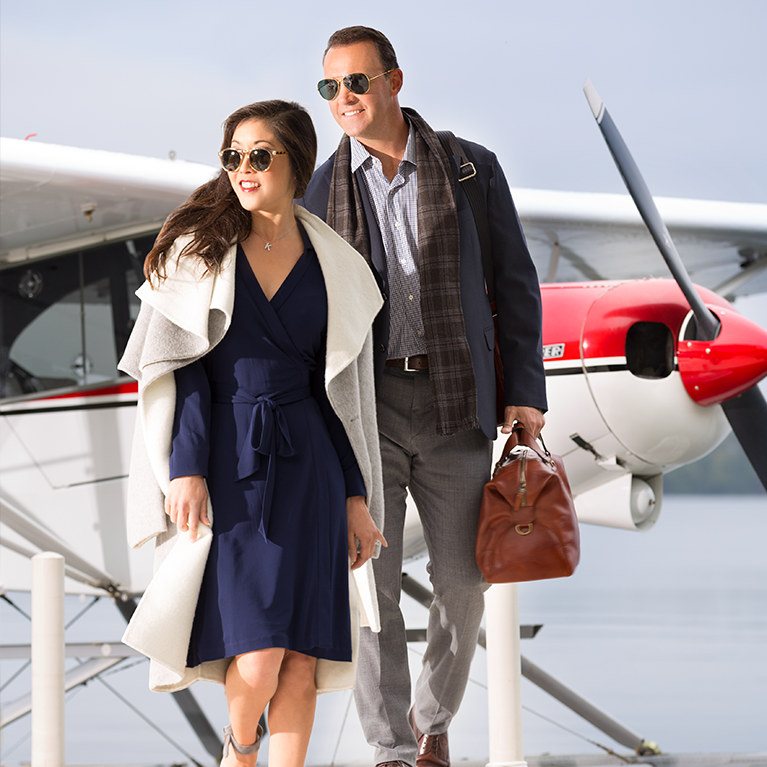 The first change in Kristi's new life involved discovering a whole new way to skate. She joined the celebrity touring show Stars on Ice, where other skating champions taught her "how to perform as an entertainer, rather than focusing on the technical aspects of skating." The shows benefitted the Make-a-Wish Foundation, which grants the wishes of children diagnosed with life-threatening conditions. Spending time with some of those kids and their families marked another crossroads, as she realized how much the idea of "making a difference" mattered to her.
This year, Kristi's Always Dream Foundation, which funds after-school programs and enrichment for underprivileged children, celebrated its 20th anniversary with a big gala in San Francisco. A more recent addition to her philanthropic efforts, "Always Reading," a program promoting childhood literacy, now serves 2,000 kids in California, Arizona, and Hawaii. Once Kristi discovers a passion and a cause, it becomes an ongoing part of her life.
Family is very much one of those passions now—and in an unlikely way, skating was responsible for introducing Kristi to the love of her life. While waiting for the 1992 Olympics opening ceremony to begin, Kristi and a teammate had introduced themselves to several members of the US Men's National Hockey team, even taking a couple of pictures with them. Fast forward to the day the Stars on Ice cast was in Vancouver, Canada, and a player for the Vancouver Canucks, there for a game, approached Kristi, saying that they'd met in Albertville. Kristi hadn't remembered that brief hello to defenseman Bret Hedican, but he'd never forgotten her. (She was skeptical that the meeting had even happened, until she went home and found that old group photo.) Although Kristi later confessed that she'd always imagined hockey players to be "brutes," she agreed to a date. In San Jose, California, the two met over ice cream, and for a few months, their touring schedules magically meshed. The courtship that followed was an old-fashioned, almost fairy-tale romance, with scattered moments together stolen out of two unimaginably busy schedules. "If you're both athletes, you know you'll spend lots of time on your own," Kristi says. That mutual understanding and affection for each other was enough to keep them tied to each other during their years apart. The two were (and are) opposites in many ways: he was tall, she was tiny; he was social, and she was shy. But "we understood each other," Kristi says. In 2000, she and Bret were married in Hawaii, the state that welcomed her paternal grandfather when he immigrated from Japan in 1899. Sixteen years later, anyone who spends time with the couple can feel their enduring connection and deep affection.
"There's something about getting in the car, and driving two hours out of the hustle and bustle," he says. "First you see the cornfields. Then the lakes. It grounds you. Tells you to slow down, reminds you that life isn't just about trying to get ahead of the next guy." He adds, with a smile, "When I proposed to Kristi, I said: 'Just so you know, my lake house comes with me.'"
In 2000, Bret and Kristi razed the tiny original house, replacing it with a log cabin big enough for a family. Despite all the improvements, though, the kitchen never quite met their needs. Since the addition of the Cambria countertops and island, that's changed. "The kitchen looks so beautiful," Kristi says, looking around happily, "The classic look of the Brittanicca™ countertops with the rich Ellesmere™ island is stunning. And the chiseled edges are such a perfect fit for the cabin. This is now my favorite kitchen ever." The couple was introduced to Cambria when they met Deb Schroeder, wife of John Schroeder, CEO and President of Cambria Financial. They immediately clicked.
"Minnesota people are unique," Bret says. "The weather here makes us tough and resilient—nothing gets us down. It also keeps us humble. We know that what really matters is friends and family. That was something Deb understood. She gave us the backstory on the business and we realized that Cambria is a company that believes in family and staying local. They're committed to environmental responsibility, and their products are American made. The company stands for the same Midwestern values that I grew up with. What a great product. What a gorgeous product. Once we chose it for the kitchen, we decided to add it to our bar and all of our bathrooms."
After 10 years with Stars on Ice, Kristi made the decision to quit and move to South Carolina to be closer to Bret while he played with the Carolina Hurricanes. (In 2006, Bret achieved his own life's dream when the Hurricanes won the Stanley Cup. Bret now serves as a pre- and post-game TV analyst covering the San Jose Sharks.) A year later, in 2003, Kristi's and Bret's daughter Keara was born. The birth of Emma followed in 2005. Kristi dove into motherhood without looking back. "I'd done everything I ever wanted to do in skating," she later said. "I was ready to hang up the skates, unpack my suitcase and not pack it for a very long time." Leaving the rink, however, wasn't the same as retiring. "Kristi," says Bret with a smile, "has a hard time sitting still." In 2008, at the constant urging of friends, Kristi re-indulged her competitive side with an appearance on
Dancing With the Stars
. Of course, she won; after weeks of rehearsals and practices, she and partner Mark Ballas received perfect marks for their last three dances (a record that still holds). Today, Kristi's work ethic still drives her, but family is firmly at the center of her life. In Minnesota, that means Bret's big sprawling clan; in California, she lives close to her parents and siblings, and her sister Lori serves as the Always Dream Foundation's Executive Director. Like her mother, Kristi takes Emma, now 10, to skating lessons—her teacher, Kristi says with a sparkle in her eye, is former partner, Rudi Galindo. "It's hard for me to give skating tips to my girls, so I've found it's best for everyone if I just sit quietly and watch," she says. Twelve-year-old Keara's passion is Hawaiian dance. When Kristi speaks of her children, she is the epitome of the proud mother, glowing as she tells and retells their stories. America's princess of the ice has come of age—and if Kristi Yamaguchi once worried that she'd peaked at 20, she now knows that Olympic gold was only the start of a life full of wonderful adventures. "Being a mother," she says, "is by far the highlight of 
my life."