Chef Jen's Chicken Wings
Add this versatile chicken recipe from a top chef to your recipe arsenal. It delivers huge, savory flavor and is remarkably easy to make.
Written by SUSIE EATON HOPPER
Photography by STEVE HENKE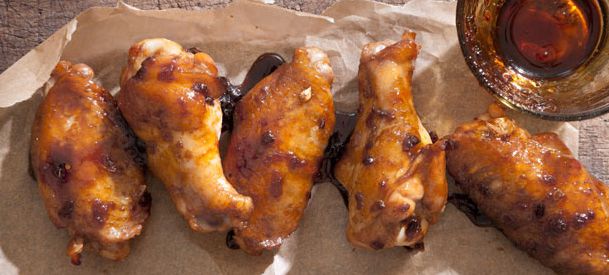 INGREDIENTS
2 lb. chicken wings
1 cup soy sauce
½ cup light brown sugar, lightly packed
1 oz. ginger, grated
1 tsp. sambal chile paste
1 tsp. sesame oil
DIRECTIONS
Combine all ingredients except the chicken wings in a small sauce pot. Warm the mixture until the sugar is dissolved. Take ⅓ of the mixture and pour it over the chicken wings in a bowl or a Ziploc bag. Marinate at least 2 hours—overnight is preferable.
The next day, place the marinated wings on a sheet tray lined with foil or parchment paper and bake at 400ºF. Cook them all the way through, approximately 15 minutes.
While the chicken wings are cooking, reduce the remainder of the glaze in a sauté pan until sticky. When you remove cooked wings from the oven, toss them in the glaze for extra delicious flavor.
*JEN JASINSKI, winner of the James Beard Foundation Award for Best Chef Southwest 2013, and runner-up on TV's Top Chef Masters, is the owner of four outstanding Denver restaurants. She offers up a spicy plate of wings, perfect for party appetizers or game-day entertaining.