Tour the Beekman 1802 Founder's Kitchen Renovation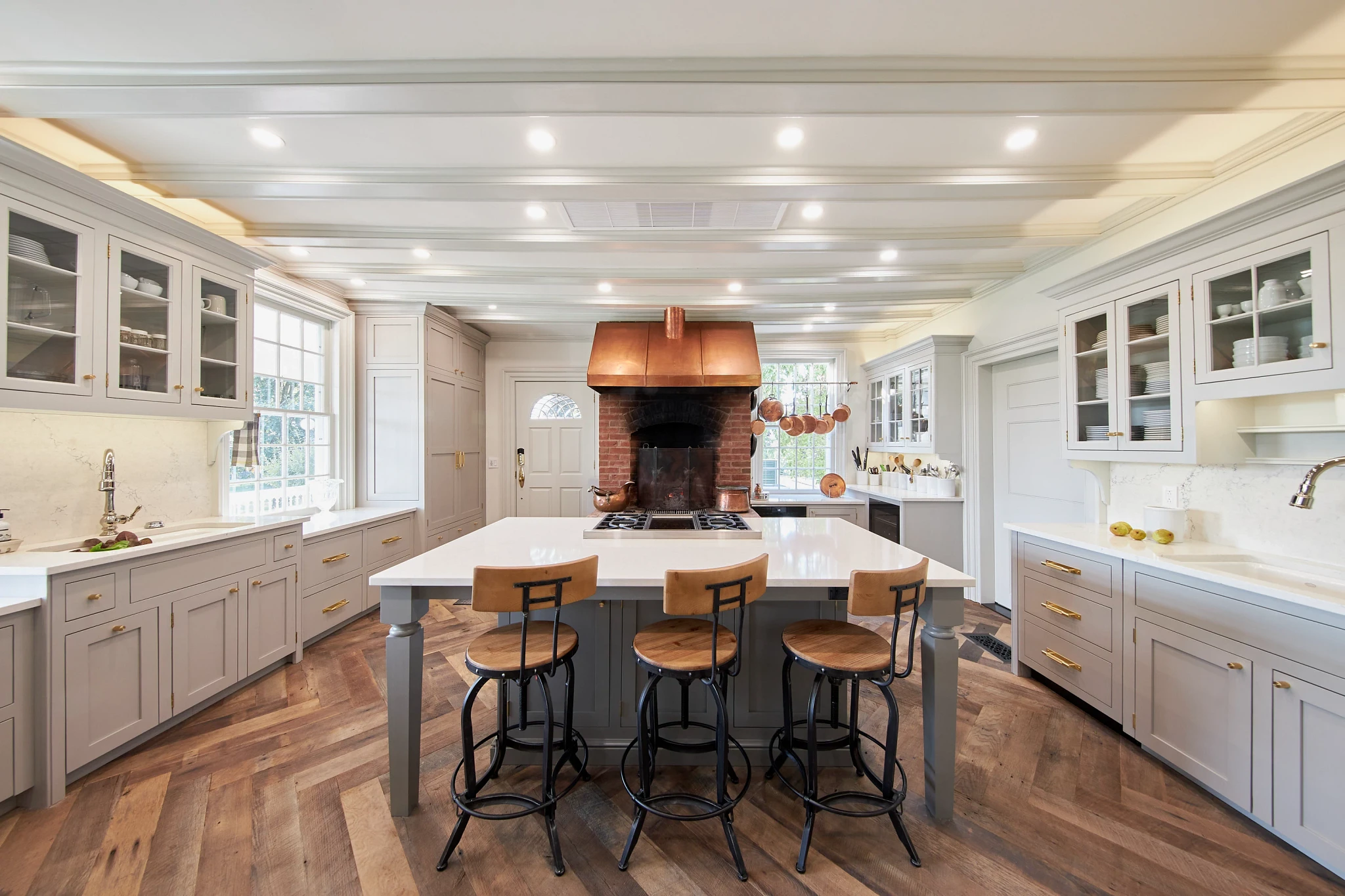 About Beekman 1802
Beekman 1802 founders Josh Kilmer-Purcell and Brent Ridge originally bought their 220-year-old farmhouse in upstate Sharon Springs, New York, as a weekend getaway to escape the hustle and bustle of New York City. Add a recession, subtract two jobs, and eventually the duo relocated to the fixer-upper permanently.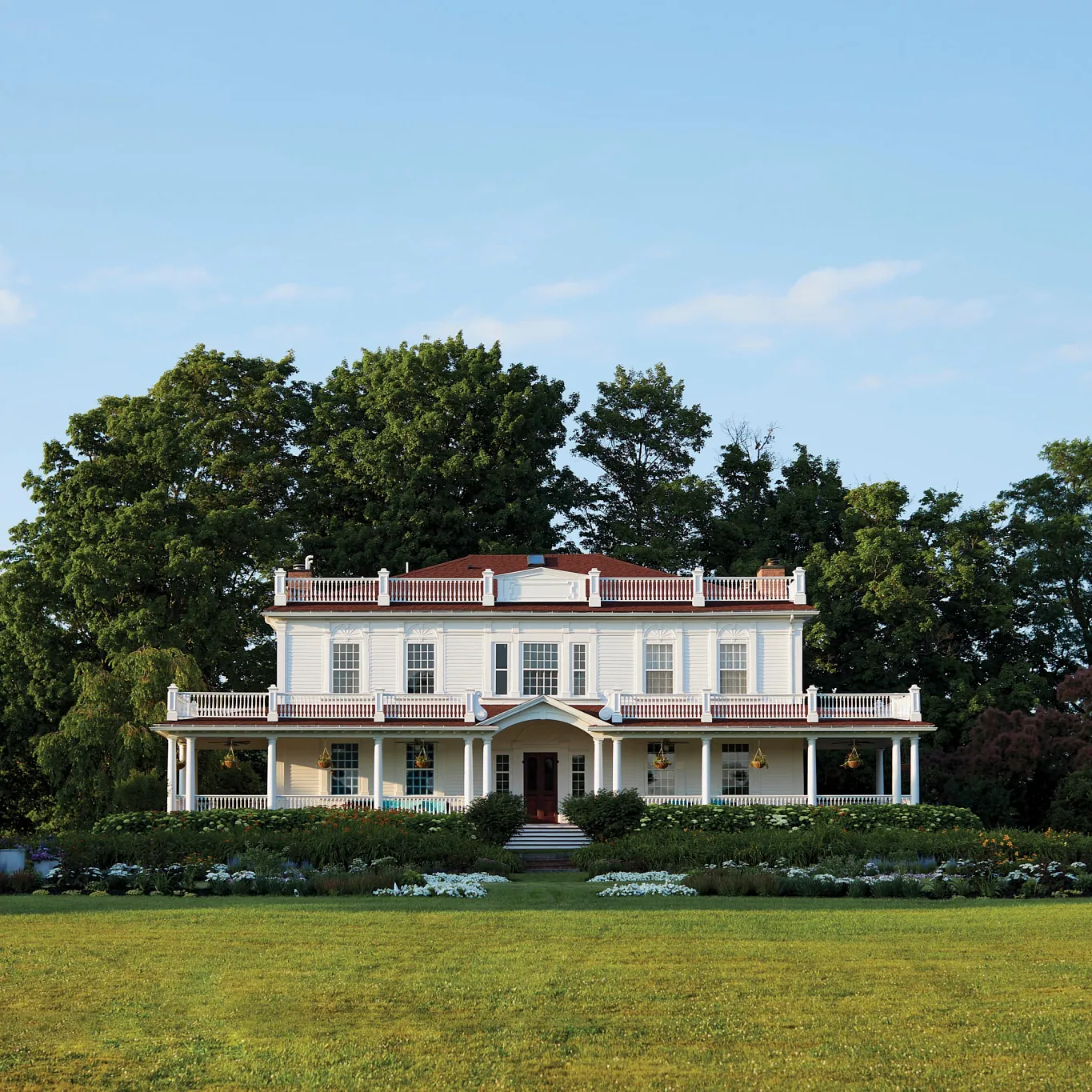 Kilmer-Purcell and Ridge wanted to pay homage to the rich history of the property but still add modern upgrades.
Twelve years and one reality show later, Kilmer-Purcell and Ridge have the booming natural beauty company Beekman 1802, a retail store, four best-selling cookbooks, and a bonafide lifestyle brand. So, it stands to reason, they needed a modern farmhouse kitchen to match.
"For the first ten years of the business, we were just scrambling to keep the lights on," says Ridge in an interview with Cambria Style. "So, when we finally, finally could take a deep breath, we decided it was time to make the improvements at home we'd always wanted to."
The Beekman 1802 mission is to "make life more meaningful," and Kilmer-Purcell and Ridge brought that same thoughtful and sustainable approach to the renovation of their kitchen. So, we were especially flattered when the founders chose to partner with Cambria for the design.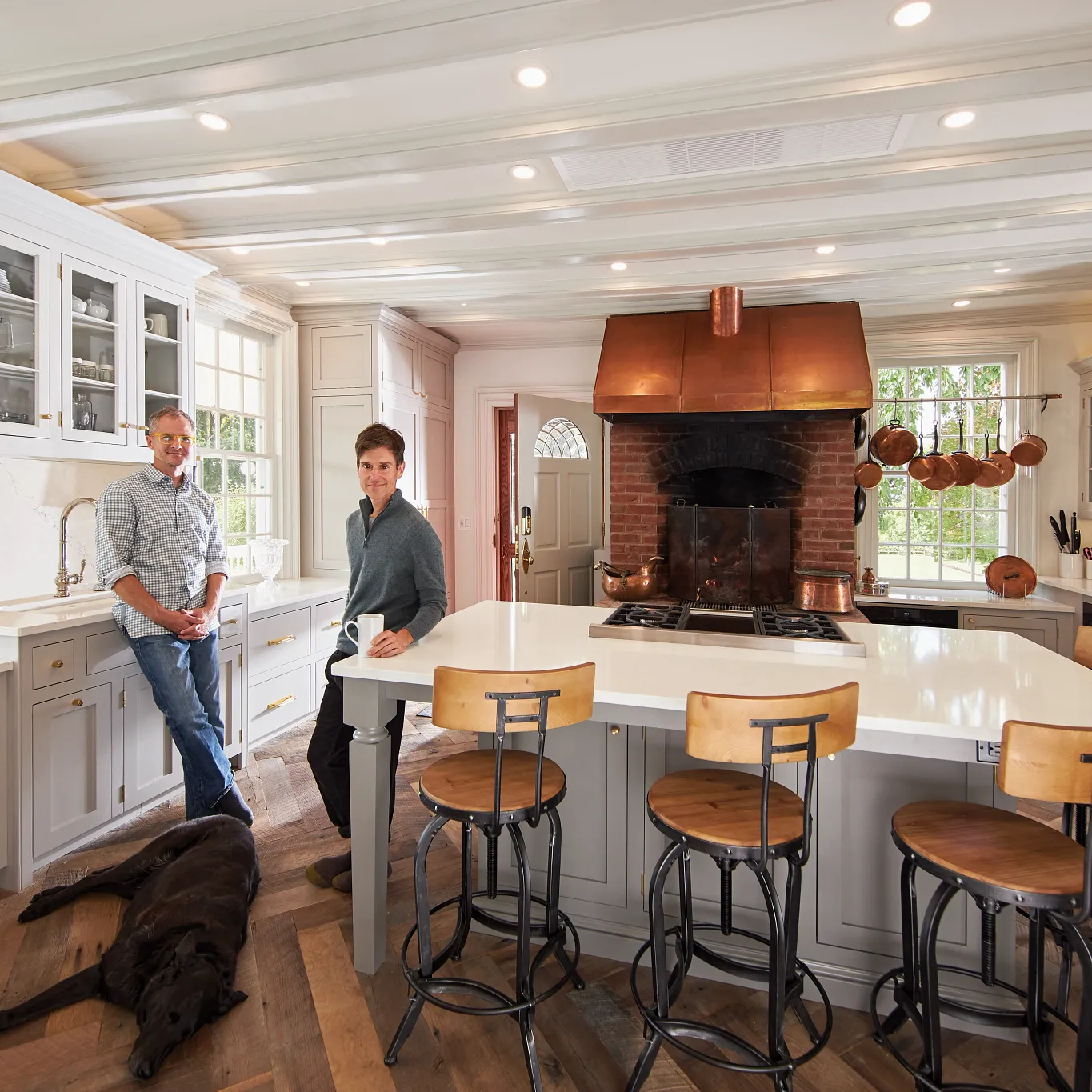 The Beekman 1802 founders chose two complementary Cambria designs, Whitby and Sutherland, for their farmhouse kitchen renovation.
"Several years ago, when building our flagship mercantile store, we used Cambria for the countertops because we knew they'd be more functional and durable than marble, especially in a place open to the public," explains Ridge in an Instagram Live. "Cambria worked out so perfectly that we really wanted to bring the quartz into our own kitchen."
The goal? To create an efficient place to cook and entertain, and also to develop recipes, shoot food photography, and teach and film cooking classes.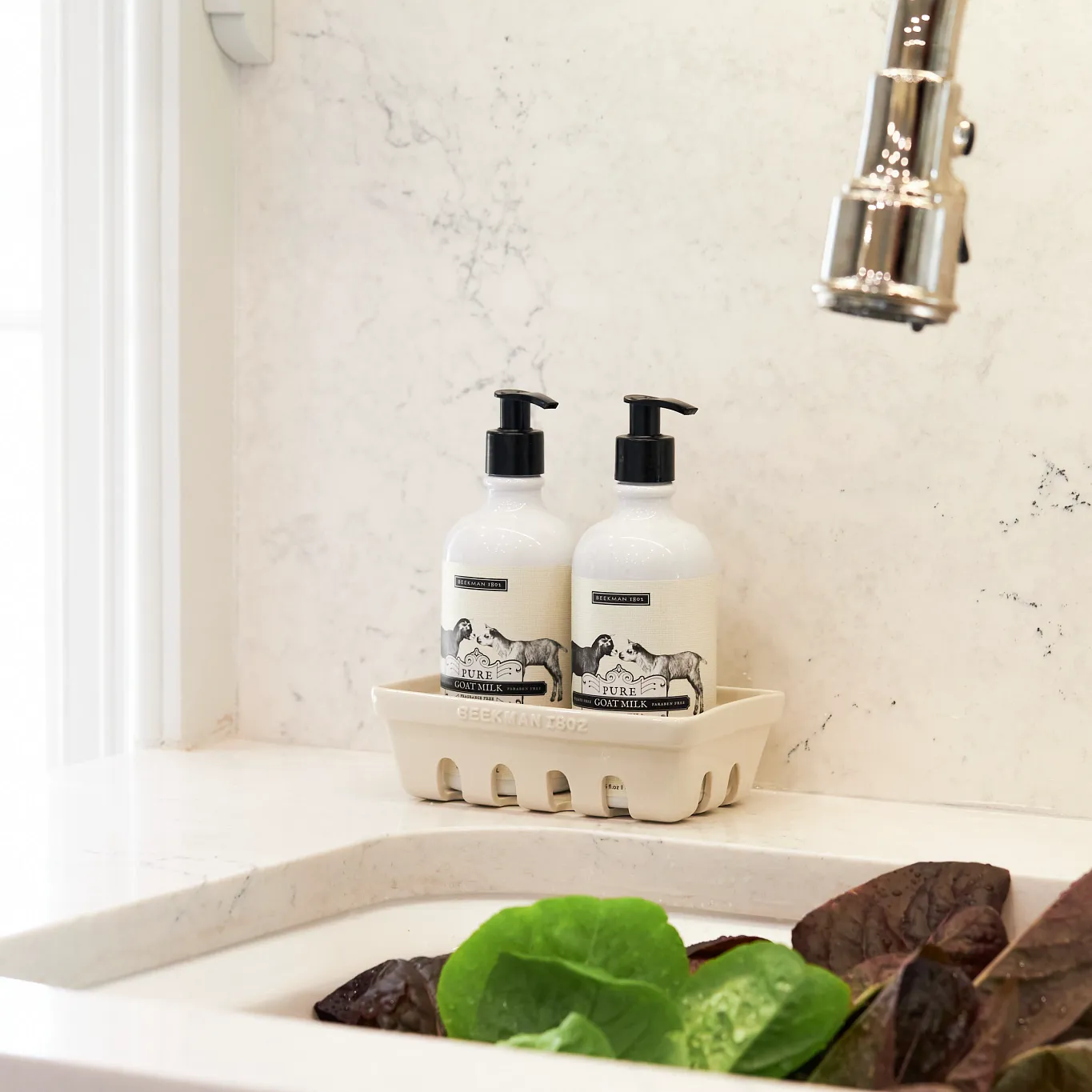 A Sutherland backsplash makes the perfect backdrop for photoshoots in the Beekman kitchen.
"Given everything this kitchen has to do, the decision to use Cambria was an easy one," says Kilmer-Purcell to Cambria Style. "We knew Cambria counters would both look great and stand up to heavy use in our home kitchen."
They chose Cambria Sutherland perimeter countertops where they could continue its rich veining across the matching backsplash, and the subtler all-over pattern of Whitby for the large island. The classic designs work beautifully with the painted cabinets (the couple saved and updated the existing cherry cabinets to reduce waste), brass hardware, and herringbone floors.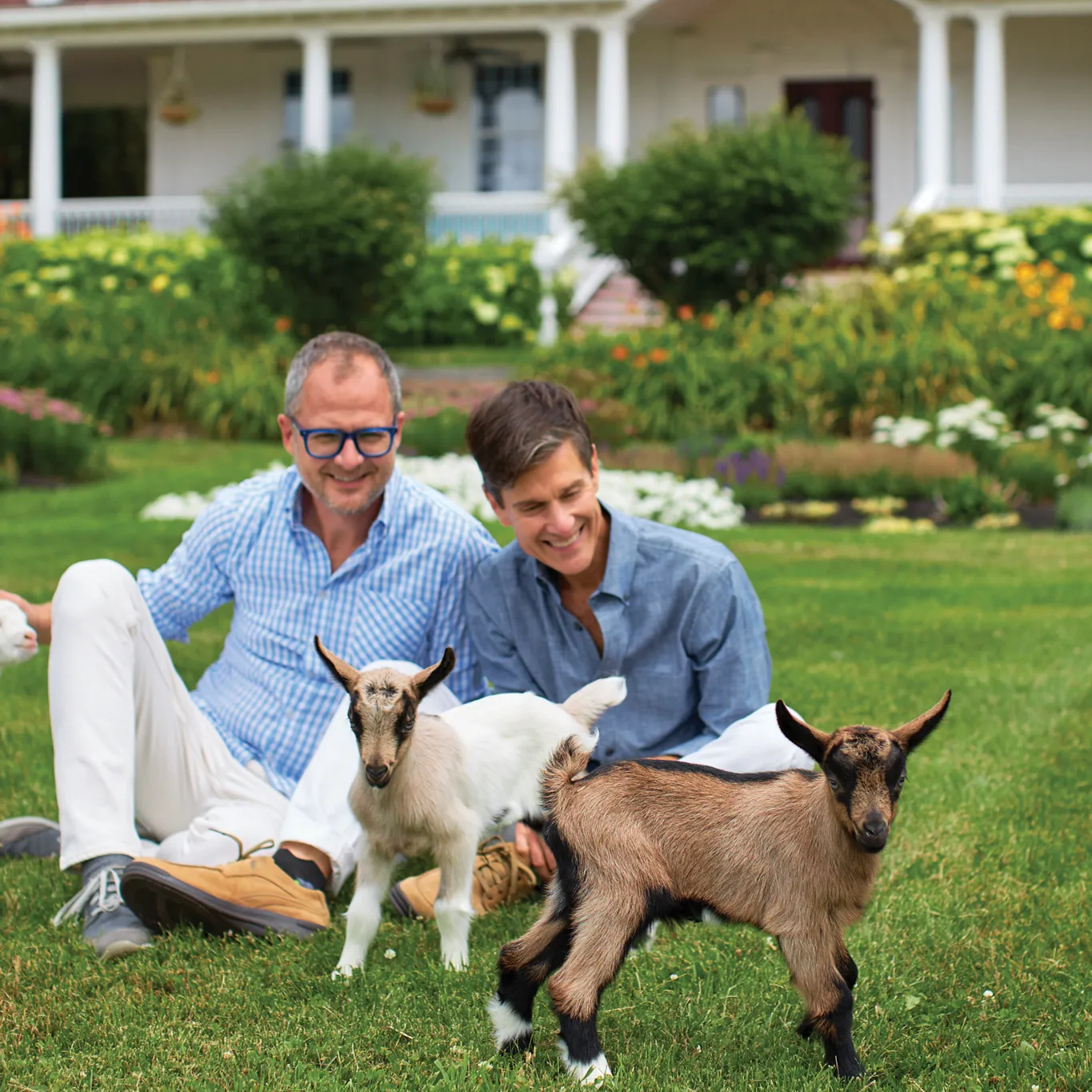 Kilmer-Purcell and Ridge named one of the goats on their farm Whitby after the Cambria design featured in the pair's kitchen.
"The Cambria team gave us a clever idea that modernized our design but still respected the rich history of the kitchen," says Ridge on Instagram. "We couldn't go too modern or it would look out of place. So, we used two different types of Cambria surfaces that pair well together, one horizontal and one vertical."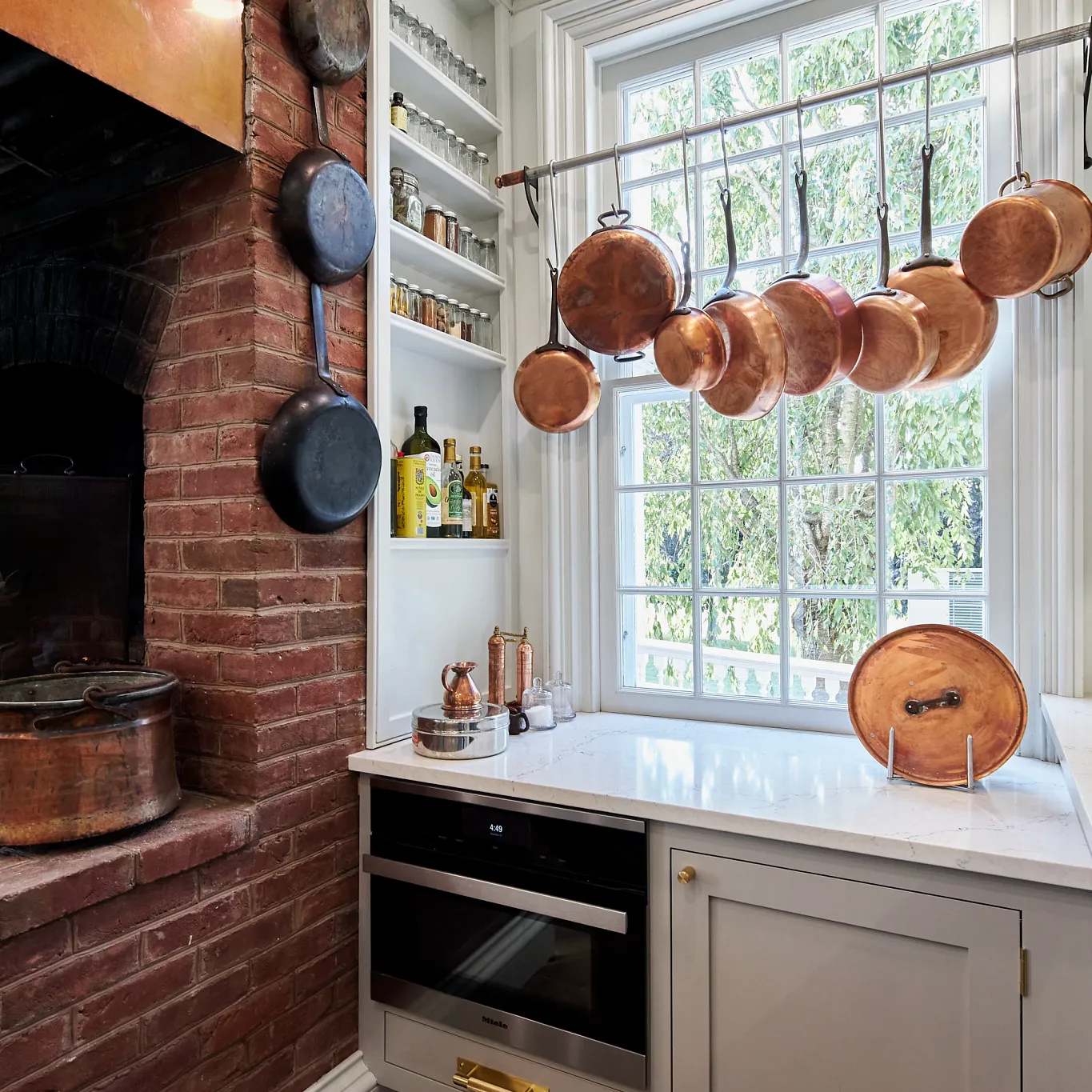 A mix of materials keeps this renovation both rooted in history and fit for a new generation.
Adds Kilmer-Purcell, "Cambria has incredible technology to ensure its continuity on both horizontal and vertical surfaces. The other great thing about having two different surfaces is that we do lots of photography and content production, so having two built-in backgrounds for photo and video is incredible and gives us so many more options."
Cambria offers a selection of design pairings with the same base background tones to ensure paired designs will come together seamlessly in a finished space, which Kilmer-Purcell and Ridge utilized for their renovation.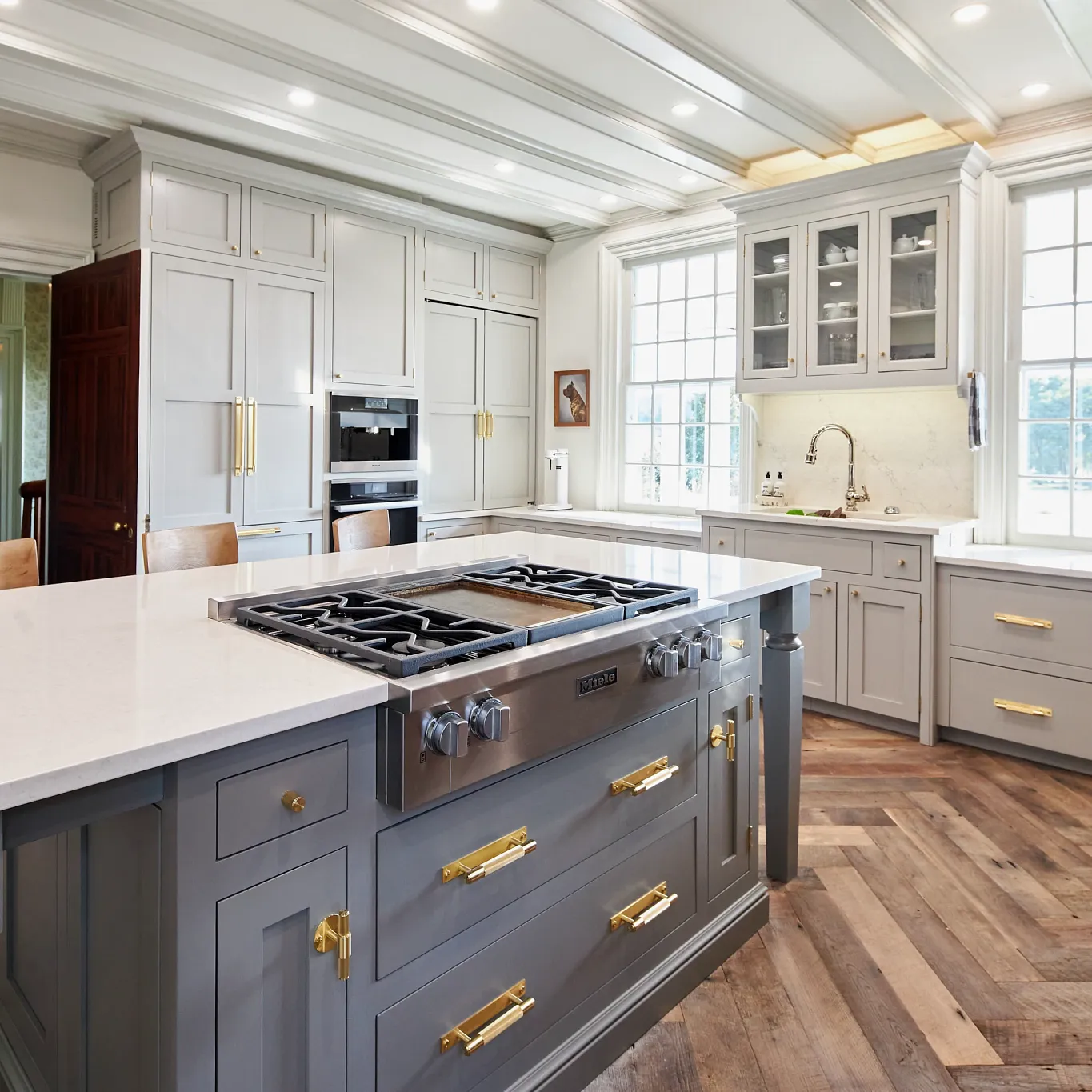 Here, the Whitby and Sutherland designs work together to add life and beauty to the pair's farmhouse kitchen.
Next on the renovation list: new fireplace surrounds and bathrooms. But first, the couple wants to enjoy the fruits of their kitchen labor. "COVID put a bit of a hiccup into the job, so we haven't had the new space finished very long," says Ridge to Cambria Style. "But we're loving it more every day."
Featured Designs:
Get the Look From The Beekman 1802 Farmhouse
Follow Cambria on social media with #MyCambria for more standout designs.
For more information on Cambria, including performance data, product specifications, and certifications, see our Professional Resources.
Interested in creating a showstopping design project with Cambria? Buy a sample, find a dealer, or call 1-866-CAMBRIA (1-866-226-2742) to be connected with a market representative in your region. Or visit our website to set up a virtual design consultation.
Please call 1-866-CAMBRIA (1-866-226-2742) to confirm design availability.