Brittanicca™ Quartz by Cambria

Brittanicca offers a creamy marbled background of neutral white that provides a stage on which gray islands and peninsulas meander among intertwining ashen veins dotted with veiled charcoal speckles. The combination of colors and the iconic pattern created by bold undulating veins give the design beautiful depth and dimension, and it complements many design aesthetics.
Brittanicca quartz can be used in a variety of creative applications, from kitchen islands, countertops, and backsplashes, to flooring, shower surrounds, bathroom vanities, and full walls. Brittanicca can also be bookmatched to make an impactful statement, and it's available in custom furniture pieces—including dining tables, console tables, and bar cabinets—as part of the PREN COLLECTION in collaboration with Room & Board.
The potential is endless with Brittanicca by Cambria, making it the perfect way to elevate your space, whatever your project, vision, or style.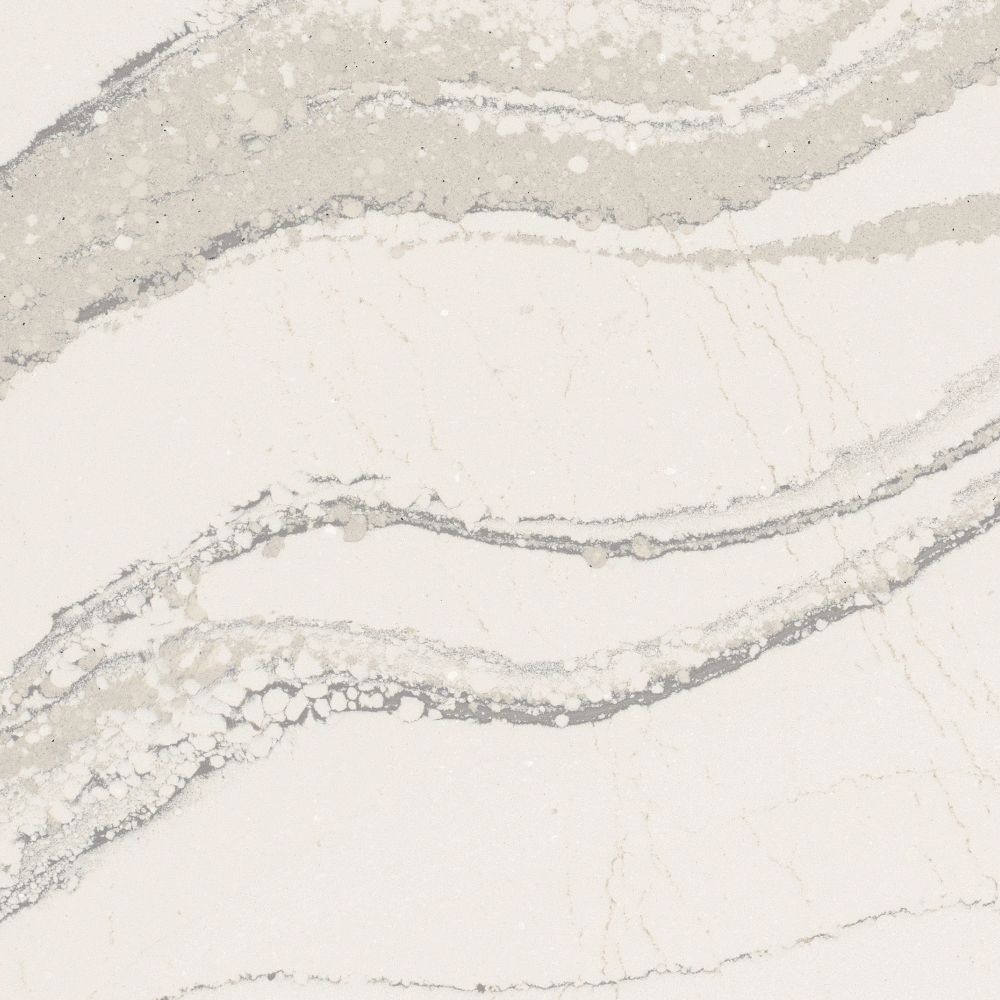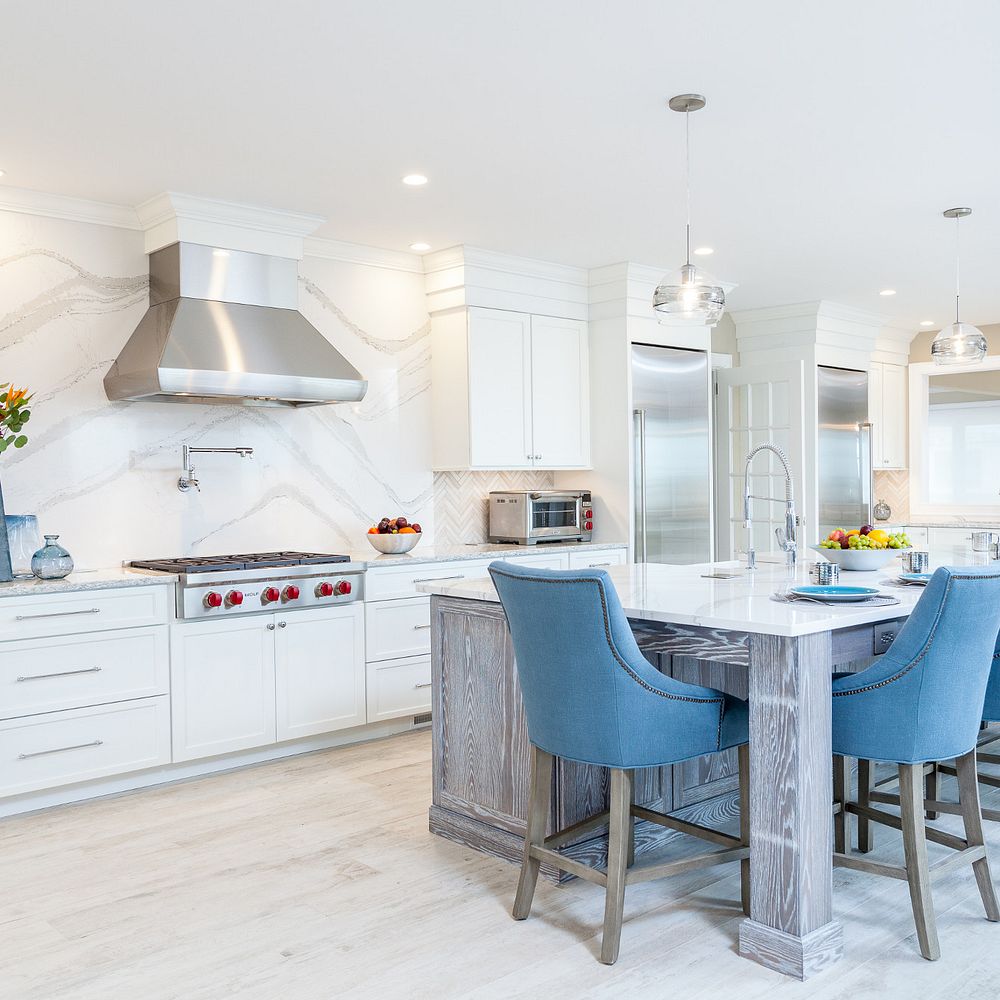 Design Inspiration
Brittanicca is an iconic Cambria design that has been a standout since its release.
There are a few reasons why Brittanicca is a timeless favorite with universal appeal. First, it offers the luxe look you love. A first impression is everything and Brittanicca makes a memorable one. Second, the white and gray design is highly versatile—it can serve as a bold focal point or a neutral accent depending on its application and the supporting elements in the space. Finally, it's as functional as it is beautiful. Brittanicca is the perfect choice for the kitchen or bath because it's nonporous, nonabsorbent, food safe, maintenance free, durable, and hygienic. And, like most Cambria designs, it's available in high gloss or matte for the perfect finishing touch.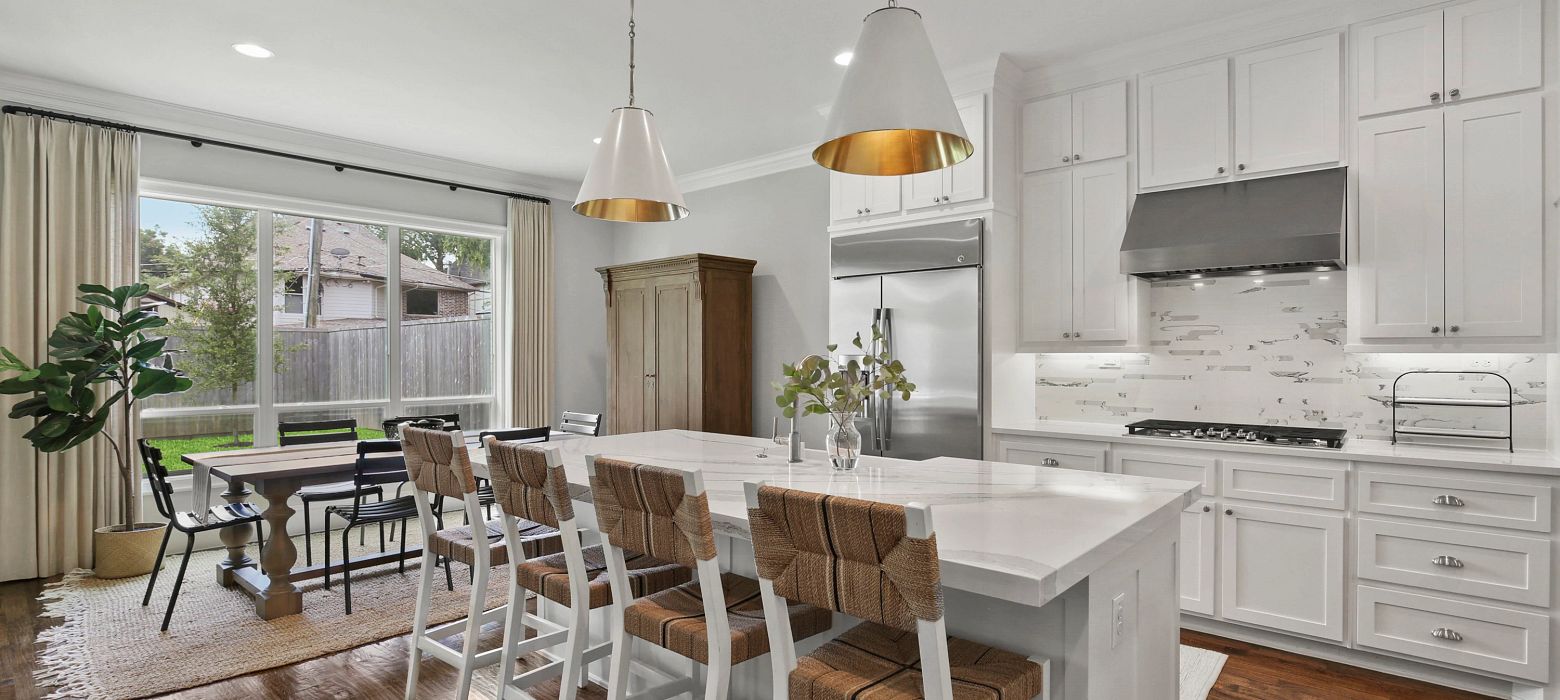 Blogger Brooke Ila shares why she chose Brittanicca by Cambria for her kitchen, "I had dreamt of a predominantly white kitchen and a design with some pronounced yet natural veining that exuded both elegance and style. The use of both Brittanicca with the complementary Brittanicca Block backsplash transformed my kitchen entirely."
DESIGN EXPECTATIONS
Please check with your local partner/installer/fabricator for slab sizes and thickness availability per design, including the largest slab size able to be fabricated versus slab size listed. Samples are small pieces of a large slab. To see full design characteristics, visit a Cambria showroom or gallery.