6 Laundry Room Countertop Ideas from Lavish to Low-Key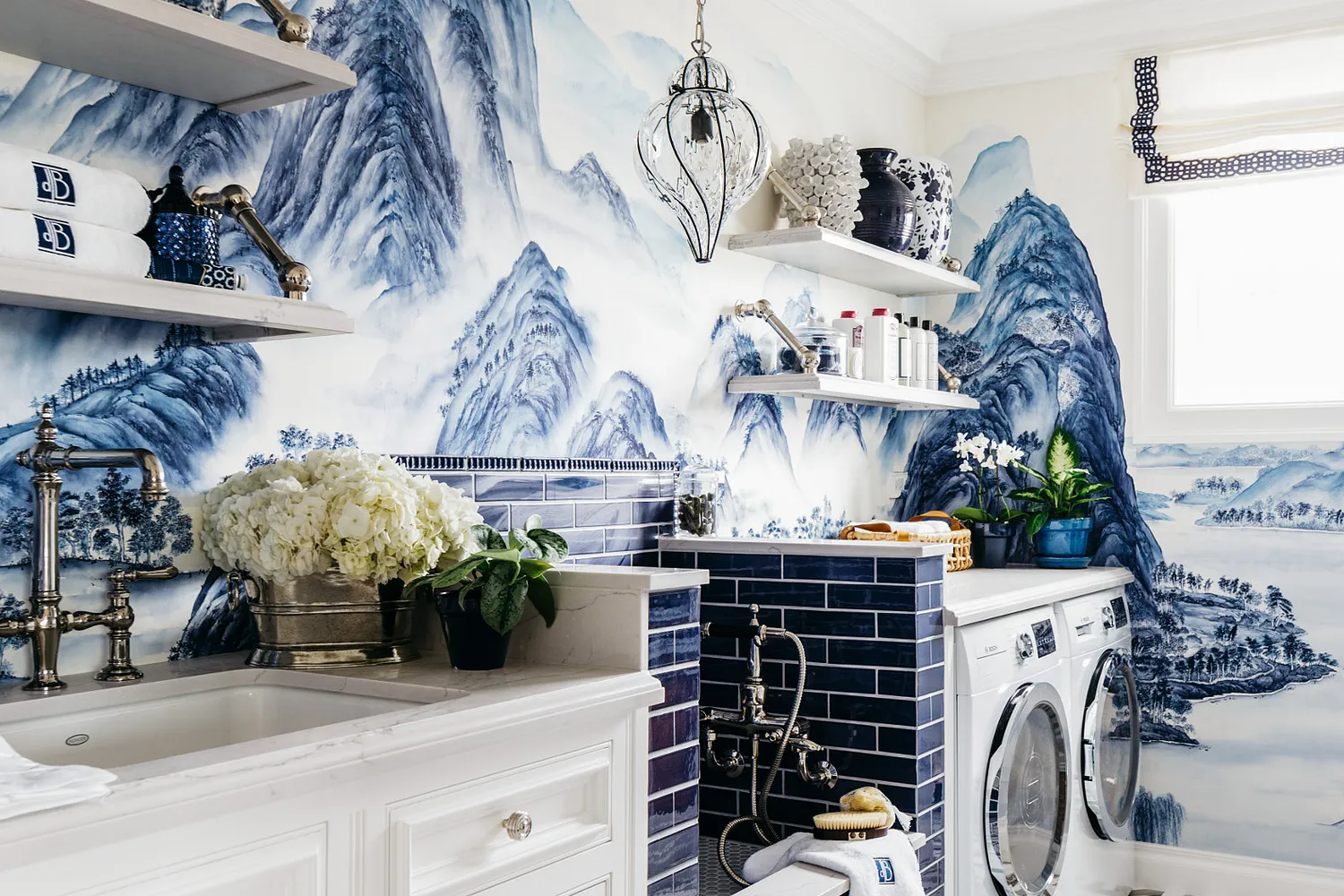 Is your laundry room in need of an overhaul? Because they're associated with one (not-so-favorite) household task, laundry rooms don't always get the design love they deserve. But your home is a reflection of your personal style, and a thoughtful laundry room design can streamline your space and might just brighten your mood.
We've gathered up six laundry room styles that are as beautiful as they are functional. While the aesthetics are distinct, each shares a key element in common: Cambria. See why this hardworking surface is the smart and stylish choice for your laundry room countertop and find the perfect design idea to suit your laundry day style.
Why is Cambria the best countertop for a laundry room?
Cambria, a NATURAL QUARTZ SURFACE, is an ideal choice for your laundry room countertops. More durable than granite or marble, Cambria offers stunning stone beauty along with benefits other surfaces can't match. Cambria is nonabsorbent, meaning it never absorbs water or harmful bacteria—making it a hygienic and worry-free surface for a space that houses your dirty laundry. It's also scratch and stain resistant, maintenance free, and EASY TO CLEAN. Learn more about SELECTING THE PERFECT COUNTERTOP for any space.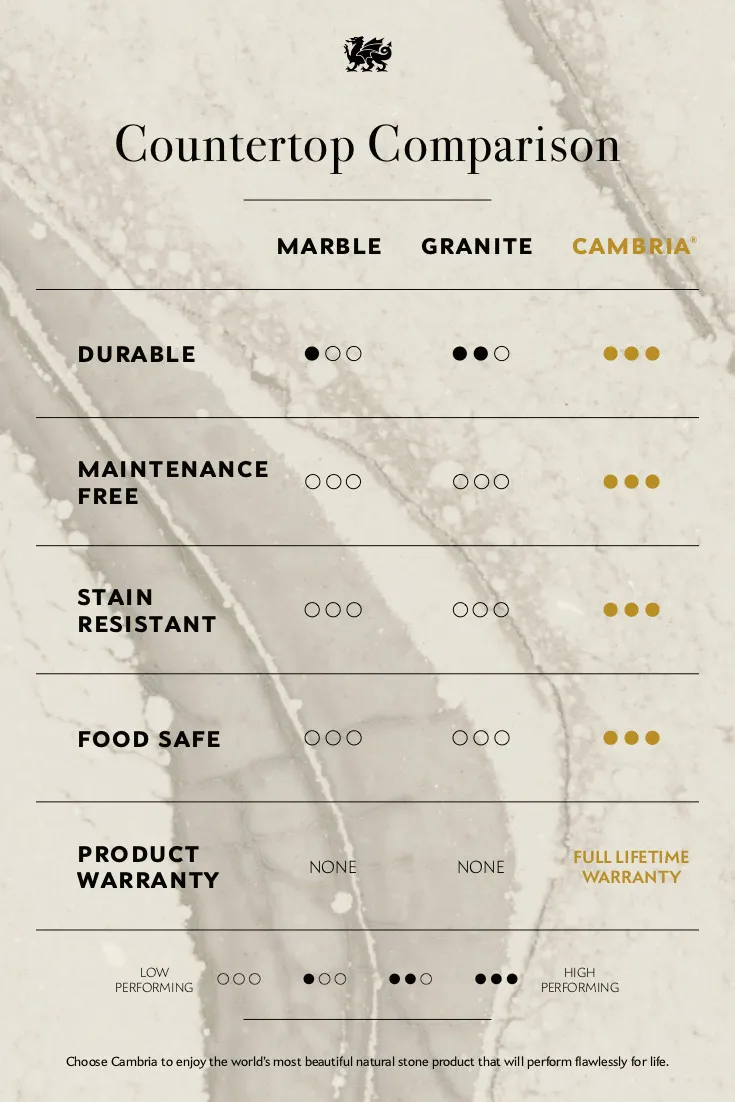 Compare Cambria vs. marble vs. granite countertops.
Beautiful laundry room ideas for every style
Whether you aim for opulence or seek simplicity, one of these laundry room designs is sure to spark inspiration for your space.
1. Dog-friendly laundry room with blue wallpaper and Ella countertops
Designer Dina Bandman dubbed this multipurpose space "Laundering in the Lap of Luxury," and it's easy to see why. Sleek appliances are hidden in plain sight, with a hand-painted delft blue de Gournay wallpaper landscape and marble-like Cambria ELLA stealing the show. The space showcases the versatility of Cambria, with four shelves crafted from Ella to complement the countertops down to the EDGE PROFILE. A dog wash station featuring deep blue subway tile, Ella ledges, and a Kohler hand shower offers posh puppy spa vibes and at-home convenience.
Opt for a look like this if: You want laundry to be secondary to a stunning space.
See more: Find another view of this dog shower and other DOG-FRIENDLY DESIGN IDEAS.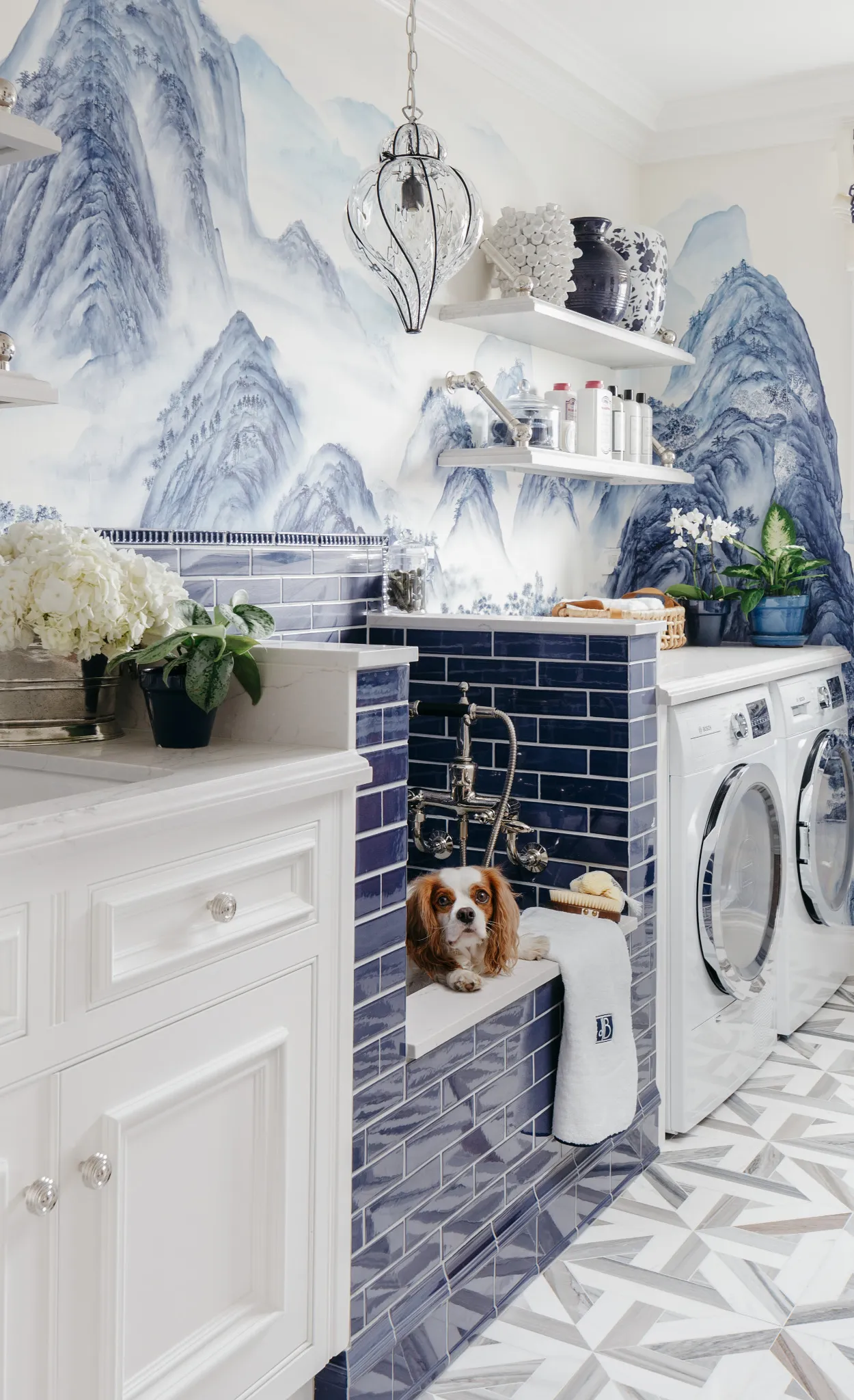 Luxe blue and white laundry room featuring Ella™ countertops, shelving, and dog shower.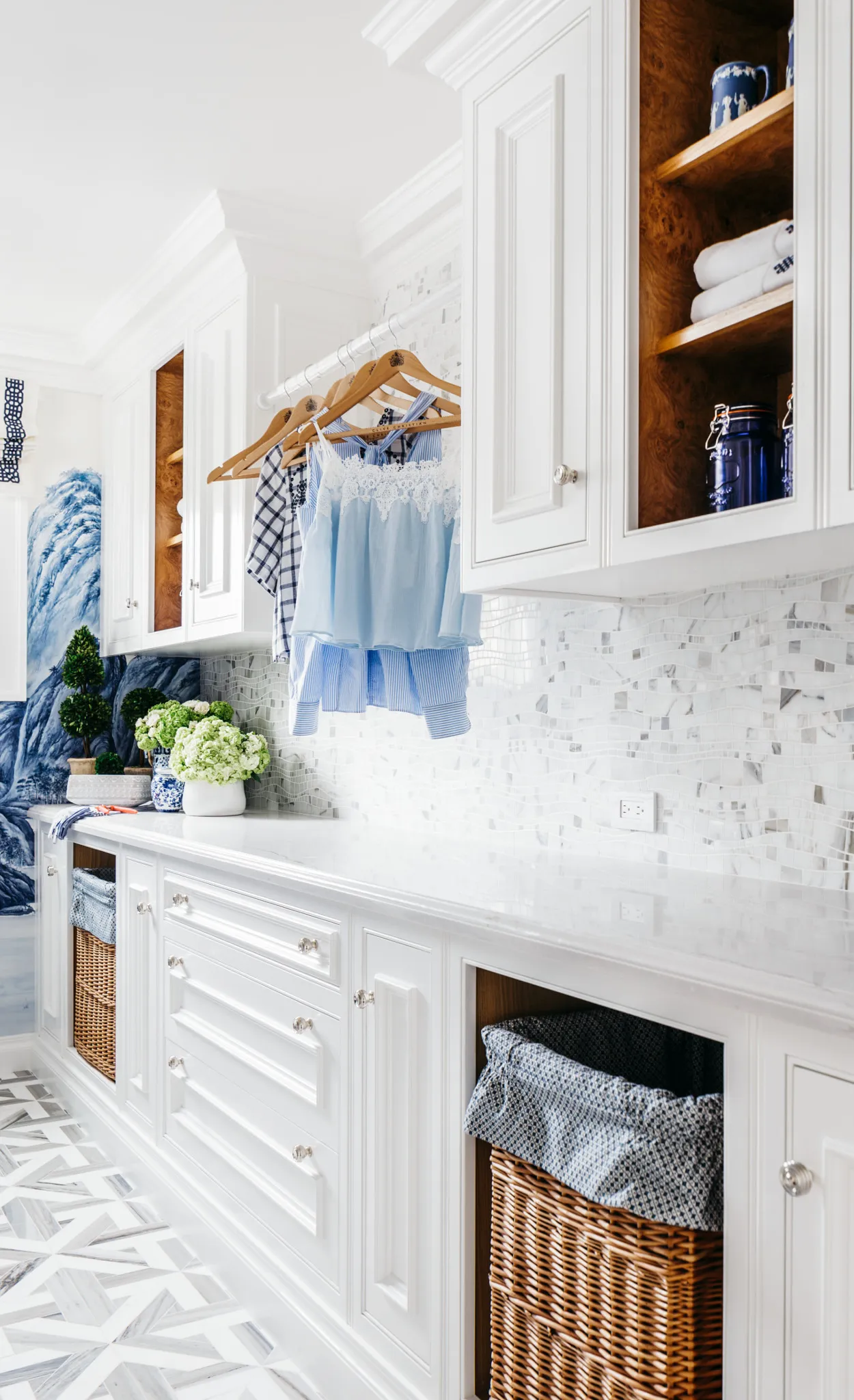 Design by DINA BANDMAN Interiors for the San Francisco Decorator Showcase. Photo: Christopher Stark.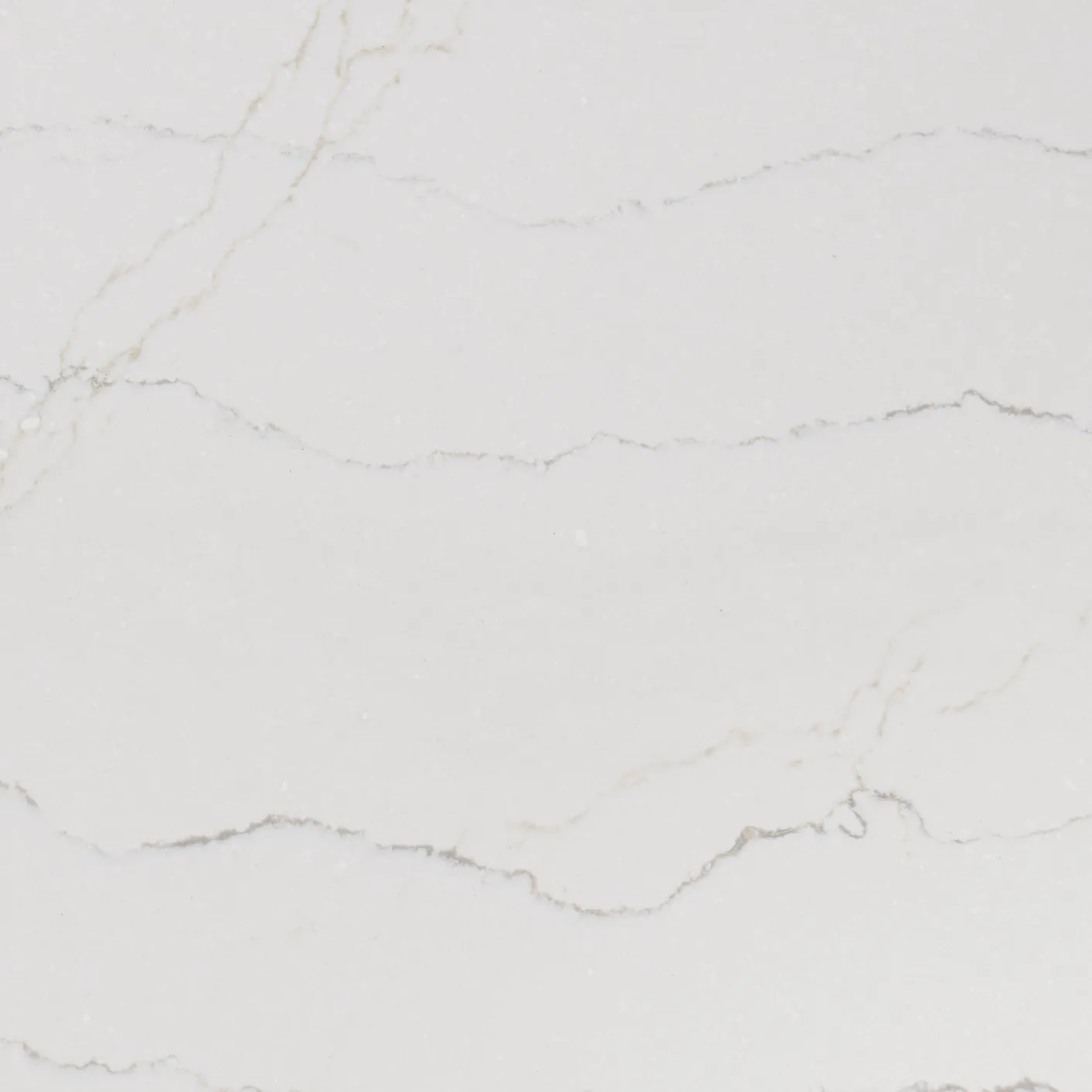 Cambria Ella design detail.
2. Sophisticated, streamlined gray laundry room with Brittanicca countertops
This space puts function at the forefront without sacrificing style. A BRITTANICCA-topped island offers plenty of space to sort and fold with built-in drying racks for delicates. Other conveniences in the laundry room island include a pull-out ironing board and basket-lined cubbies. Dark gray cabinetry offers crowd-pleasing contrast and ample storage options for a stylish and smart space.
Opt for a look like this if: "Organization" is your middle name—or you'd like it to be.
See more: See why this space and others were among our MOST-LIKED ON INSTAGRAM.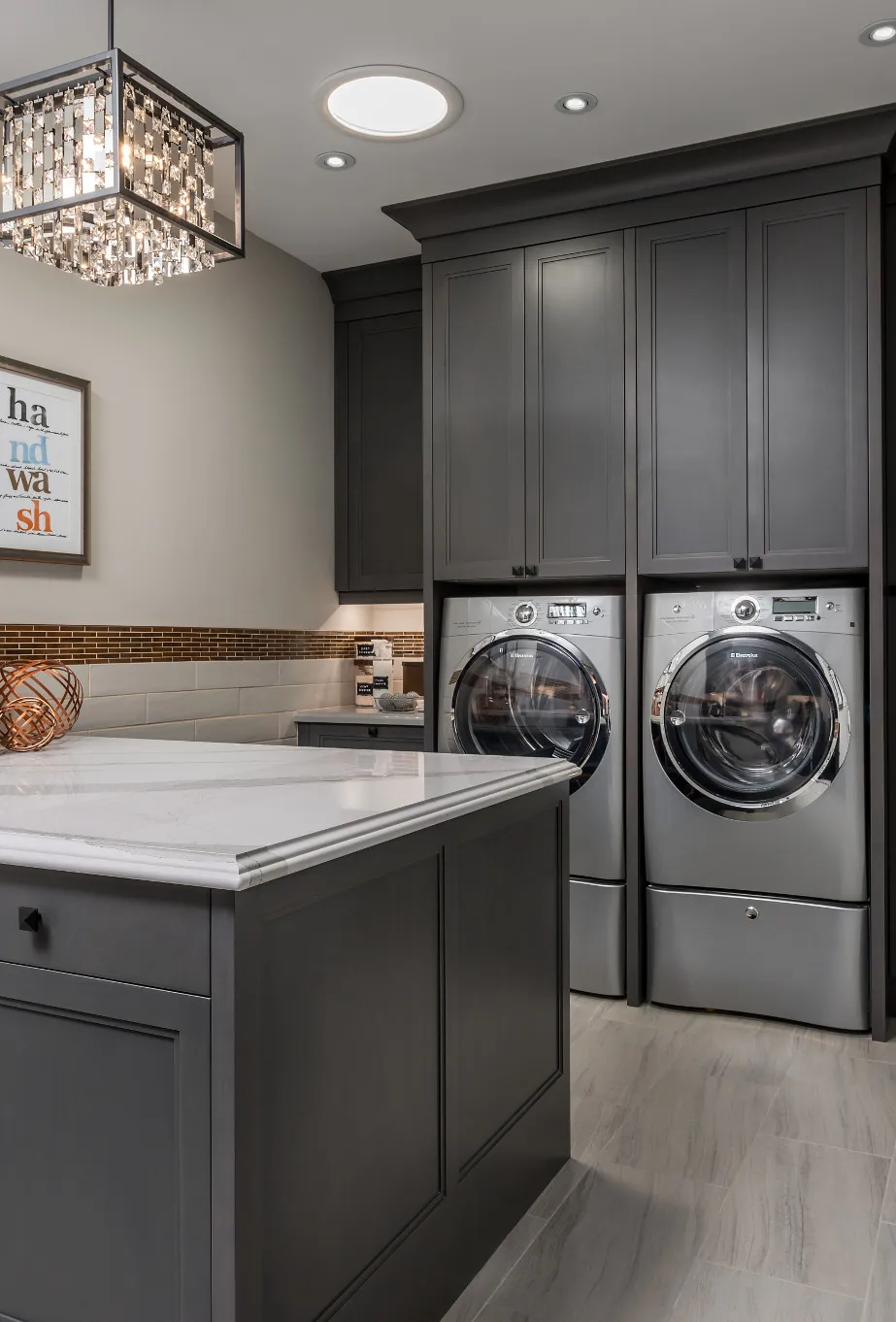 Gray laundry room with Cambria Brittanicca™ island and countertops.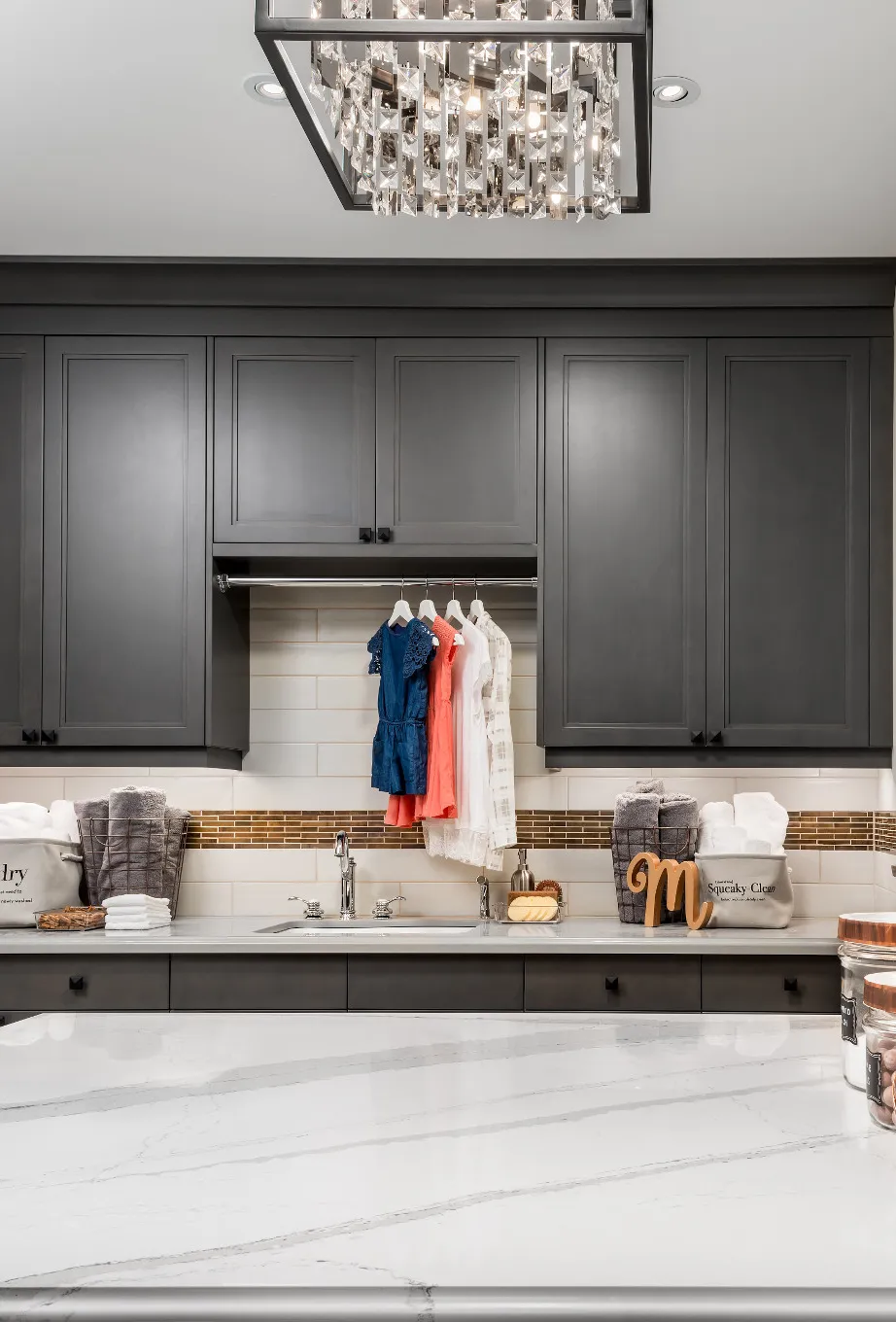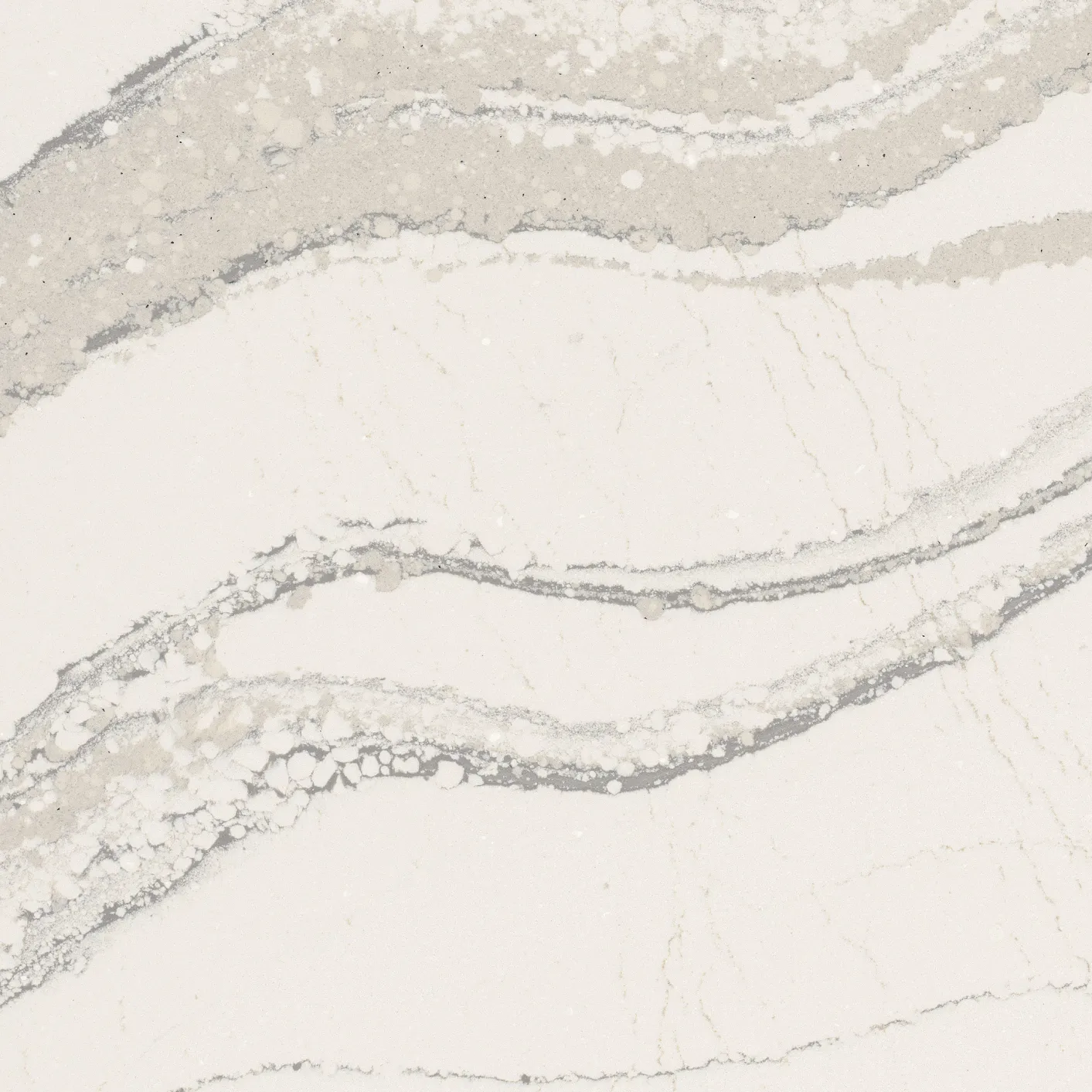 Cambria Brittanicca design detail.
3. White laundry room with Brittanicca countertops and dreamy wallpaper
Rich texture and pattern elevate this everyday space into a dreamy escape. Cloud-print Cole & Son wallpaper brings the outdoors in, complemented by BRITTANICCA'S sweeping gray veining and marble-white backdrop. A dark vintage kilim rug adds comfort and contrast, accented with MATTE BLACK HARDWARE AND ACCENTS.
Opt for a look like this if: You crave cozy vibes and a space to daydream.
SEE MORE: Tour the full home, including a kitchen with Brittanicca and other unique Cambria applications.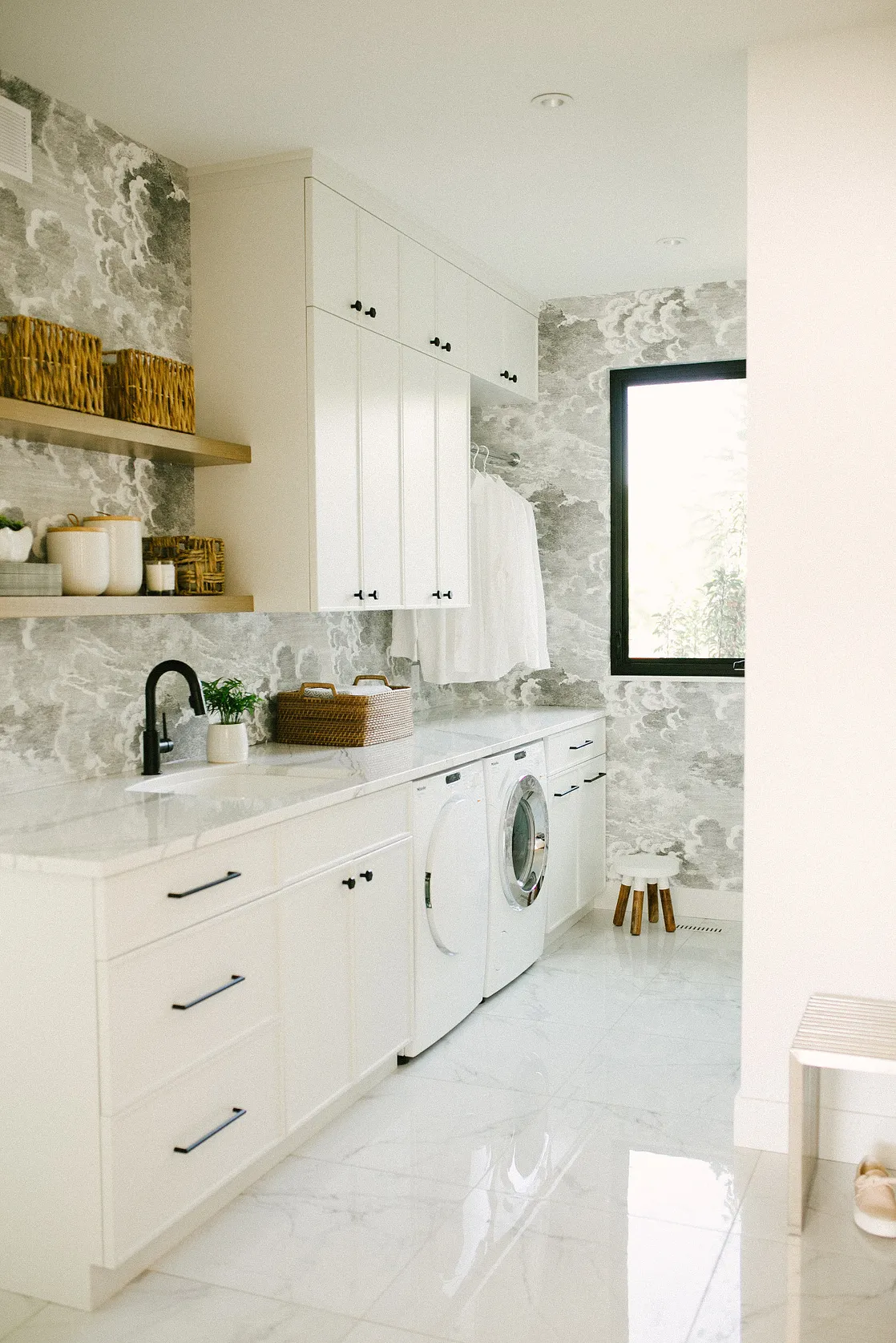 4. Cheery and bright laundry rooms with Ella countertops
These sunny spaces pair ELLA countertops with vibrant and playful patterns, a perfect way to brighten spaces lacking natural light. We love these looks for laundry rooms that are linked to basement rec rooms, play areas, or kids' bedrooms.
Opt for looks like these if: You need more "cheer" with your "chore."
See more: Find more vibrant wallpaper pattern ideas in our CAMBRIA TREND REPORT.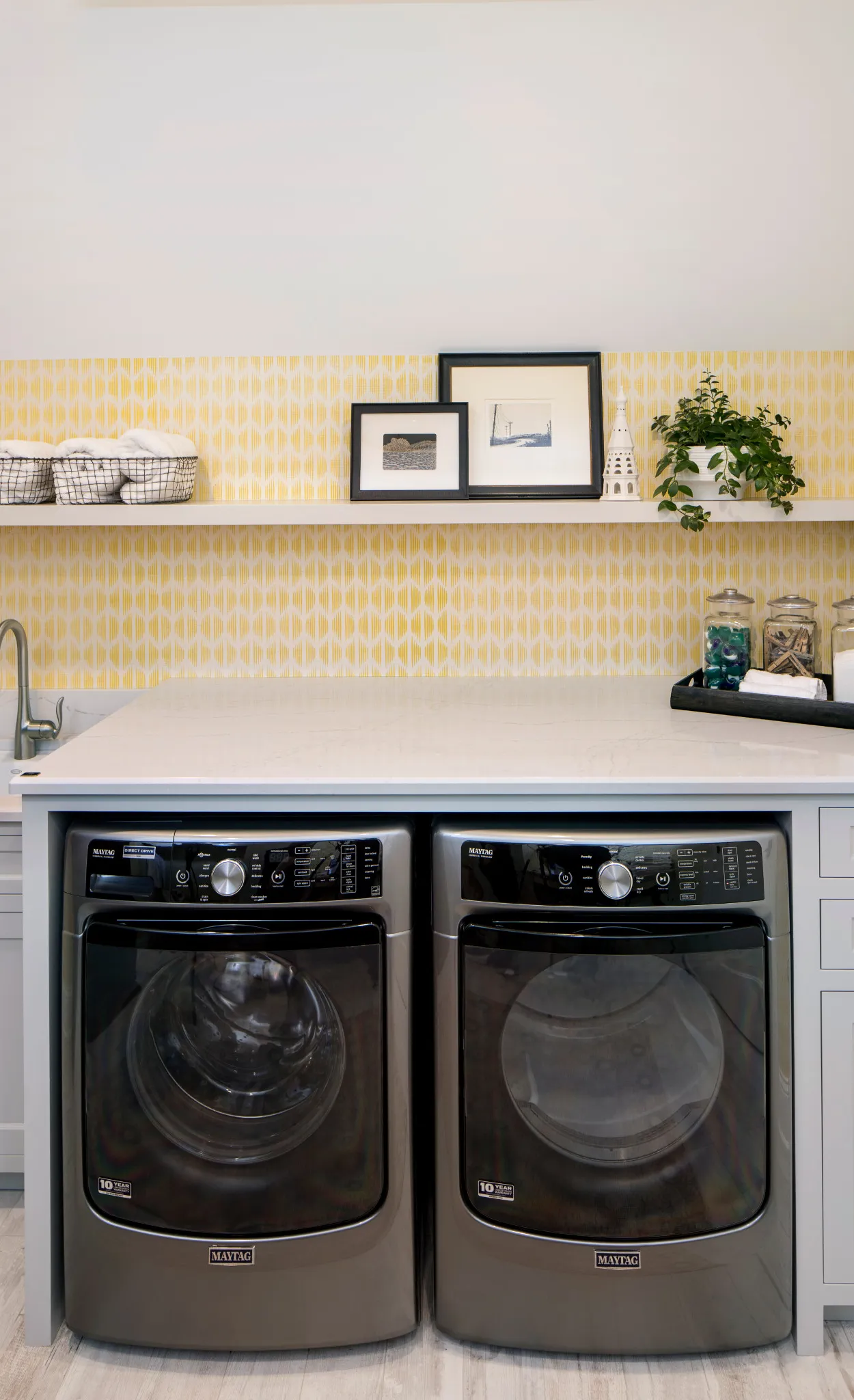 Laundry rooms featuring Ella countertops and cheery wallpaper.
5. Chic laundry room with bold florals, rich color and Swanbridge countertops
This lovely laundry room space features SWANBRIDGE countertops, Hunter green cabinetry, and lush floral wallpaper. The large-scale florals in muted tones offer just the right amount of bold, paired with a pristine white countertop with subtle gray marble movement. We love DARK GREEN CABINETS FOR KITCHENS, and the hue feels just as fresh and inviting here.
Opt for a look like this if: You want patterns and colors that play as well on the runway as they do in a home.
See more: Find out why Cambria designs like Swanbridge are a SMART MARBLE ALTERNATIVE.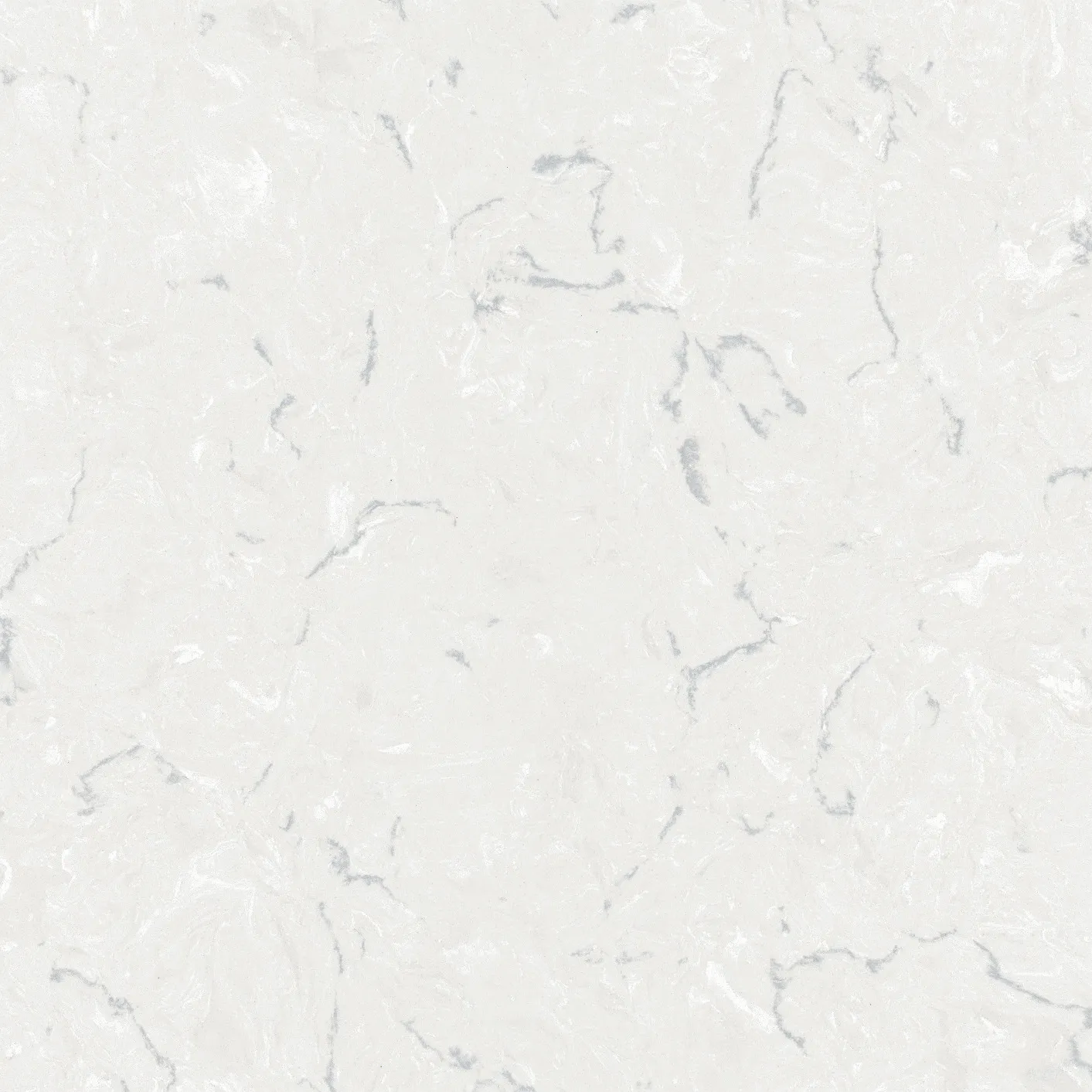 Cambria Swanbridge design detail.
6. Soft, neutral laundry rooms with white quartz countertops
These laundry room designs offer gorgeous neutral tones and timeless appeal. A space with soft tones and minimal ornamentation provides the perfect blank canvas to focus and tackle the task at hand. WHITE CLIFF is an ideal laundry room countertop for a crisp, clean space, while SWANBRIDGE pairs well with warm greige cabinetry for a palette that's both current and classic.
Opt for looks like these if: You want your laundry room to feel as crisp and clean as fresh linens.
See more: Find out more about the ADVANTAGES OF CAMBRIA in any space.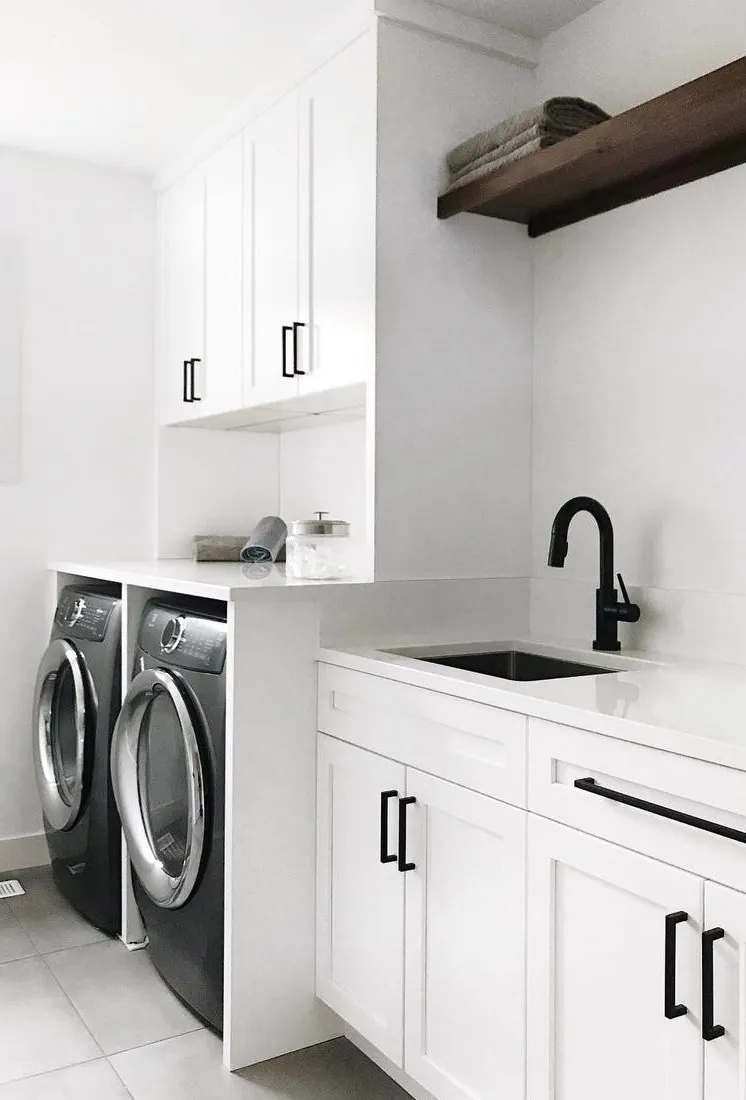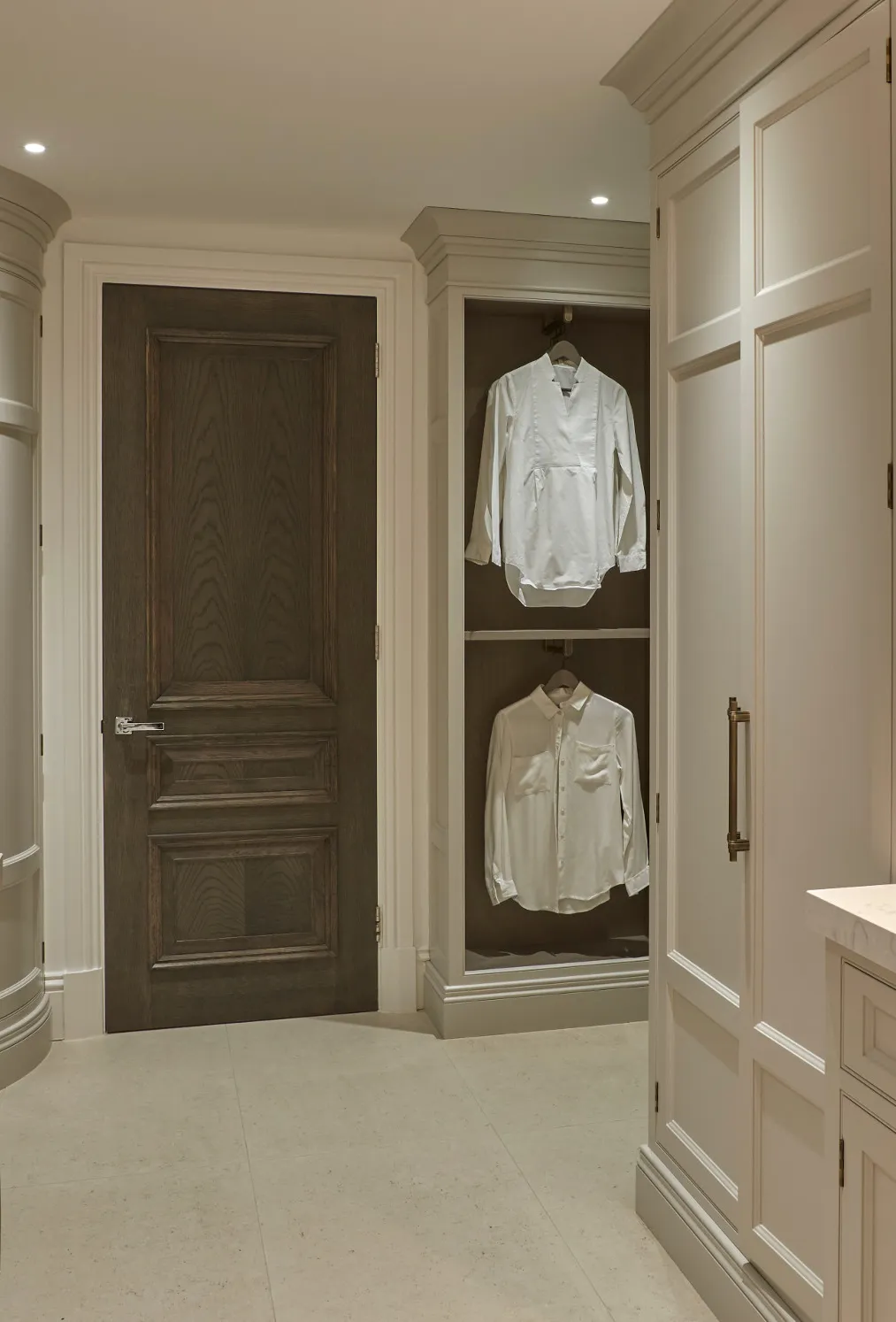 Cambria White Cliff design detail.
Ready to freshen up your laundry day routine with a gorgeous and functional space? Pin your favorite laundry room looks and Cambria designs. When you're ready to start your project, bring your ideas to a CAMBRIA DEALER NEAR YOU. Be sure to ask your dealer about backsplashes, shelving, dog washes, and more for a truly custom space.