Take a Tour of the Renovated Sanford Heart Hospital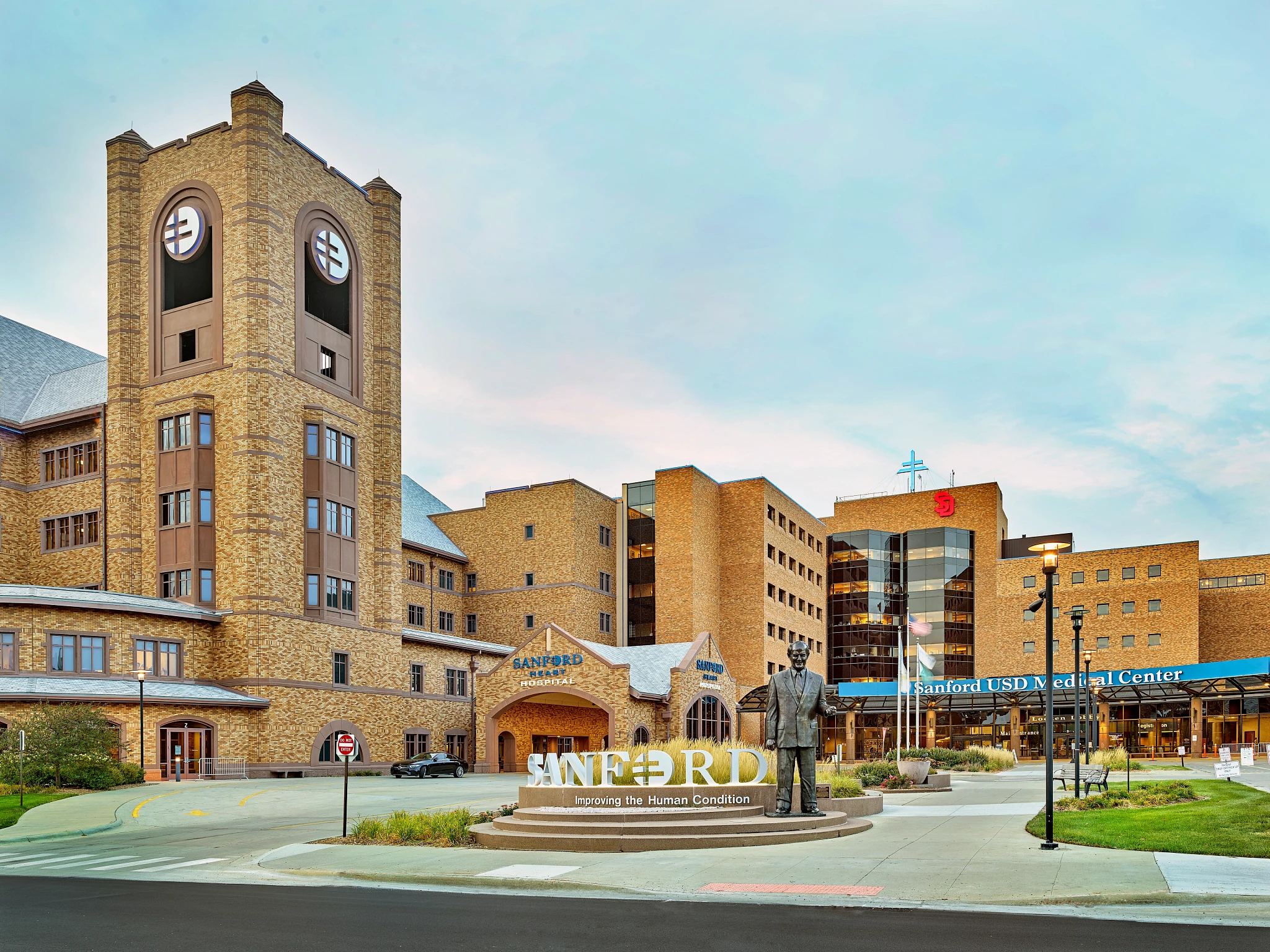 In 2020, Sanford Heart Hospital—located within the Sanford USD Medical Center in Sioux Falls, South Dakota—expanded to add 16 additional patient rooms and supporting spaces to its thriving campus.
With the new interior design scheme, carefully curated to complement the existing aesthetic, the team aimed to create a patient-centered environment, one that provides a sense of well-being and comfort, and a calm, healing space to receive exceptional treatment and care.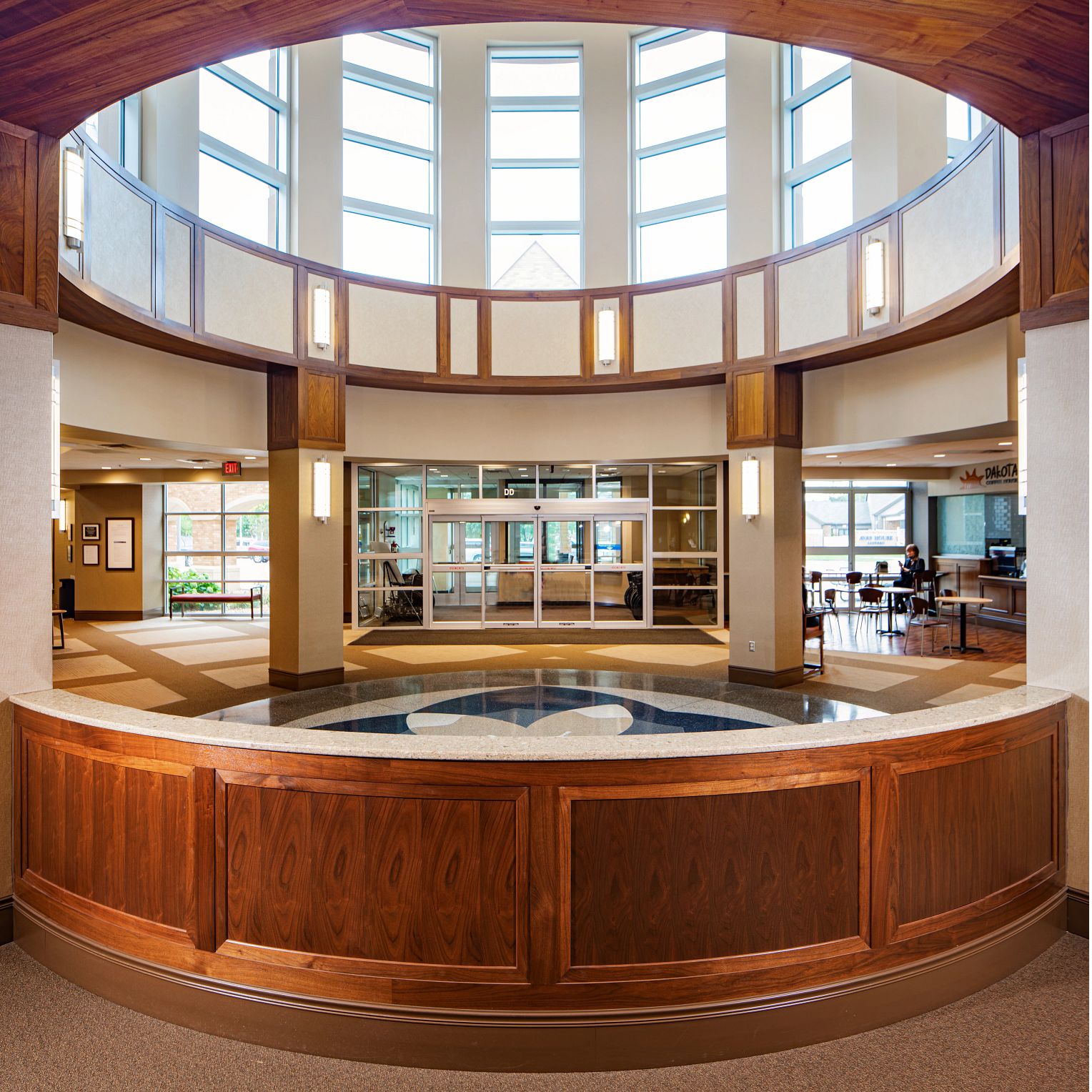 The relaxing and idyllic Linwood design in the entrance to the Sanford Heart Hospital helps welcome patients and families.
Patients are coming from small, rural communities, and the majority are navigating Sioux Falls and the city for the first time," says Ivy Oland, Sanford Head of Environmental Design. "They are far removed from their place of comfort, so we had to be thoughtful about how the design of the space could help put them at ease during their medical journey."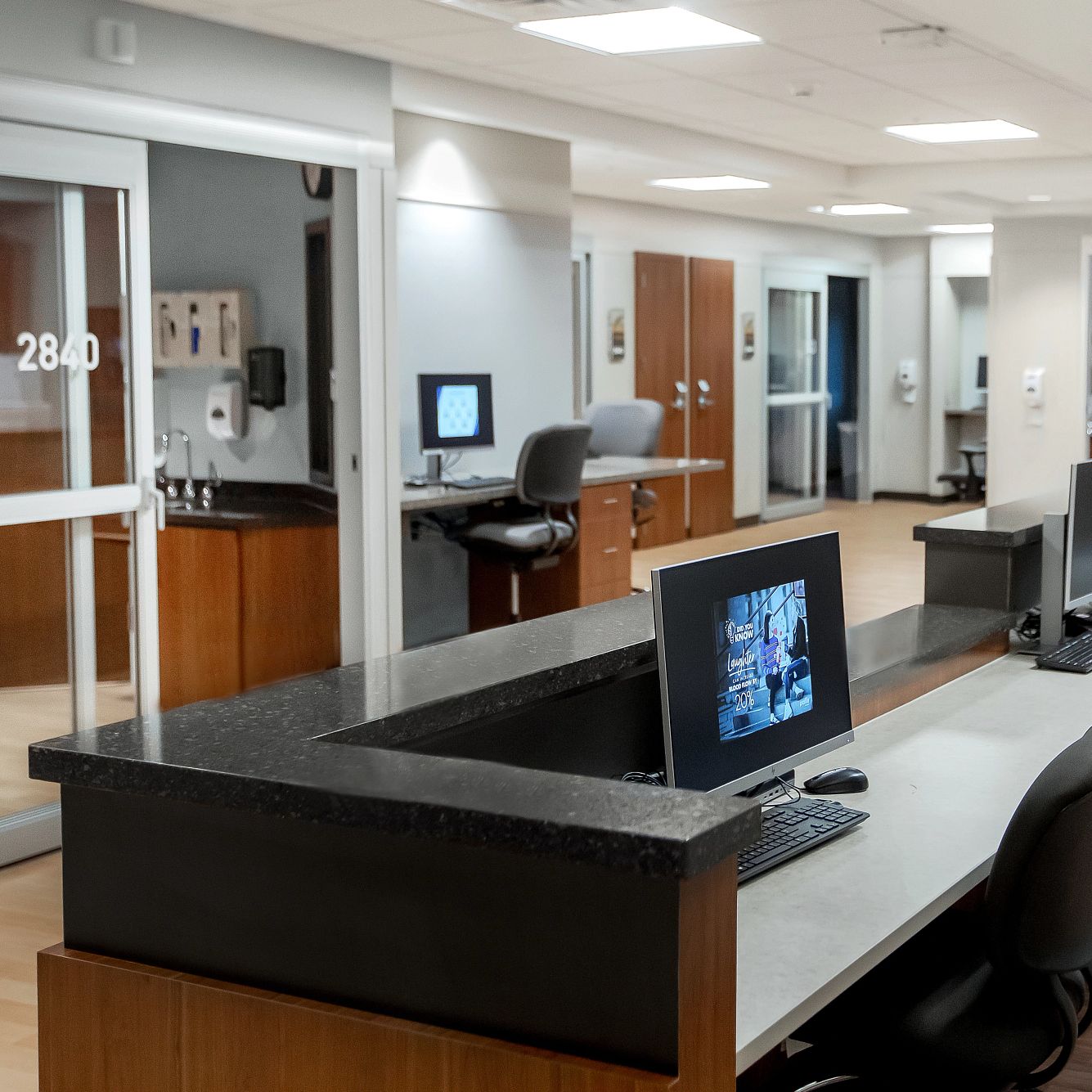 Hamilton helps elevate the countertops in the nurses' stations with its subtle yet intriguing design.
To do so, Sanford both updated and improved the existing items and finishes. They replaced the previous solid surface material, which was showing wear and tear, with a mix of beautiful and functional Cambria designs—in spaces such as the charting stations, nurses' stations, patient toilet room vanities, and the handwash stations within the patient spaces—with soothing neutral hues in shades of gray, brown, white, and cream.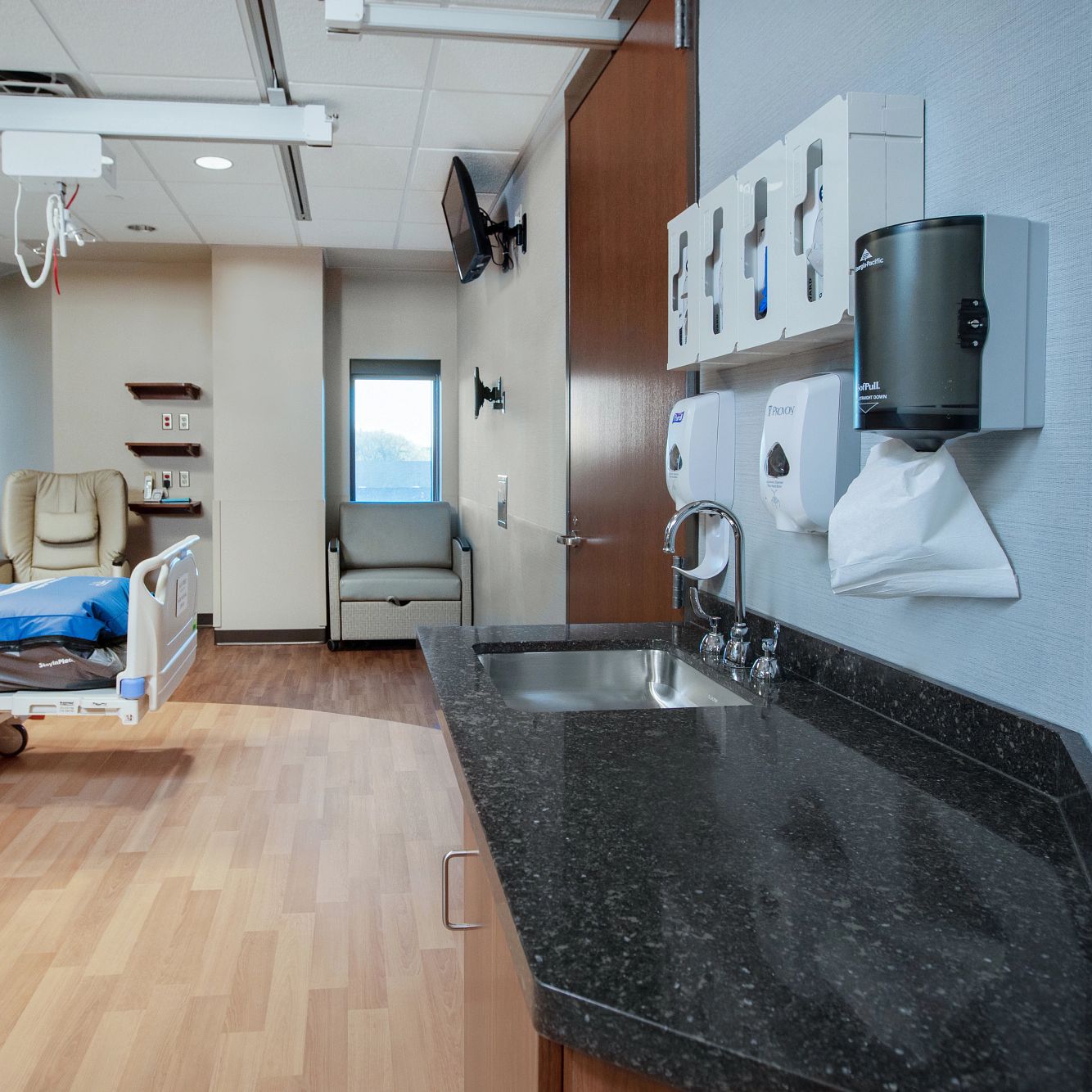 To create cohesion with the space, the Sanford team replicated the Hamilton design in the patient rooms.
The Cambria designs help elevate the look and feel of the space while staying true to the original design intent and playing nicely with other finishes. The durable, nonporous, nonabsorbent, scratch- and stain-resistant, and zero-maintenance Cambria quartz also held up well against harsh hospital-grade cleaners and commercial demands.
The light and airy foundation of Cardiff Cream creates a traditional backdrop for the coffee house and café within Sanford.
"Our product selections have to serve a bigger purpose than just meeting the basic functional needs of space," says Oland. "Thinking about how the overall space will make a patient or family member feel is of the utmost importance, and that is why we put our products through rigorous testing for cleanability, durability, and life cycle. We want something that looks and lives well over time."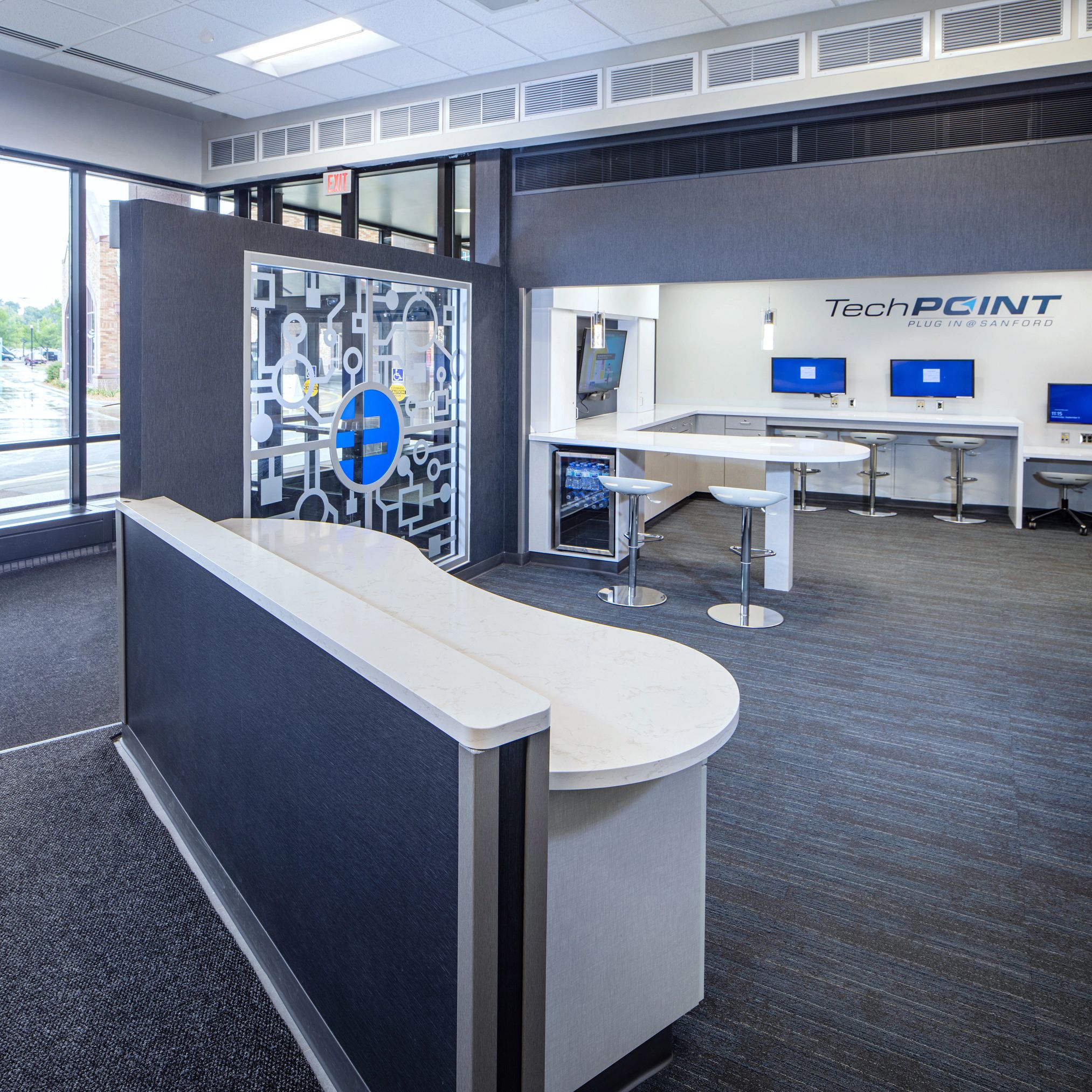 The marble-like Torquay design further emphasizes the design-forward aesthetic of the new addition to the Heart Hospital while remaining true to the space's original intent.