Take a Tour of This Mid-century Marvel by Alberto Villalobos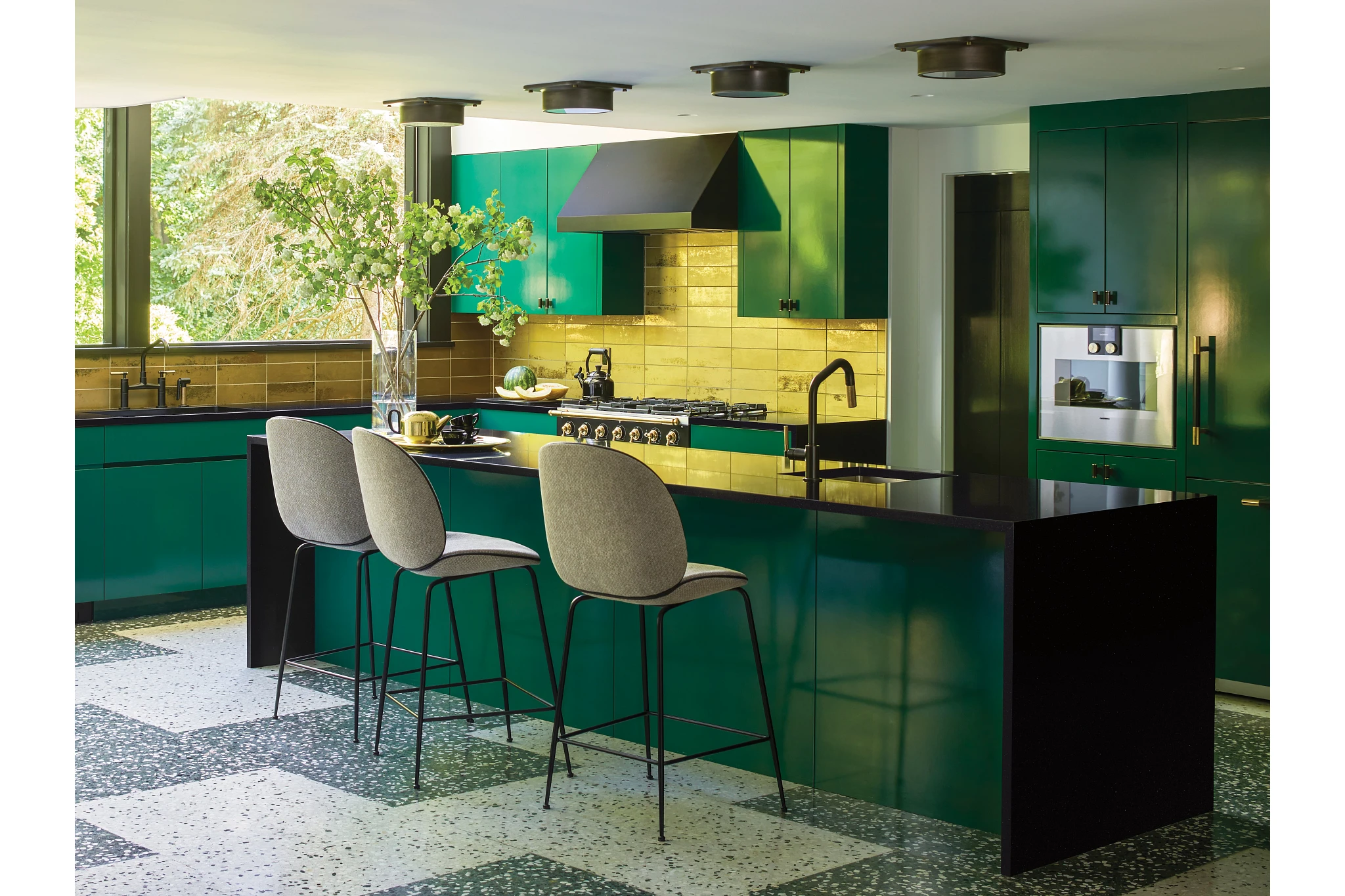 Colombian interior designer Albert Villalobos, the principal of A. Villalobos studio, is known for creating discreet and luxurious environments that combine the eclectic and international senses of aesthetic acquired from his cultural background, travels, and education. His work aims to lend a sense of personal relevance to each project and to seamlessly integrate client history with their own everyday style.
He was thus the perfect fit for a recent project to modernize the interiors of a historical Katonah, New York, home by famed modernist architect Wallace K. Harrison—famous for celebrated design marvels like Rockefeller Center, the U.N. Headquarters, and Lincoln Center—while staying true to the original design intent.
In the kitchen, Villalobos leaned into the inherent contrast by pairing Benjamin Moore Chrome Green cabinets with Cambria Black™ countertops. "It was the perfect choice, because it's a true, deep black, and the material is in perfect keeping with our whole ethos for the design—sticking with the kinds of highly functional, durable materials that the modernists favored, while introducing some high-end luxury," explains Villalobos to Cambria Style.
The black and green hues pop against a standout gold backsplash and graphic custom-designed ochre terrazzo tiles. New oversize windows bathe the entire space in natural light, further spotlighting the vibrant color moments. "The kitchen ceilings are the lowest in the house, barely eight feet in most areas, so those big windows made a huge impact on the work space and brought light into the adjoining family room," says Villalobos to Cambria Style.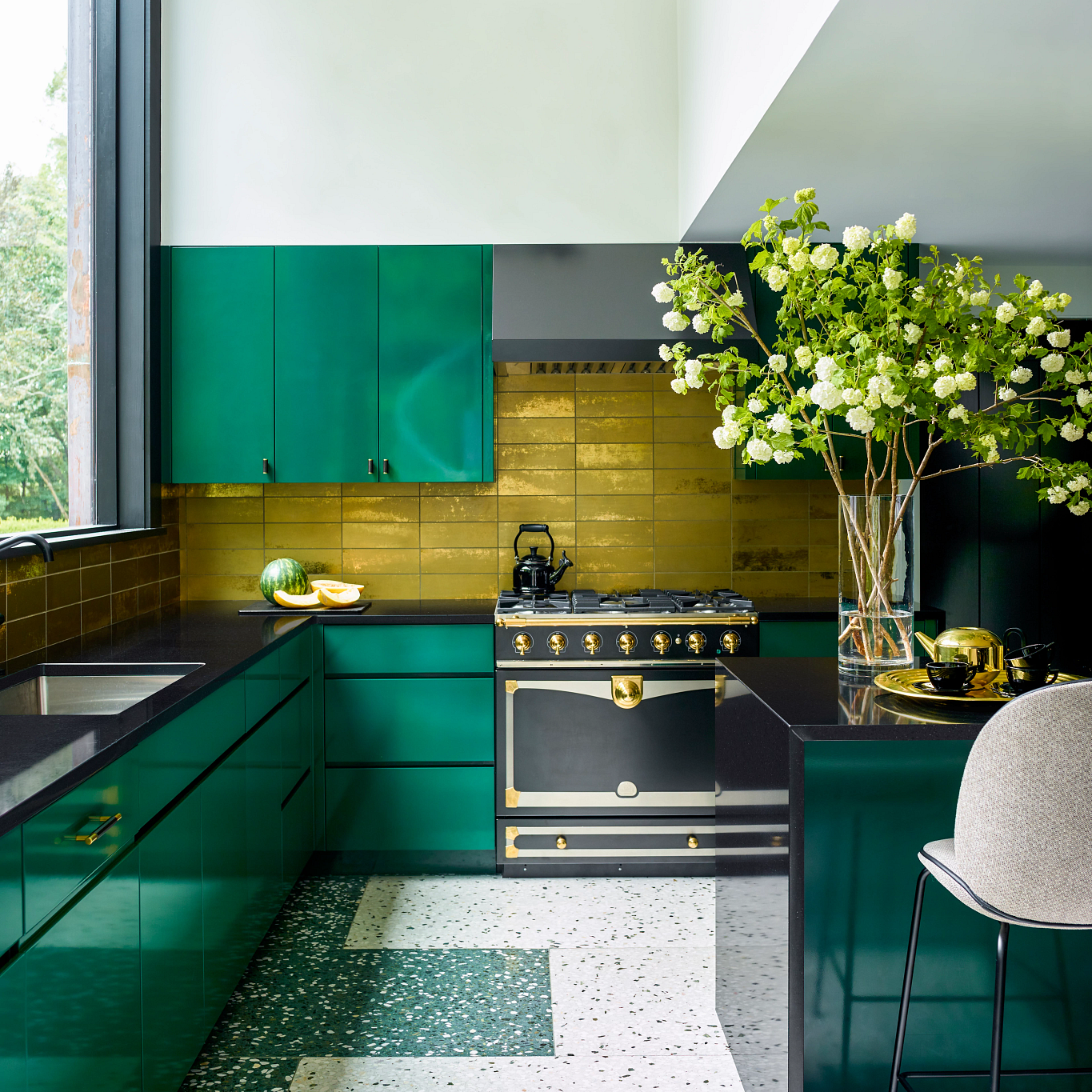 Villalobos expertly contrasted high gloss Cambria Black countertops with unique gold backsplash tiles and linear terrazzo flooring
Villalobos replicated the black moments throughout the home, using a Blackpool Matte™ design for the fireplace surrounds in the dining and living rooms.
"I like to repeat material, for continuity," says the designer to Cambria Style. "We used similar Cambria designs with a glossy finish in the kitchen, and with a matte finish for all the fireplaces."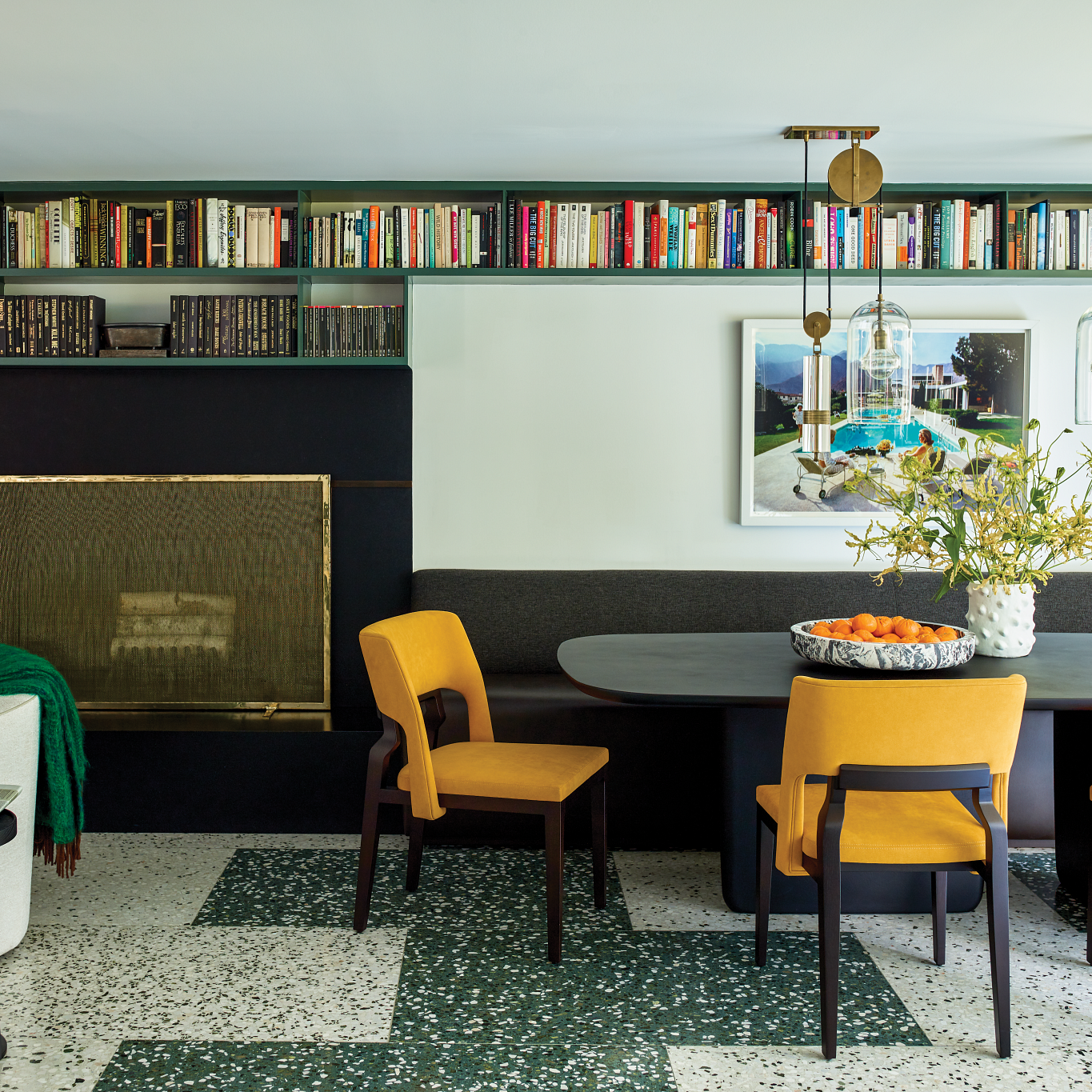 Cambria Blackpool Matte is used as a beautiful fireplace surround in this unique application
Vast and commanding, this powerful Cambria design is the darkest ebony shade with a silken Cambria Matte™ finish that absorbs light like a starless night. The dark Blackpool Matte hue evokes a soapstone-like aesthetic—but is an alternative free from the upkeep and hassle. Unlike soapstone, Cambria requires no maintenance, is nonporous and nonabsorbent, and is scratch and stain resistant.
And Cambria Matte pairs the unrivaled stain-resistance and longevity Cambria is known for with a matte finish that evokes the satiny subtle sheen of time-worn marble and shines with a radiance all its own. All designs in our Cambria Matte finish are backed by a transferable Full Lifetime Warranty to ensure years of outstanding service.
Throughout the home, Villalobos worked closely with his architecture-loving client to create spaces both beautiful and functional with low-maintenance finishes that work for her visiting adult children and their pets. "We used indoor/outdoor fabrics in most places, and even the dining table in the family room is an indoor/outdoor piece," he says to Cambria Style.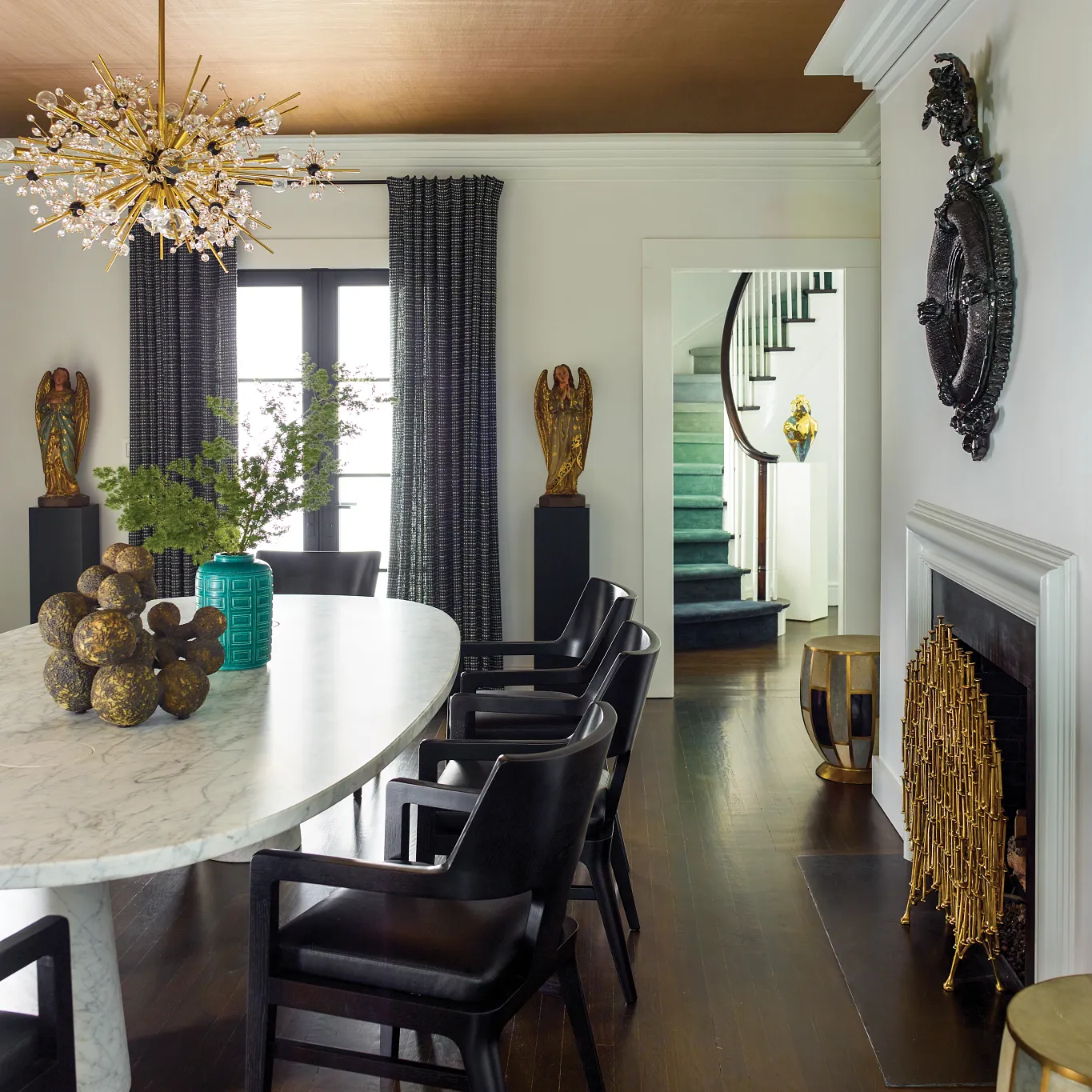 To create cohesion, Villalobos reused certain elements like the Blackpool Matte fireplace surround in this living space
More unique color pairings, like tobacco brown ceilings and green ombre stair carpeting, add extra personality, as does the client's readily displayed (and extensive) collection of art and photography.
Ultimately, Villalobos created an inventive update for a mid-century marvel that pays homage to both its modernist creator and its new owner.