The Art of the Mirror
Written by BRIELLE M. FERREIRA
Photography by STEVE HENKE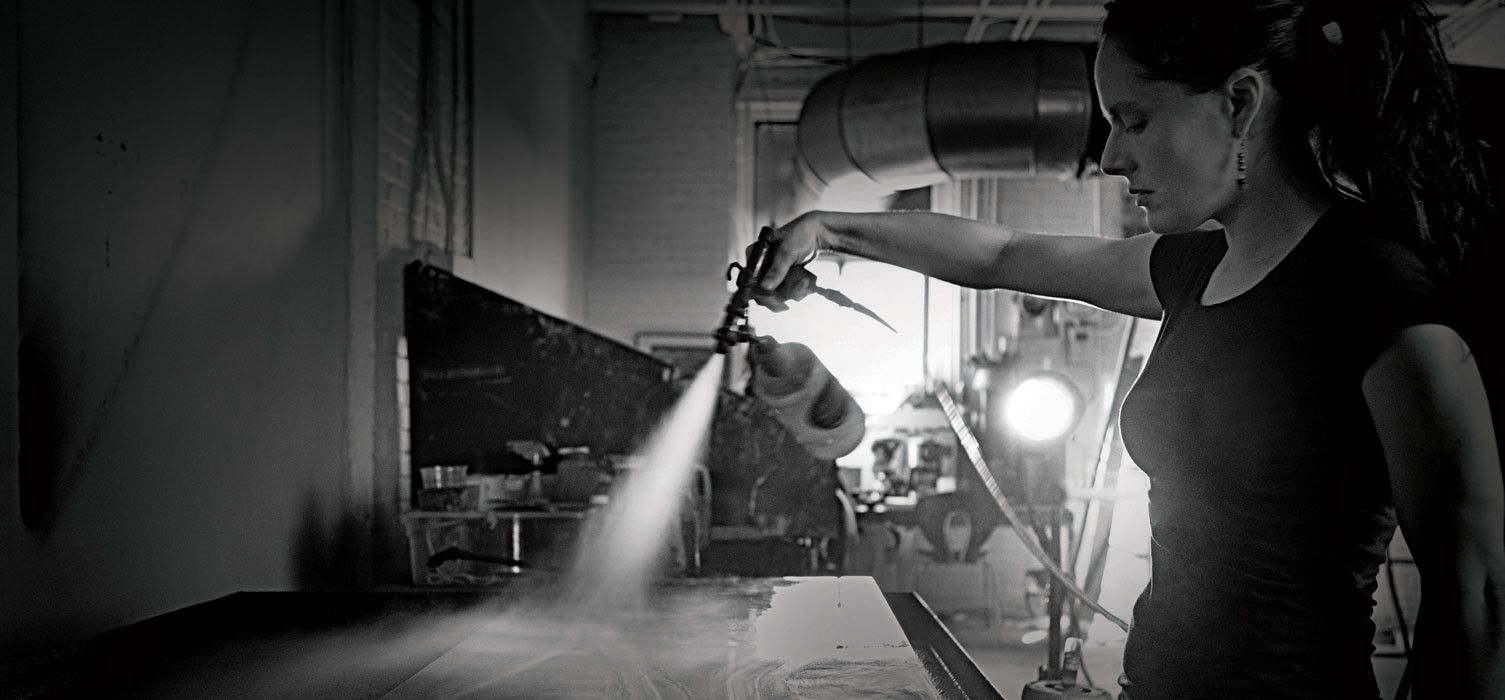 Society's fascination with mirrors started long before Snow White's stepmother asked that now-famous question in the well-known Brothers Grimm fairy tale from the early 1800s.In fact, historians have found primitive mirrors crafted from polished stone and obsidian dating as far back as 6000 BC in ancient civilizations such as Mesopotamia and in China, where materials like bronze, copper, and tin were flattened and buffed to a sheen and prized by the wealthy families who were the only ones that could afford them.
It's hard to believe that something so ubiquitous today—in nearly every room of the home, staring back at you in your car's rearview mirror, and even in the compact in your purse—was once such a rare commodity. But when looking at the evolution of the mirror, it's easy to elevate it from functional ware to a dazzling work of art, considering the skilled labor responsible for taking it through its many iterations. From physicists to silversmiths, brilliant minds put many hours into creating these reflective surfaces—that is, until German chemist Baron Justus von Liebig invented a new kind of mirror in 1835 thanks to an innovative technique that used a silver nitrate compound to evenly coat the metal onto thin sheets of glass.
While mirrors are now easily mass-produced, there are still those eager to preserve the magic that once made them so covetable. For the last 10 years, John McWilliam, owner and founder of Milwaukee's Scathain, has been crafting custom mirrors that rely on Old World techniques to disrupt the way people interact with their reflections. "We call them anti-vanity mirrors," he smiles. "Sure, when you walk by our pieces, you can straighten your tie or get broccoli out of your teeth, but we'd rather you be captured by the texture, beauty, and quality of the mirror itself."
IT IS HARD TO BELIEVE SOMETHING SO UBIQUITOUS TODAY WAS ONCE SUCH A RARE COMMODITY.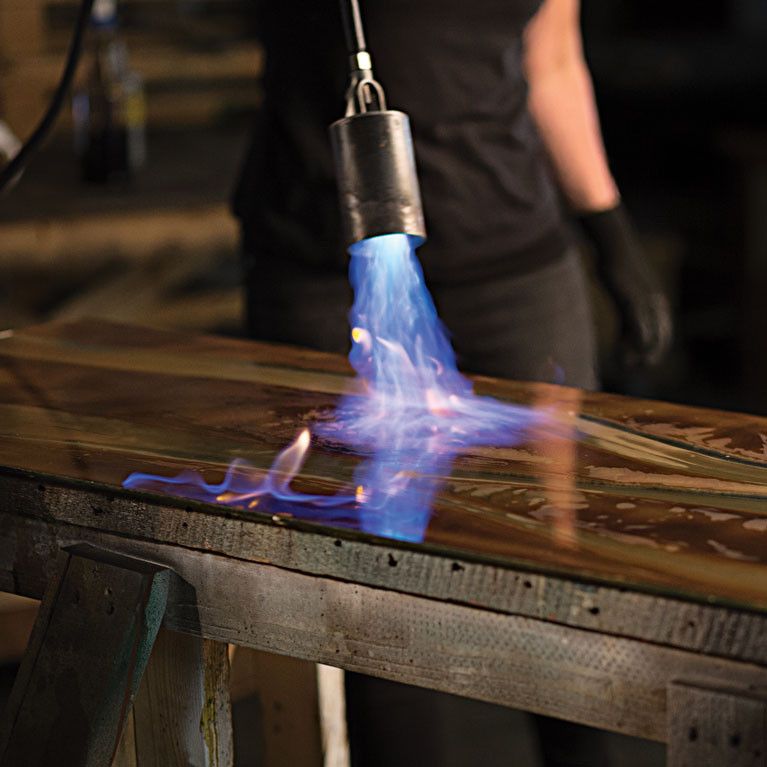 To achieve his mirrors' unique aesthetic, McWilliam borrows from Liebig, but then adds his own approach to finishing. While most mirrors require that their metal coatings be rendered carefully and polished to perfection, McWilliam adheres the silver nitrate to the glass with Pollack-like finesse and then turns up the heat, literally— applying a torch or other chemical agents to tarnish the metal and speed up the aging process. The result is a oneof- a-kind piece that looks like it came straight from the art gallery—with a mix of delicate drips, painterly strokes and a vintage patina with varying levels of translucence and wear.
It's a process that's only slightly less dangerous than the old practice of making mirrors by pressing mercury between two glass planes, but for McWilliam, the pursuit of craft is worth it. "We have a lot of fun here, but sometimes there is a moment of fear when you've got a big torch in one hand and a bottle of acid in the other and you're standing in a puddle of acetone," he says with a laugh.
Luckily, at the moment, the only thing on fire is Scathain's growing reputation. The demand for mirrored accents in décor—from mantel-top statement-makers to antiqued mirror tile backsplashes—has led to collaborations with first-rate companies like Ann Sacks and Kohler. For McWilliam, though, his favorite part remains the same: "I love when you first pour the silver nitrate on the glass. It looks like water, but then, the silver begins to appear by alechemy. It's magical."