Take The Heat
AND GET INTO THE KITCHEN FOR AN EXPERIENCE SO EXCITING, IT MAY FOREVER CHANGE THE WAY YOU THINK ABOUT DINING OUT
Written by Paul Hagen
Photography by LEE KJOS
It's a treasured culinary tradition that offers a few lucky guests a chance to experience the people, process, and stories behind a restaurant: the chef's table. Authentic chef's tables are usually located in the kitchen and—if you are lucky—offer amazing, uncensored, and gritty behind-the-scenes access to the kitchens. Its culinary magicians not only create delicious dishes but also leave mouths agape at the dance of getting a five-star meal from ticket to table with speed and precision.
"It's a way to show the anatomy of what goes down in the kitchen," explains Elijah Fhima, maître d'hôtel and director of operations at FHIMA'S MINNEAPOLIS. He's also the son of Chef David Fhima and relishes sharing the energy of their own bustling family meals with restaurant guests. None get closer to the action at Fhima's than David's chef's table—nestled in the corner of the kitchen close enough to see and smell the sizzle of every pan and to hear the banter between chef and servers. Make no mistake: It does not get more in the kitchen than this. "We're not hiding anything," Fhima says. "It's the naked truth."
Meanwhile, if you are looking for a more controlled environment but the same visual access, there are more removed experiences. At DANIEL, Chef Daniel Boulud's renowned restaurant in New York City, guests may dine at a Skybox chef's table, which offers views of the kitchen action from above. "It's the only location in the whole restaurant to allow that type of dining," notes Regional Manager Karim Guedouar.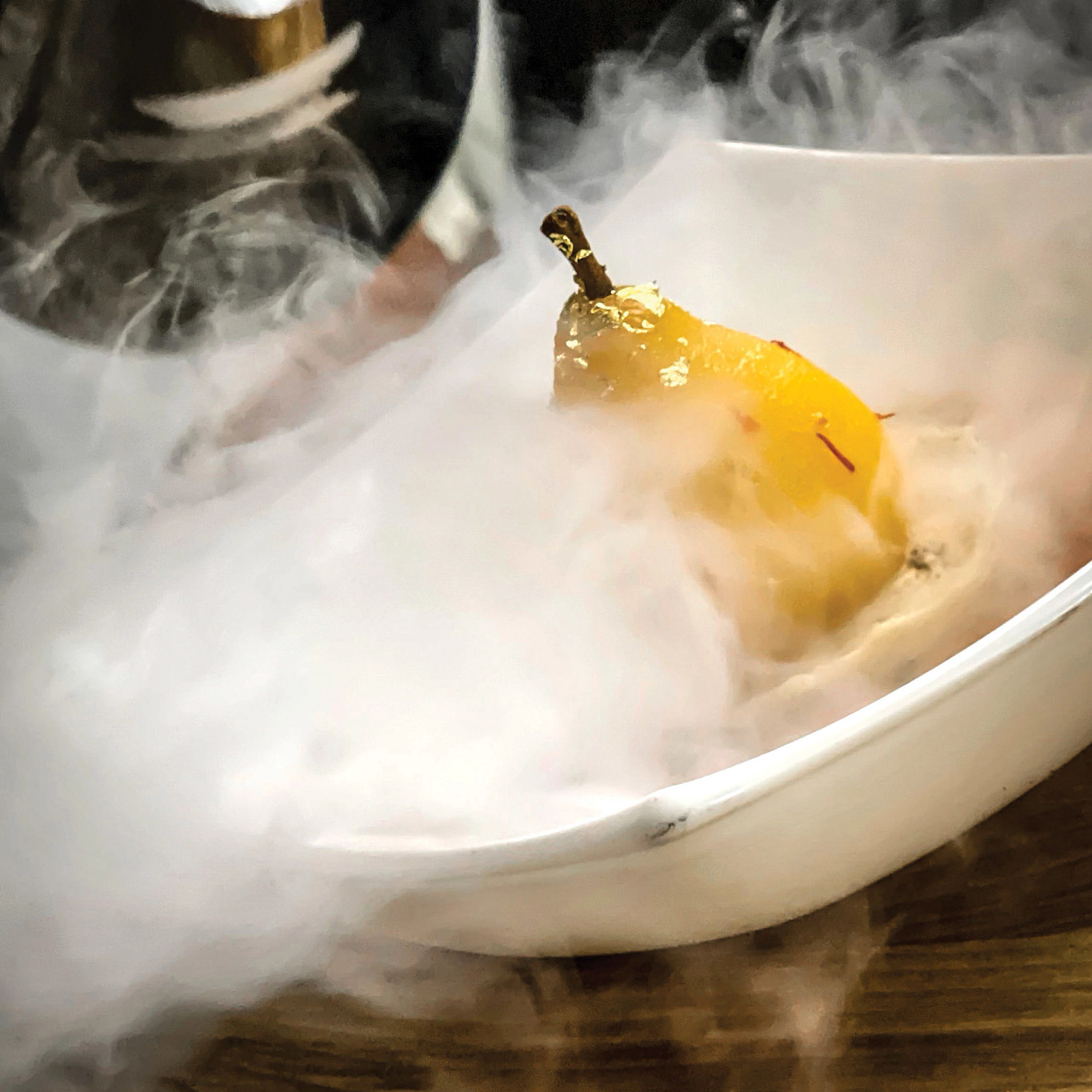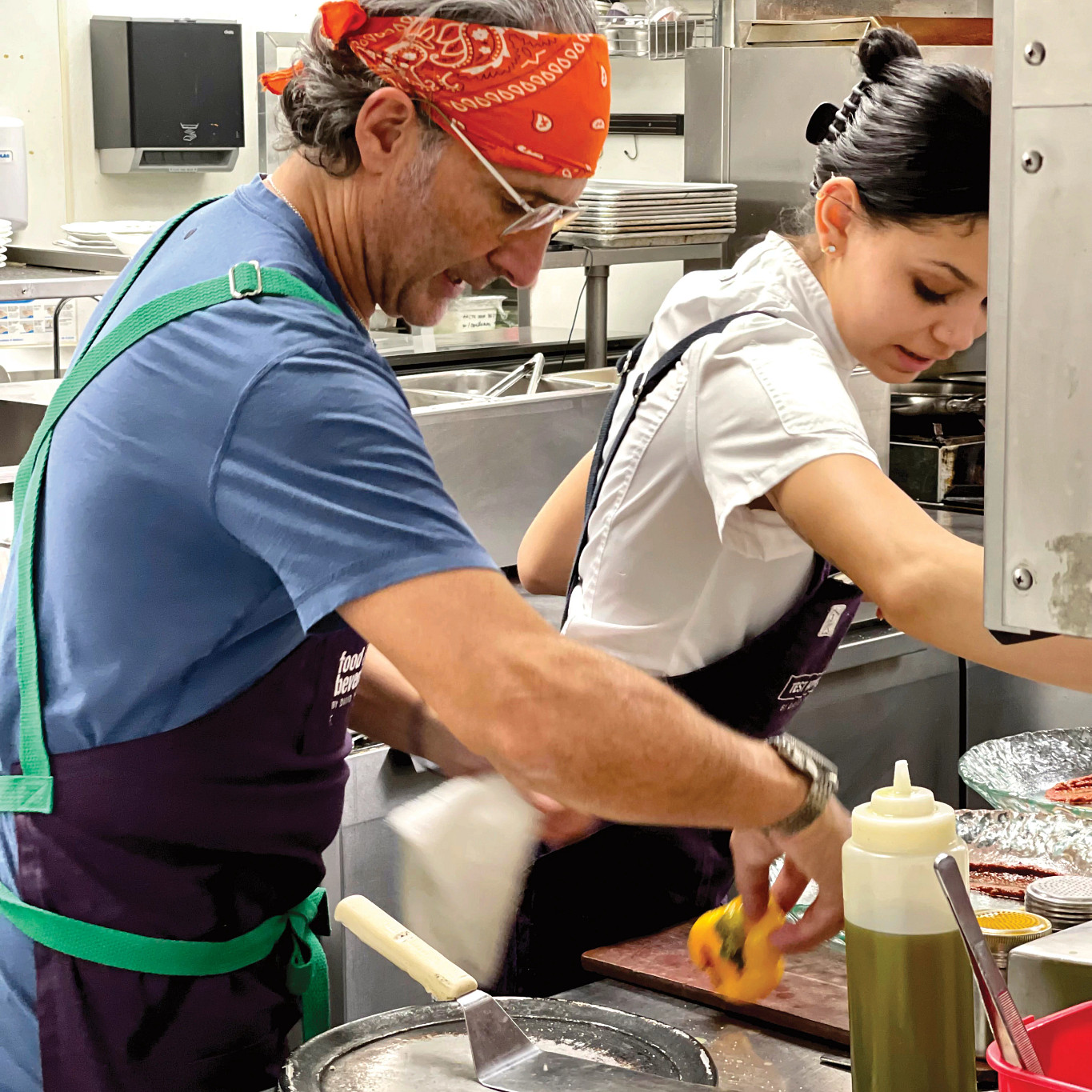 There are many variations on chef's tables. Some keep guests further from the kitchen than others offering more access but less action, so inquire about the location and amount of interaction when making your reservation.
Both Fhima's and Daniel offer tasting menus that include traditional dishes and seasonal specials. Fhima points to the lamb tagine as a dish enhanced by watching it being prepared—how the chef builds layers of sweet and savory under the cooking pot's iconic conical top. At Daniel, Guedouar notes that guests at Daniel particularly enjoy the seared foie gras, which is flambéed and sauced tableside.
Looking for a twist? Fhima notes that you can invite its chef to your home to make your table the chef's table. Or Chef Fhima will even host your celebration at his family home. As an added note of interest, Fhima says the historic bar in the home's basement still has remnants of bullet holes from when gangster Al Capone was attacked there. It seems like he loves finding new ways to get people closer to the action.
When not enrapturing them with colorful stories of growing up in Morocco, Chef Fhima impresses guests with an uncensored look at his creative process.
BUT HOW DO THE CHEFS FEEL?
Does a kitchen staff mind outsiders in their kitchen? "We love showing off for the guests," David explains. He loves stepping over to the table as courses are served to tell a story and reflect on the food. Or you will occasionally hear him hollering to his in-kitchen guests for the evening when the urge to share an interesting anecdote strikes.
Guedouar acknowledges that having guests watch has its pluses and minuses. "It's a pleasure and a pressure," he says. But he's also aware that, although guests are there to enjoy the kitchen spectacle, many are drawn by the celebrity of Chef Boulud himself, who always seems happy to talk with Skybox guests and pose for photos. "Outside his culinary skills," Guedouar says, "there is the opportunity for the guests to meet the man, and it's amazing."