Jumpstart Your Remodeling Project with Finance by Cambria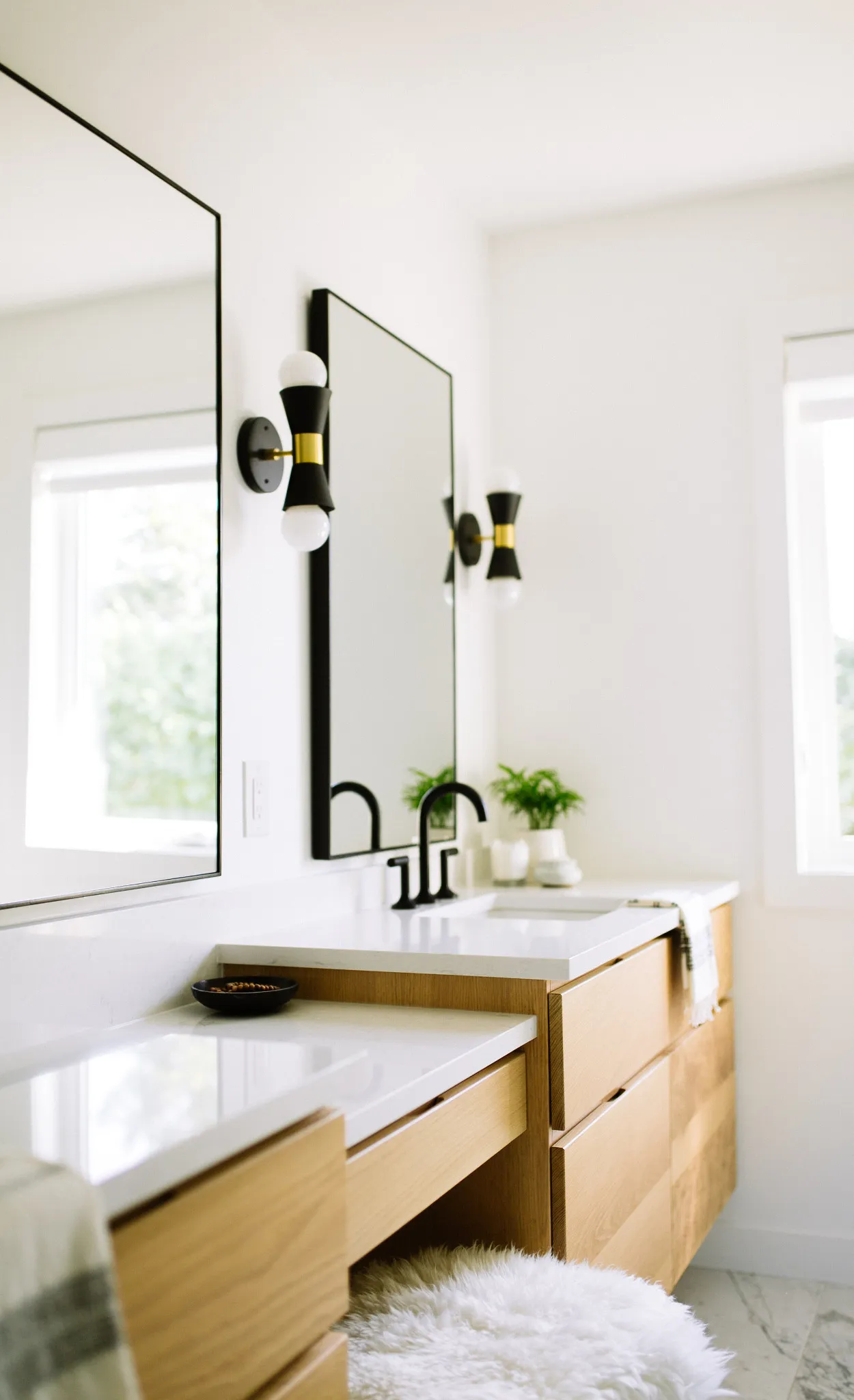 How Finance by Cambria works
"After hearing so many of our customers say they'd love to remodel their homes but don't know where to start, we developed Finance by Cambria," says Taylor. "This streamlined, customer-friendly program makes it easy to get started on a remodel project with loans for up to $100,000. These loans have competitive terms and are unsecured, which means they are solely based on credit and customers do not need any equity in their homes to use them. This makes them convenient and easy to use with no paperwork whatsoever and also no closing costs, application, or appraisal costs," says Taylor.
"Participating Cambria dealers can give you the info you need to complete an easy, 10-minute paperless application. Then, select your favorite Cambria designs and you can also add other remodel products and services your Cambria dealer offers. It's that simple!"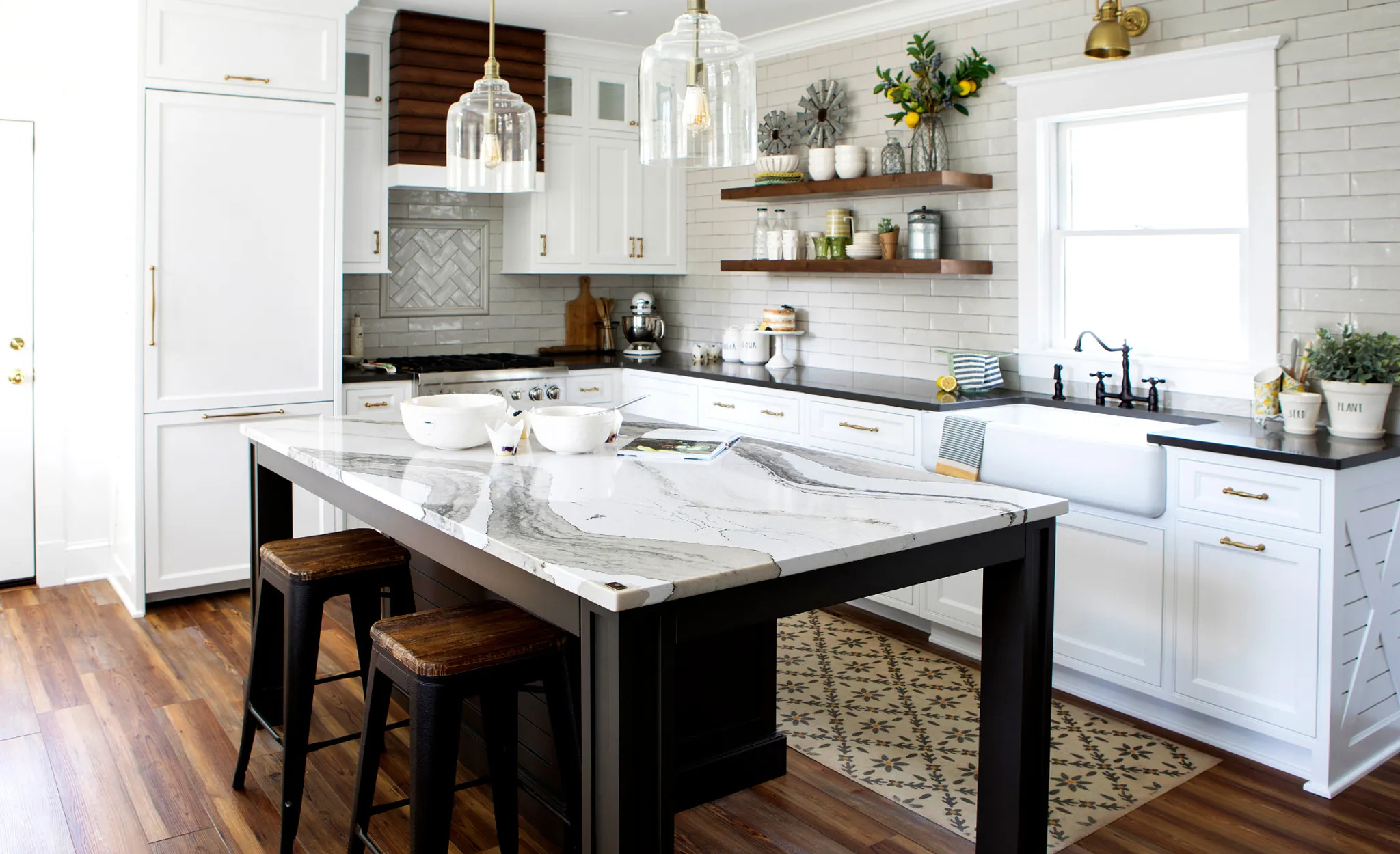 Why 2022 is a great time to remodel
"With the continued growth of our economy and the lack of home inventory, which experts expect to continue, 2022 is a great time to turn your remodeling dreams into reality," says Taylor. "In addition to enhancing the beauty, functionality, and overall livability of your home, a remodel can also help differentiate your house from the competition if you're planning to sell."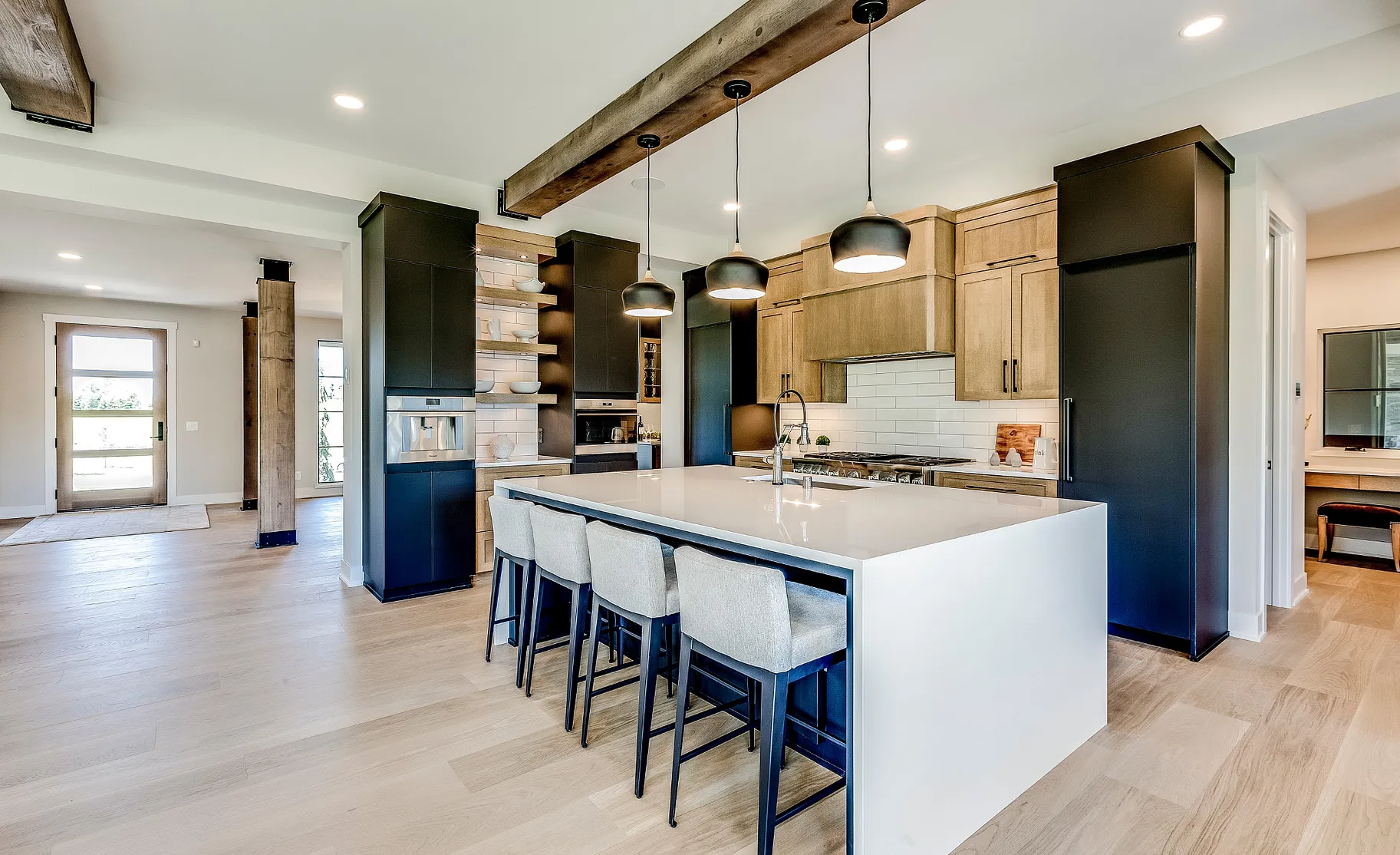 A Cambria White Cliff™ waterfall-edge kitchen island is a sleek focal point in this contemporary kitchen. Space by Swan Studios.
How a kitchen remodel can help you sell your home
"A recent article by HGTV shows that kitchen remodels often produce triple-digit returns on investment when the project is done well," Taylor explains. "Whether you're planning to stay in your home or sell it to the highest bidder, a smart, well-planned remodel with Cambria natural stone surfaces can add real value to your home."
Heather Gustafson, a realtor for Edina Realty, has seen firsthand the difference a remodeled kitchen can make. "The kitchen is really the focal point in a home. It's usually where everyone gathers and is the most viewed room in online searches."
"When preparing to list a home for sale, focusing on the kitchen is one of the best investments you can make," says Gustafson. "For my recent clients, the Cambria countertops and full kitchen remodel definitely was the showstopper that helped get their home sold within one day on the market for over asking price."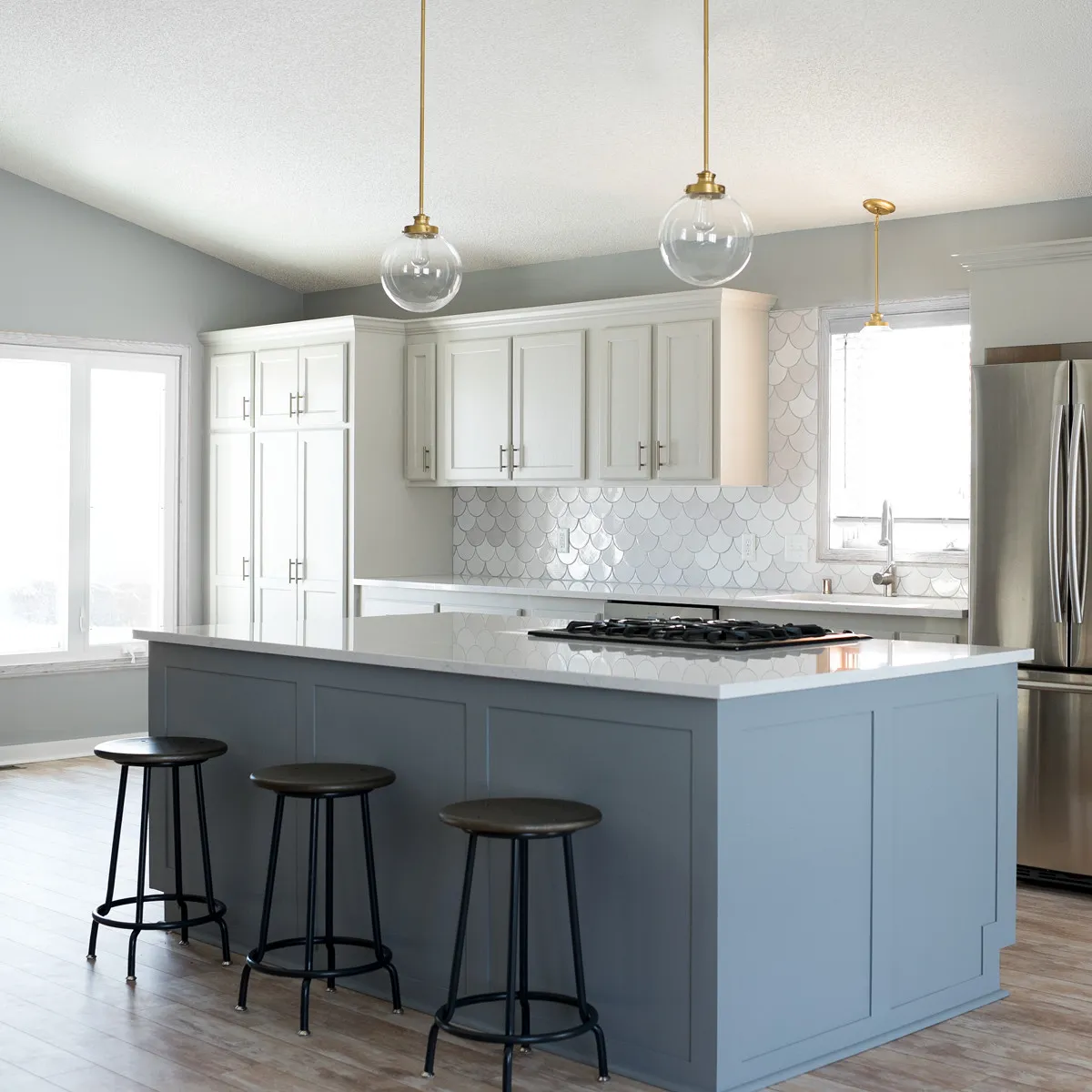 This remodeled kitchen with Cambria Swanbridge™ countertops helped Heather Gustafson's clients sell their home in one day above asking price. Design by Construction2Style.
Realize your remodel with Finance by Cambria
Now is the time to make your home dreams a reality. To find a participating Cambria dealer in your area, visit Finance by Cambria.
Additional resources for your kitchen or bath remodel
Planning a kitchen or bath project? Check out these articles for expert advice and inspiration: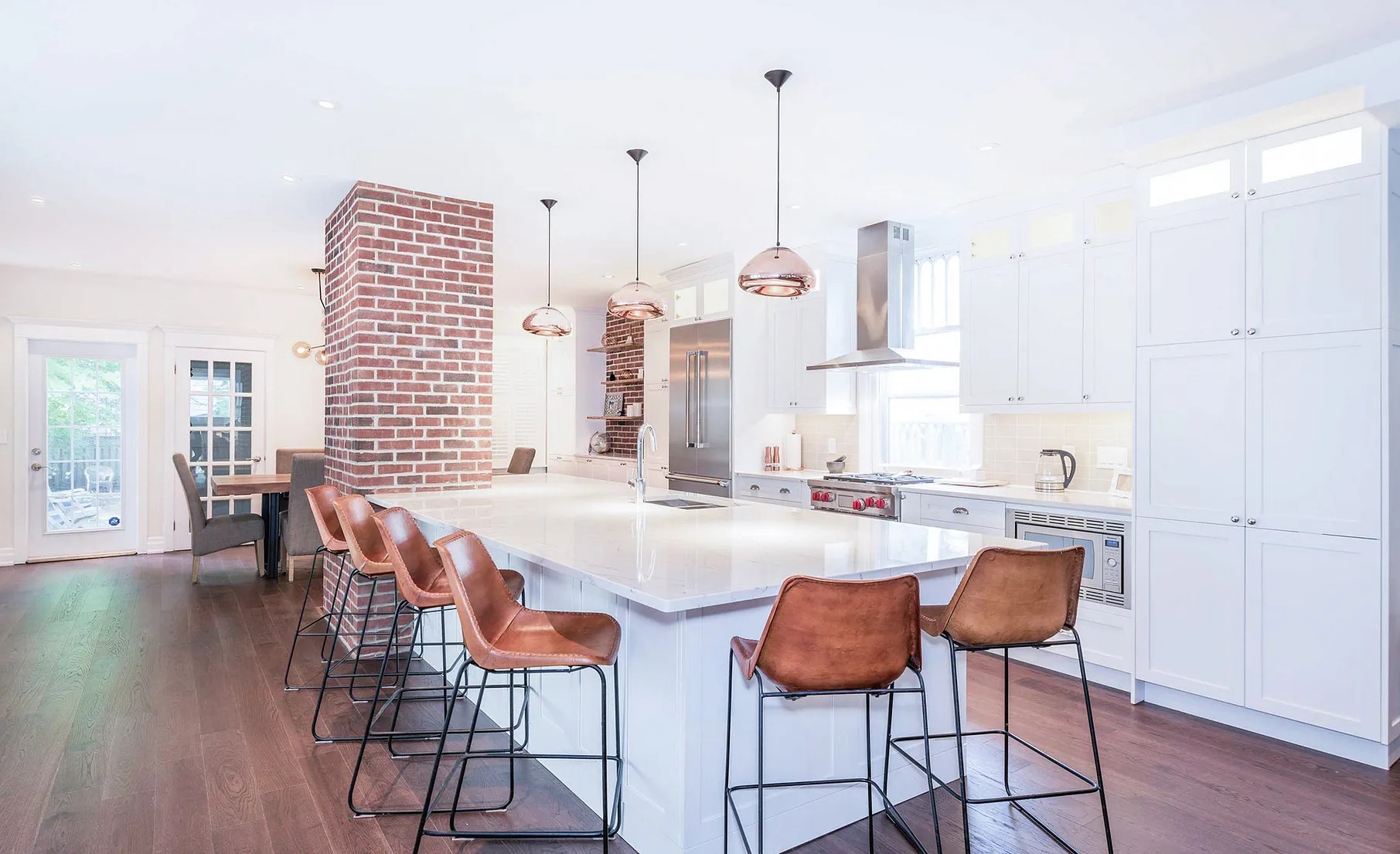 Additional resources for other home remodeling projects

Dreaming of remodeling another space in your home? Find ideas and tips to help plan your dining room, home office, basement bar, and more:

With Cambria, kitchen remodel financing has never been easier

Ready to put your plans into action? Visit Finance by Cambria to find a participating dealer near you.