Renovation and Reinvention
After a fire damaged her Dallas home, interior designer Traci Connell turned her talents to a highly personal transformation, with stunning results
Written by Cambria USA
Photography by Michael Hunter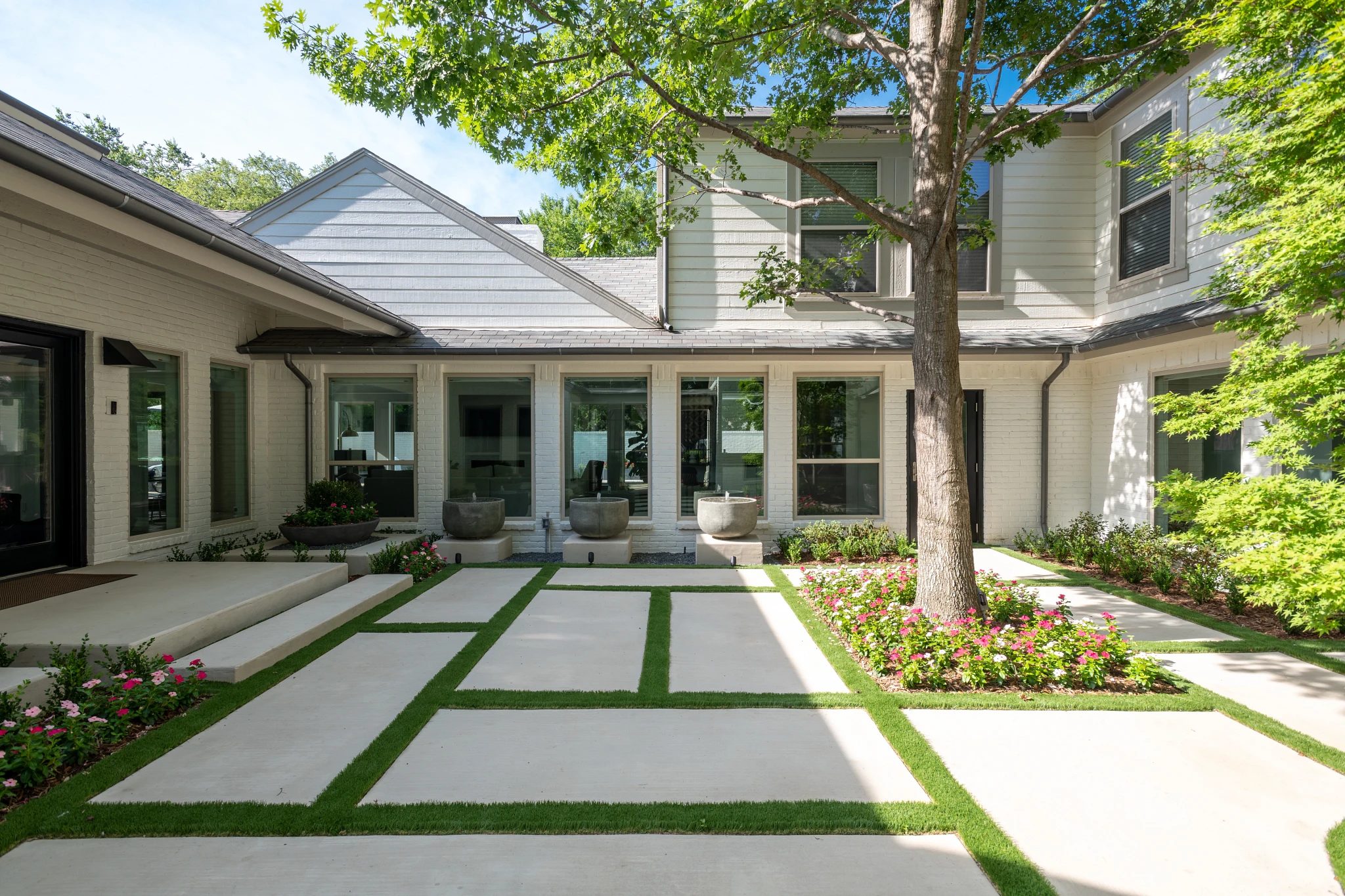 Dallas-based interior designer Traci Connell and her husband Michael had just finished remodeling the kitchen of their home when the house caught fire, damaging all the bedrooms and baths. It was a devastating blow, but no one was hurt and the additional 13 months of renovations did allow the couple—who were newly married—to re-create the 1975 house for the needs of their blended young-adult family.
The results were worth the wait. The newly updated home is a comfortable, laid-back retreat for empty nesters Traci and Michael, but transitions easily into family-mode when the entire crew comes home to visit. And, for a designer known for her colorful, exuberant style and motto "ease of glamour," the spaces are remarkably serene.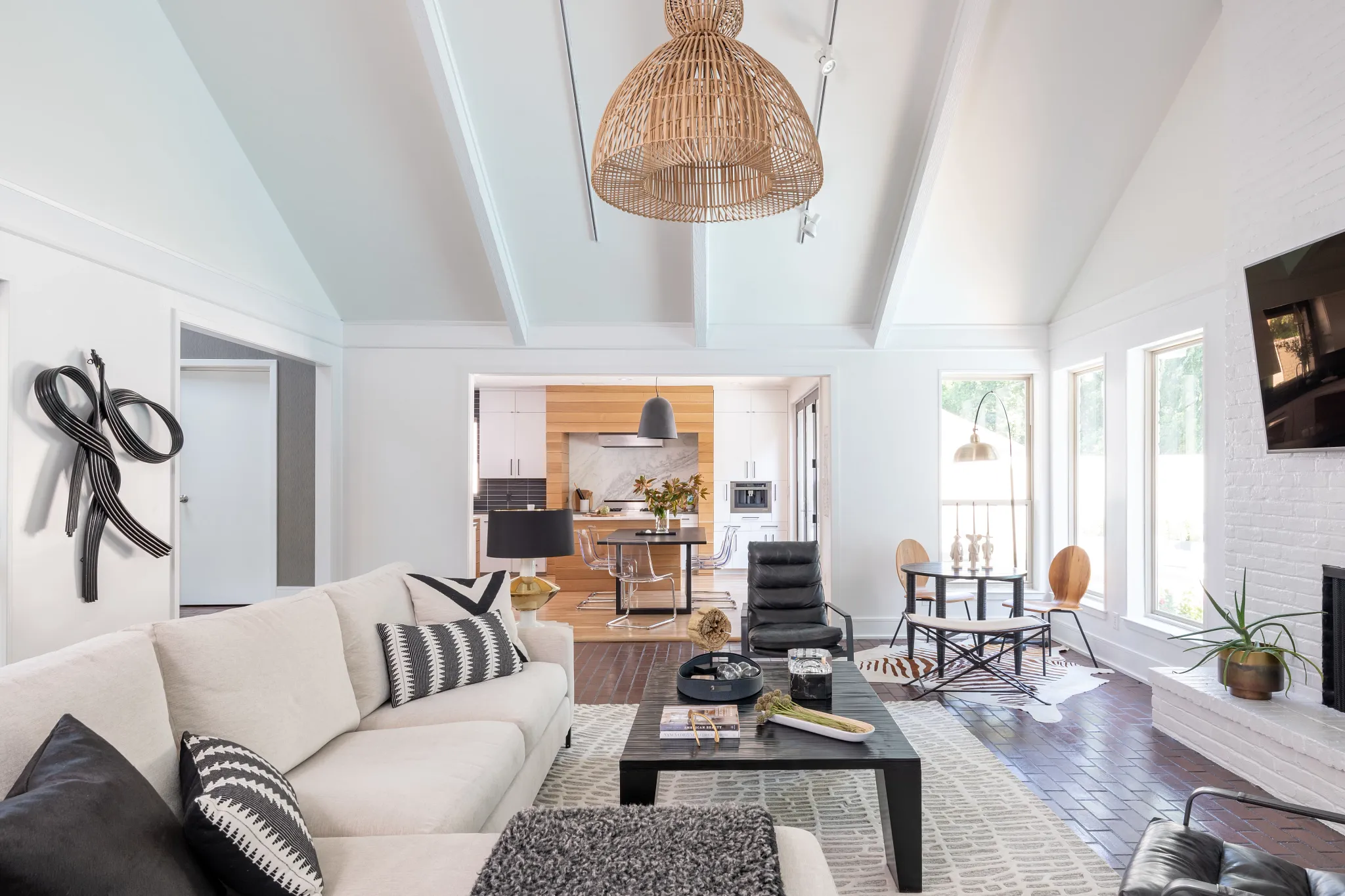 "I'm surrounded by color and pattern all day at work, and I truly love that," says Connell. "But when I come home I need a little simplicity, and I want to let the personalities of my family and friends bring the 'color.'"
Of course, just because the palette of the home is a restrained black and white doesn't mean Connell skimped on her signature wow factor. She brought in plenty of pattern—graphic wall coverings and rugs appear throughout the home—and incorporated rich natural materials, including Cambria BENTLEY™ on the wine bar (as seen in Cambria Style's Winter 2023 issue) and Mersey in the bathrooms, grasscloth wall coverings, and wood cabinets in the large kitchen. Sculptural light fixtures, gleaming mirrors, and an eclectic collection of art add the finishing touches that give the home its elevated appeal.
Despite its easy-elegance appearance, getting to the finish line on this update wasn't easy, says Connell. "It was a long, crazy project, but in the end, we love coming home to this house every day. I think we kept a lot of its character and really made it feel like 'us' in the process."
See more design trends HERE.