Refreshing Summer Sips
Mix up a batch of fruity summer cocktails for your next patio party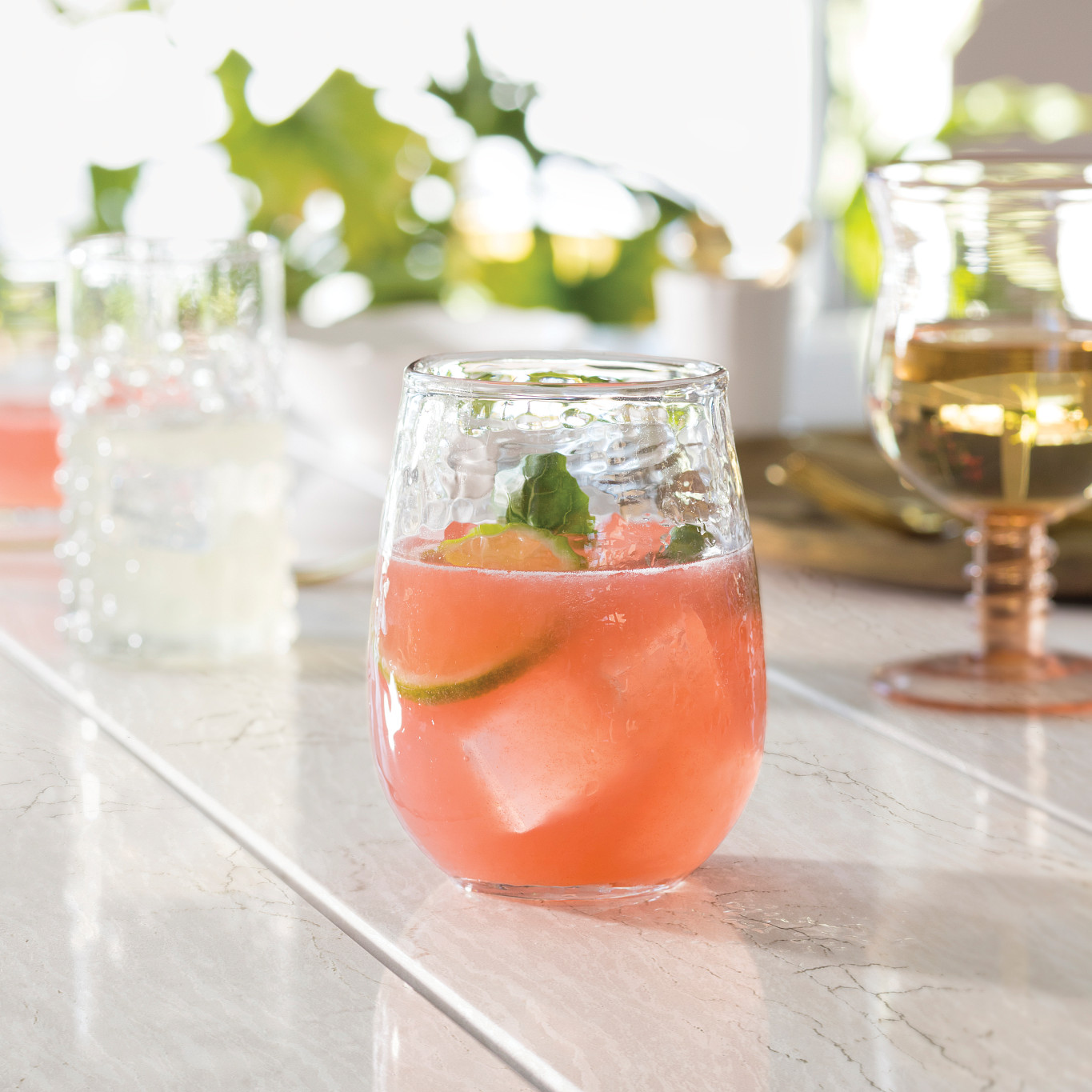 Cocktails known as bucks get their kick from ginger beer, ginger ale, or fruit juice combined with your favorite base liquor.
Cambria design shown: DELGATIE™
Guava Basil Buck
Serves 4
INGREDIENTS
8 oz. vodka
8 oz. guava nectar
12 oz. ginger beer
4 Tbsp. fresh lime juice
4 basil leaves (plus more for garnish)
Ice cubes
Lime wedges for garnish
DIRECTIONS
Fill four cocktail glasses with ice. Pour 2 oz. vodka, 2 oz. guava nectar, and 3 oz. ginger beer into each glass. Squeeze a Tbsp. of lime juice into each glass and drop in a basil leaf. Stir and then serve with more basil leaves and lime wedges. Enjoy!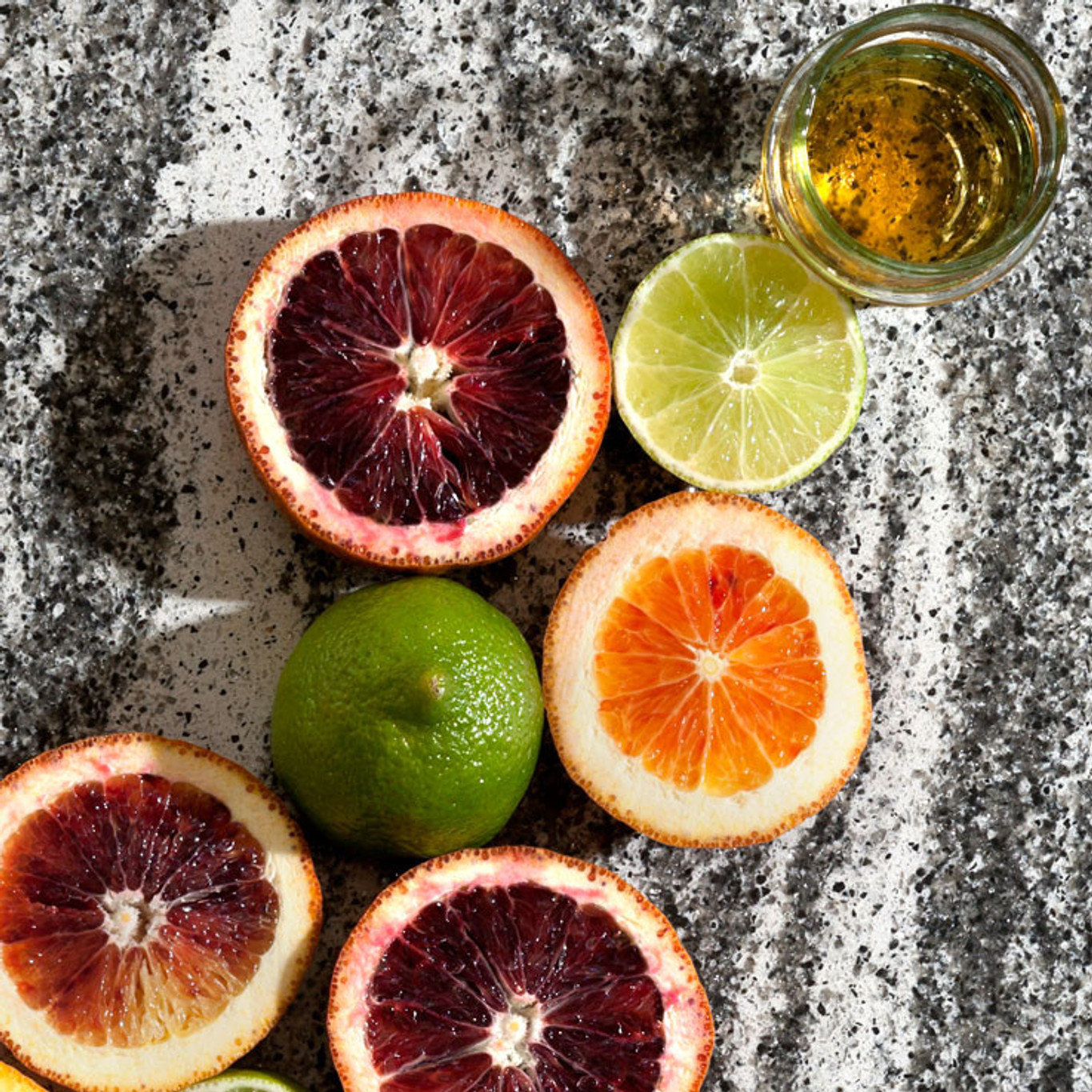 Cambria design shown: Roxwell™
Expand your citrus palate when fresh blood oranges make a brief but spectacular appearance at farmers' markets, produce stands, and supermarkets. Buy a couple dozen of these rare, rosy-hued jewels and an equal number of limes and invite the neighbors over for an impromptu pitcher (or two) of blood orange margaritas. While there's no wrong way to make a margarita, here's our favorite recipe.
Editor's Note: If you can't find fresh blood oranges, use regular fresh juice oranges and add an extra splash of fresh lime juice to taste.
Blood Orange Margaritas
Serves 4
INGREDIENTS
12 blood oranges, squeezed to make 1 quart of juice
12 limes, squeezed to make 1½ cups of juice
3½ cups of top quality silver tequila
1½ cups of top quality orange-flavored liqueur or agave syrup
1 blood orange, cut into thin slices
1 lime, cut into thin slices
For the glass:
Juice of 1 blood orange
Coarse salt
DIRECTIONS
In a large clear glass pitcher, combine juices, tequila, and liqueur or agave syrup. Add orange and lime slices and refrigerate for 30–60 minutes.
While the margarita mix is chilling, prepare the glasses. Cover a small plate with coarse salt. Pour the blood orange juice into a shallow bowl. Dip the rim of each glass into the juice and then into the salt. Twist gently until the rims are coated with salt and set aside. When it's cocktail time, stir the margarita mix and add ice. Strain the margarita mix into each glass or serve on the rocks.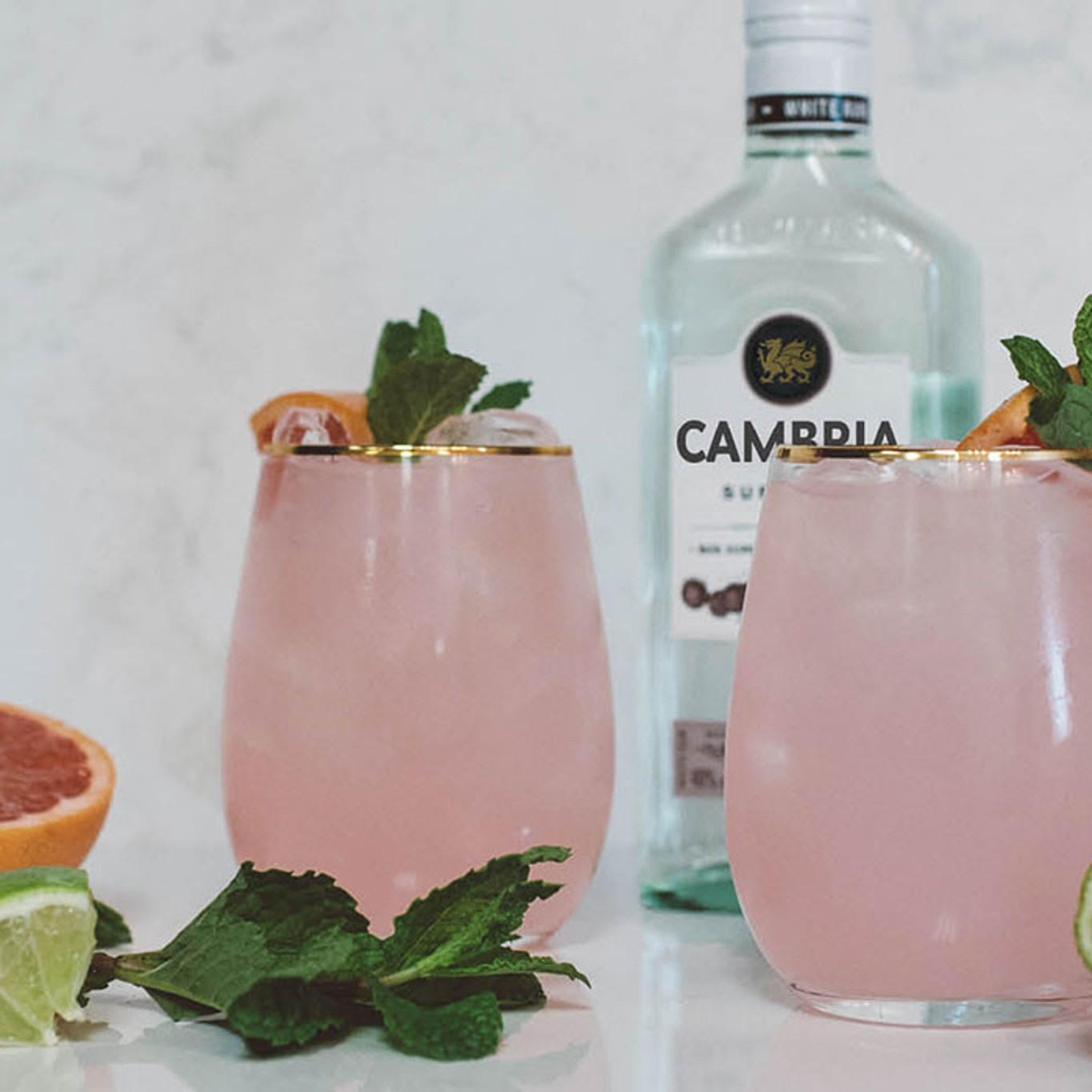 The addition of ruby red grapefruit puts a pretty, pink spin on a drink most often associated with hot summer days and balmy Cuban beaches. A splash of champagne adds a touch of elegance, resulting in a perfectly indulgent sip.
Grapefruit Mojitos
Serves 2
INGREDIENTS
2 tsp. fine sugar
1 fresh lime, cut into 8 wedges
1 fresh ruby red grapefruit, cut into quarters
4 sprigs mint
½ cup white rum
2 cups club soda
2 cups crushed ice
Splash of champagne (optional)
DIRECTIONS
Start by dividing the fine sugar equally between two 12-ounce glasses. Squeeze juice from the lime and grapefruit into a bowl, then filter through a fine mesh strainer to remove seeds and pulp. Divide the juice between each glass, then top with two sprigs of mint per serving. Using a muddler or spoon, mash the sugar, juice, and mint together in the bottom of the glass. Fill each glass halfway with crushed ice. Add rum and club soda, then stir. Top each mojito with a splash of champagne, if desired. Garnish with a thinly cut lime wedge or grapefruit slice and enjoy.