Cambria Style
Less Is More
For effortlessly elegant dinner parties, opt for shapely tableware in subdued tones.
Cambria design shown: Queen Anne™ (wall)
A DELICATE HAND Demidovich Design paired Pedrali's sculptural Jazz chair with a diaphanous bubble chandelier and a wall of Cambria Queen Anne™ for a dining space that feels lighter than air. For a similar perch, try Lenox by West Elm (right).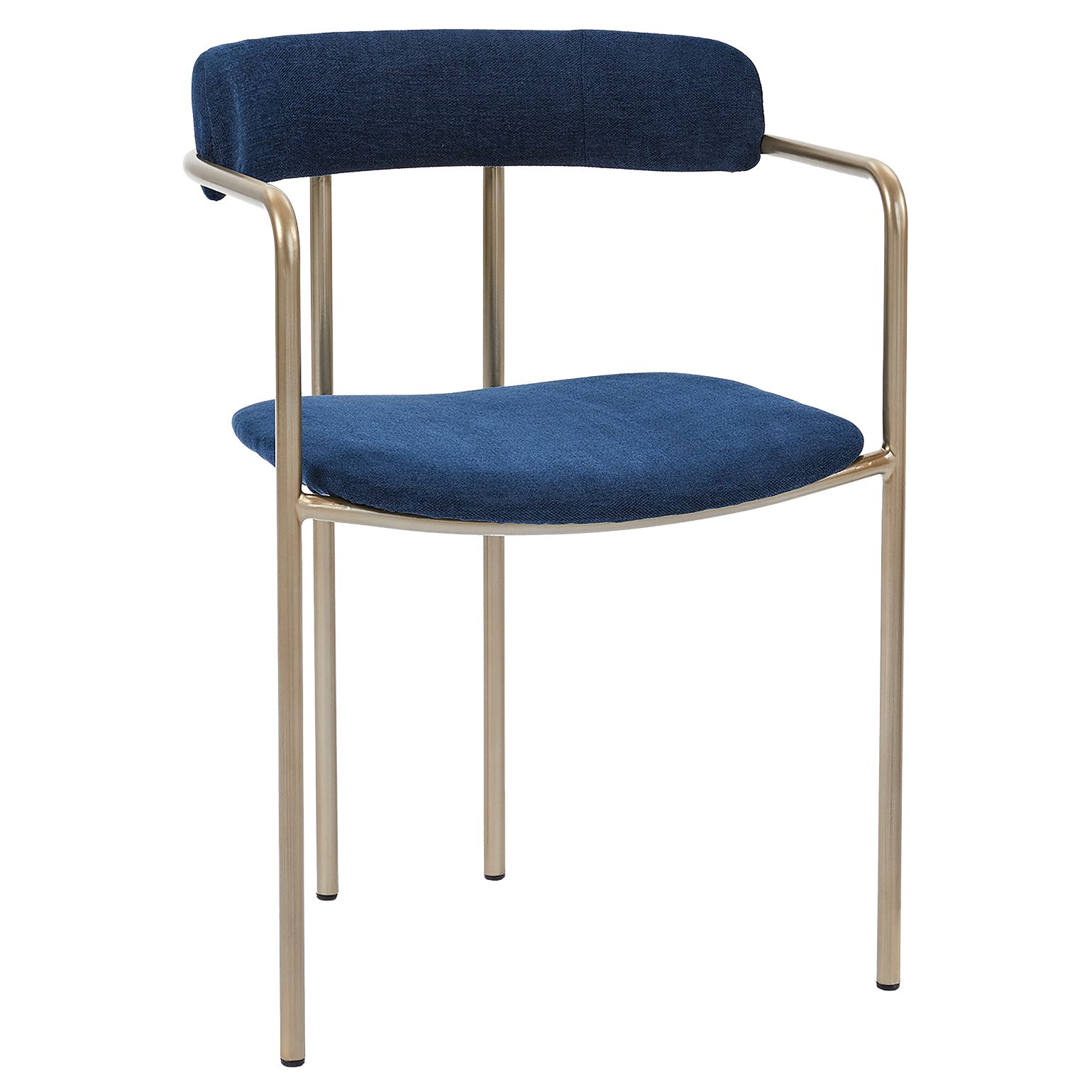 TIMBER TIME
Wood grounds organically shaped ceramic dishes in classic black or white.
Cambria designs shown:
Ella™
(top, middle),
Queen Anne™
(bottom)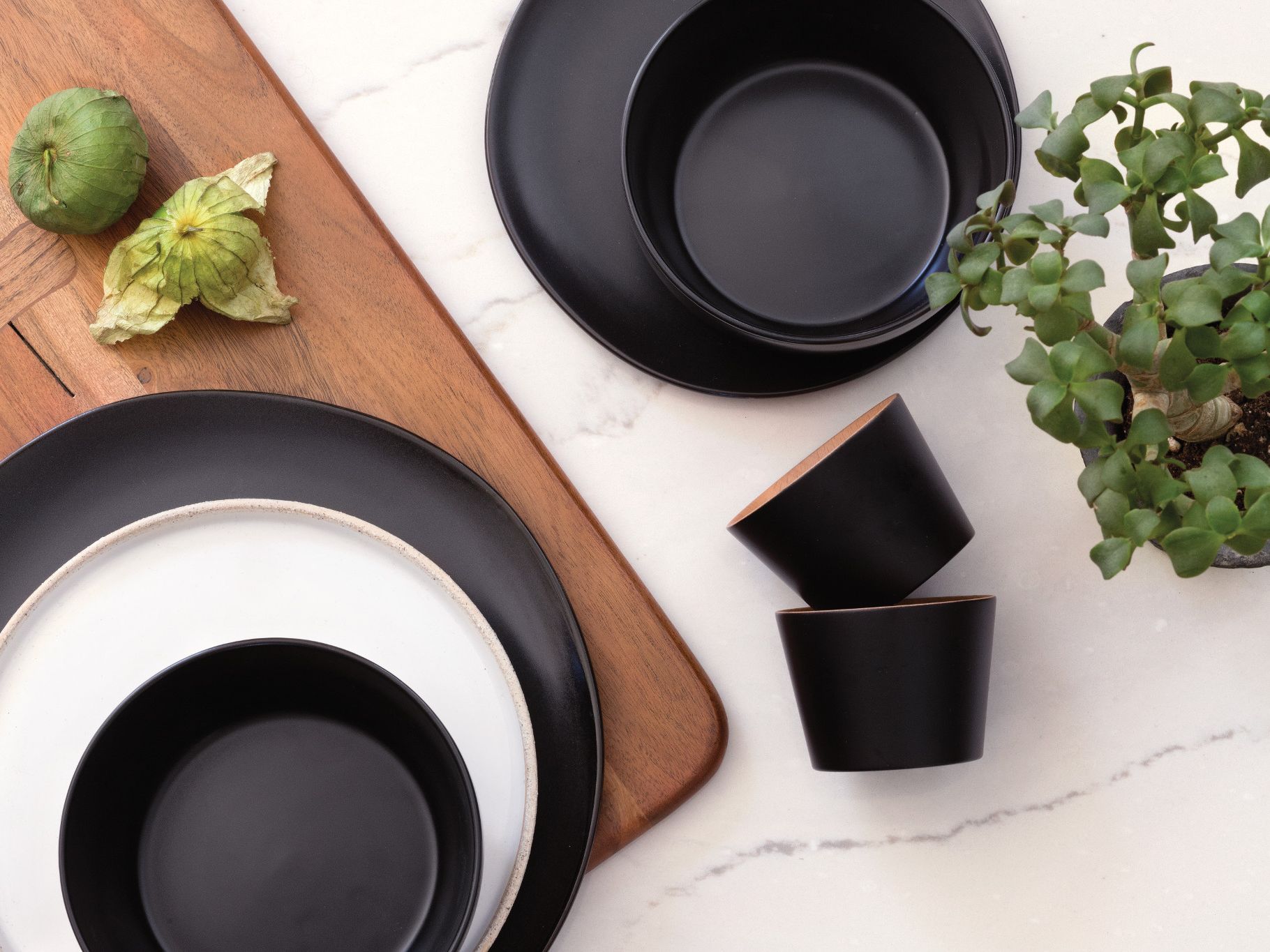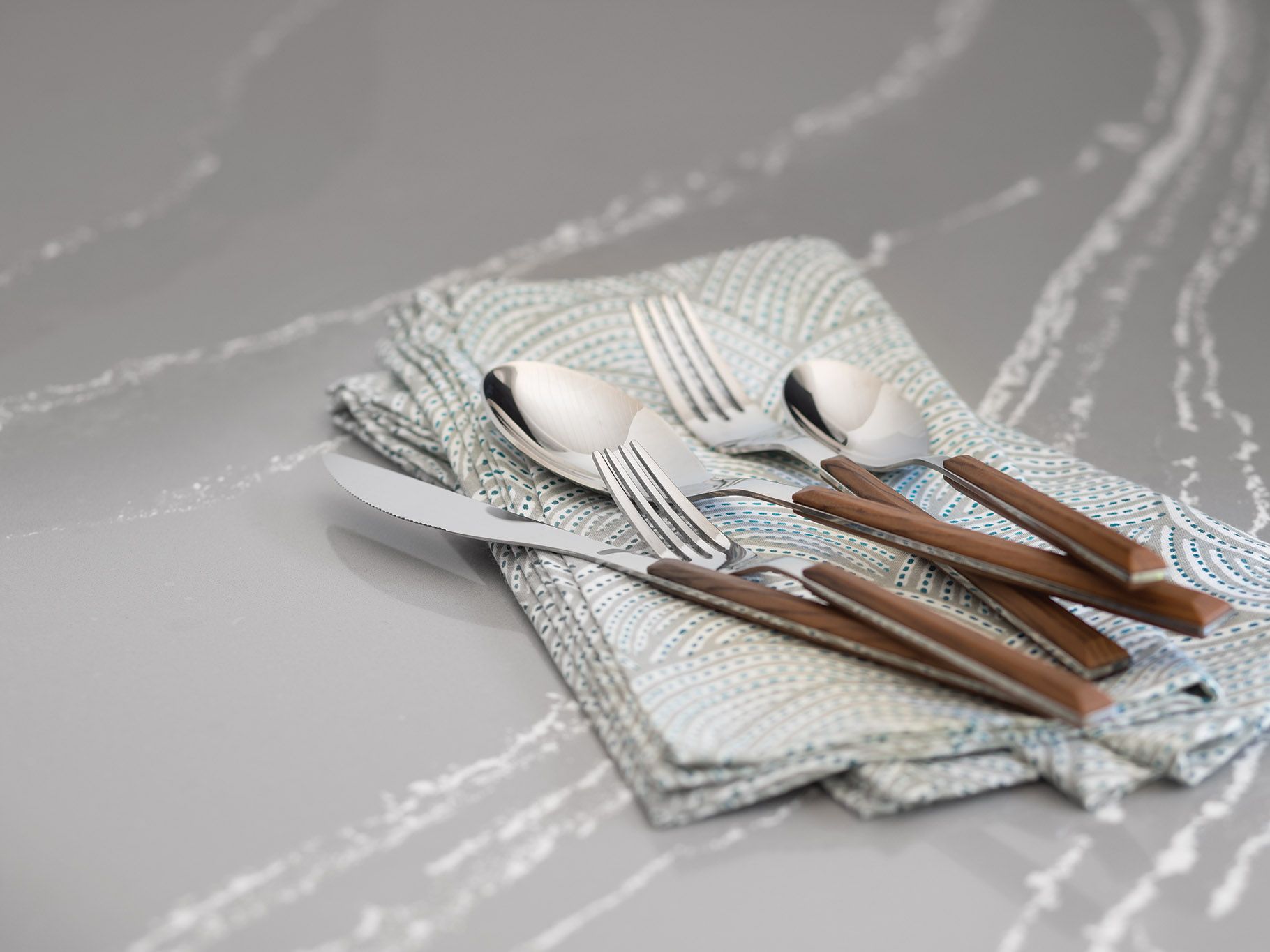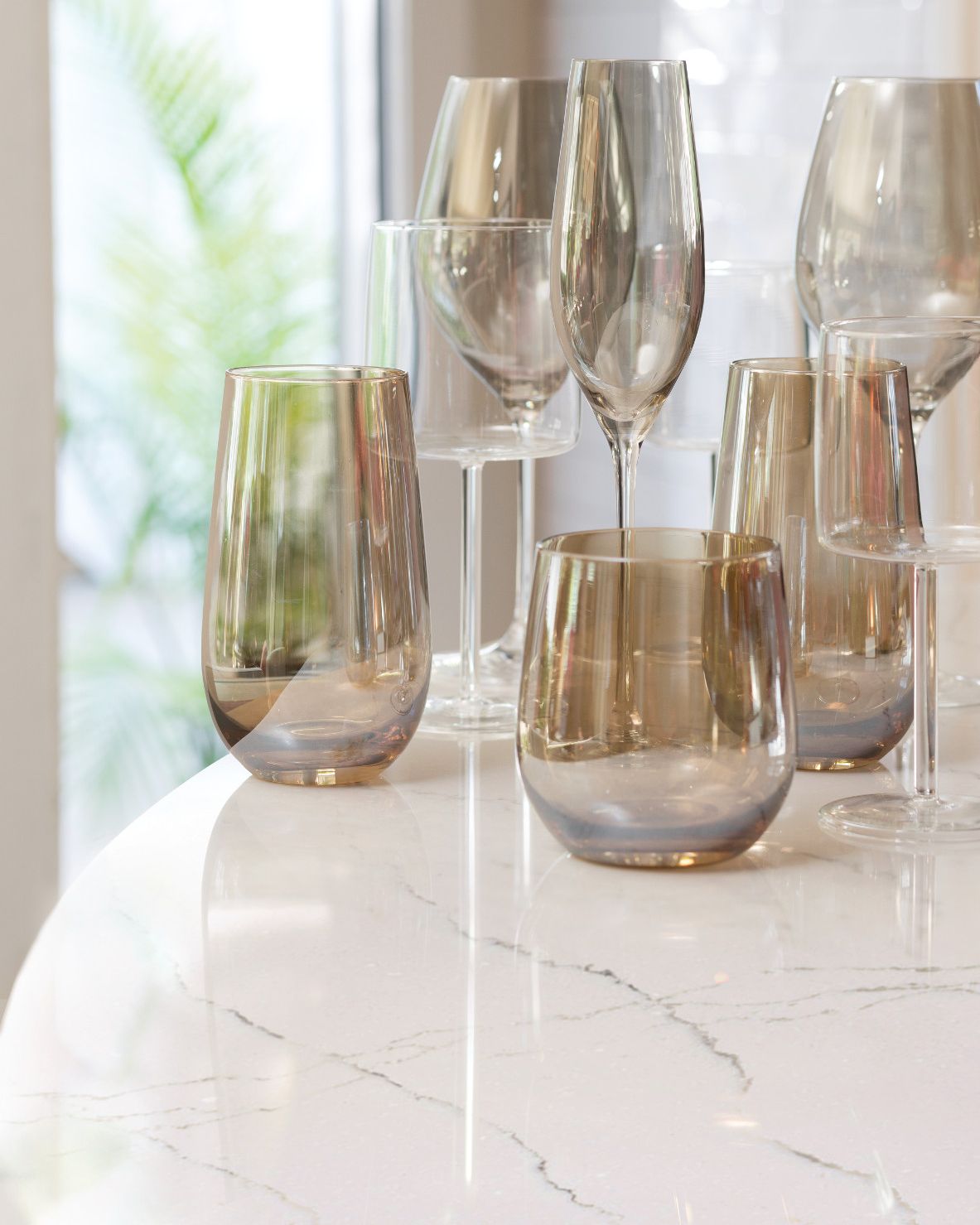 GLOW UP
Swap conventional wineglasses for lustrous glass vessels with a hand-applied smoke finish. Warm brass is a refined choice for a timepiece.
Cambria design shown:
Ella™
Demidovich design
Photo by Steve Henke