High Contrast
A cool, calm, and collected family home is a lesson in palette play
Written by GEORGINA MCWHIRTER
Photography by STEVE HENKE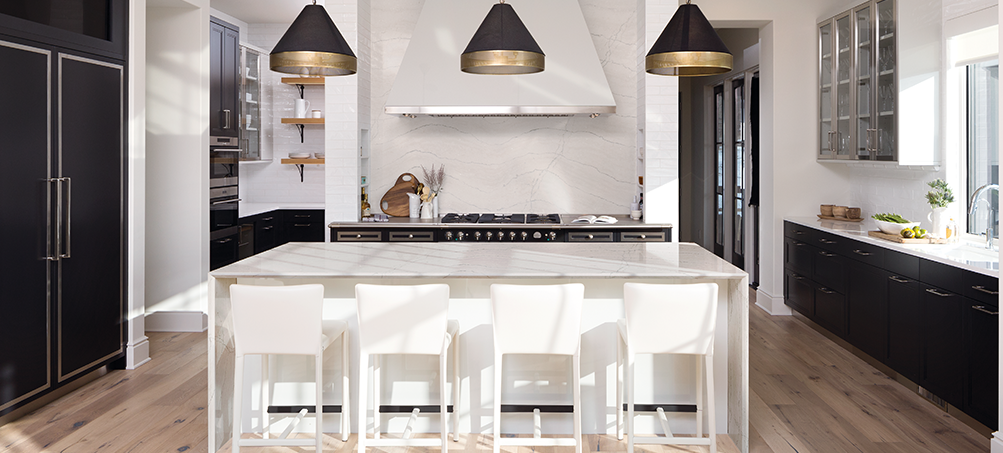 Gray-marbled Cambria ELLA™ on the backsplash and island unify the black and white elements of the high-contrast palette, while a trio of brass-trimmed pendants and a beveled edge on the island adds a touch of glam. Cambria designs shown: ELLA™ and WHITE CLIFF™.
The moment interior designer Iris Dankner claps eyes on this striking home conceived by a builder and his style-savvy wife, she's in love. "What I adore most about this house is the continuity of color," she says. Think of it as classic monochrome…with a high-contrast twist. "It's important to have a common design thread running through a home," she explains. "The black and white here tells a dramatic story."
Indeed. Take the study's barn-style roof, its soaring pitch emphasized by deepest charcoal walls. Or the unexpected black of a bathroom door. Set against a budget-friendly lick of white paint or the minimalist sophistication of Cambria stone countertops, the juxtaposition of light on dark has loads of graphic charge.
To keep the vibe from skewing too stark when using such a bold palette, add transitional furnishings: items neither too traditional nor too modern. "Simplicity is key to this look, and different textures," Dankner says. Think chandeliers with clean lines. White oak floors distressed by hand.
And for a dose of glamour? Go for gold. Milk-white stools in the kitchen are a canny choice as they disappear into the creamy backdrop of the Cambria stone kickboard, allowing the trio of light fixtures above—with their zingy metallic detail—to take center stage. Talk about eye-catching.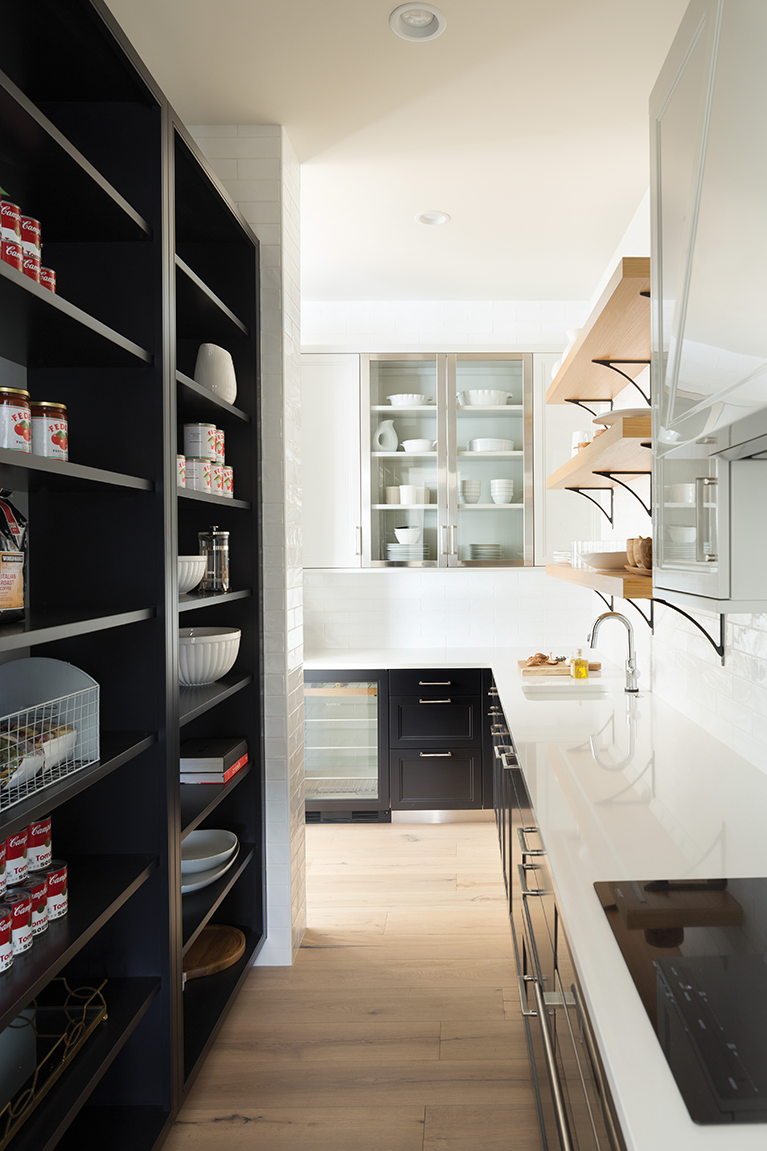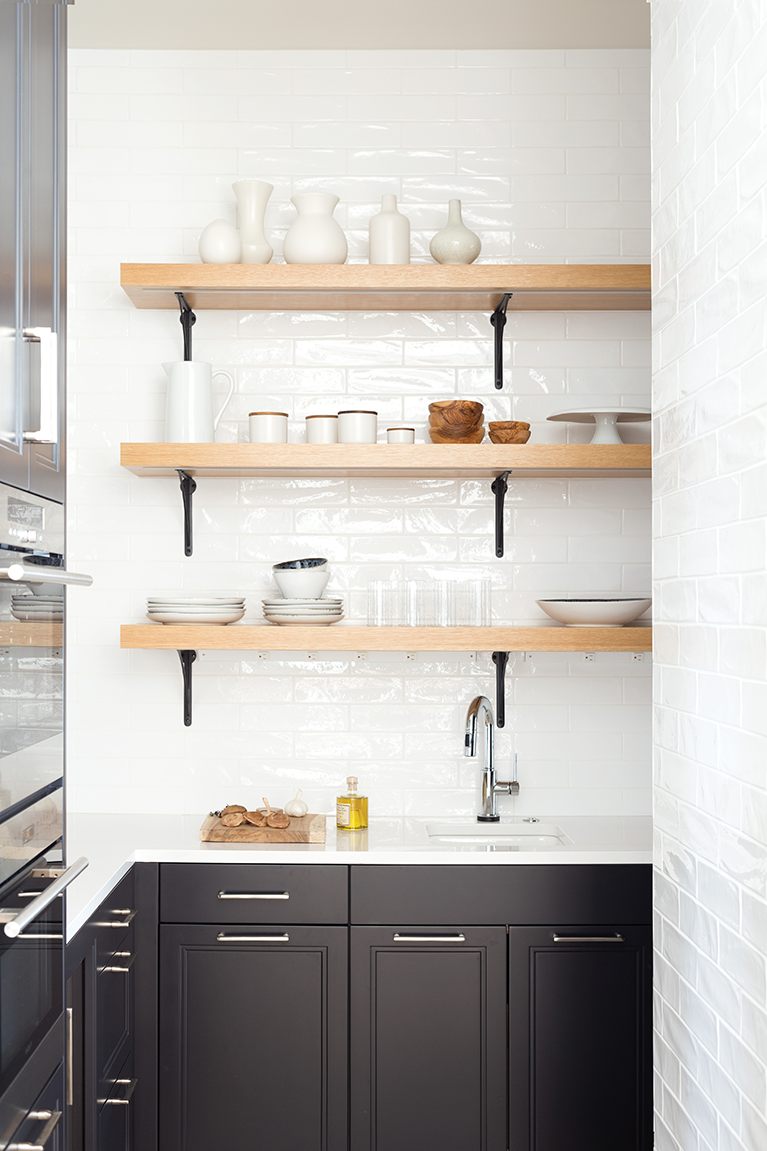 BUTLER'S PANTRY
The walk-through butler's pantry makes accessible but out-of-sight storage a breeze. "If you can attach an annex to a kitchen, do it!" says style expert Dankner, who heads up ID Creations by Iris Dankner. "One can never have enough counter space." Such auxiliary zones are doubly handy when entertaining, as party prep can happen behind the scenes, leaving the kitchen free of clutter.
"What I adore most about this house is the continuity of color. The black and white tells a dramatic story." —Iris Dankner

Paint picks from left: Black Ink 2127-20, Classic Gray OC-23, Simply White OC-117, all from Benjamin Moore & Co.