Hail to the Chef
A smart renovation turns a 1970s architectural gem into an updated, California-cool retreat for celebrity restaurateur Ludo Lefebvre and his family
Written by Thomas Connors
Photography by JULIE SOEFER
For some, house hunting is a strategic operation: Buyers set their sights on a neighborhood and start the search with a long wish list in mind. For others, the procedure is relaxed—more "a guest room would be nice" than "a three-car garage is a must." For Krissy Lefebvre and her husband Ludo (THE AWARD-WINNING CHEF, restaurateur, and TV personality), the process lay somewhere in between. "We wanted to move," Krissy explains, "but didn't know where or what we wanted."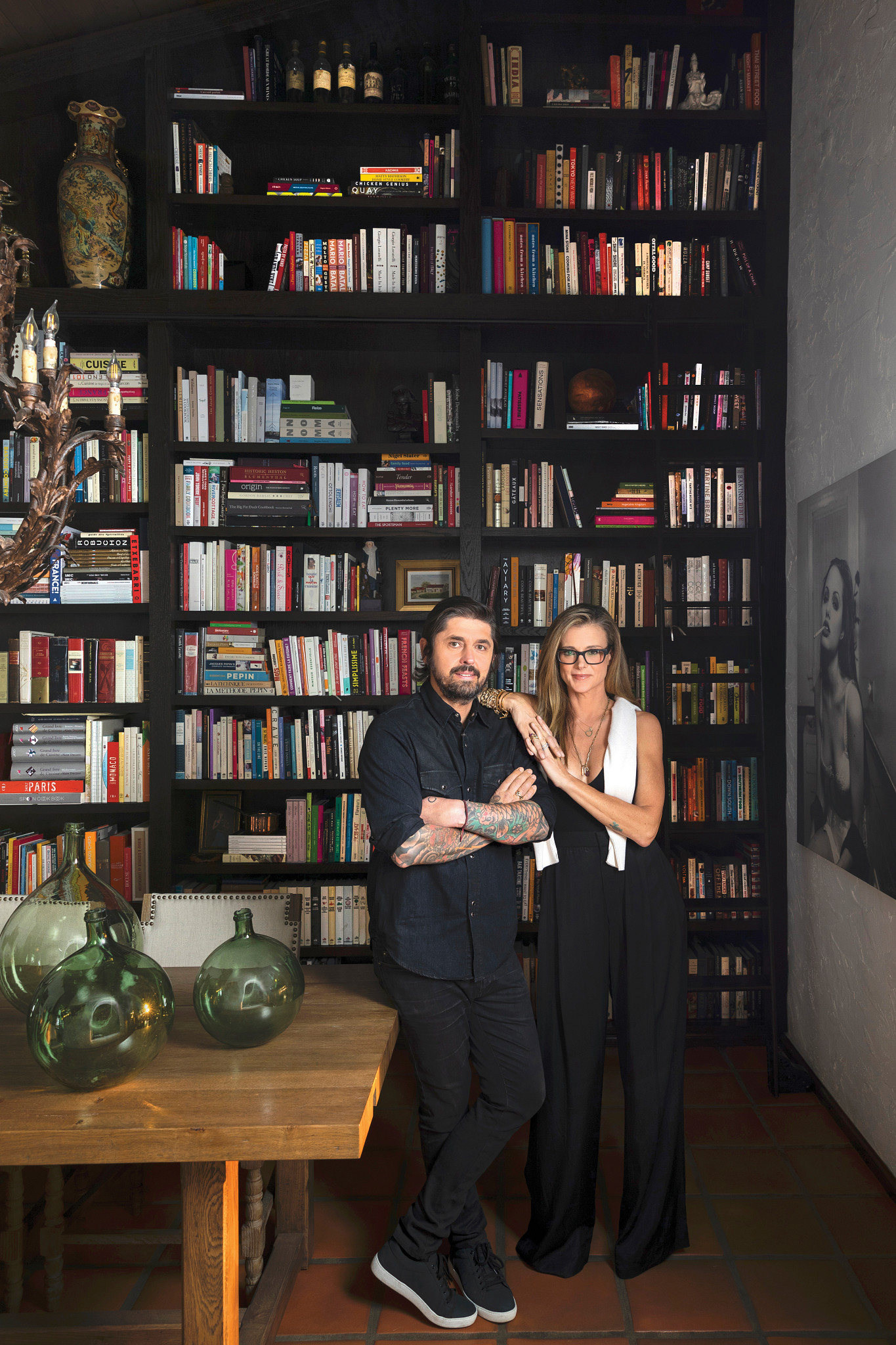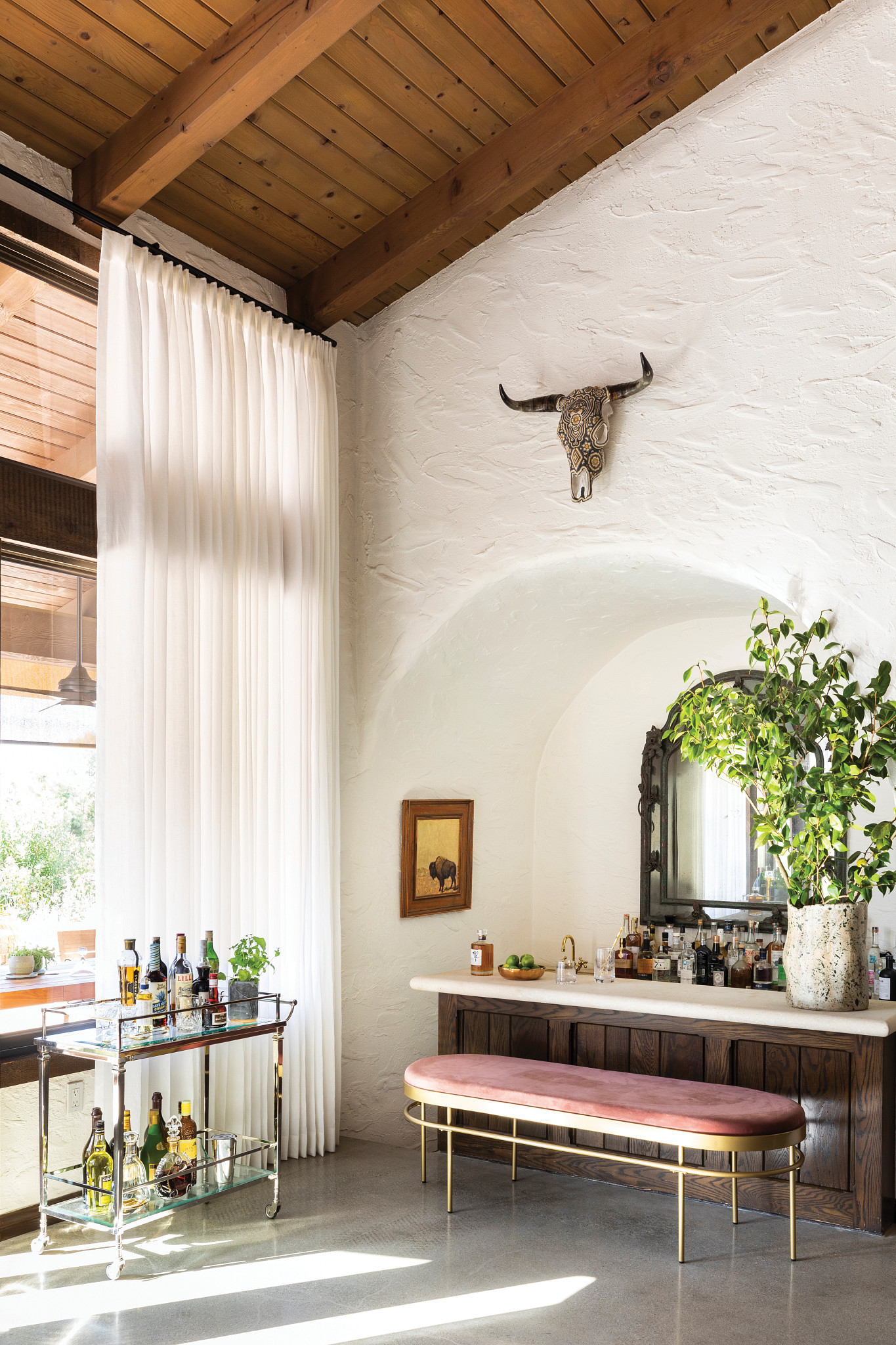 The couple's hunt led them to the hills of Encino, California, where they discovered a '70s-era home designed by architect Johannes van Tilburg, a pioneer in mixed-use urban design and community planning. The house offered a touch of Spanish flavor and a beautiful view of the Santa Monica mountains. "It really felt like we were on vacation as soon as we walked in the front door," Krissy says. "And it's nice to get away from the bustle of Los Angeles and the restaurant industry."
They also appreciated that the layout wasn't entirely open plan. "With our kids getting older, we knew we wanted separate spaces," Krissy explains. "So now we have what we call the 'adult' living room—there's no television—and then we have the family room with the TV and a big U-shaped couch where we can all get comfy."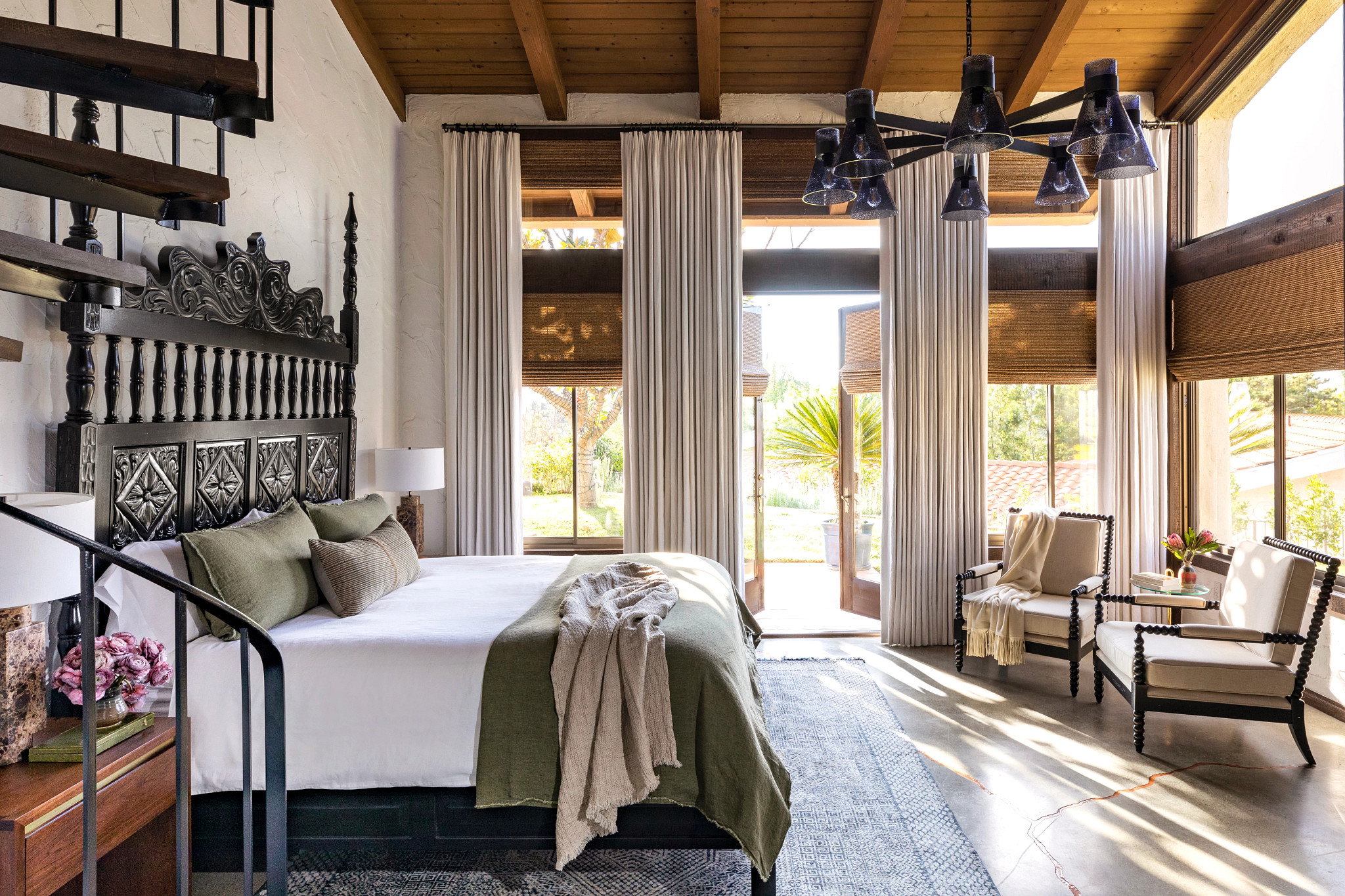 The home's blending of light and dark continues in the primary bedroom and bath, where Cambria's MAMMOTH CAVE™* contrasts with luminous curtains.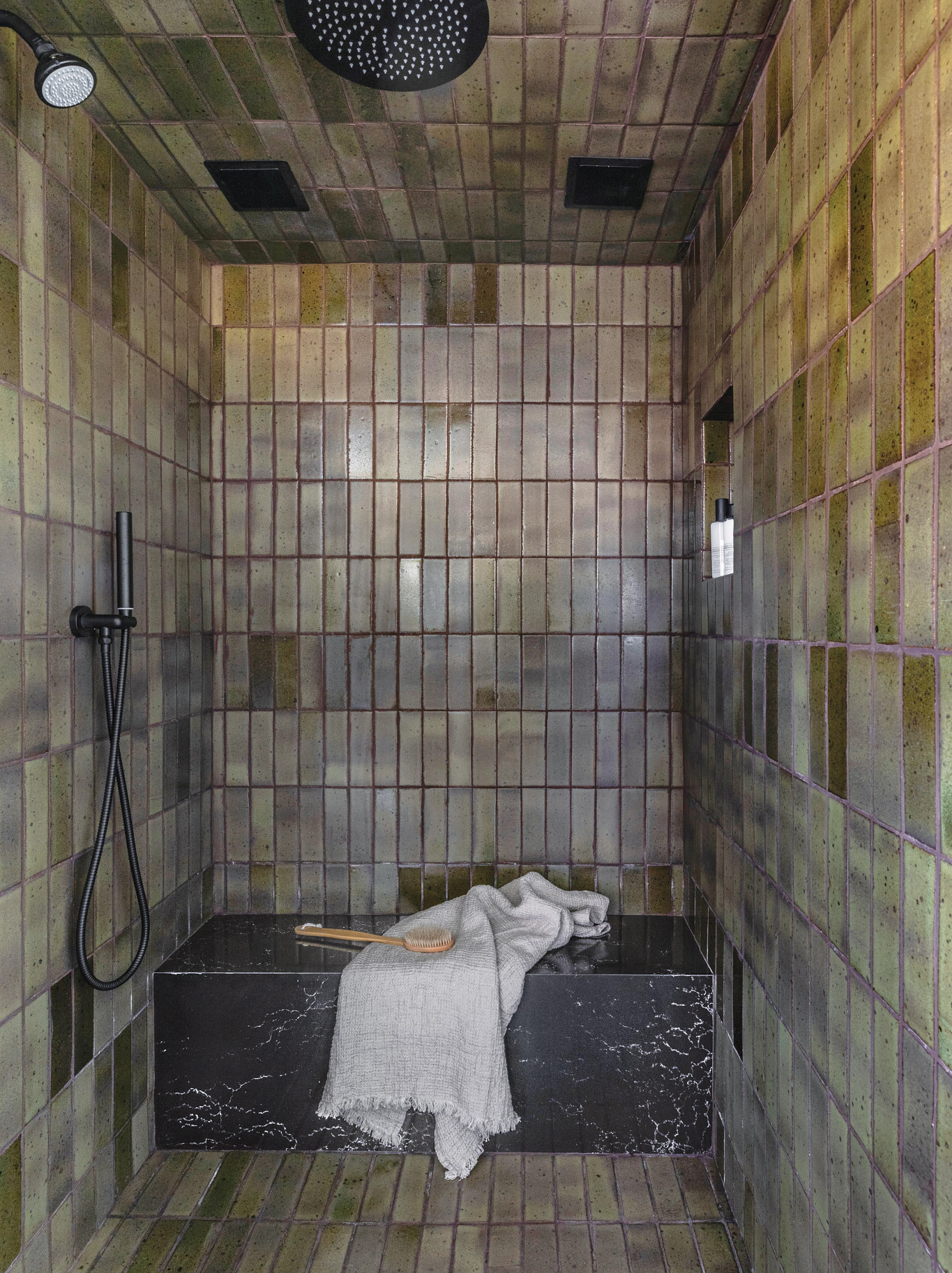 To perfect the home's décor, the couple turned to Houston-based MARIE FLANIGAN INTERIORS. Their team was determined to respect the original character of the home, so they started with a light touch—deploying new finishes to give the interiors a fresh look.
But the designers' work wasn't all cosmetic. They reconfigured the primary bathroom—giving it a dark, sophisticated look by partnering rich, walnut cabinetry and a vanity featuring Cambria's darkly alluring Mammoth Cave. The team also installed a towering custom bookcase in the dining room to accommodate the couple's ample library.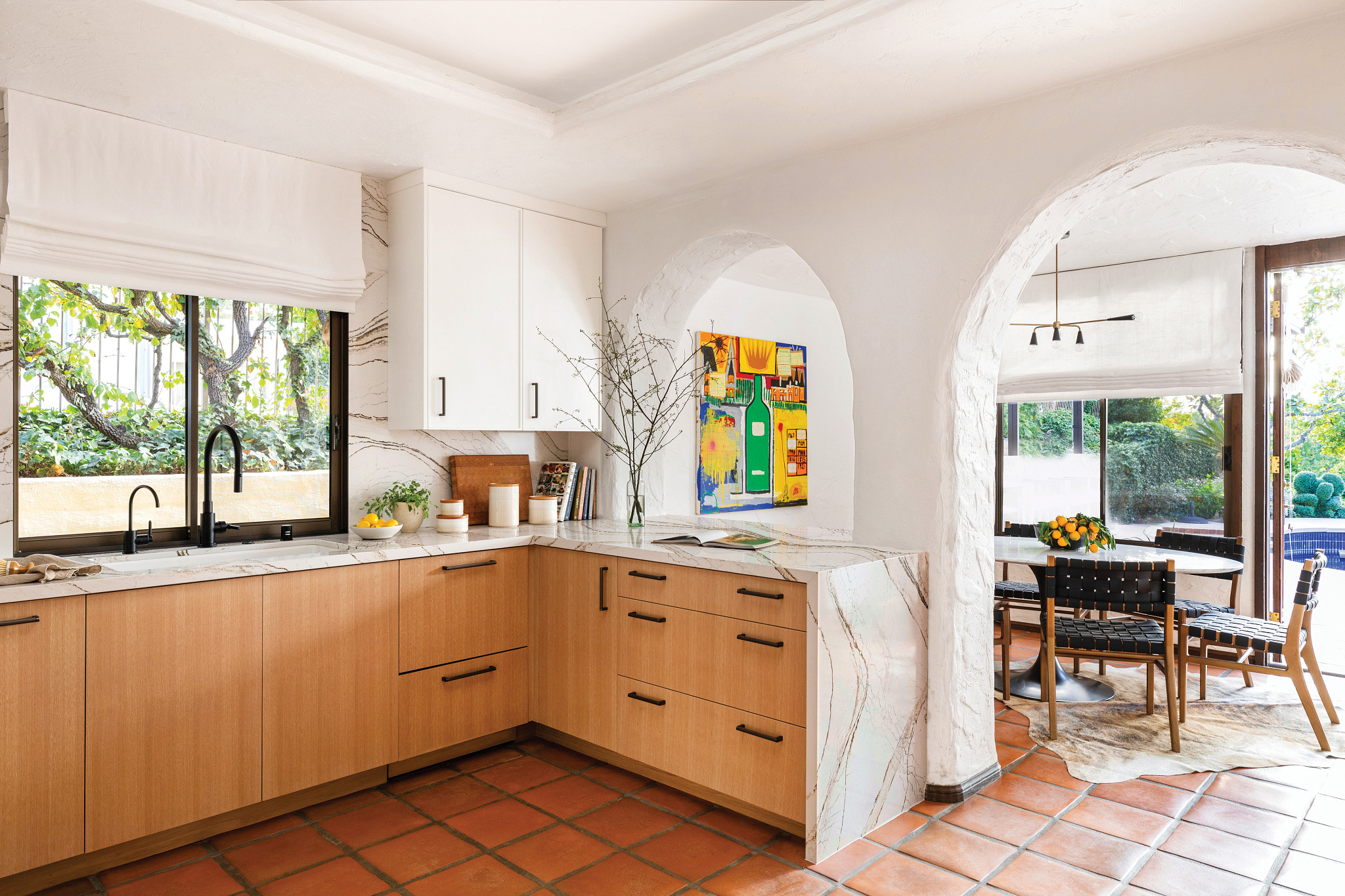 It's not the sprawling kitchen one might expect, but Cambria's CLOVELLY™ helps keep the room feeling bright when Chef Ludo enjoys the opportunity to cook outside the spotlight.
As one might expect in the home of a celebrated chef, special attention went to the kitchen. While relatively compact, the space has been expertly orchestrated to meet the needs of a culinary maestro. Since the area did not accommodate an island, the designers added a peninsula that provides needed additional work space. Plus, all-new, rift-cut oak cabinets offer plenty of storage.
"One of the most important considerations when designing Chef Ludo's kitchen was choosing the appropriate surface for him to work on," says project lead designer Melanie Hamel. Thus, the countertops—as well as the full-height backsplash and stove hood—are crafted from Cambria Clovelly. Its light, creamy color is warm yet crisp—with light veining dancing across it, adding visual interest. "Using Cambria means that the countertops, hood, and backsplash will have the durability necessary for a family that spends so much time making food and memories in the kitchen," adds Hamel.
From the moment he began cooking in this kitchen, something about the way the space is hidden away from the rest of the house felt right to Chef Ludo. "I'm in big restaurant kitchens all the time," he says, "so when I am cooking at home, I want a separate space. I don't want to feel like I've got an audience." And though he appreciates the enhanced counter space, the new appliances, and the deeper sink, it seems like the most important perk of all is how the kitchen allows Ludo to feel—even if only briefly—like a private chef.
*Gensler Product Design Consultant