Farm Fresh
The right details will help create your perfect room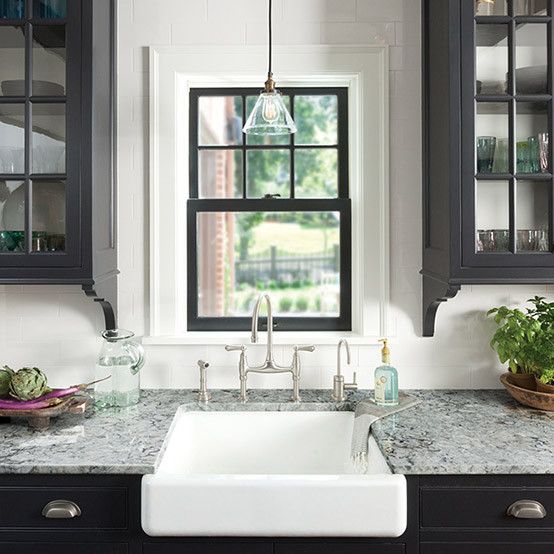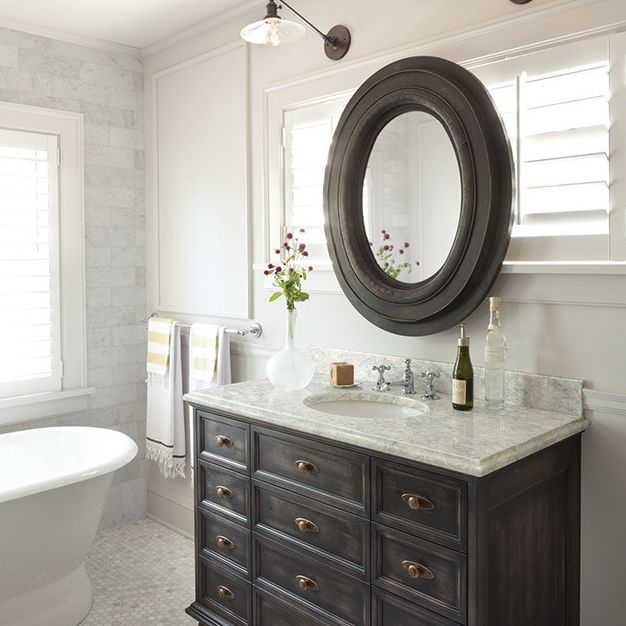 SINK
Choose an apron-front or "farmhouse" sink, but stick with streamlined single-bowl styles in a simple white enamel finish. Or, for a more contemporary twist, pick one in gleaming stainless steel. Pair with a professional-style faucet.
CABINETS
Forgo ornate door styles for simpler fare: Shaker styling is ideal. Painted finishes work well, or incorporate some mid-tone distressed wood. Keep the look light using open shelves instead of upper cabinets.
MATERIALS
Choose a mix of timeless natural materials like distressed wood flooring and furnishings, Cambria countertops, and mixed metal accents. Try to balance light and dark, to create contemporary contrast.
ACCENTS
Don't be afraid to mix old and new, rustic and industrial, sleek and detailed. Keep the overall palette neutral, but bring in pops of highly concentrated color to add energy and personality, otherwise the look can be dull.
---
"WHEN YOU HAVE PLENTY OF NATURAL LIGHT, YOU DON'T HAVE TO BE AFRAID OF DARK FINISHES. THEY'LL ADD SOPHISTICATION."
—BILLY BESON, BILLY CO., MINNEAPOLIS, MN
---
A dramatic departure from the black-and-white simplicity of the adjacent spaces, the rich blue runner makes the entrance a showplace. The combination of simple white-painted window trim and dramatic dark mullions creates unexpected contrast. Subtle details like curving corbels beneath the cabinets reference farmhouse style, without feeling too cute. Varied tile shapes on the floor and ceiling give an all-white room extra depth. Directional sconces in a warm finish add functional interest. Add personality by transforming a chest into a vanity. Topped with Cambria it becomes instant modern.