A Tale of Two Kitchens: One Color, Two Ways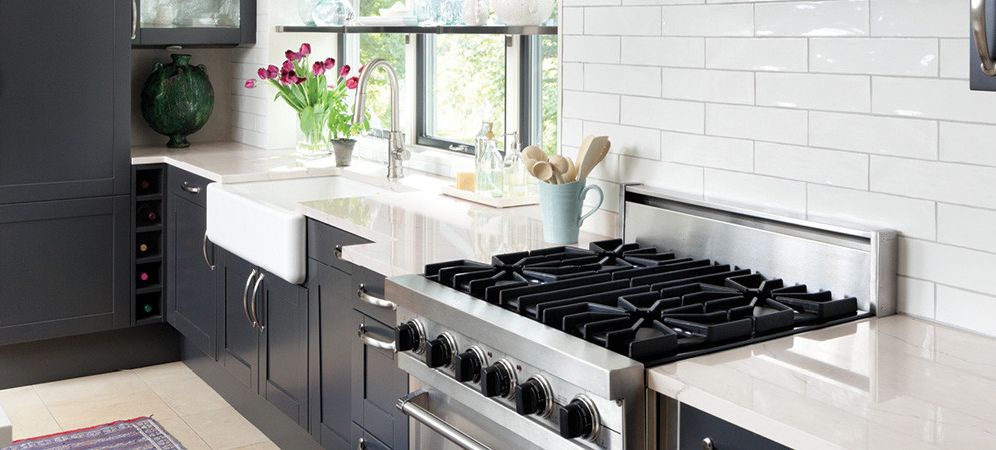 Situated on either side of the mighty Mississippi River, Minneapolis and St. Paul are affectionately known as the Twin Cities—hence the Minnesota Twins baseball team, Twin Town records, and other twin-inspired products and companies. And, even though a river divides the two cities, there's a crosscurrent of creativity between the two that's helped shape the Twin Cities' national reputation for great design.
On the St. Paul side, Kate Arends, creative consultant and founder of blog Wit & Delight, lives in an older home with her husband Joe Peters and their dog Winnie Bear. Across town in Edina, adjacent to Minneapolis, photographers Steve and Margo Henke, owners of Henke Studio, live in an older home with a black standard poodle named Peanut.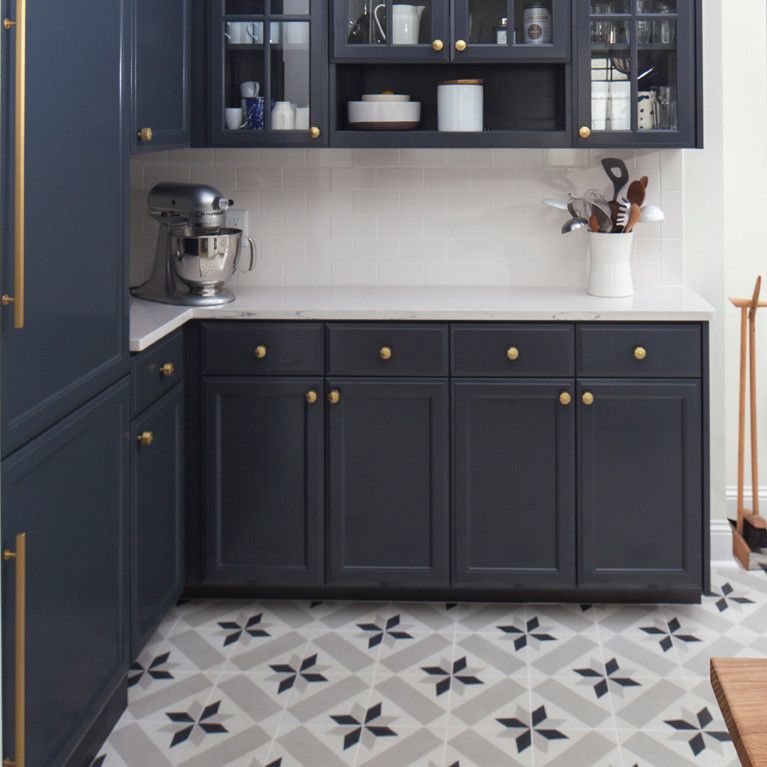 Unbeknownst to each other, both couples decided to renovate their kitchens with Cambria and a palette of black and white. "We love the look of marble but not the upkeep, so Cambria is perfect for us," says Margo. "Our kitchen serves as a studio for all of Cambria Style's gorgeous food features, so a hard-working surface for food prep is a must." For Arends, who also uses her kitchen as a backdrop for her work, Cambria is "hardworking enough to handle all the spills and chaos that go into food preparation, but still works within the design aesthetic I wanted."
For their cabinets, Arends and Peters chose Behr Blackout "with just enough gray in it to feel warm," while the Henkes selected Blackjack from Benjamin Moore. "Somewhere between black and charcoal, Blackjack catches the light and it's just right," says Steve. In both kitchens, the homeowners replaced several cabinet doors with glass to catch the light and showcase artful vignettes of china and glassware.
While neither kitchen is overly large, both spaces have a smart, streamlined look. Using Cambria ELLA™ on the countertops, white subway tile, and a white farmhouse sink to contrast with the sleek black cabinets, both kitchens deliver a bold graphic punch.