"SIZZLE"
CULINARY KITCHEN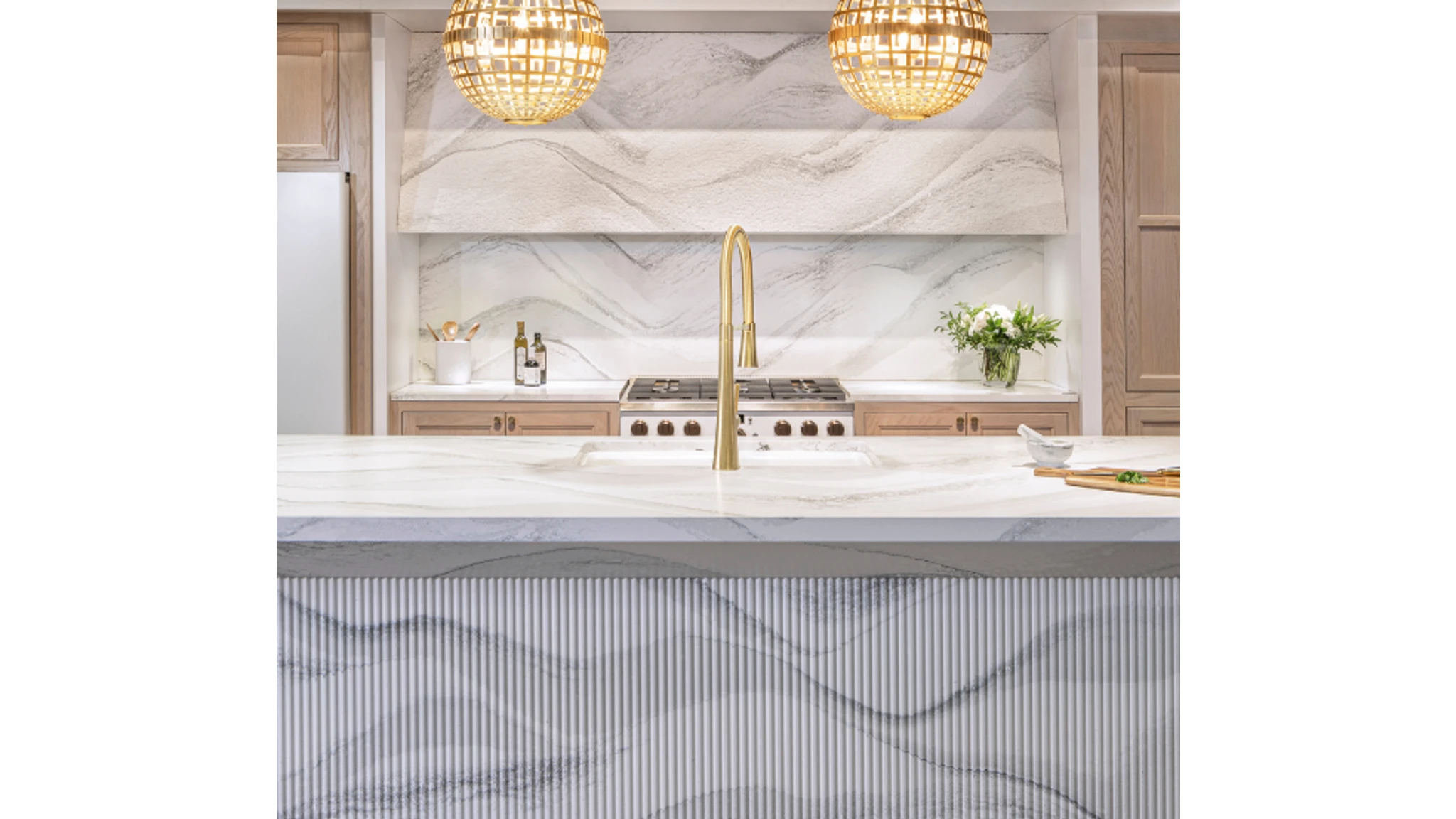 Where FOODIES UNITE
With a plethora of layers, textures, and luxe finishes, this stunning space invites visitors to envision the kitchen as an at-home haven, offering an ambiance and experience that rivals even the poshest eateries.
Cambria Design Featured
The crown jewel of this elegant space is Harlow™—a new design previewed exclusively at KBIS 2023. Now available for pre-order. Shipping begins March 29.
RETURN TO CAMBRIA'S KBIS EXPERIENCE
Hop back to our main KBIS page to start your virtual booth exploration all over again.
VISIT CAMBRIA'S MAIN KBIS PAGE