VERN YIP
VERN YIP DESIGNS
Interior designer and TV host who draws inspiration from travel, food, and art.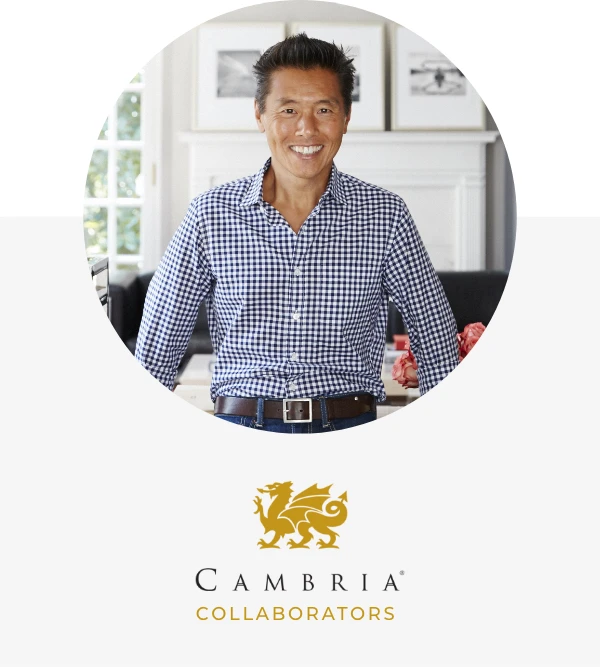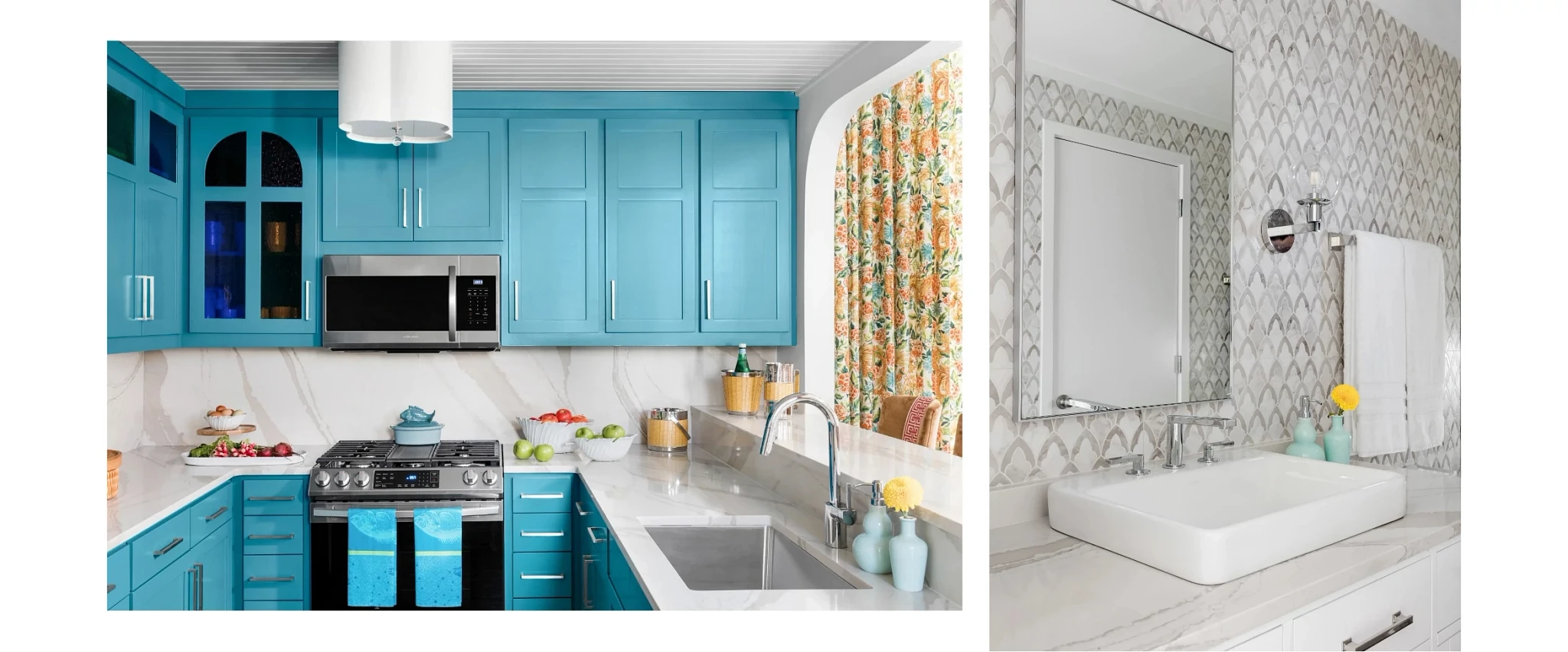 When designing his vacation home in Florida, Vern designed with family in mind. The Cambria BRITTANICCA™ quartz countertops in the kitchen can handle "salsa, ketchup, or a red wine spill."
Vern also took Cambria's BRITTANICCA™ design into the bathroom knowing that it "doesn't ever require sealing, reconditioning, or polishing."
In 2021, the renowned designer Vern Yip spearheaded a refresh of the GRAND HOTEL on Mackinac Island. Vern selected American-made products where possible, such as Cambria's IVYBRIDGE™ design in the retail corridor.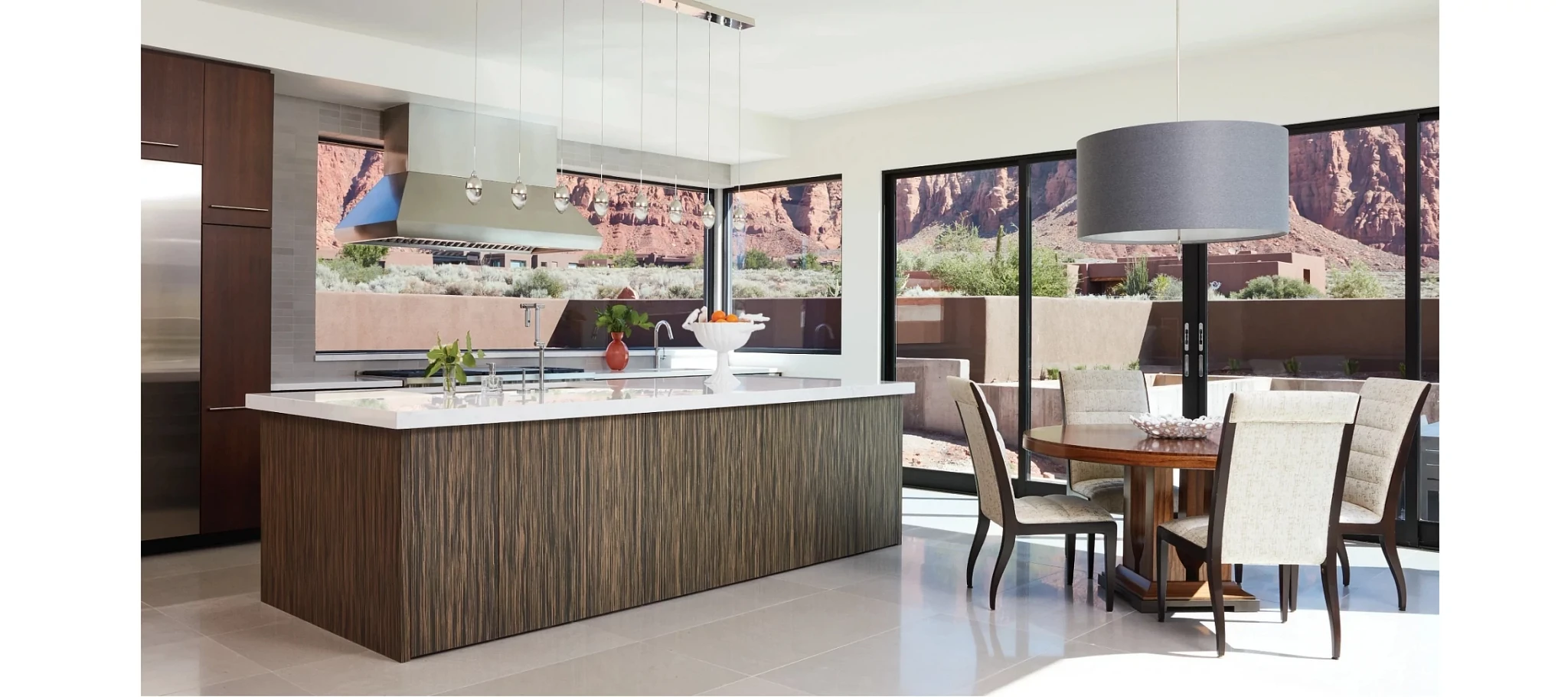 White Cambria TORQUAY™ countertops reflect the abundance of natural light streaming in through oversize windows overlooking the stunning Utah landscape, ensuring the modern design feels both warm and inviting.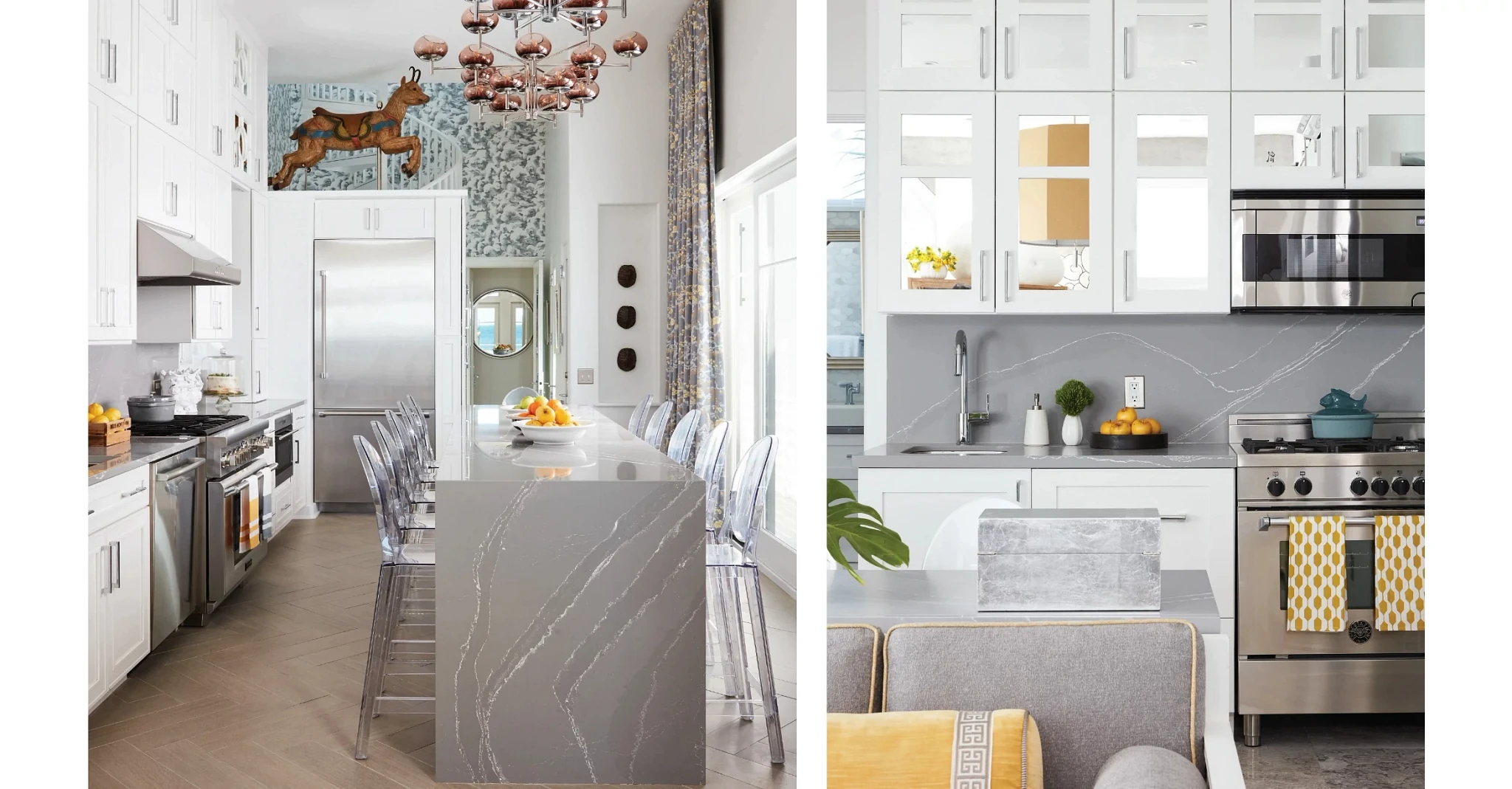 Vern chose Cambria's QUEEN ANNE™ for the massive island and casual kitchen dining area in another vacation home in Rosemary Beach, Florida.