JACLYN JOHNSON
CREATE & CULTIVATE
Entrepreneur and female founder with a passion for celebrating and entertaining in style.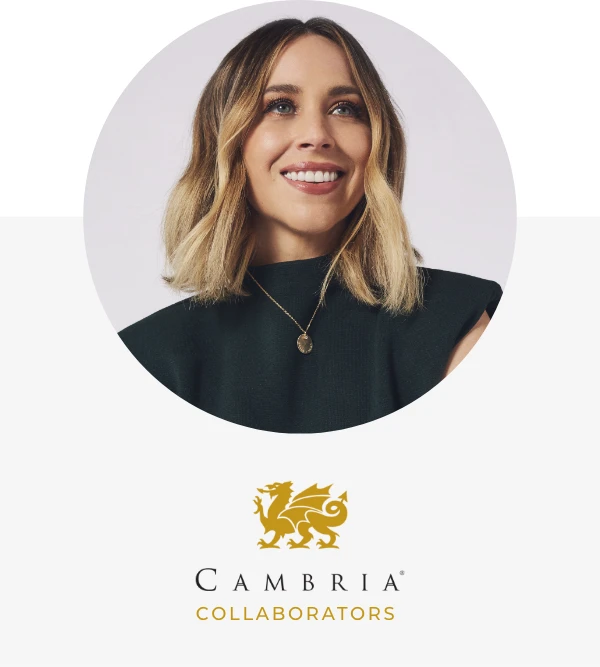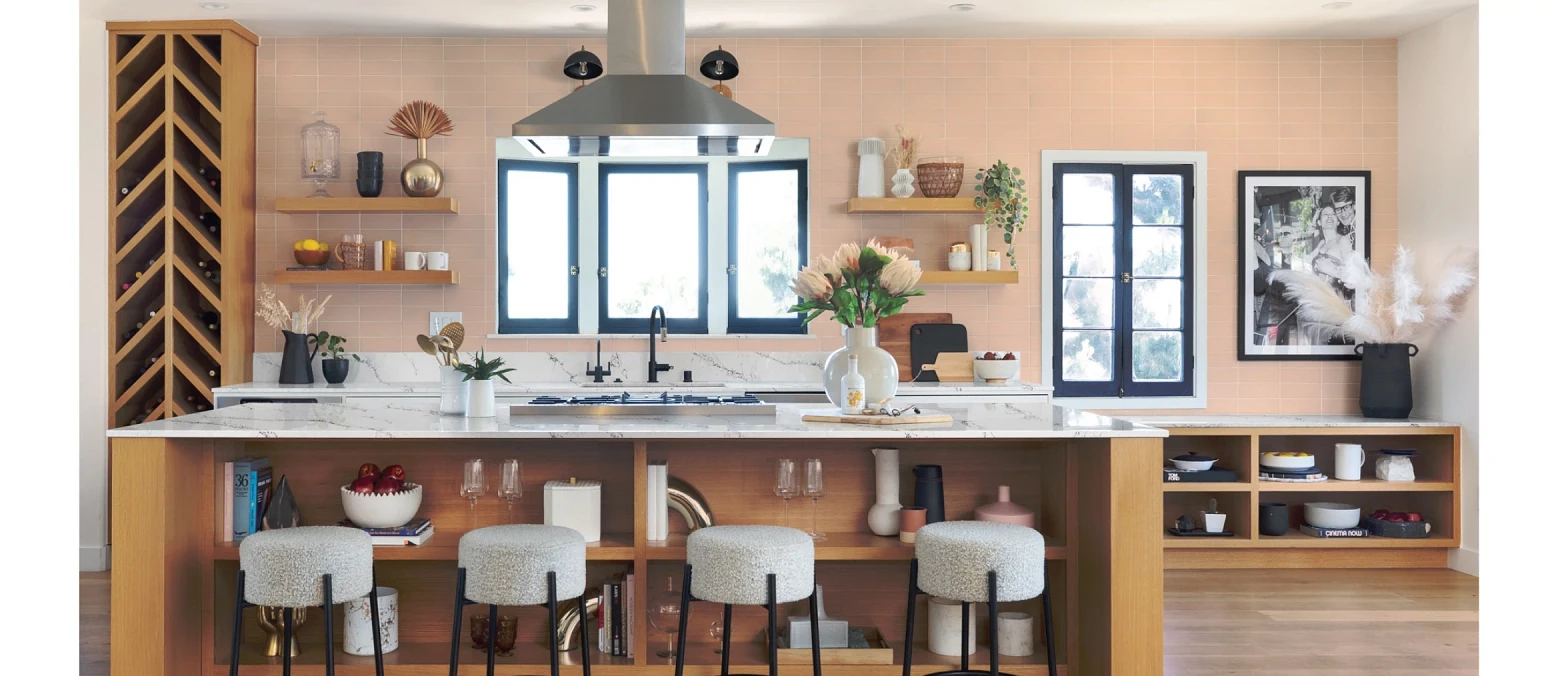 When designing her SILVER LAKE RESIDENCE, Jaclyn, an avid baker, required incredibly durable and food-safe countertops. "We really did our research and discovered that there is no safer countertop for food prep than Cambria. It's nonporous and doesn't absorb food and liquids like our marble counters did."
CAMBRIA DESIGN: HAWKSMOORE™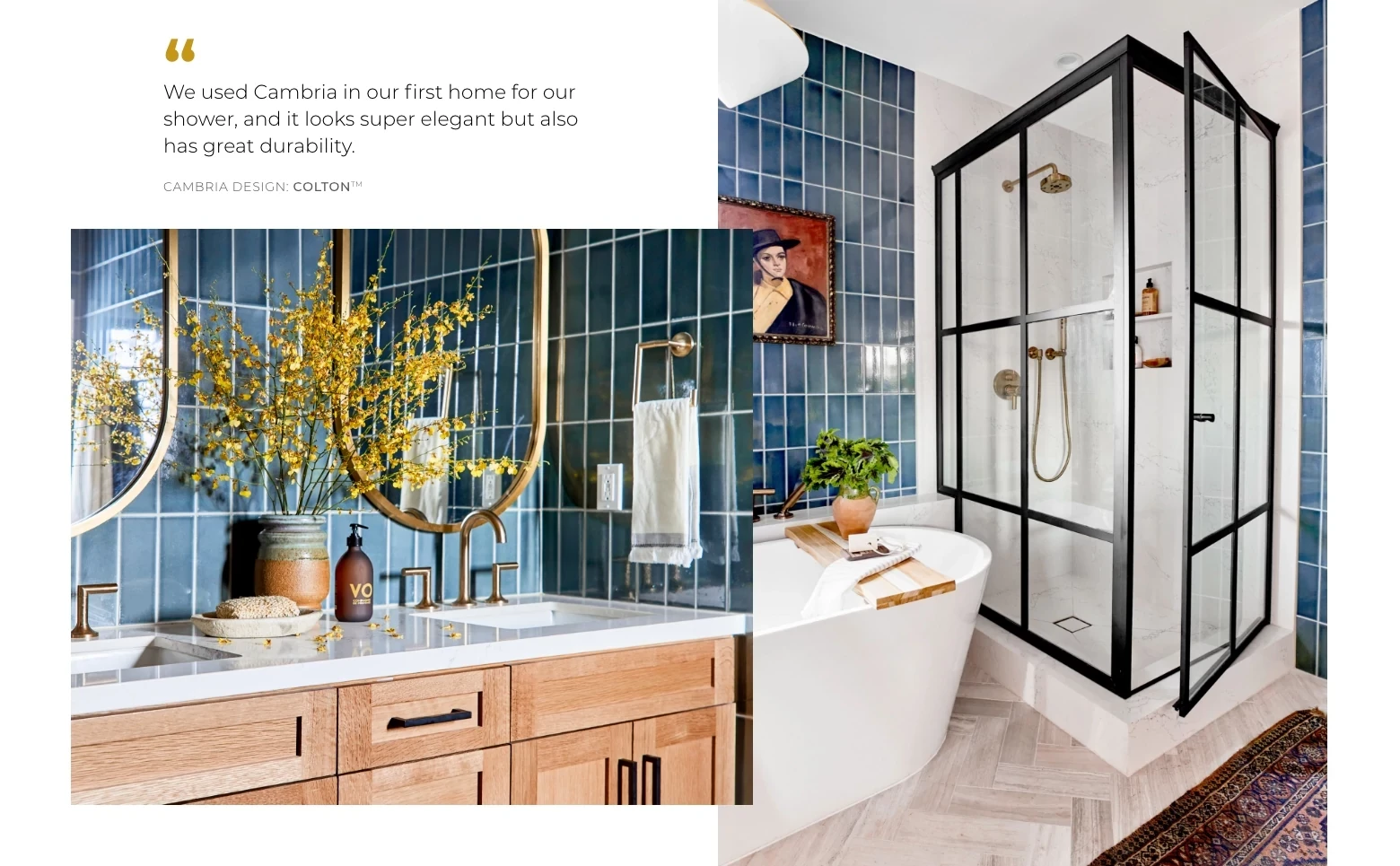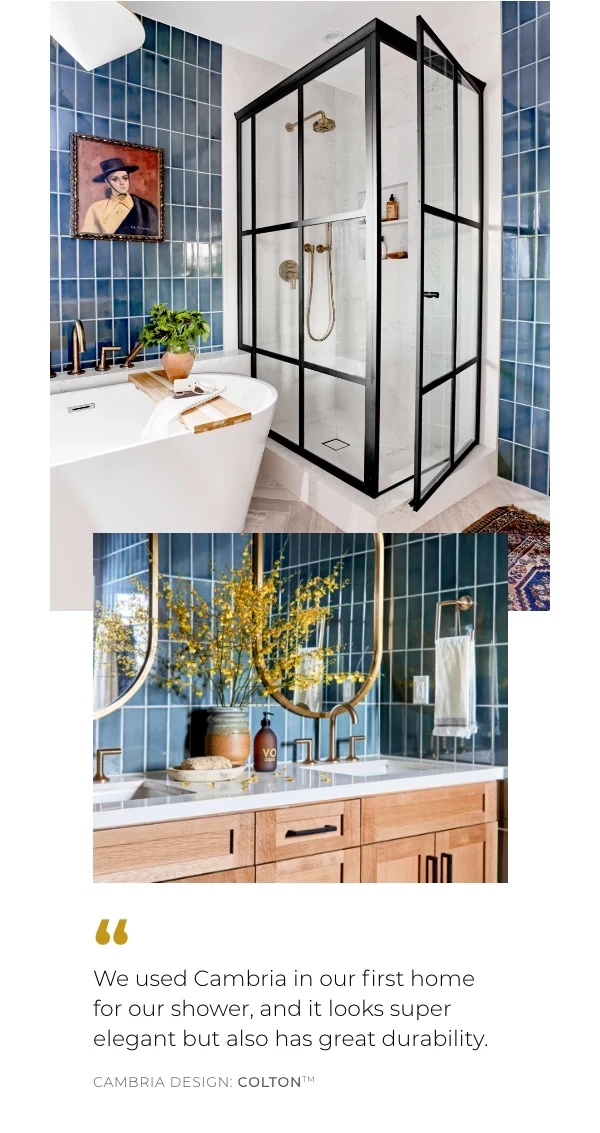 The warm, creamy tones of COLTON™ pop against stacked, deep-blue tiles in this vibrant yet soothing bathroom.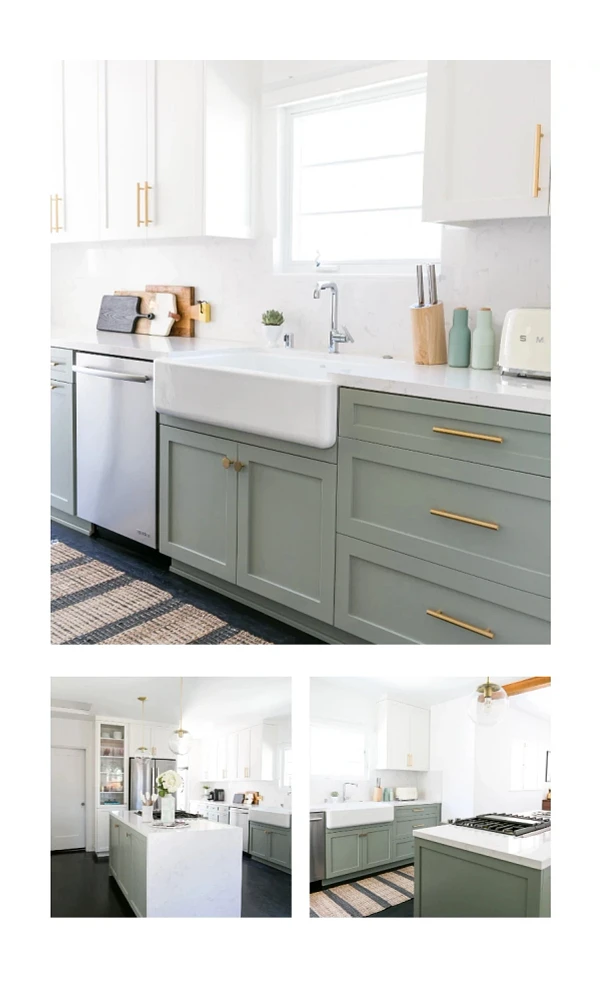 In this 1924 Spanish-style bungalow renovation, Jaclyn chose TORQUAY™ countertops to create a Cali-chic kitchen that fit her LA aesthetic.