Sustainability is second nature
For Cambria, protecting the environment is second nature. Cambria uses best practices in raw mineral procurement, manufacturing, and finishing processes to create natural quartz surfaces that make a big impact, just not on the environment. Cambria maximizes efficiency without sacrificing quality to protect both the environment and its workers.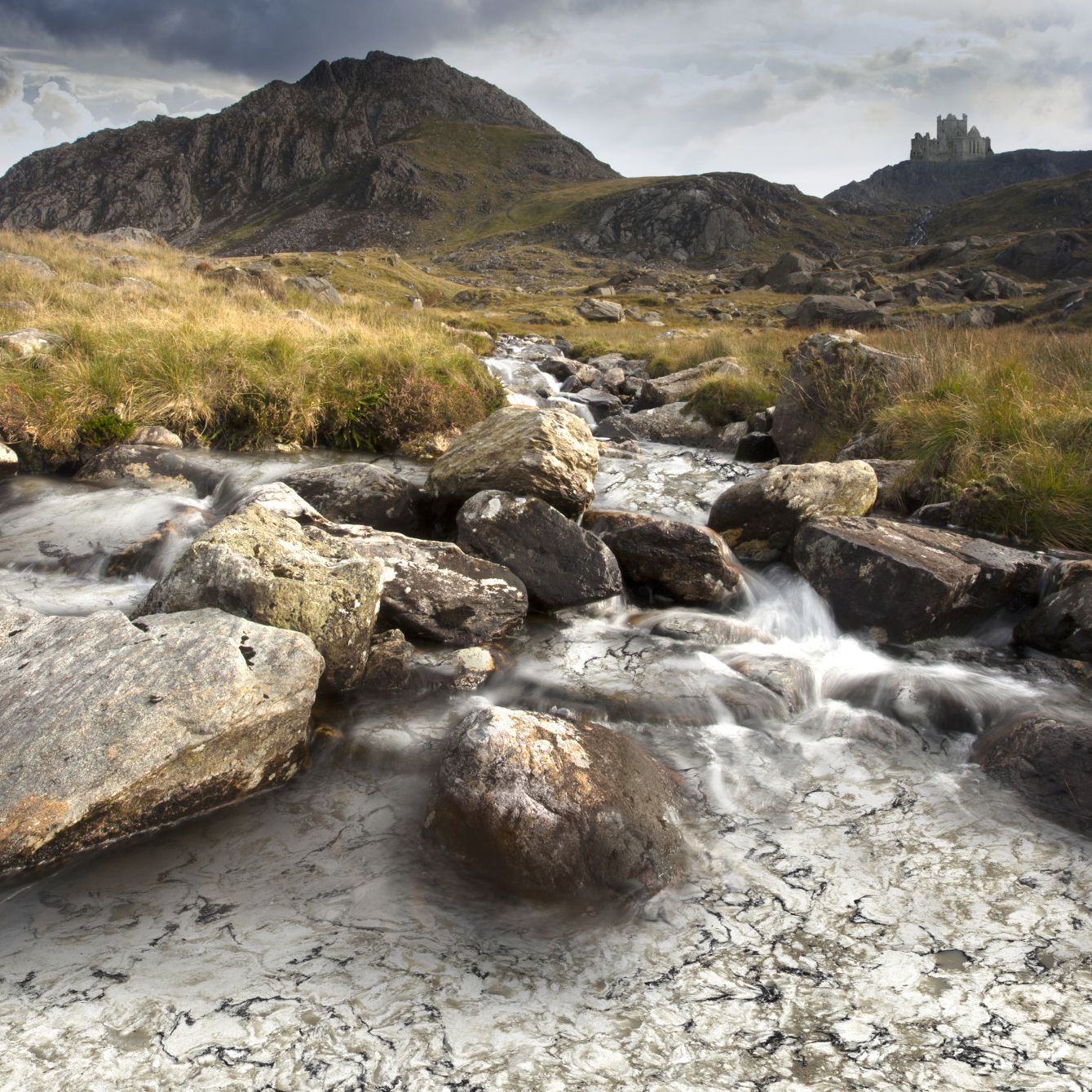 ENVIRONMENTAL RESPONSIBILITY
Cambria recycles all metal tooling, as well as 100% of the water used in polishing. Additionally, our acquired quartz mine runs on full hydroelectric power and allows us to leave a smaller, greener footprint.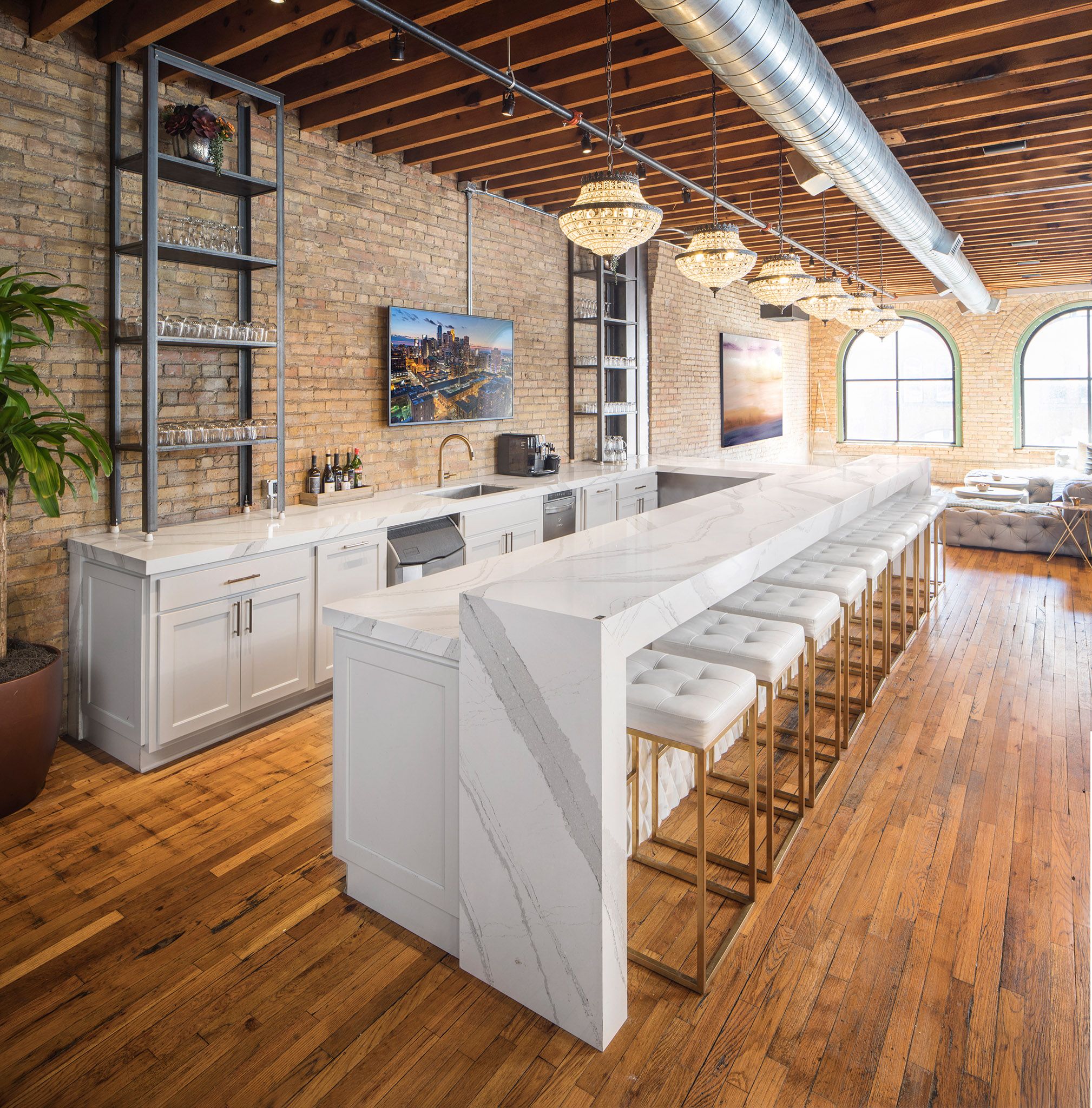 TRANSPARENCY
Cambria uses a Declare® label, which discloses a variety of details about our product. We are also listed as Health Product Declaration (HPD) v2.1 in the Public Repository.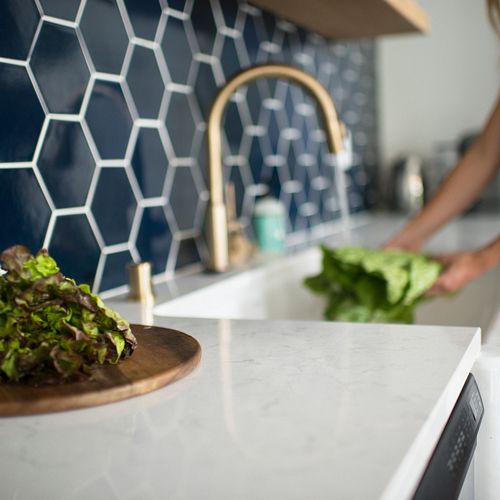 A HEALTHY SPACE
Cambria is NSF 51 certified safe for use in food zones where food contact is intended or expected. Cambria is nonporous and nonabsorbent so it won't draw in moisture from raw or leftover food, which can harbor harmful bacteria.
Credentials and certifications
From the handpicked grains at the mine to the stunning countertop in your space, discover all the care, craftsmanship, and quality that goes into making and installing the world's most elegant and innovative natural quartz surfaces.