Outstanding Customer Service
We not only offer the world's finest natural quartz surfaces, we back everything we make with the industry's best customer service. With just one phone call, you get expert, personable service from our Customer Care representatives in Minnesota. Whatever you need, our goal is total satisfaction.
Call  1-866-CAMBRIA (1-866-226-2742).
Back to Work
Cambria applauds our business partners who are getting back to work safely, keeping projects on track, and continuing to inspire and delight their customers. Here's to keeping on, America.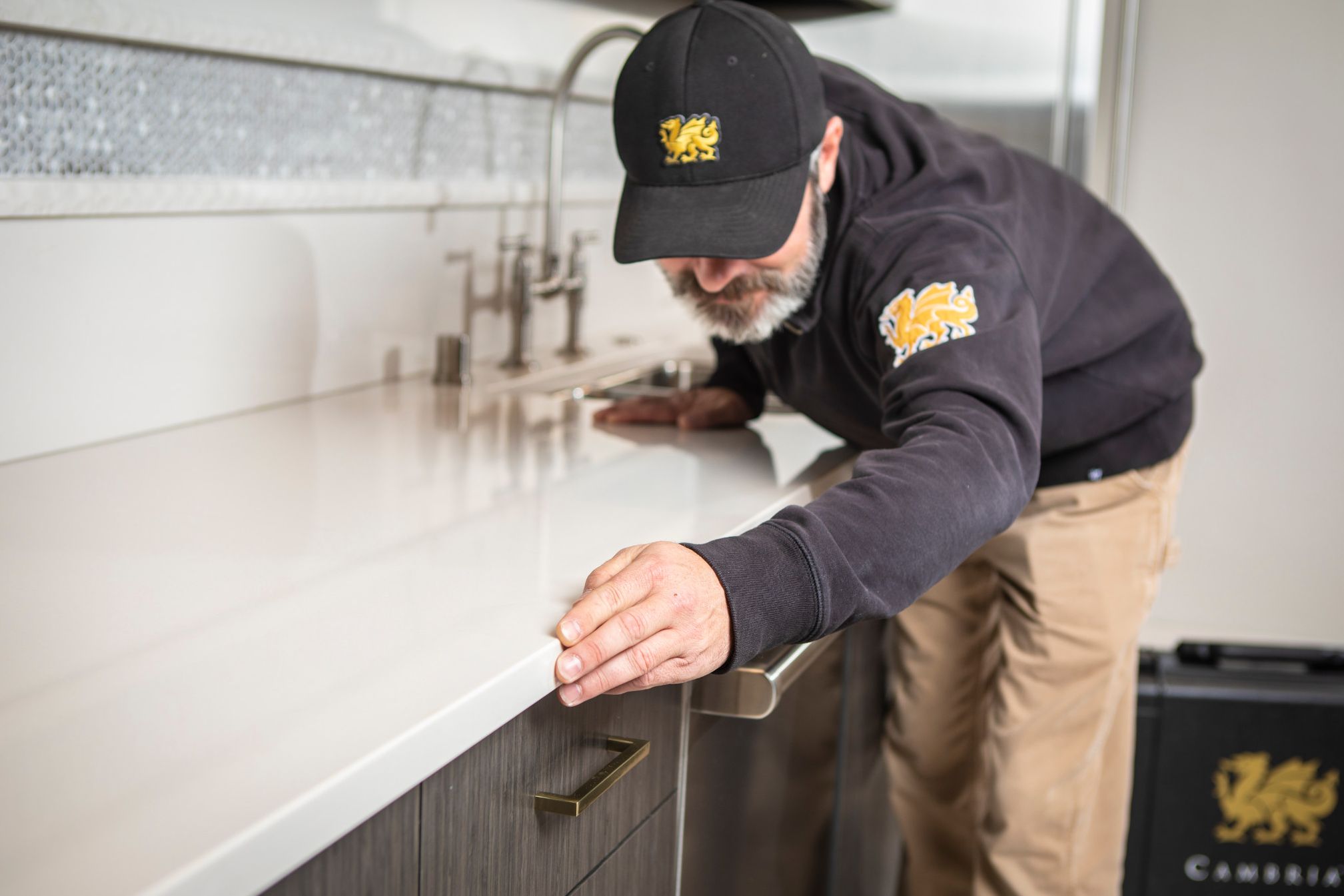 Service continues beyond the sale
Our highly trained experts can address any finishing needs you may encounter. Should you require further assistance, we have a team of people who can visit on-site to remedy the situation no matter when the surfaces were installed. It's just one more way Cambria ensures total satisfaction so you can rest easy knowing we'll take care of you—and your surfaces—after the sale.
Exclusive training and resources for pros
We are happy to share the knowledge we have and we welcome the opportunity to learn from others. The Academy at Cambria™ will help our partners grow their business and success with support from our local sales team, marketing tools, and highly skilled product technicians. We also offer a wide variety of resources that are readily available.