Portrush™ Quartz by Cambria

Portrush features an elegant creamy white base crisscrossed with bold navy, gray, and black veins accompanied by finespun filaments and gleaming gold flakes. With a fashion-forward color combination, Portrush adds just the right amount of captivating depth and dimension without overwhelming the space. It's the perfect blend of color and clean white.
Bold and balanced, Portrush quartz can be used in a variety of creative applications, from kitchen islands, countertops, and backsplashes, to flooring, shower surrounds, bathroom vanities, and full walls. Portrush can also be bookmatched to make an impactful statement, and it's available in custom furniture pieces—including dining tables, console tables, and bar cabinets—as part of the PREN COLLECTION in collaboration with Room & Board. The potential is endless with Portrush by Cambria, making it the perfect way to modernize and enliven any space.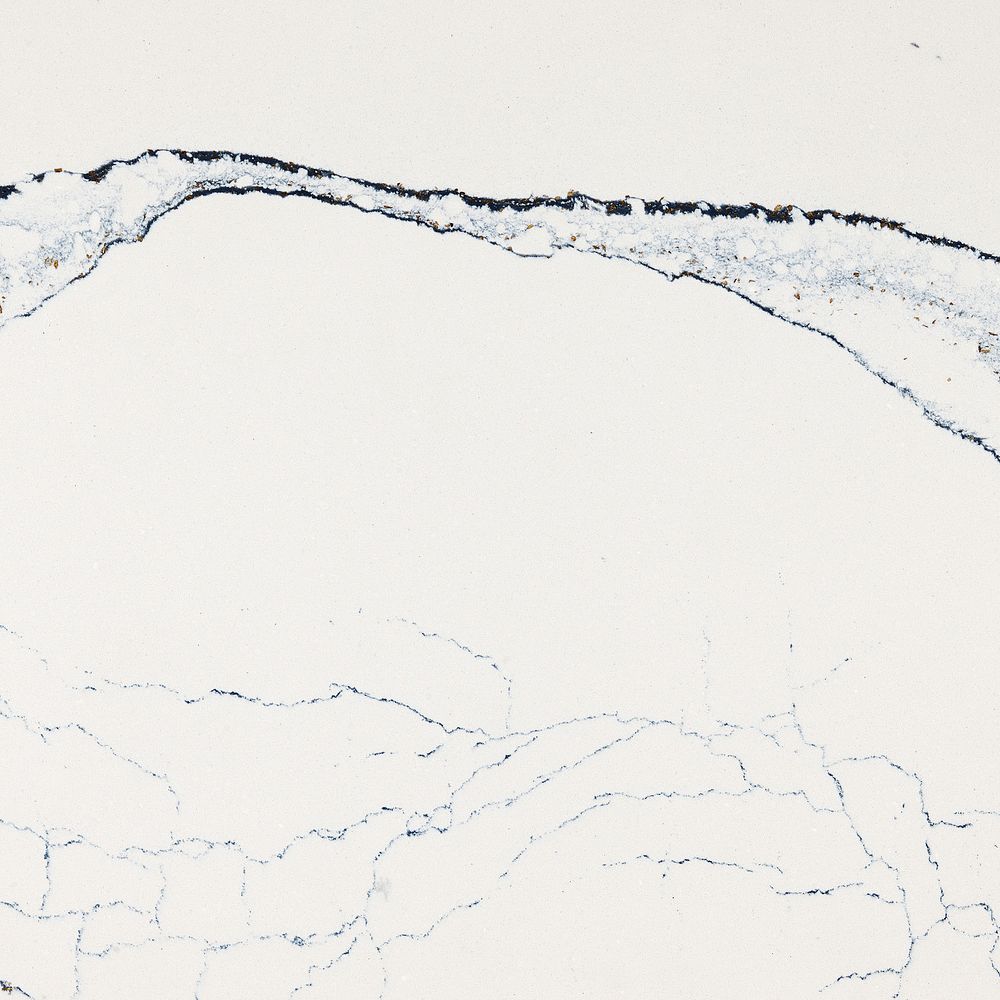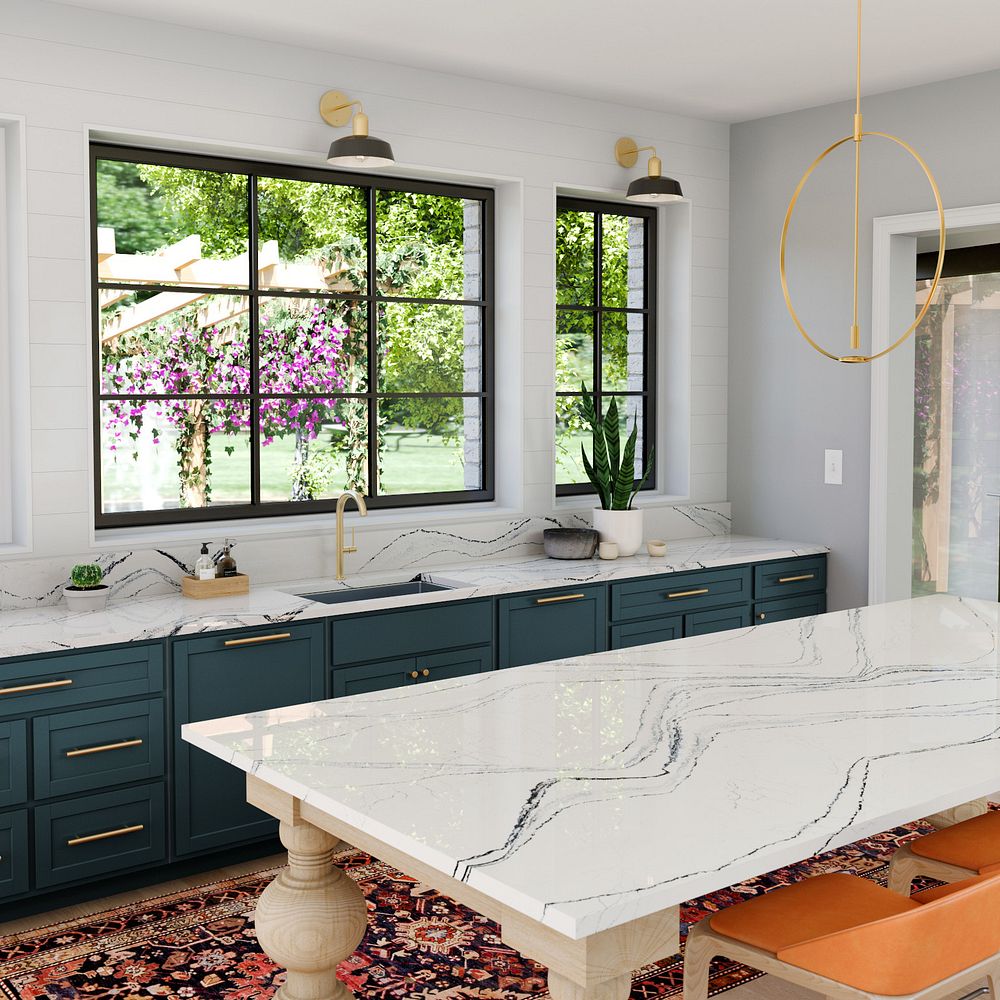 Design Inspiration
We celebrated our 20th anniversary in 2020 by adding 20 groundbreaking new designs to our palette, including Portrush—and it made an instant splash.
There are a few reasons why Portrush is celebrated across so many different spaces. First, it offers the deep blues and classic navy you've been craving. It makes a bold statement, but is also versatile and complements a variety of style aesthetics—from sleek and modern to glam and dramatic. And of course, Portrush quartz by Cambria is as functional as it is beautiful. Portrush is the perfect choice for the kitchen or bath because it's nonporous, nonabsorbent, food safe, maintenance free, durable, and hygienic. And, like most Cambria designs, it's available in high gloss or matte for the perfect finishing touch.
Make Portrush your own: Cambria Portrush adds to the soothing elements throughout a modern kitchen design (left), while it creates a bold bathroom design when paired with brightly colored wallpaper (right).
DESIGN EXPECTATIONS
Please check with your local partner/installer/fabricator for slab sizes and thickness availability per design, including the largest slab size able to be fabricated versus slab size listed. Samples are small pieces of a large slab. To see full design characteristics, visit a Cambria showroom or gallery.