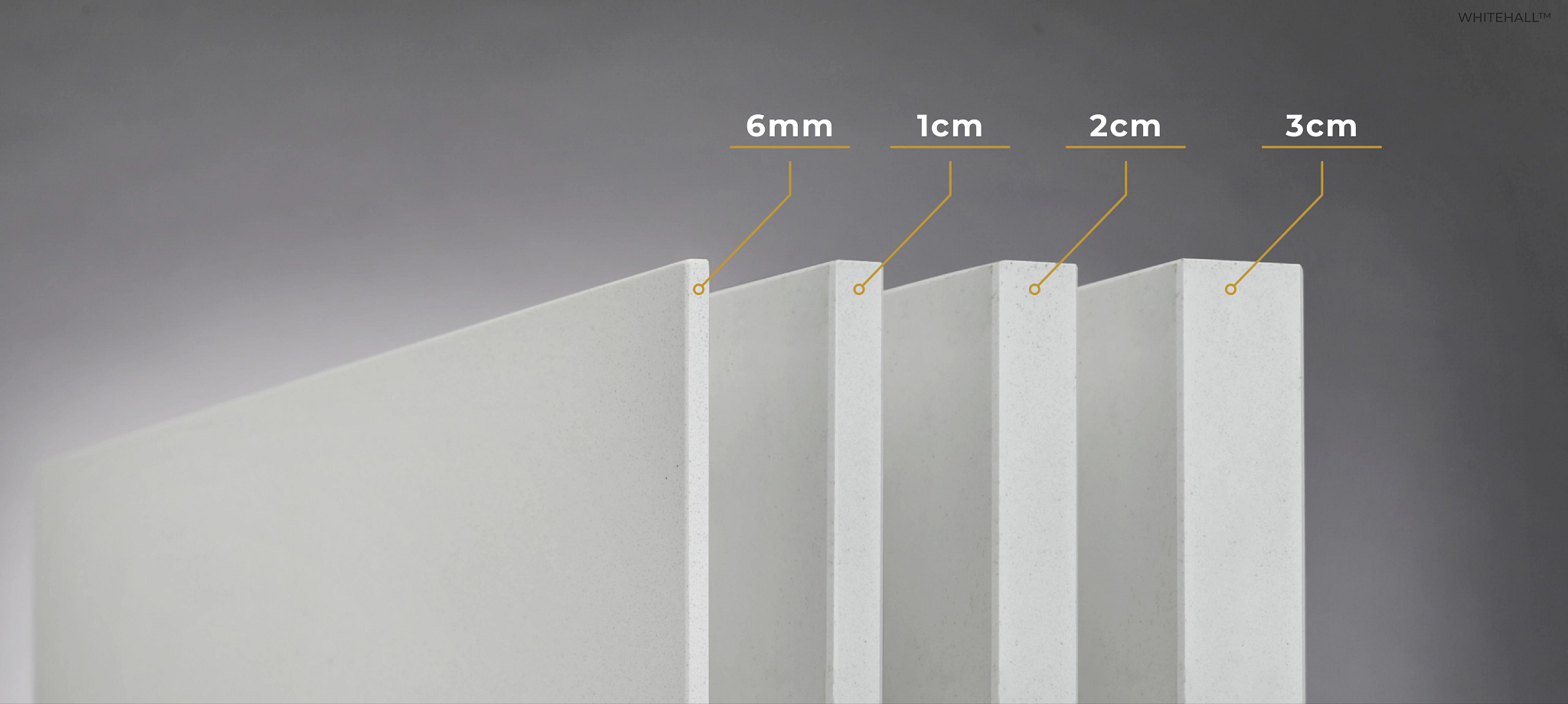 Debuting 6mm thickness
Our new 6mm thickness brings the elegance of Cambria to weight-sensitive applications and opens up new possibilities for backlighting, thermoforming, wall cladding, and more.
Achieve these impressive effects without compromising on performance. Each surface is durable, nonabsorbent, and easily cleaned using approved disinfectants. And each is backed by a transferable Full Lifetime Warranty and supported by our signature white-glove service.
Available in 10 stunning designs: Blackpool Matte™, Brittanicca Warm™, Buxton™, Carrick™, Ella™, Portrush™, Skara Brae™, Swanbridge™, White Cliff™, and Whitehall™.
To discuss how you can use Cambria 6mm or other surfaces in your project, consult the experts on our technical services team.
Contact us at CustomerService@CambriaUSA.com or call 1-866-CAMBRIA (1-866-226-2742).