How to Work with an Interior Designer: Questions to Ask and More
Considering working with an interior designer on your next project? A professional designer can help you define your style, uncover your needs for your space, and bring your shared vision to life.
Why should you work with an interior designer?
Here are the top reasons to hire an interior designer:
Create a home that is unique and special to you and your family. "The two most important questions I ask my clients before starting a project are: How do you use the space, and how do you want to feel in the space?" says Jaclyn Peters of Jaclyn Peters Design. "Those two directives kick-start the design process for me and help lead me to create a design concept that is interesting, unique, and tailored perfectly to the family who will create a home there."
Black and white kitchen featuring Cambria BRITTANICCA™ kitchen island by Jaclyn Peters Design. Photo: Ariana Tennyson.
Save money. "Hiring someone with years of experience will help you avoid costly mistakes like choosing the wrong finishes, the wrong paint color, or furniture that is too large or doesn't fit the space properly," Peters notes. "A professional can help you choose quality finishes that will add value to your home and have lasting visual appeal and functionality."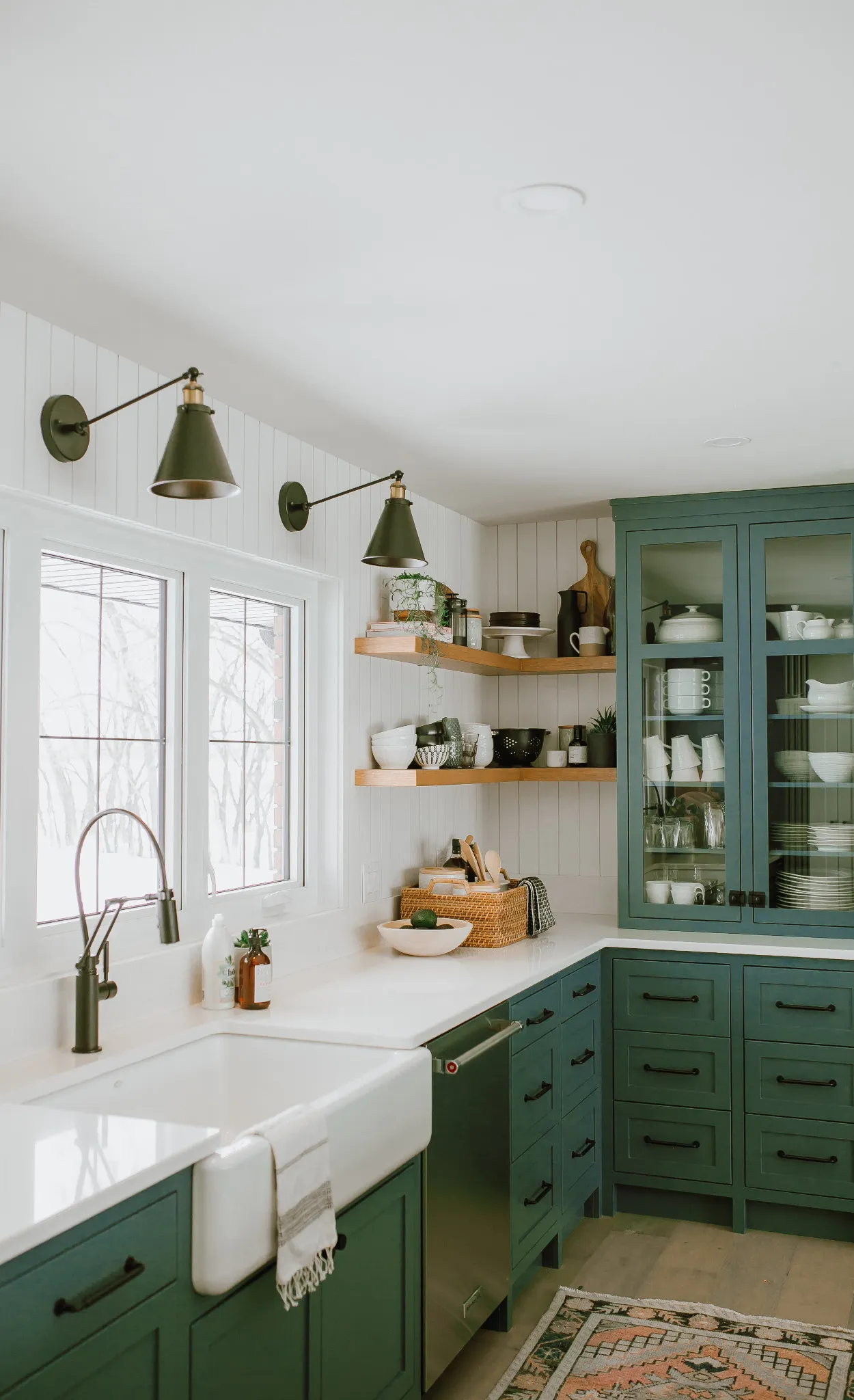 GREEN KITCHEN featuring Cambria NEWPORT™ countertops by Jaclyn Peters Design. Photo: Ariana Tennyson.
Save time. "Building or renovating a home takes hundreds of hours," says Peters. "Designers will save you the time of searching for the right trades needed for the job and knowing the sources for the best material selections. They can often anticipate any big obstacles you may encounter with your project, which will not only save you time (and money), but will save you the added stress during an already stressful endeavor!"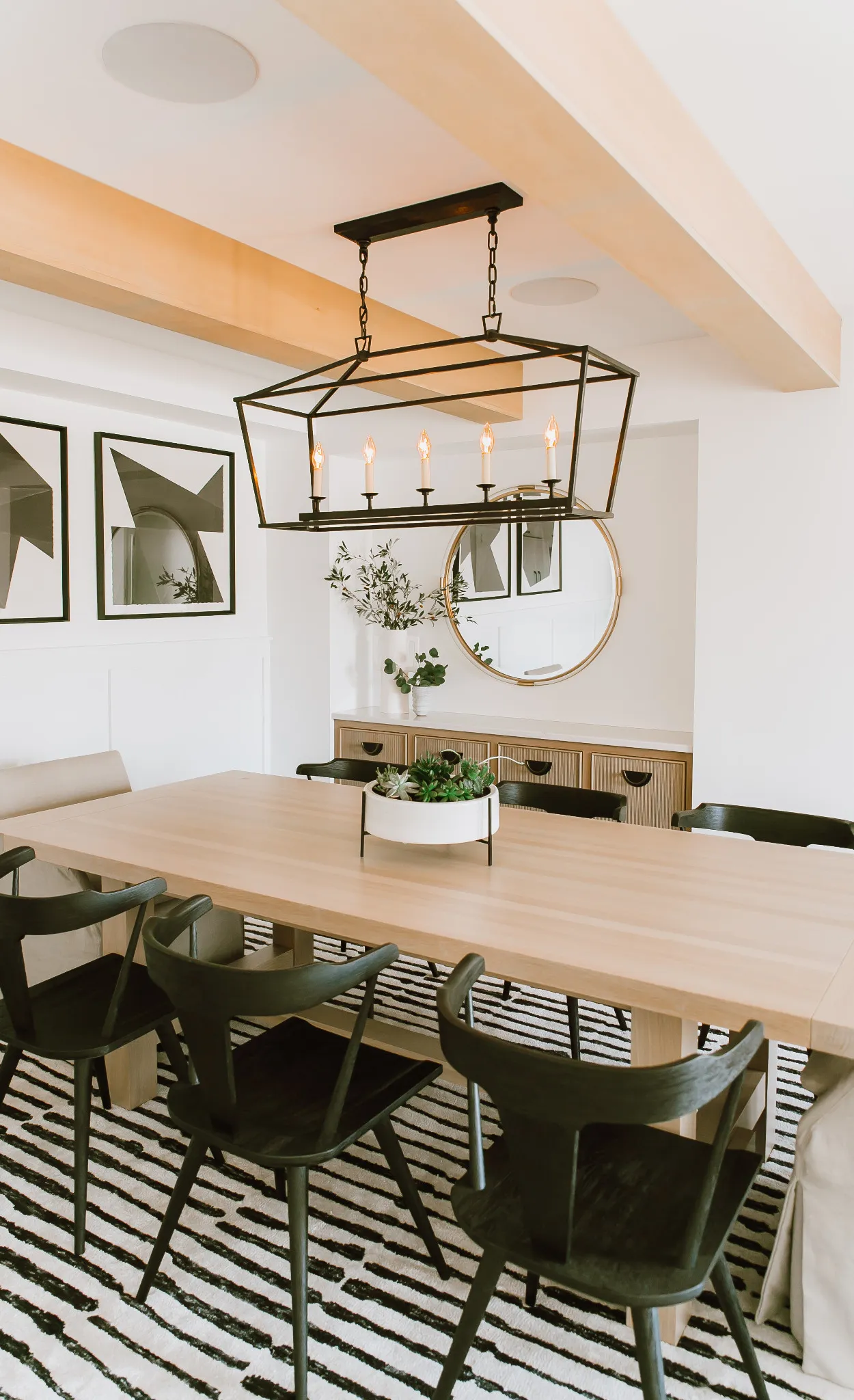 DINING ROOM featuring blonde woods and buffet with Cambria ELLA™ countertop by Jaclyn Peters Design. Photo: Ariana Tennyson.
How to find an interior designer
The American Society of Interior Designers (ASID) offers a "Find a Pro" resource to locate ASID-licensed interior designers in North America. Simply enter your ZIP code and a radius you're willing to travel. Review the designers' websites, portfolios, and social media to get a sense of their projects and style. Set up consultations with any you want to consider.
Asking for recommendations from friends, attending home tours and showcases, or reviewing local home and design magazines are other great ways to discover reputable interior design talent in your area.
Key questions to help you select your interior designer
Before you hire a professional interior designer, be sure you've done your homework and are prepared with questions to evaluate if the designer is the right fit. Here are some questions to consider when consulting with a potential interior designer for your project.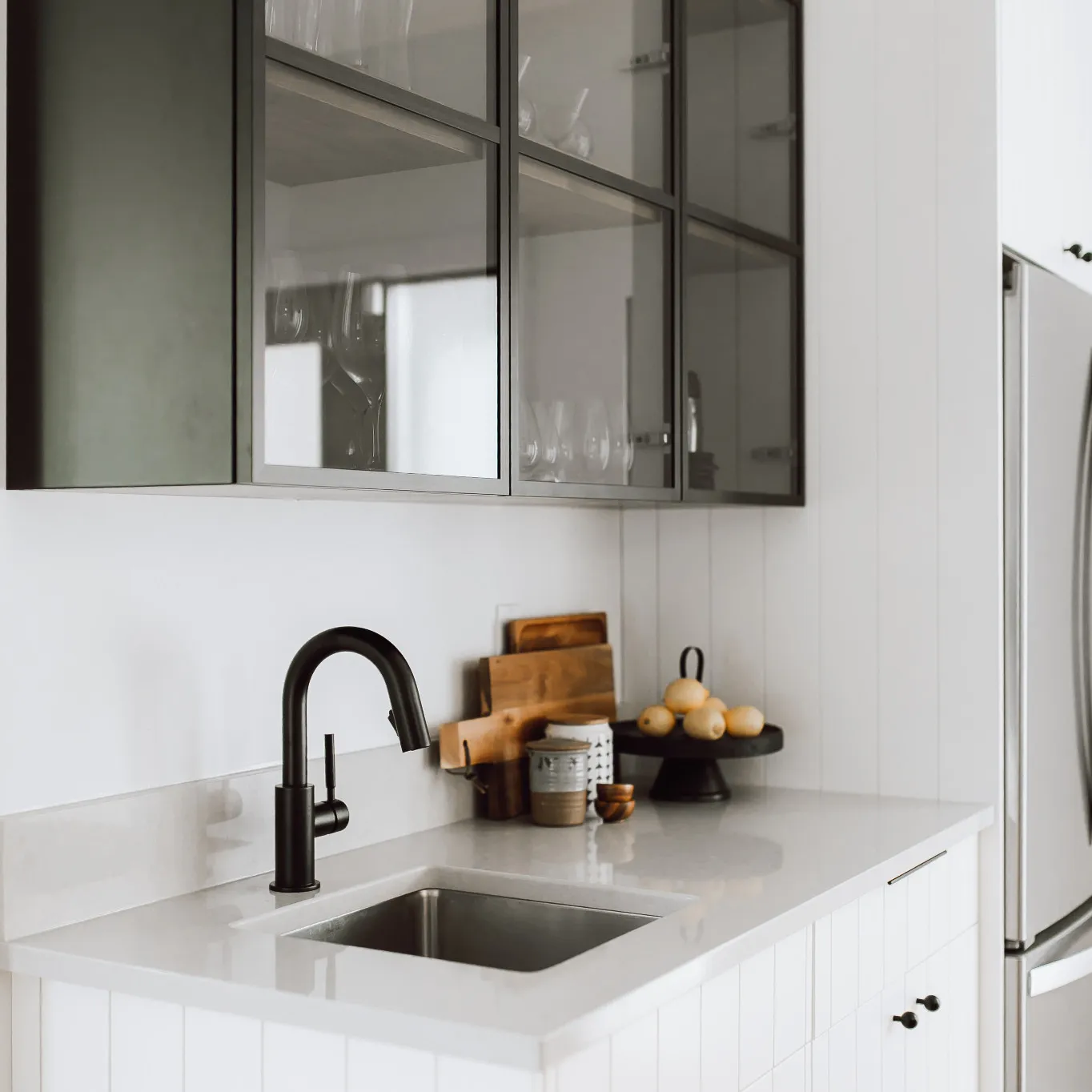 Functional kitchen nook with pale GRAY COUNTERTOPS (Cambria TEMPLETON™). Space by: Jaclyn Peters Design. Photo: Ariana Tennyson.
Do they have previous experience working on the type of project you're considering?
Can they provide recommendations from former clients or evidence of work on similar projects?
Does their portfolio of work fit the aesthetic you are hoping to achieve with your own project?
Are they licensed or accredited by the American Society of Interior Designers (ASID) or National Council for Interior Design Qualification (NCIDQ) certified? Or do they have other credentials from other professional memberships or institutions?
Are they responsive to your design questions and receptive to your individual needs?
After the initial meeting did you feel a connection to the designer? Did he or she show up on time, answer all your questions, and make you feel comfortable about your project?  Keep in mind you will be spending a lot of time with your designer, so you want to be able to enjoy the process as much as possible.
Do you trust the designer and his or her vision for your home? The best projects are the ones where the clients can give his or her designer creative control to work their magic. After all, that's why you've hired the designer in the first place!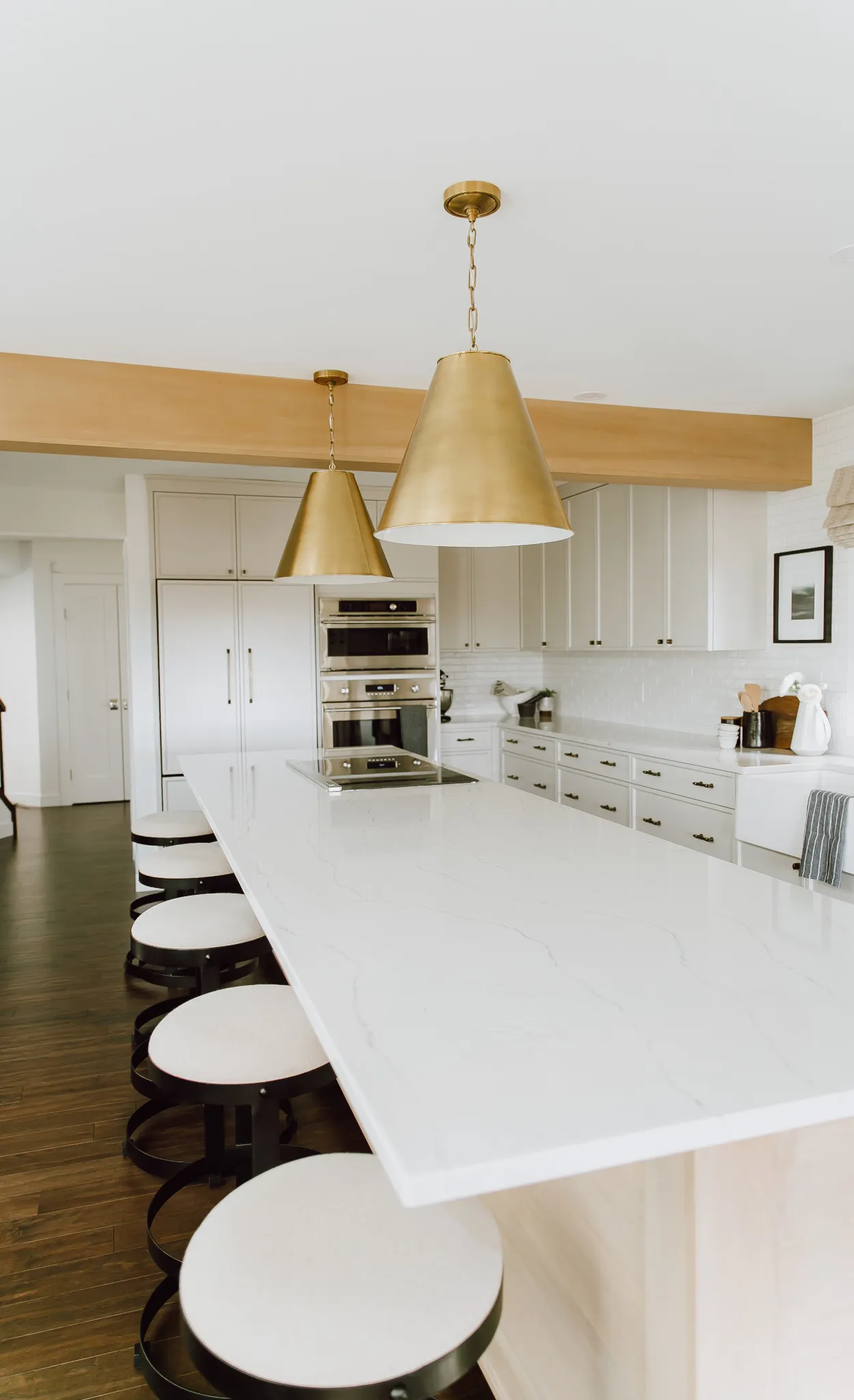 Blonde WOOD AND WHITE KITCHEN featuring Cambria Ella countertops by Jaclyn Peters Design. Photo: Ariana Tennyson.
Costs and fees when working with an interior designer
The costs of working with an interior designer vary, so it is best to ask about fee structures and request estimates for your project during your initial consultation.
You are most likely to encounter one of these three interior design pricing structures:
Fixed or flat rate. In this case, the designer provides a specific, upfront project total that includes everything from developmental costs and blueprints to materials and labor. For smaller projects, this method is very common. Nevertheless, clients should insist on a written contract that spells out the final price and sub-category costs as well as how unexpected overruns or changes in the scope of work will be handled.
Hourly fee. Here, compensation depends on the actual time expended by the interior designer on the project. The drawback to paying by the hour is that there's no clear-cut expectation of the project's final costs at the outset. However, for someone undertaking a more ambitious project with several unknowns, hourly fees offer a more realistic and flexible working relationship.
Cost plus. This involves letting the designer purchase all the materials and services for a job first and then resell them to the client at an agreed-upon higher rate that covers the cost of the designer's time and effort. For extensive projects or significant remodels, cost plus provides a good mixture of flexibility for the designer and some measure of financial control for the client.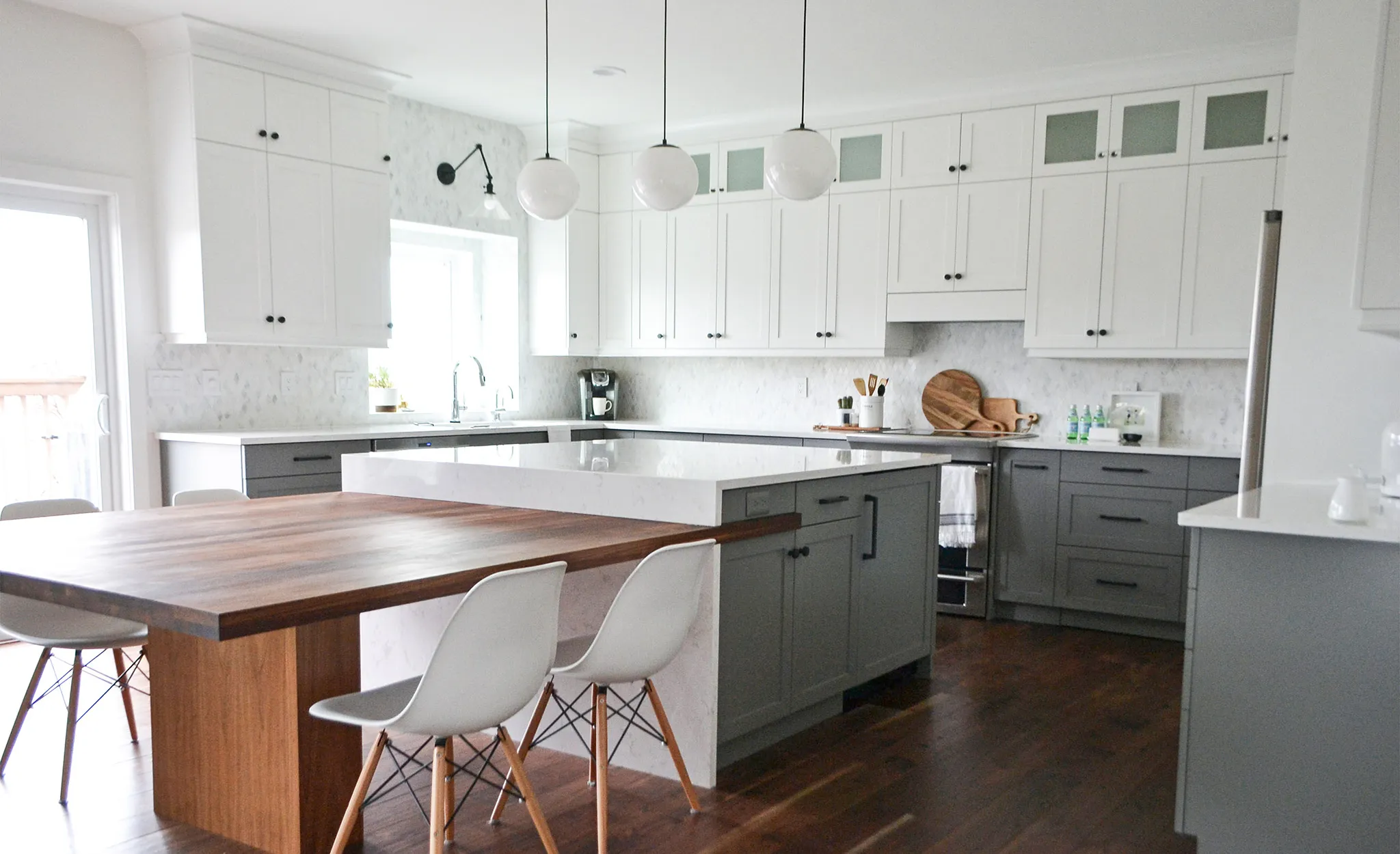 White kitchen with CUSTOM ISLAND featuring Cambria TORQUAY™ waterfall edge and integrated walnut table by Jaclyn Peters Design. Photo: Cadence Hays.
Start your project with an interior designer
We hope that this information and advice has set you on your way to finding the perfect design pro for your project. For more interior design inspiration and advice, check out these posts: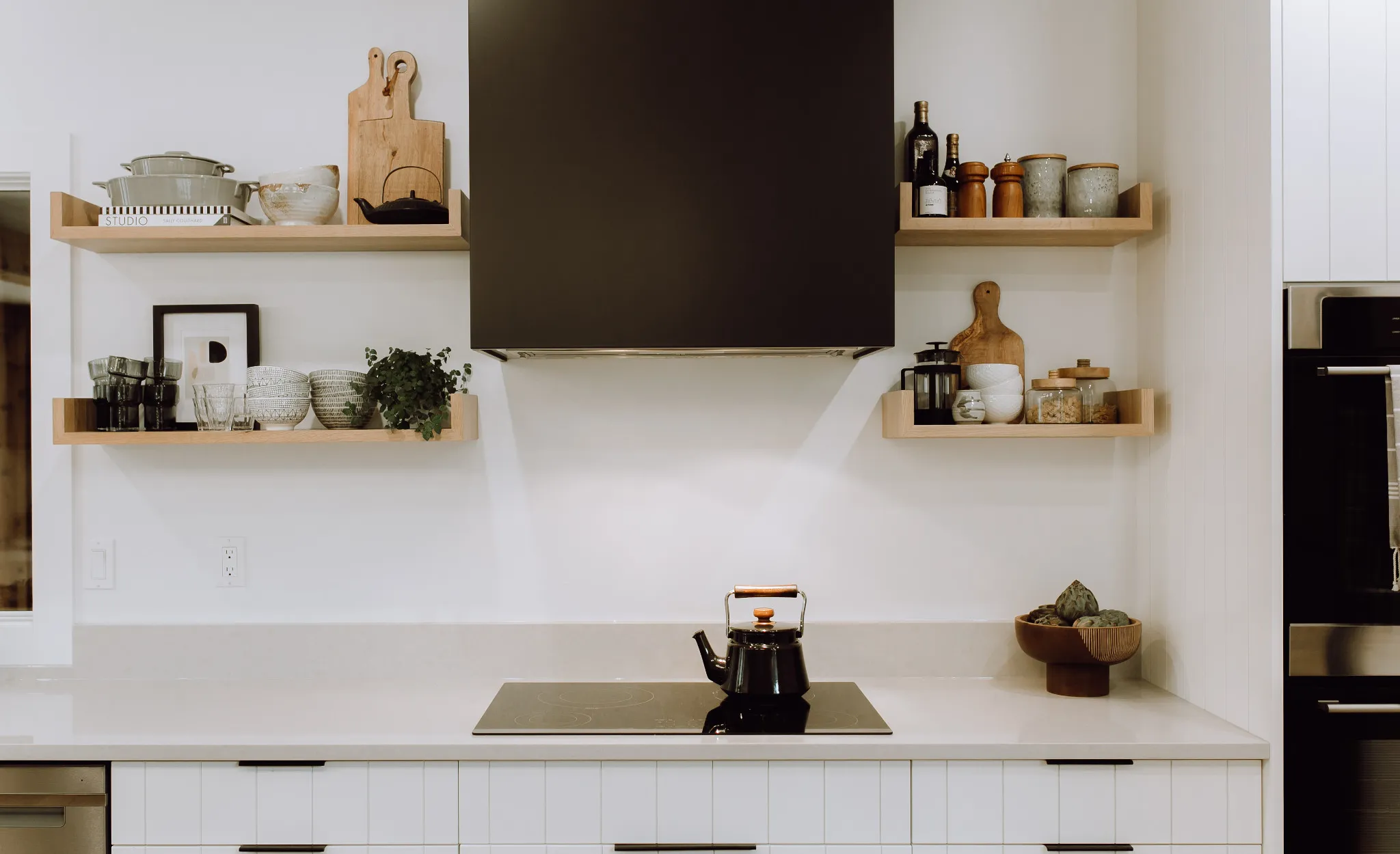 Thoughtful kitchen details featuring Templeton countertops. Space by: Jaclyn Peters Design. Photo: Ariana Tennyson.
Planning for new countertops or other surfaces? Order Cambria samples to share ideas with your designer or start moodboards. We love to see designer spaces featuring Cambria. Share your project with us on social media using the hashtag #MyCambria.
Special thanks to Jaclyn Peters of Jaclyn Peters Design for her review of this article. An earlier version of this article originally appeared in Cambria Style.