Work It
Meet glassblowing studio Hennepin Made's creative campus in downtown Minneapolis, a hub of offices, retail, food, and more, defining the new 21st-century work mode
Written by JESSE DORRIS
Photography by STEVE HENKE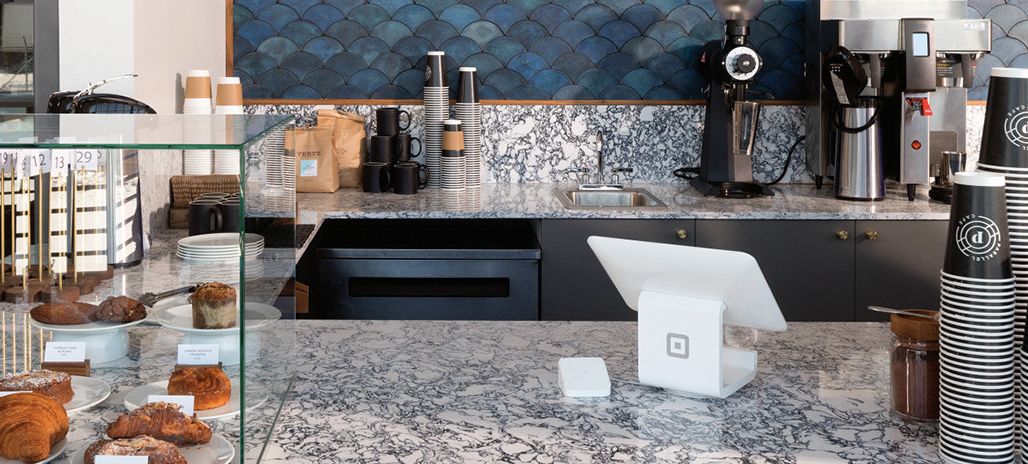 Cambria design shown: Rosedale™
There once was a time when you left your house, went to an office, shopped in malls, met friends for coffee—all in separate parts of town, in buildings that offered that activity and little more. Now, of course, we do everything at once. And while multitasking can be dizzying, it also offers unexplored potential for new ways of connecting.
Such was the hope of Jackson Schwartz, who in 2011 co-founded the Minneapolis-based glassblowing studio Hennepin Made with Joe Limpert. Five years later, Hennepin had grown into a real force in lighting design, with work for big-box retailers such as Room & Board. But Schwartz was restless. "If you just come to the same shop every day you become less and less stimulated," he says. He wanted diversity of people and crafts—a more modern workplace.
That was when he came across a warehouse built in 1954. Over the course of a year, Schwartz and his team transformed the 30,000-square-foot space into what he calls a "creative campus." With a furnace operating 24/7, team members fabricate products they will grind, drill, and polish in a nearby finishing facility, package in the open commons area, and sell in the adjacent retail space, just opened this spring. A co-working space, dubbed Hennepin & Co., builds community, with tenants from other makers to arts nonprofits leasing desk space. And an events space, the Holden Room, allows everyone to show off the fruits of their labor and celebrate.
It's all fueled by coffee and treats from Parallel café, which doubles as an ever-changing gallery for Hennepin Made pendant lights that hang above Cambria Rosedale™ stone countertops and tables. "Rosedale™ really brought the space together," Schwartz says. "It has an elaborate pattern with strong black and white contrast, but in a way, it's still minimal. The abstract, graphic nature makes a great backdrop." He notes that, with more than 50 people working "on campus" each day, the café has become the heart of the complex. In true 21st-century style, he adds, "We even shoot all our social media there!" What's more modern than that?