Whiskey and Women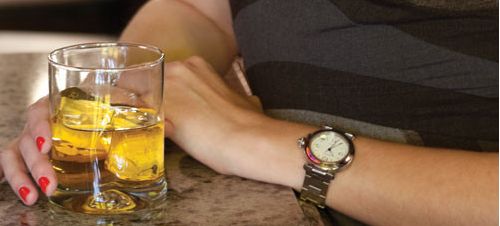 Once the drink of good old boys in back rooms, and taboo for ladies, whiskey is now touted by Lady Gaga, Hillary Clinton, and Christina Hendricks of Mad Men fame. Women make up 37 percent of U.S. whiskey sales. They are the future of whiskey, both as customers and industry leaders, said Fred Minnick, author of Whiskey Women: The Untold Story of How Women Saved Bourbon, Scotch & Irish Whiskey.
Clubs and whiskey events are booming. Julia Ritz Toffoli runs Women Who Whiskey, which has seven chapters across the U.S., Europe, and Africa. The founding chapter in New York has more than 300 members, generally young professionals between the ages of 25 and 40.
Members don't have to love whiskey yet, she said, they just need to be open-minded about trying it. Sometimes events will be more focused—maybe a curated tasting or a history of Scotch class—but often it'll just be a few women unwinding after a hard week with a stiff drink.
"We might not even talk about whiskey all night, as long as we're enjoying it. What ties it together is the social factor, and women getting comfortable flexing their own passion in an area traditionally dominated by men," Ritz Toffoli said.
There are even whiskey brands aimed at women, such as 2 Gingers, developed by Irishman Kieran Folliard, COO of 2 Gingers whiskey and chief U.S. brand ambassador for Jim Beam's Irish whiskey brands. He prefers to call 2Gingers "gender neutral" but acknowledges that its appeal is to a non-traditional whiskey drinker: younger women. He copyrighted a drink, The Big Ginger, that stars the whiskey in a branded glass featuring the likeness of his Aunt Delia and mother Mary, two red-headed Irishwomen who are the namesakes of the whiskey. The brand launched in Minneapolis in 2011 and was an instantaneous success. Bought by Beam in 2012, 2 Gingers is the fastest-selling Irish whiskey in the U.S., is distributed nationwide, and has proven that women can indeed push a whiskey brand to success.