The Other Bubbles
Sparkling wines from Germany, Italy, Spain, and New Zealand are giving Champagne a run for its money
Written by AMANDA LECKY
Photography by STEVE HENKE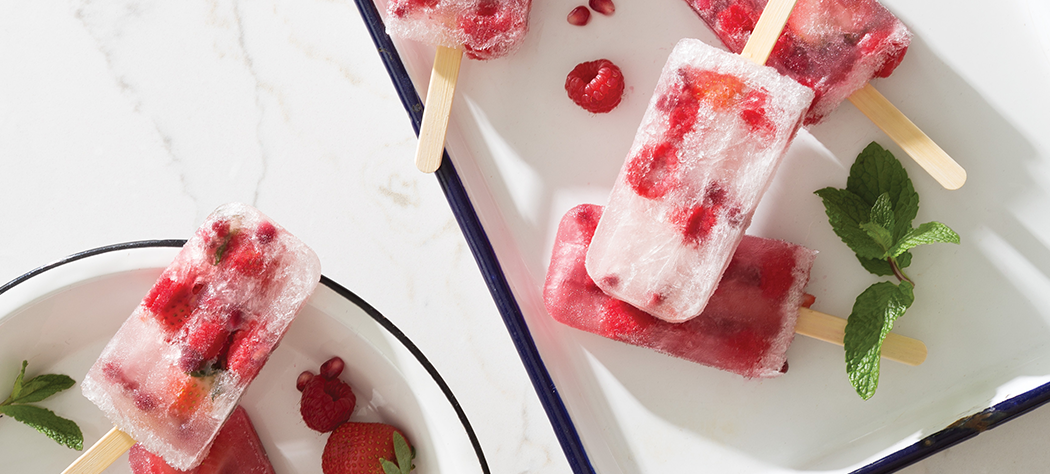 Champagne lovers, raise a glass to this good news: There's a world of sparkling wines to discover, many of them every bit as elegant and delicious as the French classic. Almost every winemaking region in the world produces a sparkling variety. "Champagne, while definitely one of the most celebrated regions for bubbly, has some serious competition," confirms certified sommelier Leslee Miller of Amusée in Minneapolis. Indeed, there's a sparkling wine out there for every taste, from dry whites to light blushes and rich, fruity reds. Not just for special occasions, these varietals are as well-suited to dinner as they are to dessert. Best of all, it's easy to find a bubbly in budget: Delicious sparklers exist at every price point (and nearly all of them are less expensive than French Champagne). Read on for more fizzy fun.
The Art of Sparkle
How do bubblies get their fizz, anyway?
Make it Bubble
There are four methods of producing sparkling wine. The traditional method, or méthode champenoise, was developed in the Champagne region of France and involves fermentation in the bottle. Sparkling wines made in this style are generally fuller, more rich, and more yeast-driven than other types. Champagne and Cava are made this way by law. The faster and less expensive charmat method, fermented in tanks, is typically used for mass production of prosecco and light sparkling wines. The transfer method is a mix of the aforementioned techniques and often used for mid-range offerings. Finally, the injection method, which deploys carbon dioxide to produce very large, soda-like bubbles, is used for the lowest-priced sparkling wines.
Names and Places
French sparkling wine made outside the Champagne region is called Crémant. Spain is famous for its Cava; Italy for Prosecco, Brachetto, Lambrusco, Franciacorta, and Asti Spumante; Austria for sparkling Welschriesling and Grüner Veltliner; and Germany for sparkling Riesling, among others. You'll also find fine bubblies hailing from the U.S. (particularly from California, Oregon, and New Mexico) as well as Australia, New Zealand, and South America.
Dry or Sweet?
Just like Champagne, sparkling wines are categorized according to sweetness. To find a wine that best suits your taste, look out for these terms on labels (ordered from driest to sweetest): Brut Nature, Extra Brut, Brut, Extra Dry, Dry, Demi-Sec, Doux.
Model Pairings
Don't only save your sparkle for a special toast; enjoy it in a cocktail or with food, as you would any still wine, says sommelier Leslee Miller. Here are a few of her favorite combinations:
Prosecco
Elevate movie night (La Strada, anyone?) by sipping this famous Italian sparkling wine with your snacks. "Prosecco and lightly salted popcorn: the perfect combo!" says Miller.
Sparkling Riesling
Give your cheese board a German accent with this dry, effervescent wine that complements practically any cheese, whether made from cow, goat, or sheep milk.
Brachetto
Choose this "lightly sweet, slightly red" sparkling wine from Piedmont, Italy, to serve with a rich dessert like panna cotta or cheesecake, especially one topped with ripe raspberries or strawberries.
Sparkling Sauvignon Blanc
For a refreshing brunch cocktail, mix a New Zealand sparkling white with passion fruit puree, an orange slice, and a touch of club soda.
Tasting Tips
Like any wine, sparkling styles are best tasted with the guidance of an expert. But if you're imbibing at home, follow sommelier Leslee Miller's serving advice:
Temperature
"Most sparkling wines should be served at approximately 45˚F. But for Champagne—especially vintage ones—bump that up to 50˚F."
Drinking Vessel
"The Champagne region in France is actually trying to ban flute-style glasses for drinking Champagne, but flutes are fine for prosecco or Cava. If you're drinking French Champagne or an American sparkling wine made in the Champagne style, select a Burgundy glass instead of a flute."
Storage
"If you will be drinking your sparkling wine within a year or so, storing the bottles upright is fine as long as the they are away from direct sunlight, heat, and vibration. Sparkling varietals should be kept at the same temperature and humidity as the rest of your wine: 55˚F and 70 percent, respectively. However, if you have a collection of vintage wines (they'll have an actual vintage, or year, listed on the bottle versus N/V for "non-vintage"), I would recommend laying the bottles on their sides."
Leslee Miller is a Certified Sommelier and owner of Amusée, AMUSEEWINE.COM.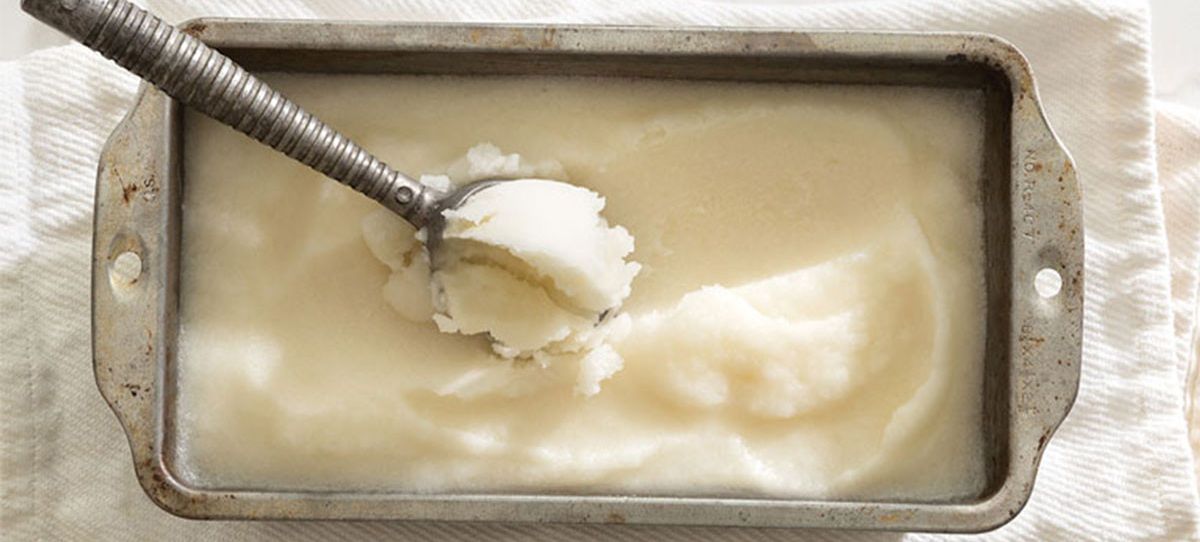 Ingredients
Serves 6
1 bottle of Prosecco or sparkling white wine
3 large pears, peeled and cubed
1 cup sugar
2 teaspoons lemon juice
Directions
In a pot or large saucepan, combine the Prosecco, pears and sugar. Cook over medium heat until the sugar is dissolved. Bring to a boil and let cook for about a minute, then remove from the heat and let cool slightly. Once slightly cooled, pour the mixture into a blender, add the lemon juice and blend until smooth. Strain through a mesh strainer to remove any pulp, and then refrigerate until cool. (Tip: to cool fastest, pour mixture into a large Ziplock bag and place in an ice water bath.) Once cold, pour mixture into a prepared ice cream maker and freeze according to manufacturer's instructions, usually about 20 – 25 minutes. Serve garnished with pomegranate and mint, or use a melon baller to scoop into champagne flutes for a frozen Prosecco cocktail.