The Finer Things
Written by AMANDA LECKY
Photography by STEVE HENKE
Gathering family & friends around the table is one of life's greatest pleasures. Gathering around a table set with beautiful, touchable, treasures is even more meaningful: With every brush of the soft linen napkins you chose so carefully or glint of the candy dish you found in the back of an antique shop, your guests will see your personality shining through, and feel your love and hospitality.
Just as a collection of timeless textiles adds the finishing touch to a table setting, a Cambria top with a sharp reverse-beveled edge completes the look of a postmodernist chest.
Accent a short wall with felt as a wall-covering and it Adds texture, warmth and looks positively gorgeous.
Dress your table with future heirlooms: luxurious linens and personal touches that will delight for years to come.
Like jewelry for the table, napkin rings add glamour. Pair modern geometric shapes with traditional linens. For an edgy, electric look.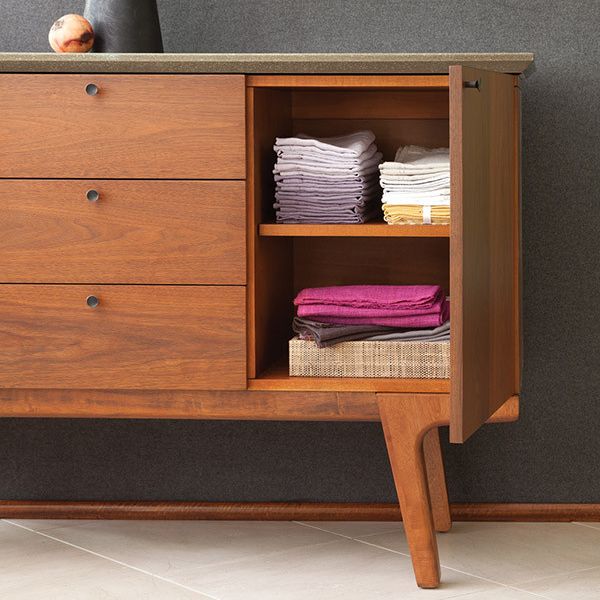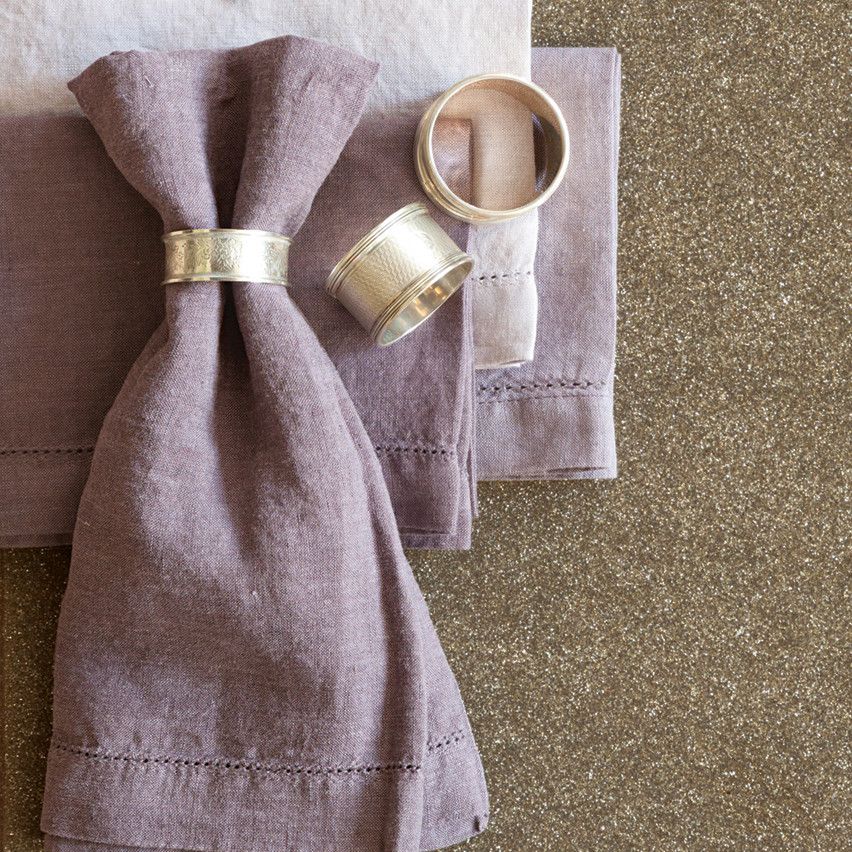 Luxury fine linens are a luxury, but one that will last. Shop with an eye to quality - look for heavy weight, careful stitching, even color, and details that you'll love to hand out.
Make it personal by adding a simple monogram to your favorite napkins.
Linen gets softer with every wash, but save your best linen napkins. Like these hemstiched lavender beauties, for special occasions; for everyday, use white cotten "hotel" napkins you can bleach. Tablecloths should be washable, but runners can be more delicate, with embroidery or metallic accents, for example.
GET THE LOOK