Tasting Wine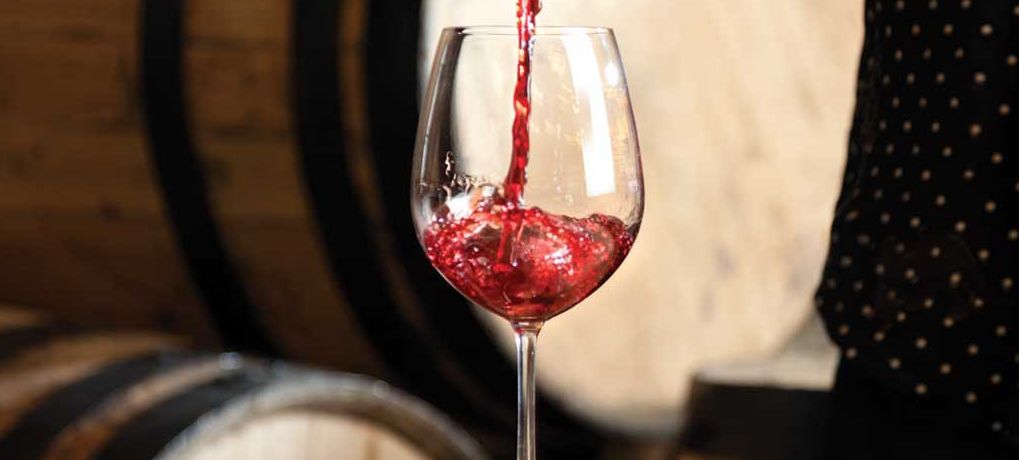 HERE'S WHAT TO LOOK FOR AND NOTE IN YOUR JOURNAL
APPEARANCE
Tip the glass outward, not toward you, over a white piece of paper, so you can look at the belly and the meniscus correctly. The attendant will tell you why it looks the way it does—why the rim is brown instead of red, for example.
AROMA
Always swirl the glass first, then put your entire nose into the glass. Some people will just wave it around their face, but that doesn't work. Sticking your nose into the glass will help you pick up all the aromatics of the wine.
TASTE
Make sure you suck a bit of oxygen into your mouth along with the wine you're tasting. Oxygen helps open up the wine aromatically and helps you get the most from each sip.
MOUTHFEEL
Here, you're thinking about how the wine feels on the palate. Does it hit the middle of your tongue, the tip of your tongue, your cheeks, the roof of your mouth? Any good tasting room will give you a full explanation of what you're looking for in terms of mouthfeel.
CONCLUSION
How does the wine finish on your palate after you've swallowed it? Does it have a short finish, or does it resonate for a long time? Sometimes, the age of the vine will give you a more structured wine, or the length of time it's been aged in the barrels will come through. Again, a good attendant will help guide you in evaluating the conclusion.
IF YOU LOVE BEER, THEN YOU'LL LOVE THIS WINE
WHEAT BEER > CHARDONNAY
Chardonnays, especially New World styles, show rich, citrus-like and tropical fruit flavors which similarly compare to the deliciously creamy, fruity aromas and flavors of most wheat beers.
PORTER/STOUT > MERLOT/SHIRAZ
South American Merlot and Australian Shiraz are fantastic wine equivalents to the roasty, chocolate-filled flavors of many porters and stouts. The grapes from these regions take on flavors from dense cocoa to dark blackberry—a match made in heaven.
PILSNER > SAUVIGNON BLANC
Fresh, inviting, and zippy: These are the winning attributes of Sauvignon Blanc. Pick one from a region like Sancerre, France, for flavors of fresh citrus and bright minerality that compares well to the refreshing taste of a pilsner.
PALE ALE > PINOT NOIR
Whether you prefer the light, lifted aromas of a Burgundian-grown style or the dark, black cherry, cola, and plum flavors of one from the central coast of California, you'll find Pinot Noir stylistically similar to a fine pale ale.