Sweet Dreams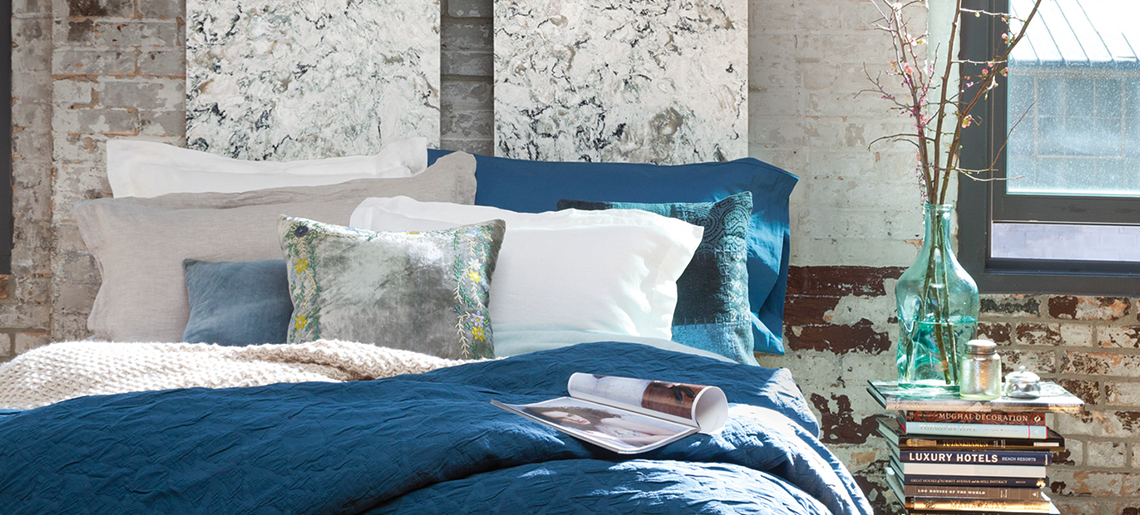 The bedroom is a sanctuary, a personal escape where daily stresses can melt away. While most cozy bedrooms have the essentials like a comfortable mattress and a well-placed nightstand covered, your decor choices can take the environment from passable to perfection
Layers of luxuriously soft bed linens, piles of pillows, and surroundings that soothe the soul are essential ingredients for a relaxing evening and an energizing morning.
Add accessories that speak to your own eclectic tastes, such as turning a stack of favorite books into a bedside table and filling a colorful vase with seasonal blooms.
If there were ever a place to add mood lighting you love, the bedroom is it. Choose something special—and a little romantic.
Add unexpected architectural interest with vertical wall panels rich in natural visual texture.
EXPLORE OUR GALLERY OF INSTALLED CAMBRIA SURFACES FOR MORE INSPIRATION