Cambria Style
St. Pat's Drunken Kale Meat Pie
It's called "drunken pie" because it's so easy you can make it drunk.
The booze is optional (and it cooks off) so it's great for kids too.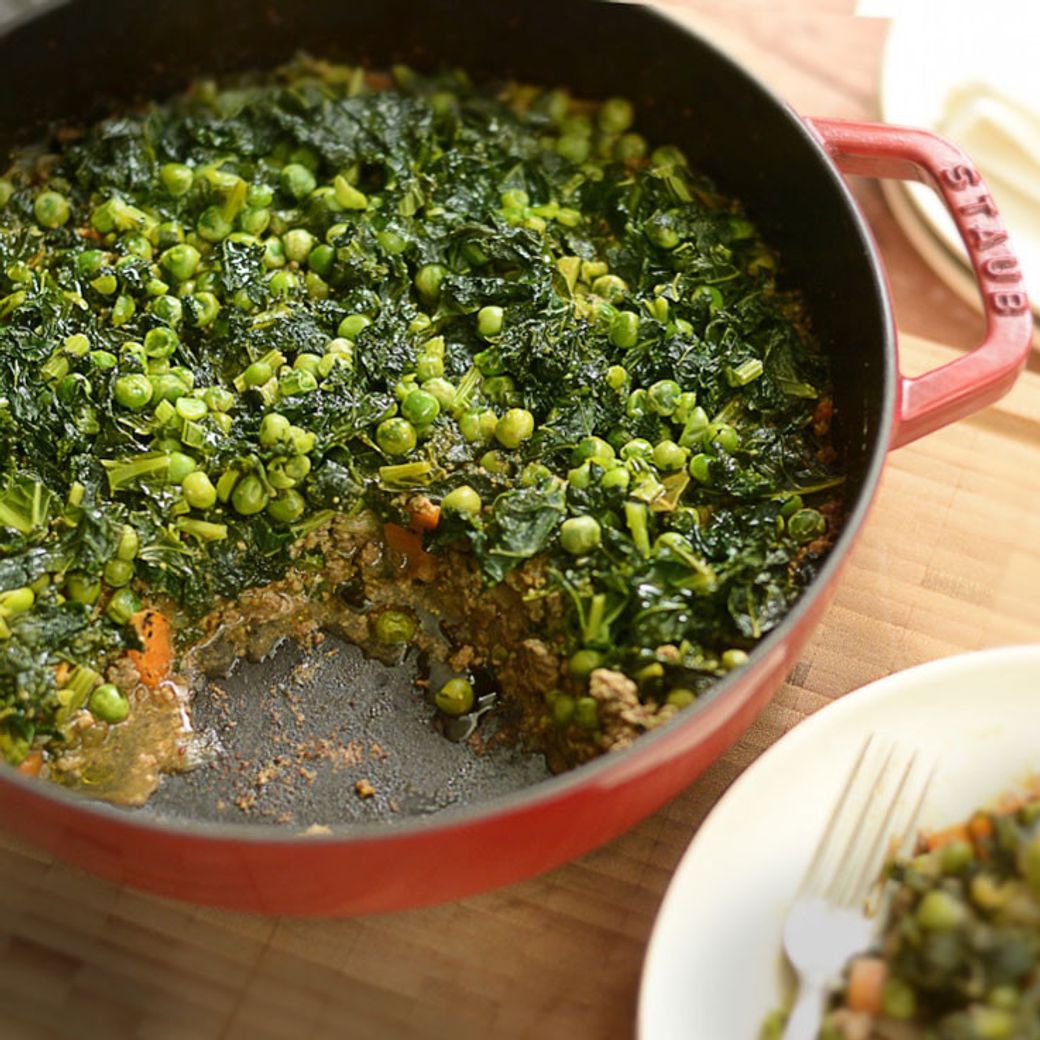 INGREDIENTS
2 lbs. of ground beef or bison
1 bunch of Kale
1 cup of peas (frozen are great)
1 chopped onion
1 chopped carrot
1 clove of garlic
1 tsp. of cumin
Splash of ketchup
1 can of Guinness (or 2 cups of beef/chicken stock, or any dark beer)
1 bay leaf
2 tbsp of corn flour in a splash of cold water (optional
DIRECTIONS
*Set your oven to 450 degrees. In an oven proof pan add a splash of olive oil, carrots, onions, meat and cumin. Once browned off add beer (or stock) and ketchup. Let reduce for a 3/5 minutes then add corn flour. Let simmer very gently until mixture thickens a little.
Meanwhile… in a pot add a healthy whack of olive oil, finely sliced garlic, finely chopped kale and peas. Heat until wilted, add salt/pepper.
Top your meat filling with the kale and peas, slide into oven for 20 minutes with lid on. I love this dish served with a decent dollop of hot mustard next to it (my fav is Maille spicy dijon), AND it tastes even BETTER the next day.
---
Discover more versatile recipes from Chef Mike Ward