Rituals
Turn off To Turn On
Written by MARIEL HEMINGWAY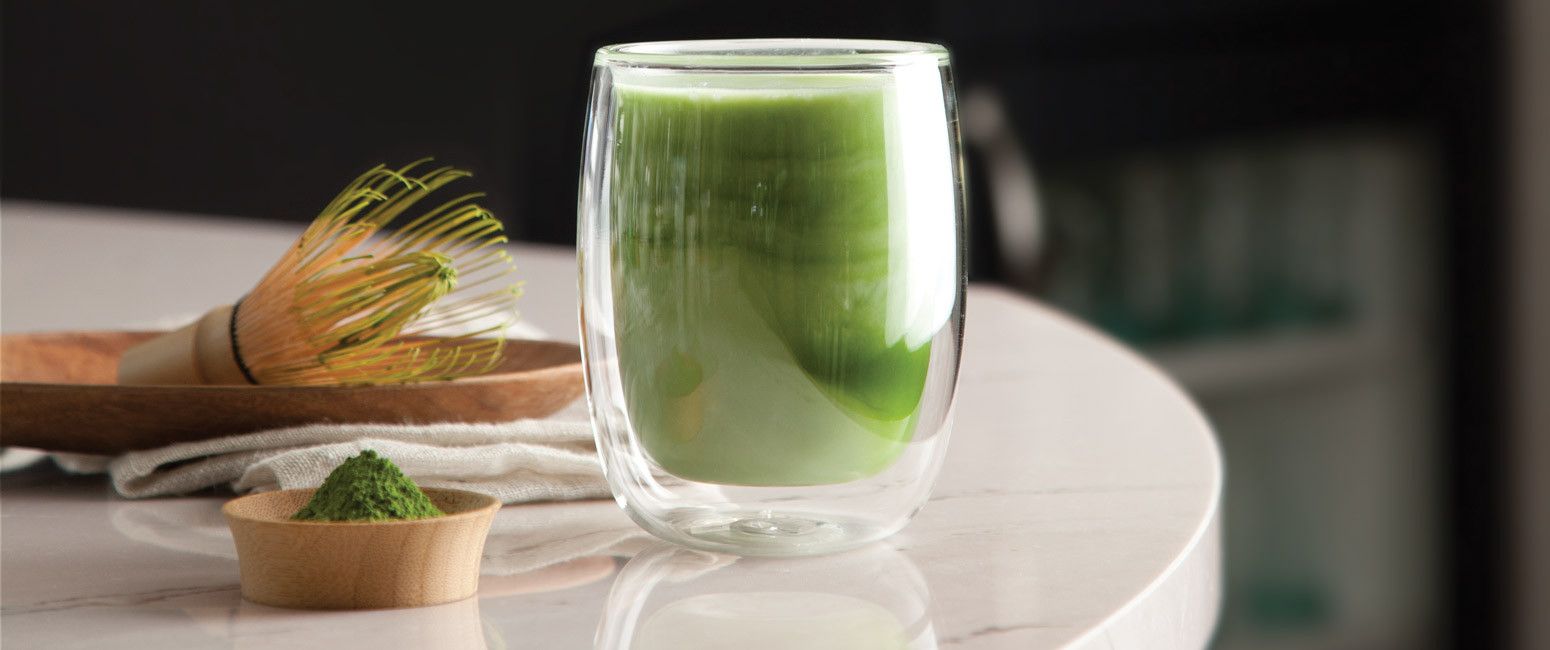 Cambria design shown: ELLA™
Stillness is an art worth perfecting. A vital part of living well, stillness enables a person to switch off the world, yet still be passionately engaged and fully present. To create stillness in your life, rely on daily rituals that allow you to slow down, focus, and be mindful. Get closer to realizing your true self with yoga and meditation. Find a moment of peace in a cup of Jasmine pearl green tea or an energizing mug of bulletproof coffee made with raw Amish butter and coconut oil blended until latte-foamy. Reacquaint yourself with a passion you may have forgotten, such as painting, writing, or cooking. Other rituals are better shared, like running in nature with dogs and capturing the moments with your camera. No matter where you find stillness, breathe deeply, feel grateful for all that you have, and remember that the only thing that matters is now.
Editor's Pick
A coconut milk Matcha green tea latte invites me to slow down. The traditional process of whisking the tea forces me to appreciate the moment while the creamy coconut milk satiates the latte lover in me. The health benefits? A bonus!
MATCHA GREEN TEA LATTE RECIPE
Bring 1 cup unsweetened almond milk, soy milk, rice milk, cow's milk (or our editor's choice, coconut milk) to a bare simmer in a small pot over medium-high heat.
Place 1 teaspoon matcha powder in a heatproof cup. Whisk in 1/8 cup boiling milk until powder is dissolved. Slowly pour in remaining milk, tipping cup slightly to help create more foam. Sweeten with raw honey or agave syrup if desired.
Matcha (green tea powder) is available at Whole Foods or most health food markets. Opt for the ceremonial, pure matcha versions for the biggest health benefits.
Mariel Hemingway is the mother of two daughters and a Cambria Brand Advocate, actor, author, healthy lifestyle devotee, and supporter of mental health and suicide.