Pulling it All Together
HGTV designer of the year Leah Alexander shares tips on how to create a layered, eclectic style in your own home.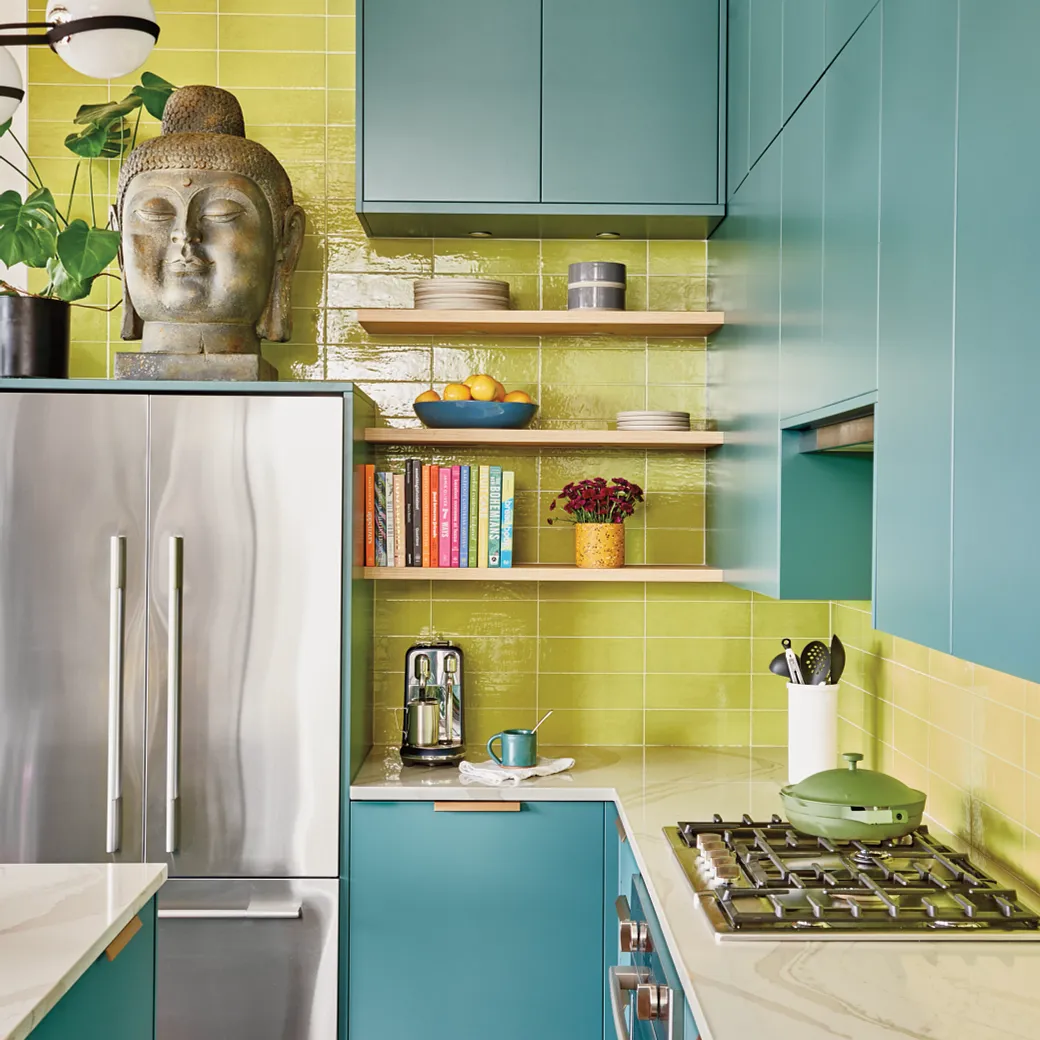 Use color to show off your personality. Balance colorful cabinets and walls with the subtle elegance of Cambria countertops. Cambria design shown: BRITTANICCA WARM™
Atlanta and Los Angeles–based interior designer Leah Alexander has a knack for creating spaces that look like they've evolved naturally—but she's been developing that technique for years. "I've been working in design since 2008, and when I started my own practice, BEAUTY IS ABUNDANT, in 2018, I wanted to give voice—through my work—to underrepresented artists and tradespeople, and to really take advantage of all the different cultural perspectives out there," she says.
Those perspectives shine through in Alexander's designs (like the vibrant green kitchen featured in Cambria Style's Winter 2023 issue), giving each project its own unique personality.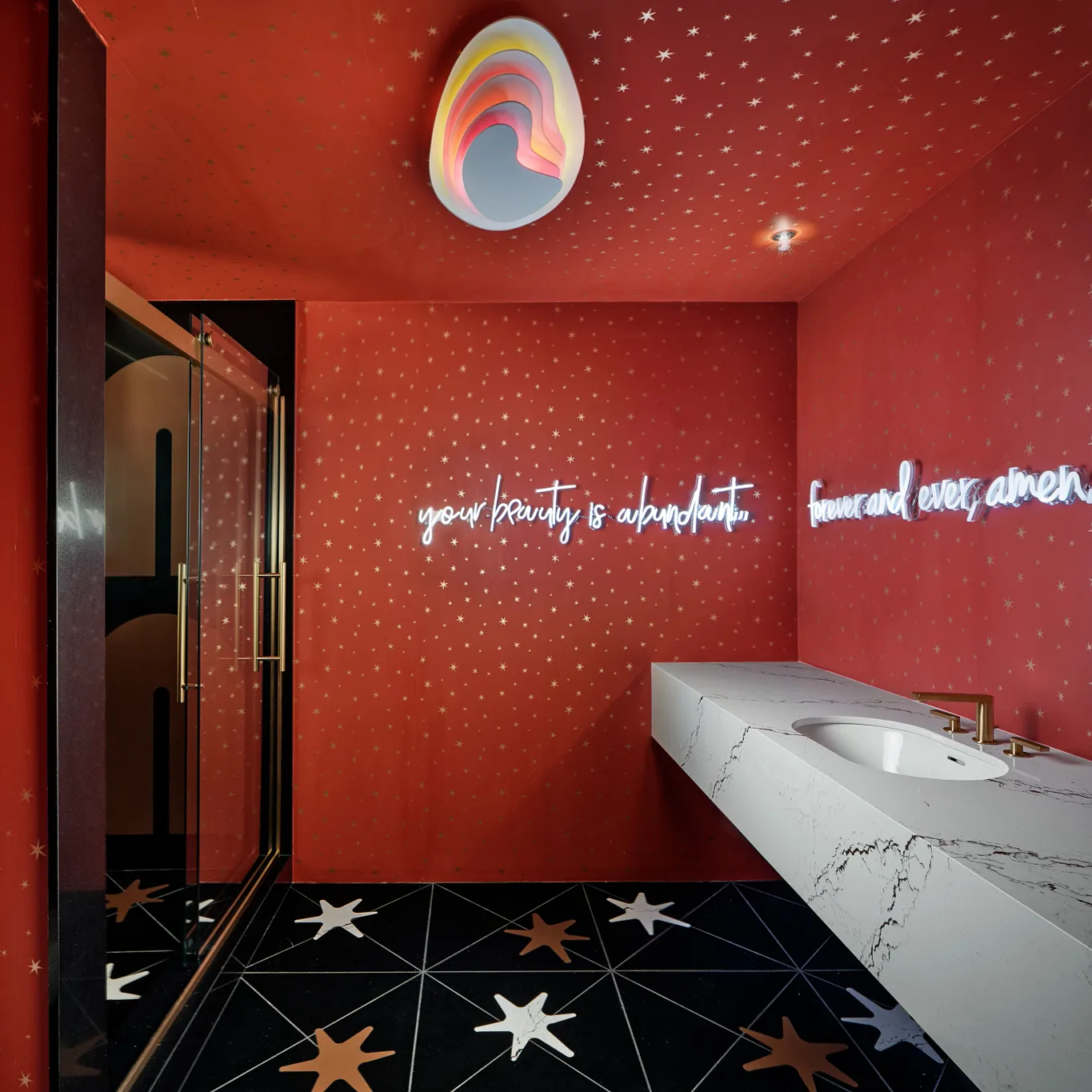 Leah Alexander loves to incorporate bold elements in her inspiring designs. Cambria design shown: INVERNESS BRONZE™
How to make many different influences come together so effortlessly? A few words of advice on the key ingredients Alexander relies on to make her interiors sing:
Color: "People can be intimidated by using strong color, but if you're talking about the walls it's usually just a coat of paint. If you take a risk and make a mistake, it's not that difficult to change." To minimize the chance of time-consuming missteps, Alexander advises painting a large swatch of color on several walls in the room (or use the peel-and-stick samples some paint companies offer) so you can live with the color for a few days and see it under different lighting conditions.
Nature: "Just adding a plant or a bunch of flowers in a simple vase can bring a room to life." Pro tip: Look for planters you love even when they're empty—they'll add another layer of decorative interest to the design.
Vintage touches: "We can't all have fine antiques, but adding some items with a little age to a newly updated or newly built space can add a tone of depth and interest. Go with something personal, that has meaning to you, and you'll be happy every time it catches your eye."
Alexander's final tip? Edit carefully. "We all want to have all the things we love around us, but taking away some of the clutter will make the truly special items stand out—and will create a calming simplicity that just feels good."