Opposites Attract
Expert ideas for incorporating black and white into various design aesthetics
Black and white can be either a bold design choice or an elegant nod to simplicity. Either way, it's never boring. Colorful interiors may be making a comeback, but you can still make a design statement without overwhelming a homeowner's understated sensibilities. Whether you seek elegance or adventure in your interior design, a black-and-white color palette offers a wow factor for lovers of both minimalist or maximalist living. We invite you to explore some of our favorite interior designs that incorporate beautiful black and white into a variety of styles.
High Contrast
These harmonious spaces ooze serenity with pops of chic. "Simplicity is key to this look," says designer IRIS DANKNER, who most appreciates the continuity of color throughout this home. Choices like the minimalist sophistication of Cambria ELLA™ quartz countertops paired with black cabinetry, white subway tile, and sleek hardware provide a classic vibe with a glamorous edge. Delve into more rooms of this striking home HERE.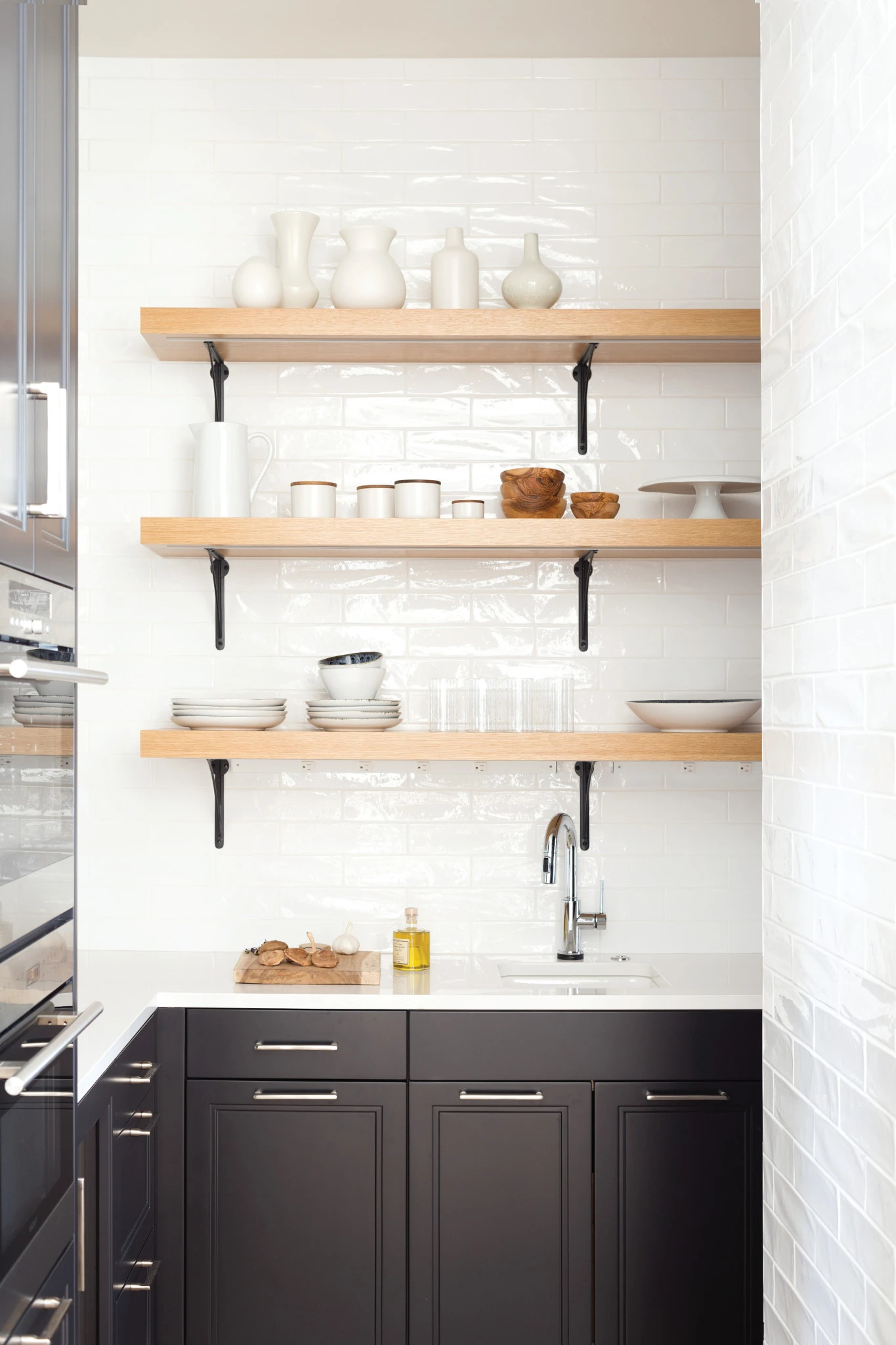 Keep things simple yet sophisticated with a black-and-white color palette. Cambria design shown: WHITE CLIFF™
California Dreaming
This farmhouse, designed by ERIC OLSEN and RAILI CLASEN, is infused with SoCal cool, including black-and-white design elements throughout that provide a twist of contemporary visual interest. Use of Cambria's WHITEHALL™, with its tiny flecks of gray, and Cambria CARRICK™, with its resemblance to concrete, help tie the look together. Delve into OUR STORY about this five-bedroom home, guest casita, and pool house for some unexpected rustic design inspiration.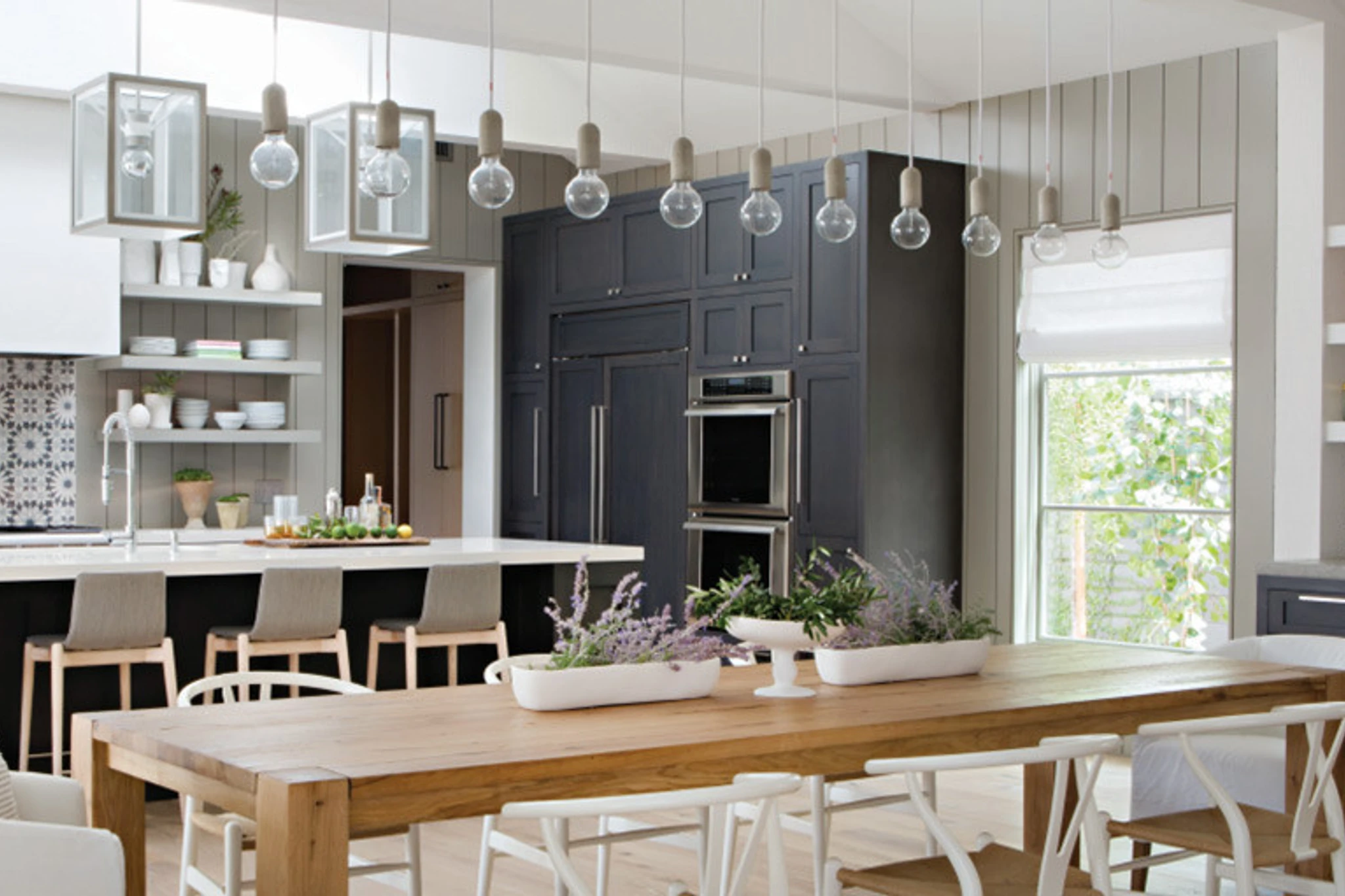 An adventurous design choice is balanced by the neutrality of black and white. Cambria designs shown: WHITEHALL™, CARRICK™ Photography by Karyn R. Millet.
Modern Farmhouse
Described as quintessentially American, this comfortably casual home is melded with industrial elements that bring it solidly into the present moment. Designer Lisa Knight of LISA LYNN DESIGNS appreciates neutral color schemes but says contrast is very important. "Instead of muted shades of beige, think black and white," says Knight. The subtle movement of Cambria's PRAA SANDS™ countertops helps tie the look together. Dive into our FULL FEATURE about this relaxing family home with its modern, farm-fresh design.
Dark + Dreamy
This husband and wife designer/contractor team at CONSTRUCTION2STYLE found compromise when designing their own home. The dark kitchen cabinetry is beautifully balanced with Cambria's DELGATIE MATTE™ countertops, that together act as a backdrop to a showstopper of a custom tiled backsplash. Natural wood and muted metallic accents ensure these bold design choices remain grounded and classic. This and more designer trendspotting can be found HERE.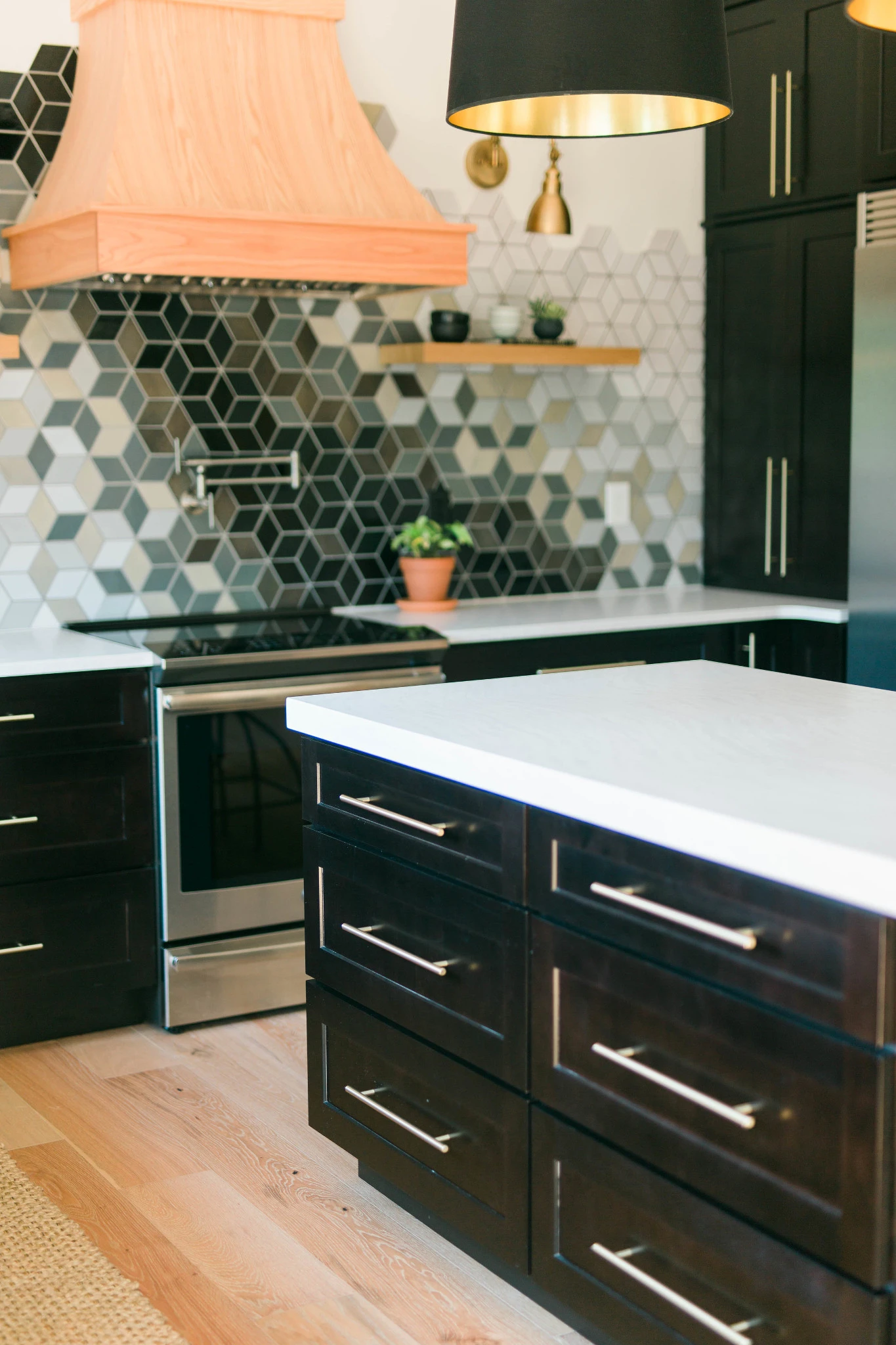 Blend black and white with shades of gray, lightly stained woods, or brushed metallics for a dramatic effect. Cambria design shown: DELGATIE MATTE™