Natural Beauty
The founders of the Beekman 1802 beauty line bring their thoughtful, sustainable approach to the renovation of their farmhouse kitchen
Photography by CHRIS BEBOUT
Like so many American stories, Josh Kilmer-Purcell and Dr. Brent Ridge's is one of reinvention in hard times. Hard hit by the 2008 recession, the couple relocated from New York City to their weekend house in the tiny upstate New York town of Sharon Springs, and took in a local farmer—and his herd of goats—for income. The rest is history. Twelve years and one reality show later, Kilmer-Purcell and Ridge have a booming natural beauty company (named Beekman 1802 for the original owner of their house and the date it was built), a retail store, and a bonafide lifestyle brand.
None of this success happened quickly; it's taken years of learning and scrimping, and of waiting to make any renovations to their home until the business was on a firm foundation. "For the first ten years of the business, we were just scrambling to keep the lights on," says Ridge. "So when we finally, finally could take a deep breath, we decided it was time to make the improvements at home we'd always wanted to."
"WE MAKE ALL OUR PRODUCTS HERE IN THE U.S., AND ONE OF THE BIG REASONS WE CHOSE CAMBRIA IS BECAUSE IT'S MADE IN AMERICA."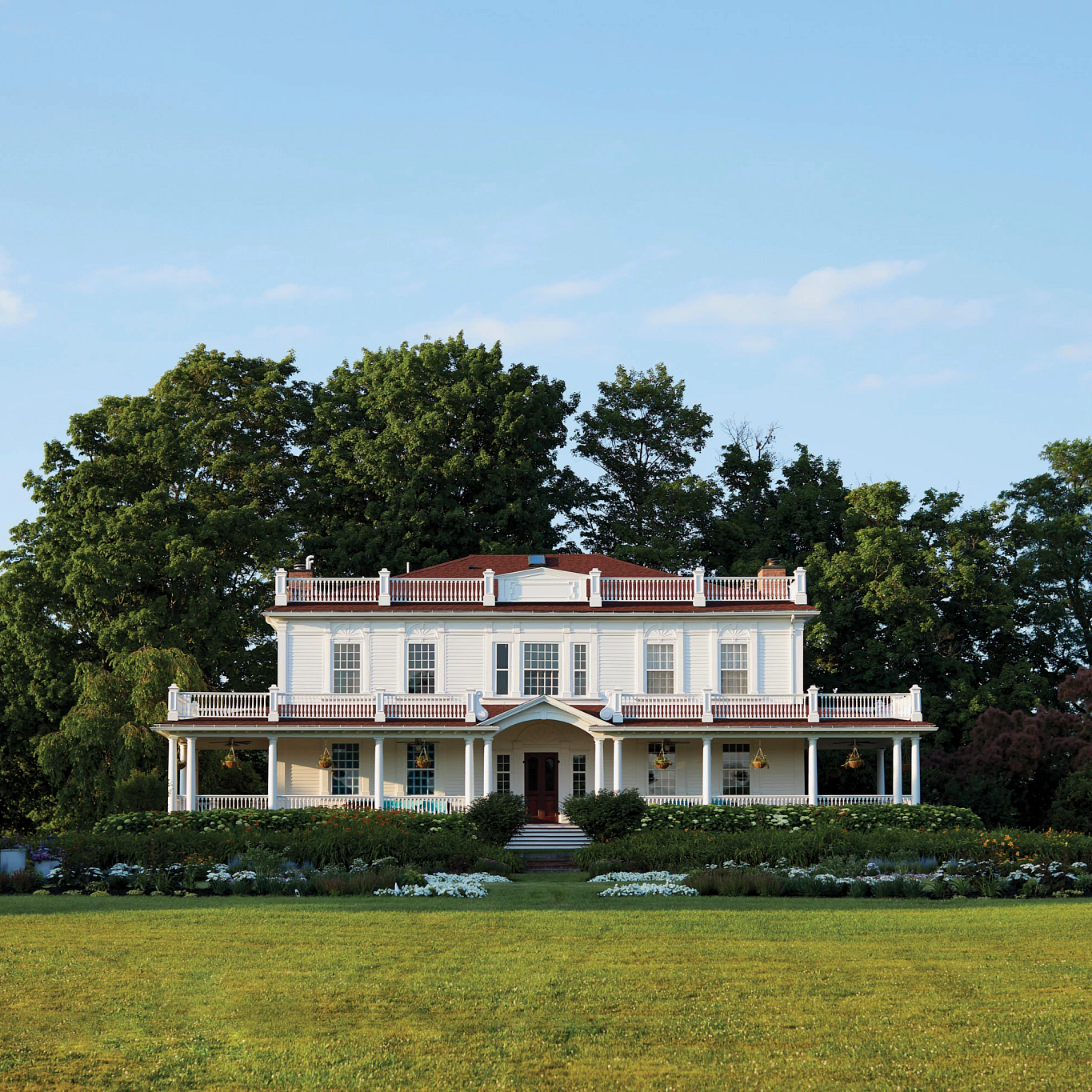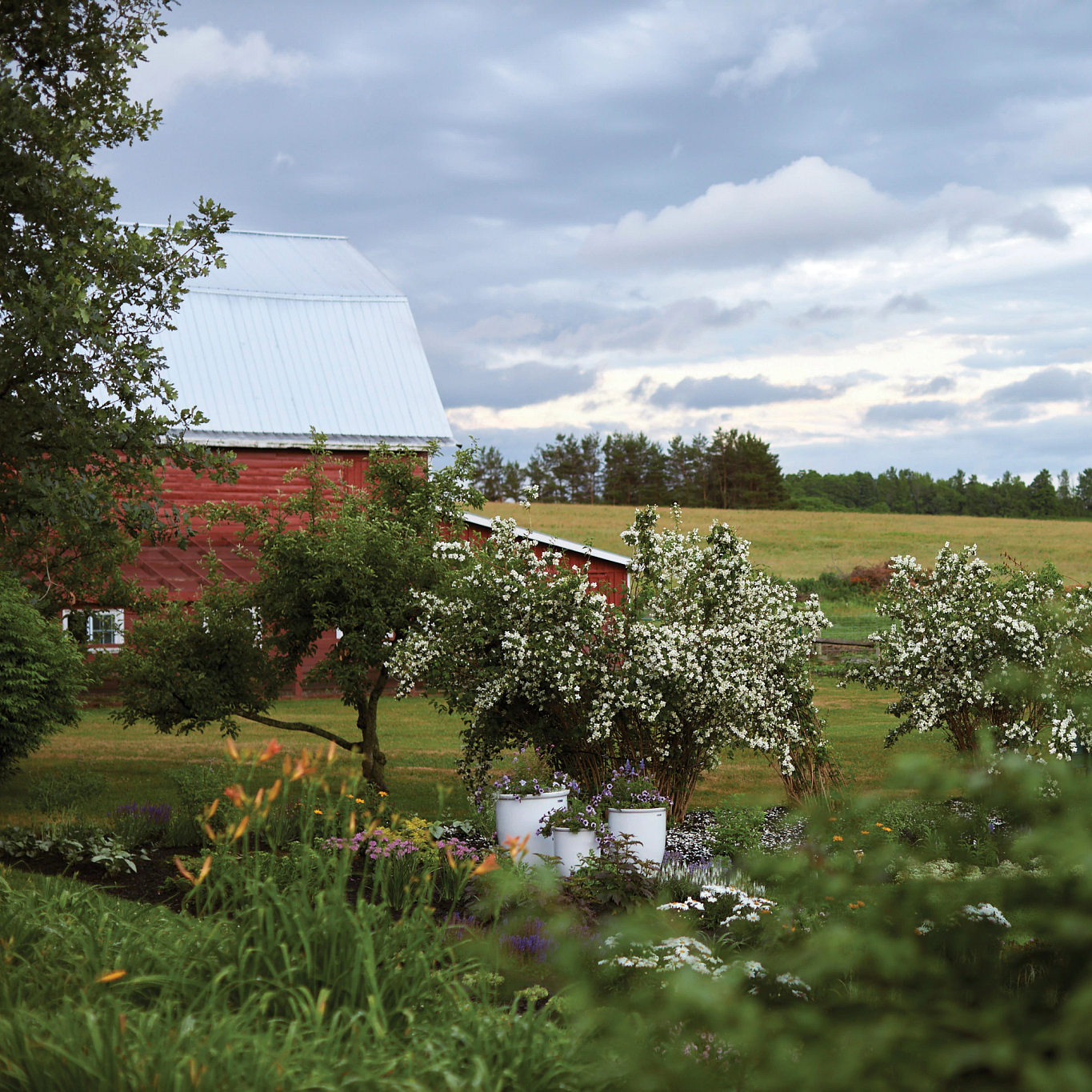 So, last September, the pair embarked on a substantial kitchen renovation, with the aim of creating an efficient place to cook and entertain, and also to develop recipes, shoot food photography, and teach and film cooking classes. "Given everything this kitchen has to do, the decision to use Cambria was an easy one," says Kilmer-Purcell. "We have Cambria countertops in our shop, and we've seen how durable it is, even in an extremely high-traffic environment. So we knew Cambria counters would look great and stand up to heavy use in our home kitchen." They chose Sutherland™ perimeter countertops where they could continue its rich veining across the matching backsplash, and the subtler all-over pattern of Whitby for the large island. The classic designs work beautifully with the painted cabinets (the couple saved and updated the existing cherry cabinets to reduce waste), brass hardware, and herringbone floors.
Next on the renovation list: new fireplace surrounds and bathrooms. But first, the couple wants to enjoy the fruits of their kitchen labor. "COVID put a bit of a hiccup into the job, so we haven't had the new space finished very long," says Ridge. "But we're loving it more every day."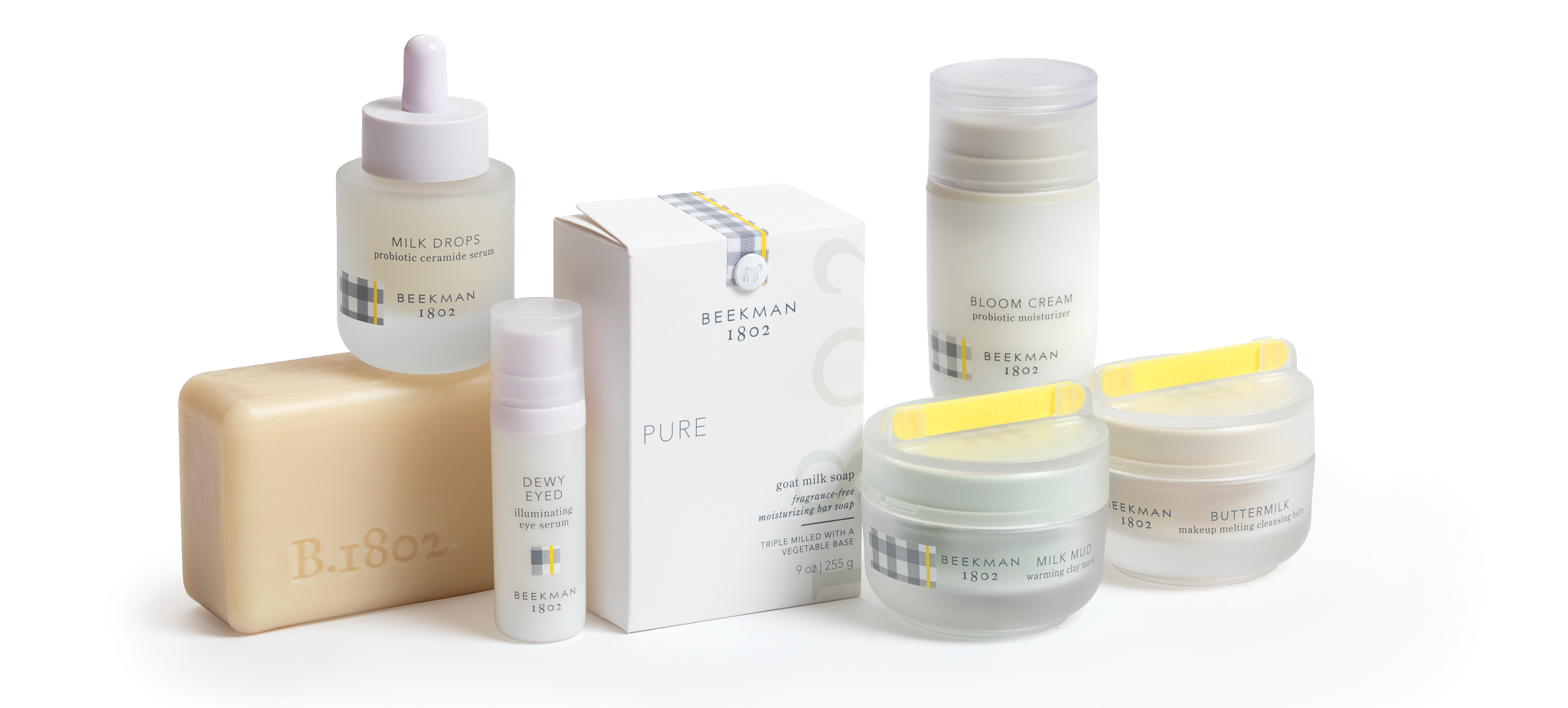 Mild goat milk is especially well-suited for skincare—from anti-aging to acne prevention—thanks to its gentle exfoliating and hydrating properties. The lactic acid in the milk sloughs away tired skin and impurities, while the natural fatty acids and triglycerides and vitamins keep skin soft and glowing.
FROM LEFT:
Please call 1-866-CAMBRIA (1-866-226-2742) to confirm design availability.