Master Your Suite
Written by AMANDA LECKY
Photography by STEVE HENKE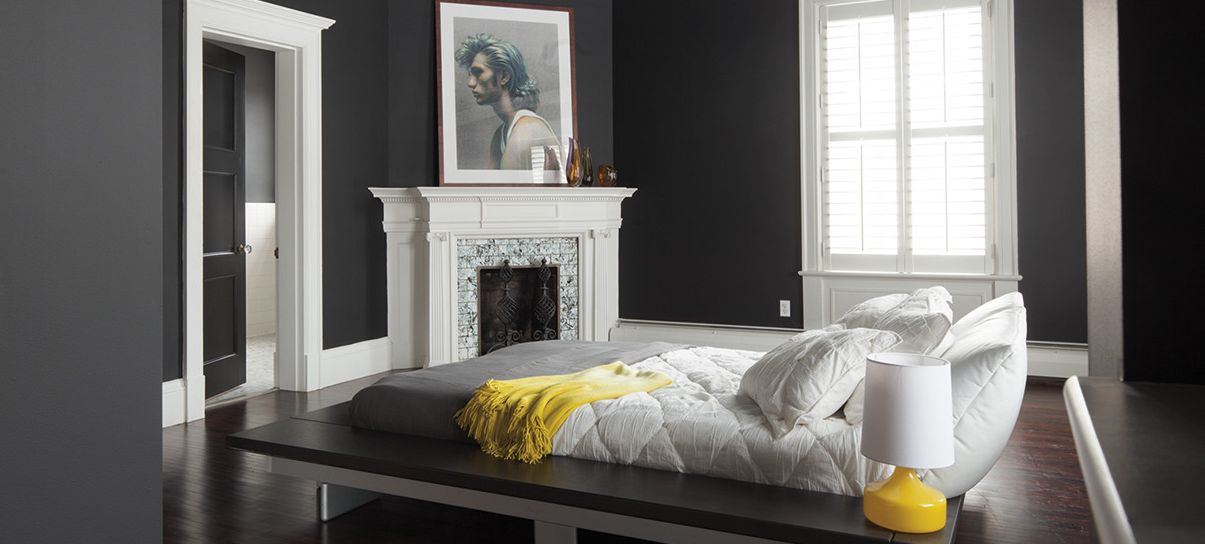 Think, for a moment, about the last night you spent in a really fine hotel. Remember the fine materials used in the design, the way the smooth hardwood floors felt under your bare feet. How the bed managed to both support your back and envelop your body in luxurious softness. How the window treatments slid aside easily to welcome sunlight and delightful views by day, but kept the room perfectly dark by night. Remember the small, thoughtful details—from the iPod dock on the clock radio beside the bed to the comfortable seating area where you collapsed after a day of shopping—that made the space feel like a true getaway. Now, imagine having the same experience every time you step into your own master suite: feeling pampered, restored, relaxed, just as you do when you're on vacation at a five-star resort. Creating that effect is easier than you may think, says Minneapolis-based interior designer Billy Beson of Billy Beson Company. "Your bedroom is your personal sanctuary. If you tailor every element to fit your needs, you'll end up with a space that nurtures you—which is exactly what the bedroom should do." Here's how.
SETTING THE SCENE
First, says Beson, you have to think about the kind of mood you want to create in the space. "Make a list of adjectives that describe how you want the room to feel. Some people want a serene, spalike feeling, and others prefer a more dramatic look." To create a light-and-airy effect, Beson suggests choosing pale, natural colors—watery blues and greens, accented with white and cream—and keeping contrast to a minimum. "For this look, you don't want to shock the eye. You want it to travel easily around the space. That creates a feeling of relaxation." But if your style is edgier, contrast is your friend: Dark walls and floors, highlighted by white trim and bedding will create a space that's bold by day and moody by night. The suite pictured here is a great example of this approach. The charcoal walls lend depth and richness to the large space and emphasize the elegant architectural details, which are set off with bright white paint. "Art looks great against dark walls as well," says Beson. Or, create art niches like the ones at left to showcase treasures. Add high design by choosing stone with a decorative edge, like Cambria's Cascade edge in Praa Sands, shown here.
CREATING MINI-RETREATS
Once you have a sense of the look you want, think about how you'll use the space. "Most people actually use the bedroom for a lot more than sleeping," Beson says. "So consider what else you'll do in the room—dress, read, watch TV, eat, work." Think of it as creating a series of retreats within the main oasis: A cozy nook for reading the Sunday paper, a chair and ottoman where you can watch your favorite shows, and, even for small spaces, a countertop to hold a coffeemaker so you won't have to go all the way to the kitchen in your bathrobe. "Think beauty and durability," says Beson. He recommends the Waterstone Collection from Cambria as something that will stand the test of time in both style and resilience. "Whatever your choices, let your lifestyle guide you," he says. "If you have guests frequently, it can really help to give yourself a bedroom living area so you have someplace to relax alone after a long day of togetherness."
ARRANGING THE SPACE
How you position your furniture will mostly depend on the particulars of the room itself. "You can look up Feng Shui guidelines for the best place to put your bed," says Beson, "and that's not a bad thing to do. But most rooms only have one wall that's big enough for a king- or queen-size bed and nightstands, so you may not end up with much of a choice." After your bed is in place, choose bedside tables that are big enough to hold the essentials. "It shouldn't be so big that it's likely to attract clutter," says Beson. Ideally, he suggests, you should choose a nightstand with a drawer or two, so you can stash necessities inside, keeping the top surface clear. And, don't underestimate how much wear and tear your bedroom and its furnishings will get. "I even go so far as to replace my clients' nightstand tops with Cambria. That way they'll never have to worry about water rings from their drinking glass."
DRESSING ROOM
Take a step beyond the walk-in closet by fashioning a true dressing room. In addition to built-in clothing storage components, consider a dressing table or even an island, fitted with drawers and a durable top surface for folding or laying out outfits. Ideally, this room should adjoin the master bathroom.
LIBRARY
"A room without books is like a body without a soul," said Cicero. The bedroom is no exception: Fashion your own space - big or small, with plenty of adjustable shelving, a comfy chair or two, and a table for setting a tea tray. High ceilings? Go all the way up and add a rolling ladder (or a small, folding stepstool) so you can reach the tallest shelves.
MINDFUL RETREAT
Cultivate your inner peace by transforming part of your suite into a soothing, inspirational space where you can quietly practice yoga, meditation, or prayer. Radiant heat beneath the floor will keep you warm during long seated periods or floor exercises. Dimmer switches are a must for lights, so you can control the level of glow.
ESSENTIAL LUXURIES
In any bedroom, the bed should be the star of the show, so take care to make it look and feel luxurious and indulgent. Choose linens that are soft and supple to the touch—look for sheets with a thread-count of 400 or more, says Beson, noting that prices have come down for even the finest linens—and pillows and duvets that are dense and covered in heavy-duty cotton. You can't go wrong with an all-white bed, especially in a room with deeply or brightly colored walls, but you'll find a nearly endless array of patterns available at every price point, so you're sure to find bedding that suits your style and budget to a T. It's equally important to keep more practical features in mind, too. Lighting, for example. All bedroom lighting should be on dimmer switches, says Beson. And in a room shared by a couple, each side of the bed should have a switch or remote that controls all the lights in the room—so if your partner falls asleep before you do, you can turn his or her light off without jostling. Controlling natural light is key, as well. Consider combining decorative side panels with blackout shades at the windows. "I love the remote-control shades that you can control from a smart phone or tablet from the bed," says Beson. "It's details like that—small conveniences—that help create a space that's uniquely attuned to your needs."