Layered Living
After designing traditional and transitional houses for her family, Canadian interior designer Rutnaish Prihar completes a stunning contemporary project, achieving a striking balance between cool and comfy
Written by Thomas Connors
Photography by RUTNAISH PRIHAR AND MATTHEW YOUNG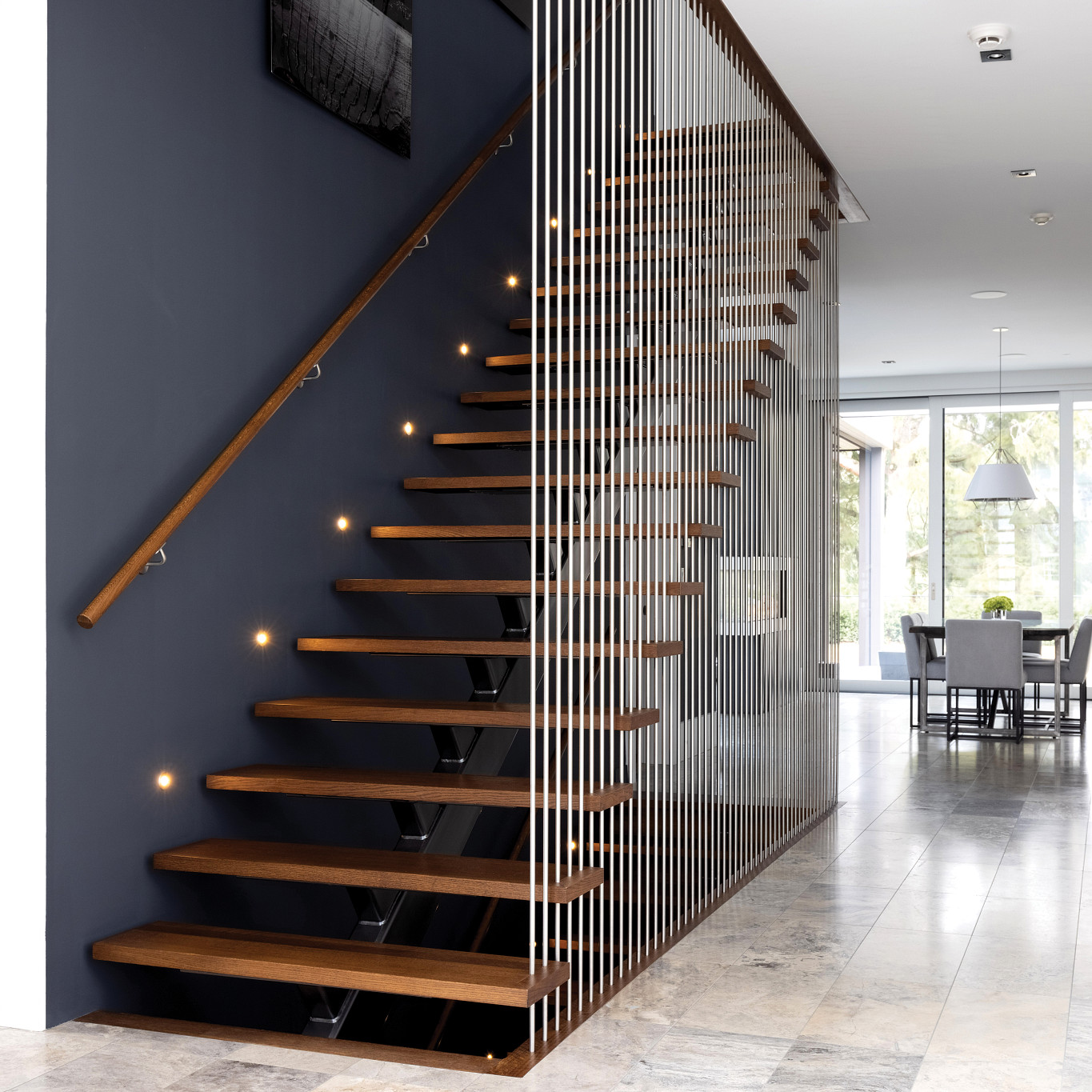 A ROOM WITH A VIEW
Unimpeded sightlines and a sense of spaciousness were key. The entry—where the white oak and stainless steel of the stairway generate a sleek geometry—offers a clear view through the kitchen dining area to the garden beyond.
---
SLEEK AND STYLISH
"I love white," says Prihar, "and Cambria's WHITE CLIFF is so nice and pure, and really shows off the walnut on the island. Plus, it's durable and easy to clean—hands-down the best choice."
A carefully calibrated contrast pervades the kitchen, with its warm travertine floor, dining table of reclaimed boat wood, and leather-and-steel island stools.
---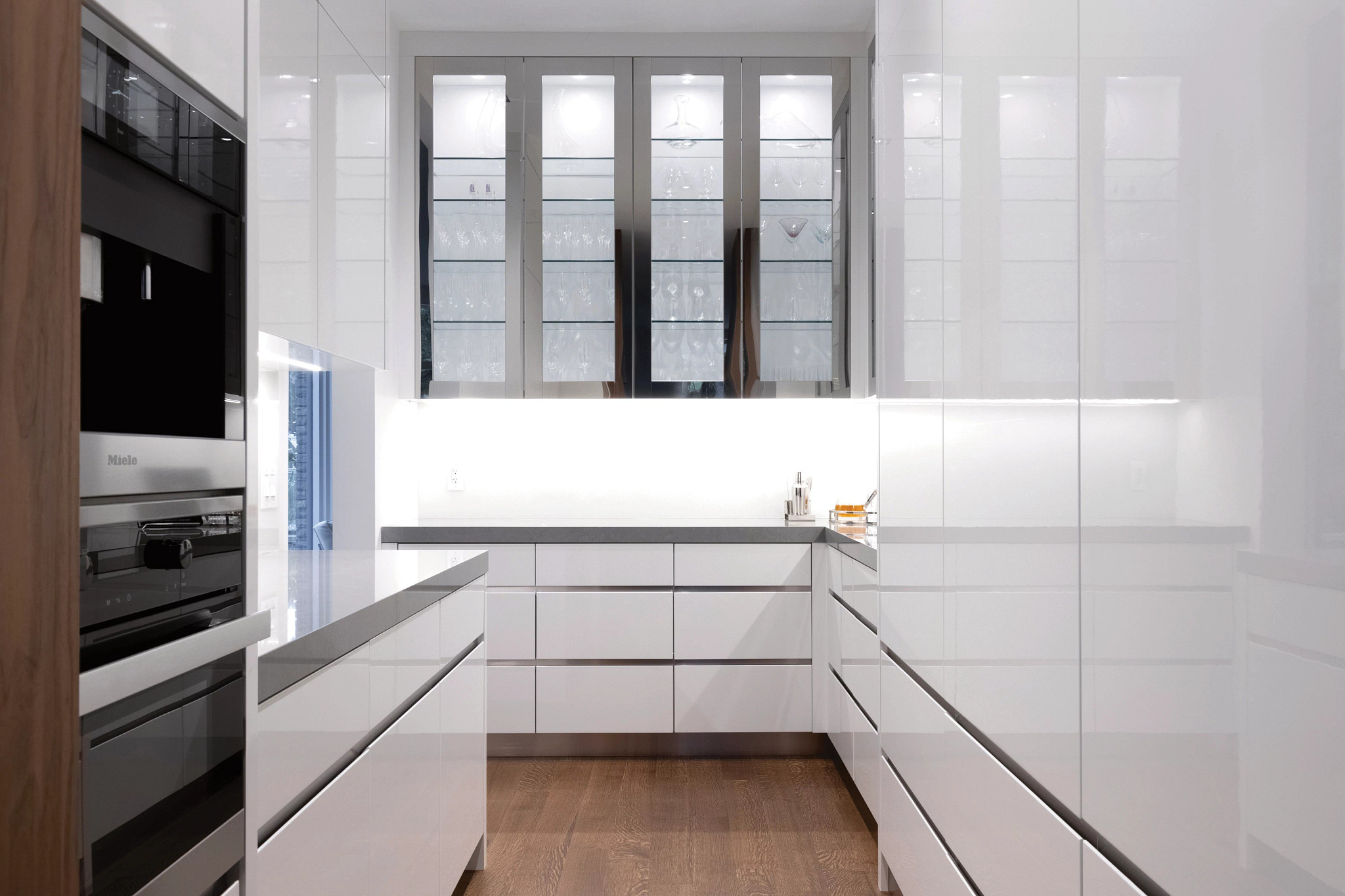 EVERYTHING IN ITS PLACE
In the butler's pantry, Cambria's concrete-hued CARRICK is the perfect complement to the stainless steel detailing of the high-gloss lacquer cabinets.
---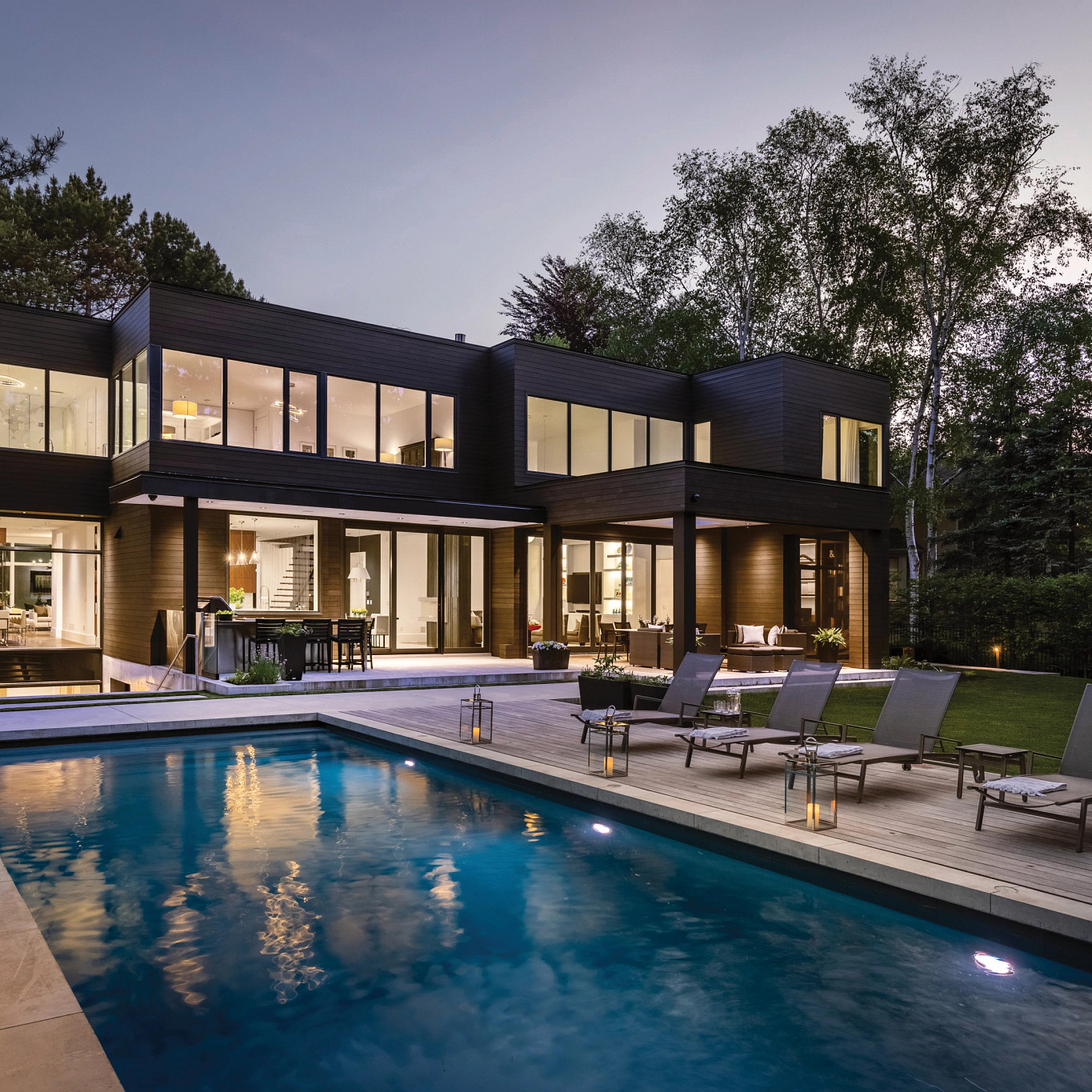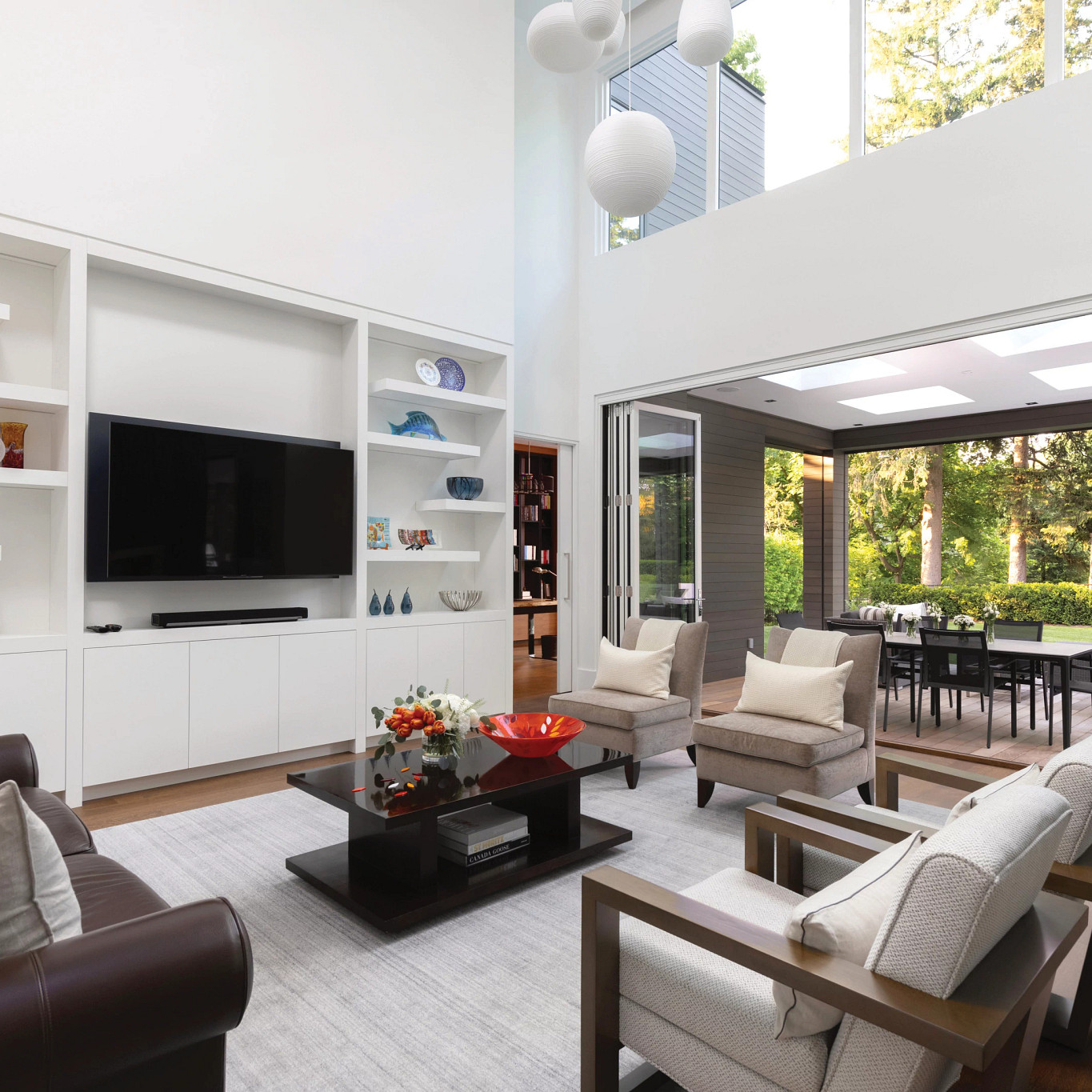 SUMMER FUN INDOORS AND OUT
The rear facade is amply windowed, creating a powerful link to the outdoors (left). The double-height family room opens directly to the garden terrace (right).
---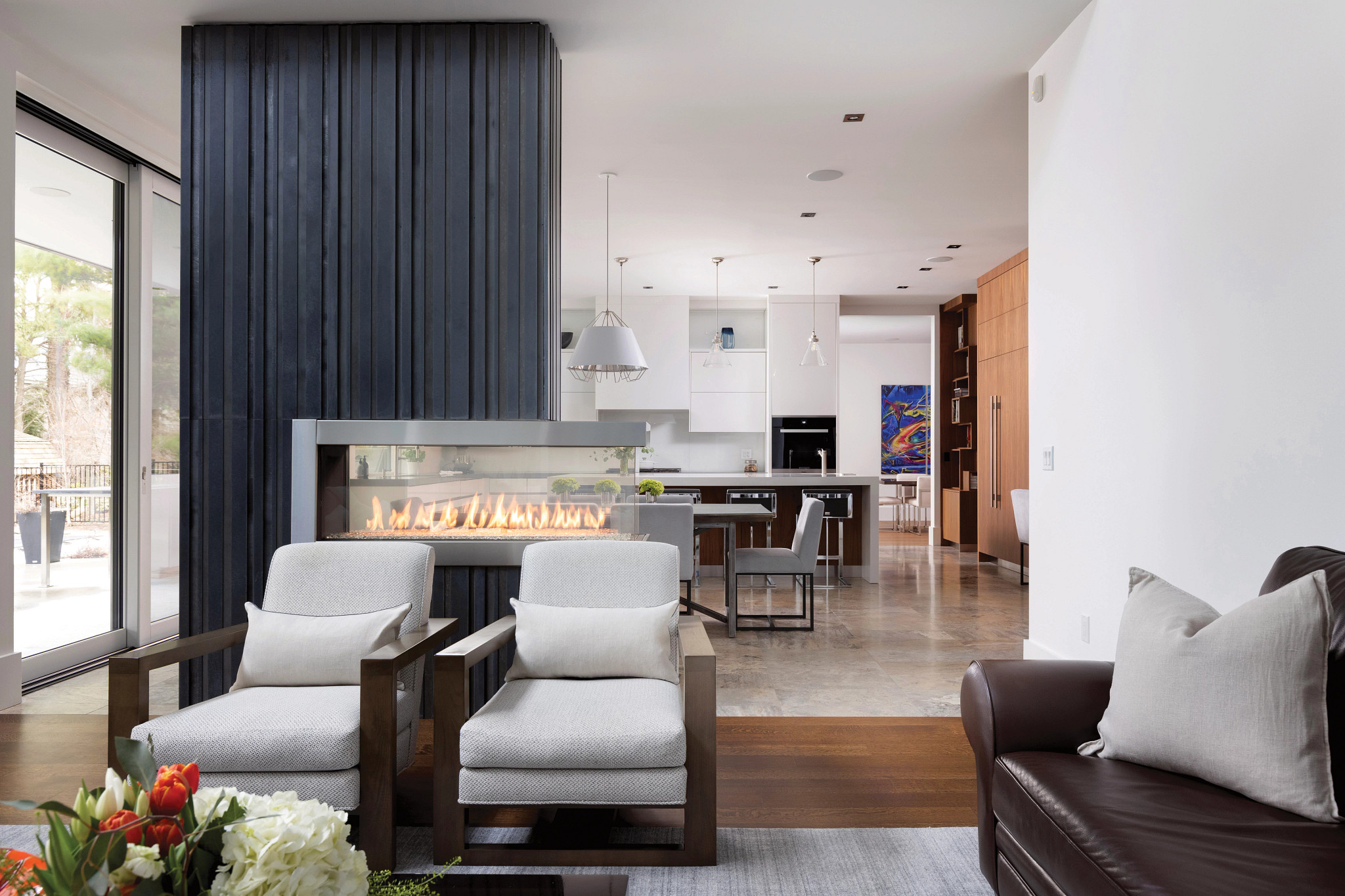 FIRE AND LIGHT
Prihar devised a three-sided fireplace set in a concrete pier to mark the transition from the kitchen to the family room. Roger Lounge Chairs by Thayer Coggin welcome homeowners and guests in style.
---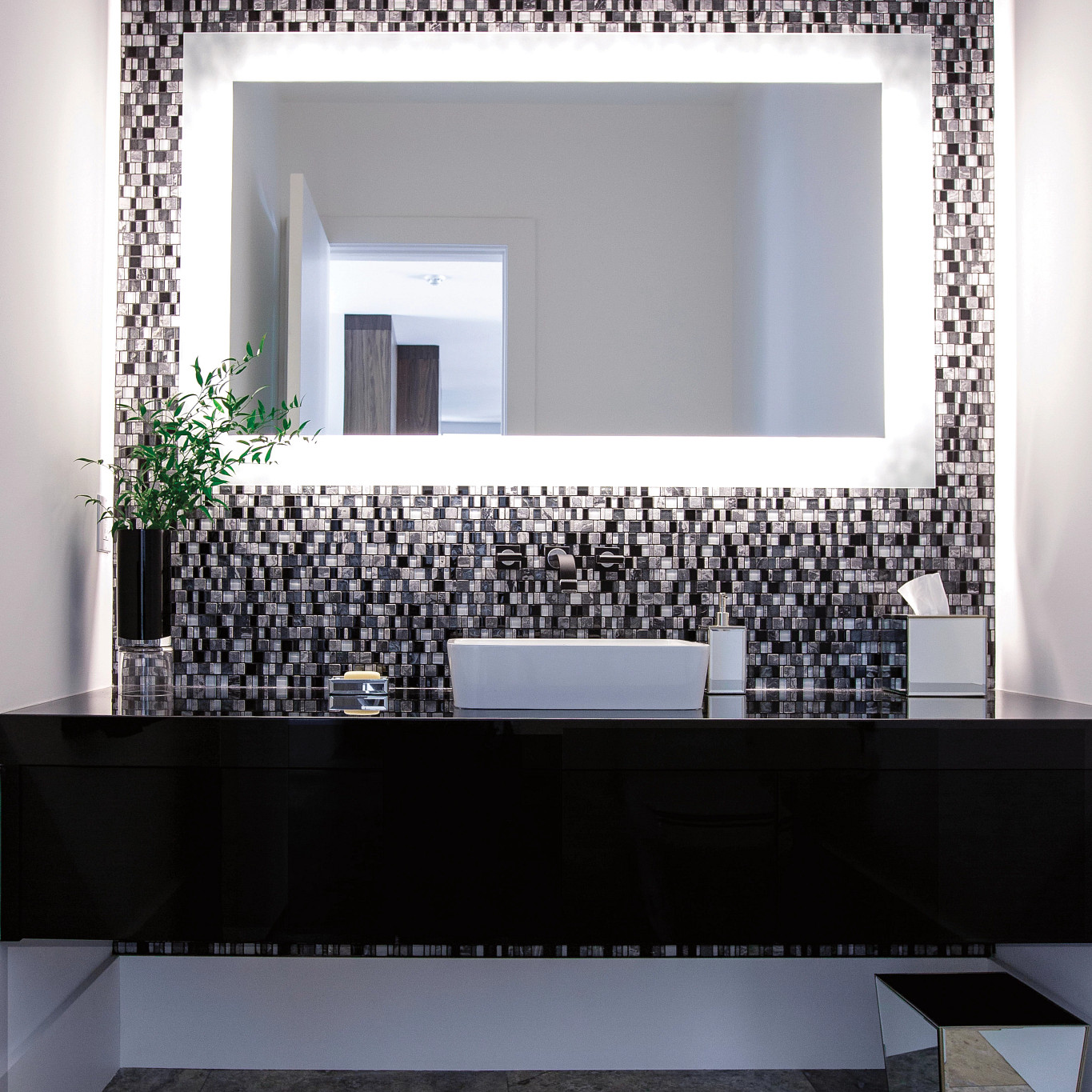 LINEAR DELIGHT
A mosaic wall treatment forms a dynamic backdrop in the powder room, tying together the white backlit mirror and CAMBRIA BLACK™ floating vanity.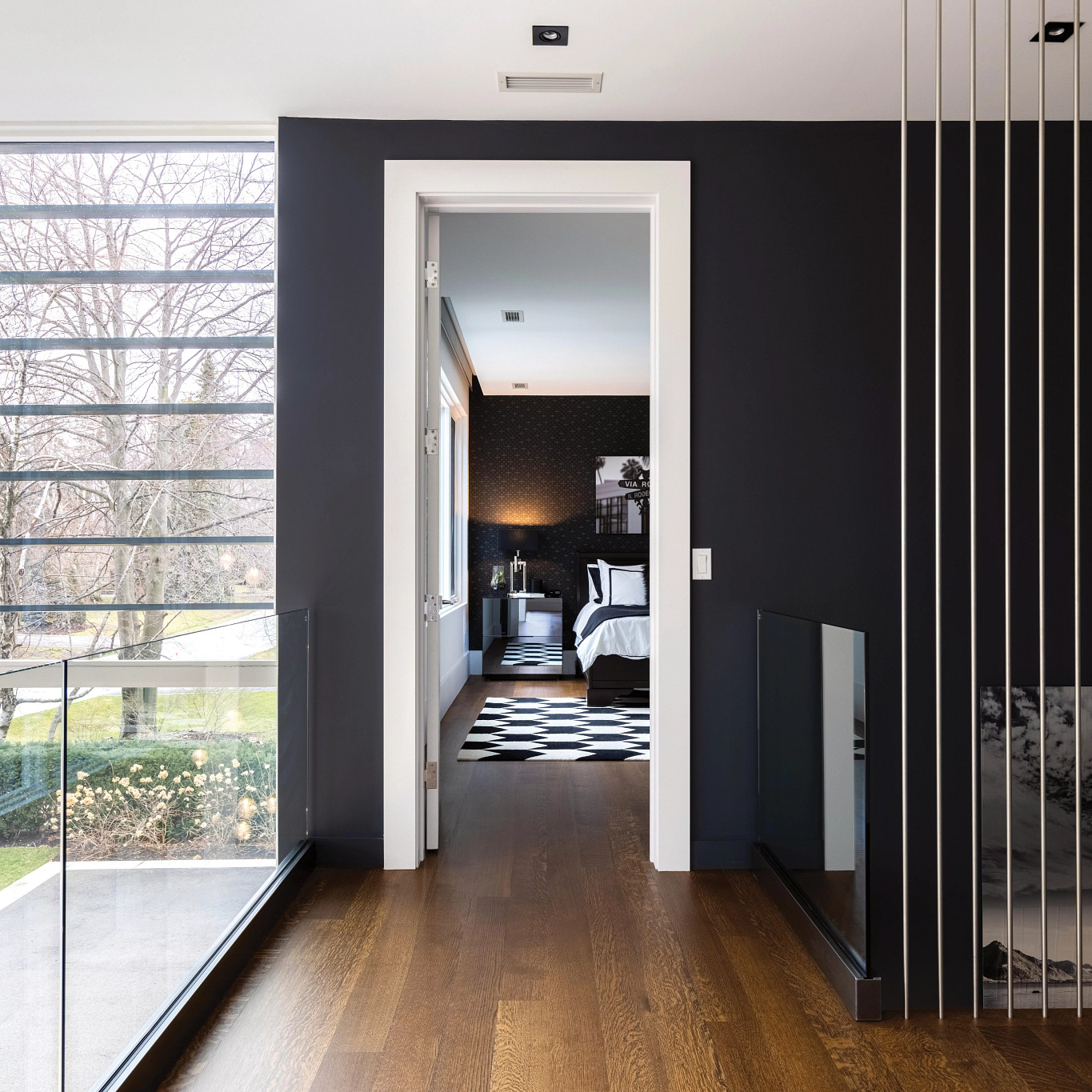 FRESHEN UP
A second-floor bedroom opens to a gallery overlooking the living area below. The vertical and horizontal elements bring some smaller geometry to the large spaces.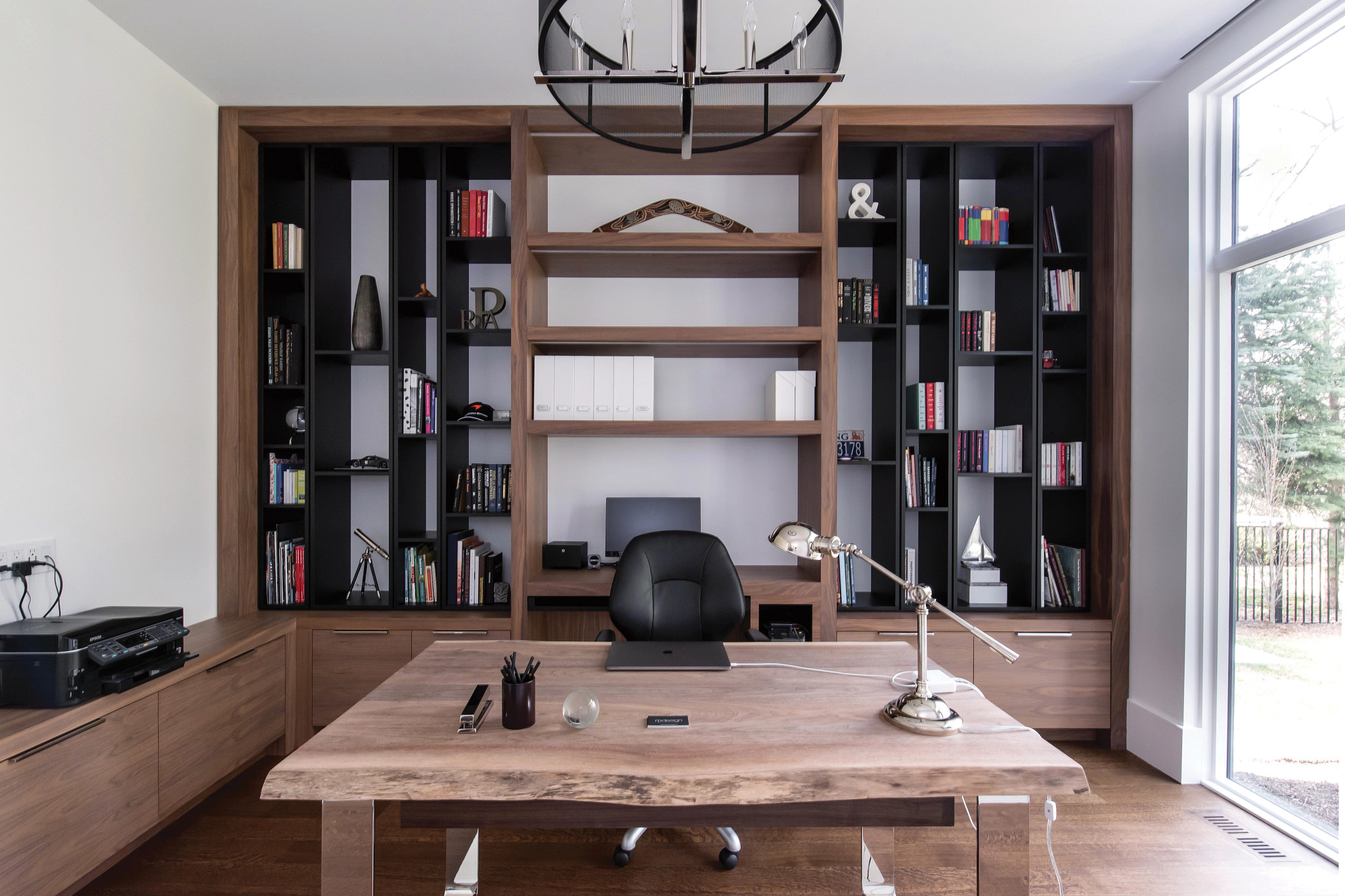 ALL BUSINESS
For the office, Prihar designed floor-to-ceiling bookcases and a desk made of live-edge walnut to bring warmth and a cozy vibe to the space.
---