Laundry Love
Patric Richardson says it's time to come clean and embrace clothing care.
Written by Amy Nelson Sander
Photography by STEVE HENKE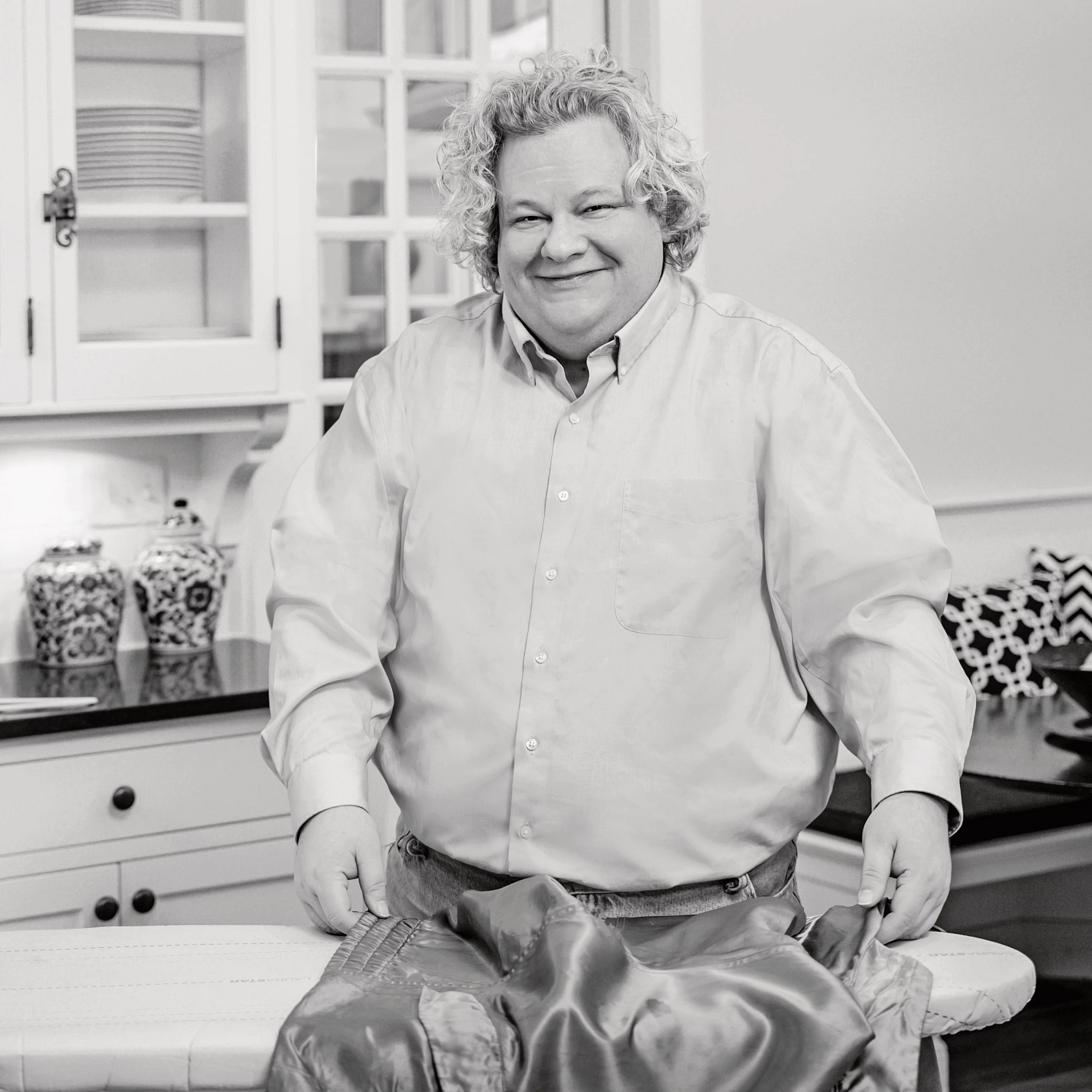 Patric Richardson loves doing laundry, and thinks you should too. The self- proclaimed "Laundry Evangelist" from St. Paul, Minnesota, says you can ditch your dry cleaner and care for your clothes with a few basic tips.
Voted "best dressed" in high school, Richardson credits his Kentucky grandmother for his passion for clothing and apparel. The laundry camp workshops he ran in his vintage clothing store called Mona Williams at the Mall of America were so popular that they led to Richardson's recently released memoir, Laundry Love: Finding Joy in a Common Chore, and TV series on discovery+ called The Laundry Guy, which also will air on HGTV in late summer.
You might be surprised at the satisfaction that comes with skipping the dry cleaner and laundering your own "dry clean only" pieces. Subscribe to Richardson's methods that take you back to the basics by using club soda and vinegar and even vodka as common, chemical- free ingredients. Richardson says all you need for success is some confidence and creativity. We can all retrain ourselves to clean, revive, and care for our laundry and garments in our own house and thumb our noses at conventional dry cleaning.
DIY VS. DRY CLEAN | Richardson's top tip is to know that everything can be laundered. "With a wool suit, nobody remembers the sheep got wet. The farmer did not dry clean the sheep," he says. But to clean your clothes yourself, never wash on cold because the water temperature needs to be at least 62 degrees to activate most soaps. He uses the warm water setting, cold rinse, and express cycle.
STAIN REMOVAL
Do not own anything you are afraid to wear or wash. From lipstick stains to keeping denim indigo, Richardson has a LAUNDRY LIST OF TIPS to care for your clothing and garments.
For silk, spray stain with vinegar, blot dry, and wash as normal.
For ink, use rubbing alcohol and a horse hair brush to scrub away the stain.
For red wine, use a few teaspoons of sodium percarbonate with water. The red stain chemically reacts in the solution and turns blue instantly. The blue stain will wash out in warm water in the washing machine.
If your down comforter has any stains, treat with a mixture of soap flakes and water. Wash the comforter on warm, and throw it in the dryer on low temperature with tennis balls or dryer balls. Yes, down feathers can get wet, just as wool can.
Keep your indigo jeans true blue by soaking new jeans in water with ¼ cup of salt to help preserve the color. Then flip them inside out and wash on warm with soap. Air dry.