In Vino Veritas
Written by AMANDA LECKY
Photography by STEVE HENKE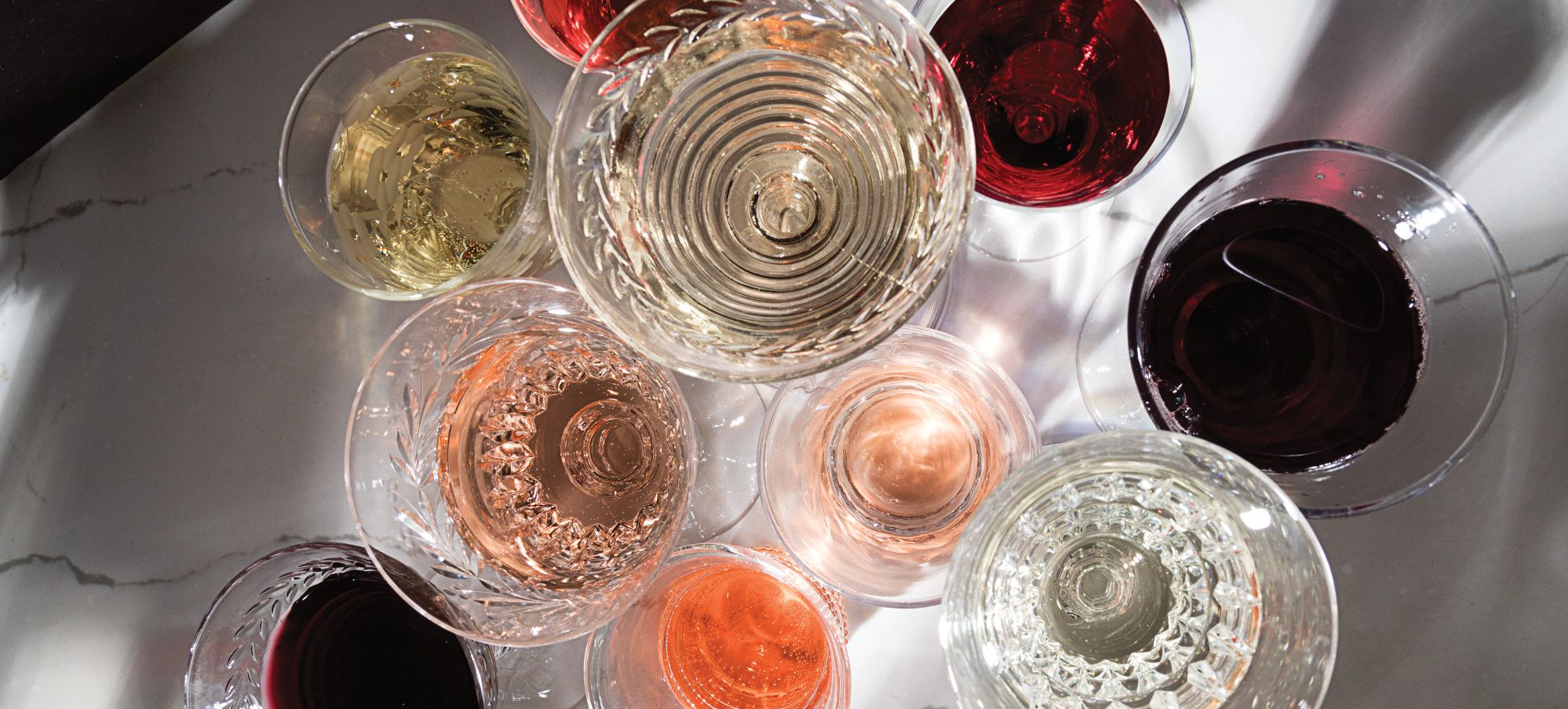 Cambria design shown: ELLA™
Abundant sunshine and spectacular topography make the Golden State an enticing travel destination—as well as the best place in the United States to grow wine. Indeed, California not only produces close to 90 percent of all wine made in America, it's the fourth-largest wine producer in the world, according to the Wine Institute advocacy group. But last year two of its most famous growing regions suffered a devastating blow when wildfires raged across Northern California, destroying thousands of homes and several historic wineries. "The tragedy is impossible to overstate," says Leslee Miller, a certified sommelier, "and yet in some ways the news isn't quite as bad as it looked on TV." An early 2017 harvest meant that most of the grapes were safely off the vines before the wildfires began. And only a very small portion of the vines actually burned. The region is rebuilding quickly, and growers are taking the opportunity to reinvigorate the soil and their agricultural practices. What does this mean for wine lovers? "If there's a silver lining to such a terrible event, it's that California wine may get even better," says Miller. "So keep enjoying it!"
RAISE YOUR GLASS
Wine is sacred to California's economy today, but in the late 1700s it was literally sacred: Spanish missionaries planted the state's first grapevines to produce the wine used in their religious sacraments. The commercial wine industry didn't take hold for almost another hundred years, when gold rush prospectors drove demand. Napa and Sonoma Counties quickly became the seats of California winemaking and are still the best-known regions to many, though today 70 percent of California wine is grown in the Central Valley. What makes California so well suited to winemaking? Year-round sunshine, for one thing, which allows for a long grape-growing season. Also essential: thousands of miles of coastline, which usher in the refreshing breezes and fog that cool-climate varieties like pinot noir and chardonnay love. Diverse soils, including loam and clay, plus varied terrain—from hillsides to protected valleys—provide the ideal growing environments for a range of grapes. "The amazing thing about California is that it has so many subclimates," says sommelier Leslee Miller. "So you can have a huge variety of styles even within one grape. Cabernet from Napa will be totally different than cabernet from Sonoma—and even within those two counties you'll have variation." California wine also has essential differences from European wines, says Miller. "Warmer growing temperatures mean our wines are fruitier and less acidic than their European counterparts, and many are higher in alcohol by volume."
REGIONAL VARIETALS
NORTH COAST
Including Napa, Sonoma, Mendocino, and Lake County, the area is best known for cabernet sauvignon (Napa) and pinot noir (Sonoma).
CENTRAL COAST
Stretching from San Francisco to Santa Barbara, the Central Coast is a rich winemaking region. Paso Robles is famous for its reds—Syrah, zinfandel, cabernet sauvignon, and merlot—and Santa Barbara is better known for pinot noir.
CENTRAL VALLEY
Although not as known for "fine" wines, this region produces many of California's wine grapes used for bulk wine production.
SOUTH COAST
Encompassing everything south of Los Angeles to Mexico, the region has several hot spots: Malibu, Temecula Valley, and San Diego County. Varied conditions produce great cabernets, Syrahs, and merlots, plus aromatic whites.
PLAN A WINE TOUR
"The best thing we can do to help the California wine regions recover from the 2018 wildfires is to visit," says Miller. "The wineries—and inns and restaurants—are absolutely open for business. It's beautiful, and there's plenty of incredible food to eat and wine to taste." Here are three of Miller's favorite wineries to visit:
NAPA | MATTHIASSON WINES
Award-winning Matthiasson Wine is at the forefront of the "New California" era with strong attention to farming, sustainability, and high-quality standards. Theirs are truly some of the best wines in California today.
SONOMA | SCRIBE WINERY
Scribe Winery is one of the newest, coolest wineries on the block, with a huge cult following. Adam and Andrew Mariani, the brothers who own the winery, are changing the way wine drinkers enjoy and share wine.
CENTRAL COAST | BONNY DOON VINEYARD
Randall Grahm is one of the most progressive winemakers in American history. He is currently trying to invent 10,000 new grape varietals! There's a reason the New Yorker recently called him the "Don Quixote of the vineyards."
Leslee Miller is a certified sommelier and owner of Amusée wine club. Visit amuseewine.com for more info.