Selling Your Home: How To Stage A Kitchen
A kitchen that is ready to sell should look its absolute best, and for good reason. It's one of the most important spaces to the majority of home buyers. Before selling your home, try to put yourself in potential buyers' shoes. When it comes to the kitchen, you want to give them something to be excited about. You don't always need a full remodel to accomplish this – we're sharing some simple staging tips and smart kitchen updates that can make a big difference when selling your home.
How to stage a kitchen
It's true that a perfectly staged kitchen is not practical for our daily use, but makes an important impact on buyers' decisions to purchase your home. Because of that, it is well worth your blood sweat and tears to prepare it for your listing. It's a big step in helping you move on to your own next steps and adventures.
If you are thinking of selling, read on and make a list of what you need to do. Give yourself plenty of time to peck away with the time you have. Decluttering and cleaning are a must and can cost you as little as a few hours of your time. Beyond that, consider some updates which can help accelerate and enhance the sale of your home in a big way.
Top tips to sell fast
1. Declutter
Declutter inside and out! Clear off countertops and clean out cabinets.
Get yourself some boxes to help organize this process. Start by removing everything from your countertops. Next, move to the inside of your cabinets, pantry, and appliances. Buyers definitely DO look inside things. If your cabinets are crowded or messy, they can give an impression that the kitchen doesn't have enough storage space. Don't give potential buyers any reason to think negatively.
Donate the things you won't be taking with you; pack away serving dishes, gadgets, and your rarely used small appliances to leave plenty of room inside the cabinets. Organize what remains into neat and tidy stacks and rows. This allows buyers to see into the cabinets. Think of how grocery shelving looks and replicate that in your cabinets.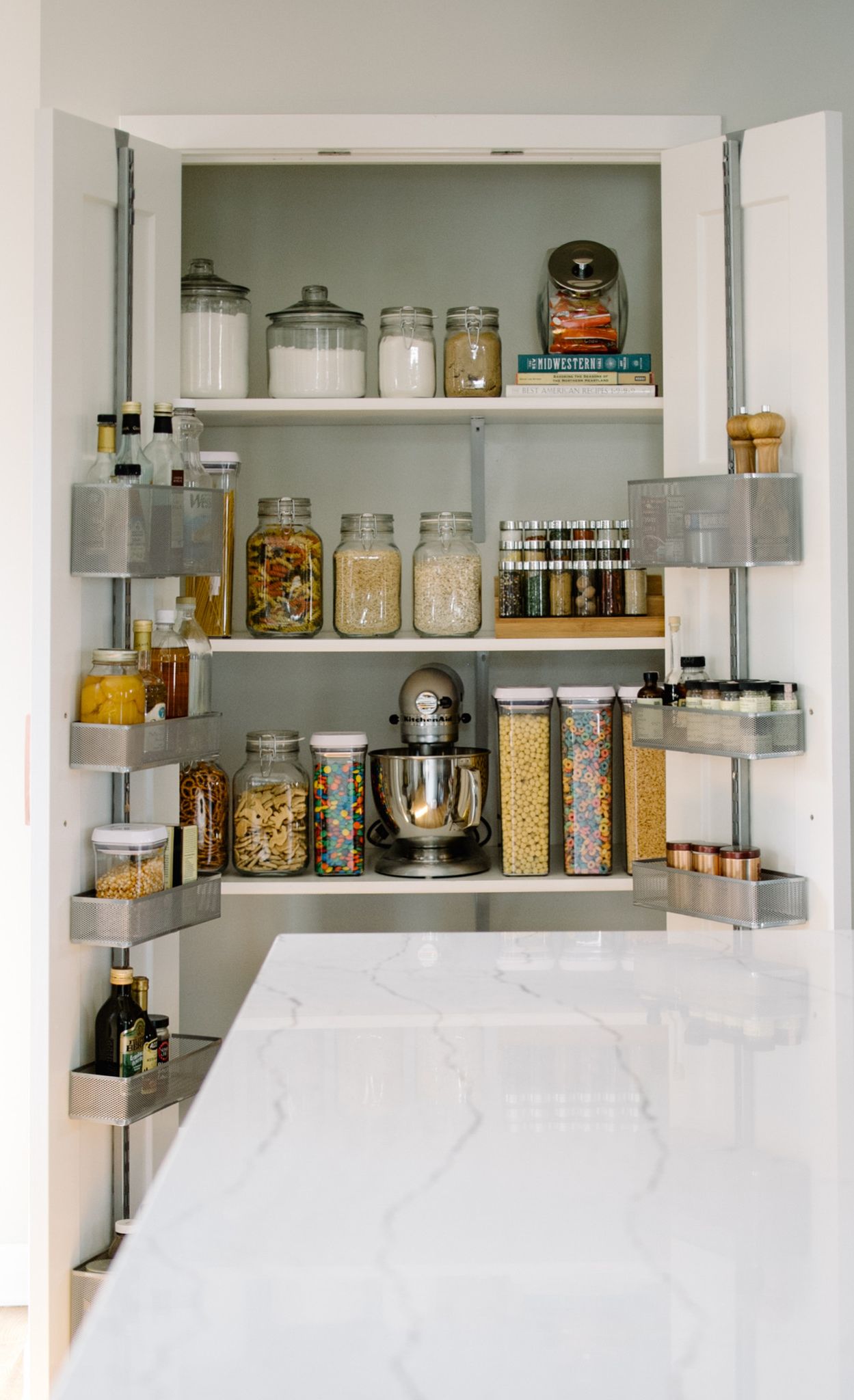 Decluttering, clearing your counters, and organizing your kitchen cabinets can make a big impact when selling your home. Cambria design shown: Ella™
2. Deep clean
A clean kitchen is non-negotiable. After decluttering and removing items, it will be easier to have the kitchen deep cleaned. Not enough time? Hire cleaners. They are professionals at what they do so they do it well and fast. Make sure all drawers, cabinet interiors, and appliance interiors are clean, free of crumbs and dust, and returned to their recently re-organized state of buyer bliss. All walls and backsplashes should be scrubbed and de-grimed too. Clean your light fixtures and your windows to maximize lighting and dust along the top sill of your door frames till they shine! And, as simple as it seems, be sure those light fixtures have working light bulbs.
Update where needed
1. Countertops and backsplash
If your kitchen is a little tired and needs a pick-me-up, take a look at your counters and backsplash. Most buyers expect to see at minimum stone tops, and increasingly more commonly, quartz tops in the kitchen. Having new and updated quality quartz countertops like Cambria in your kitchen helps boost your home's value, and gives buyers the "oooh, ahhh" impression they are looking for to make an offer. A marble-look quartz is the most popular option today and transitional enough to go with nearly all cabinet colors and styles. Check out Cambria's Marble Collection™ for a range of stylish designs. Additionally, adding or replacing a tired tile backsplash can transform your kitchen and leave it feeling brand new. Because most backsplashes are only a small amount of square footage, adding tile here doesn't break the bank.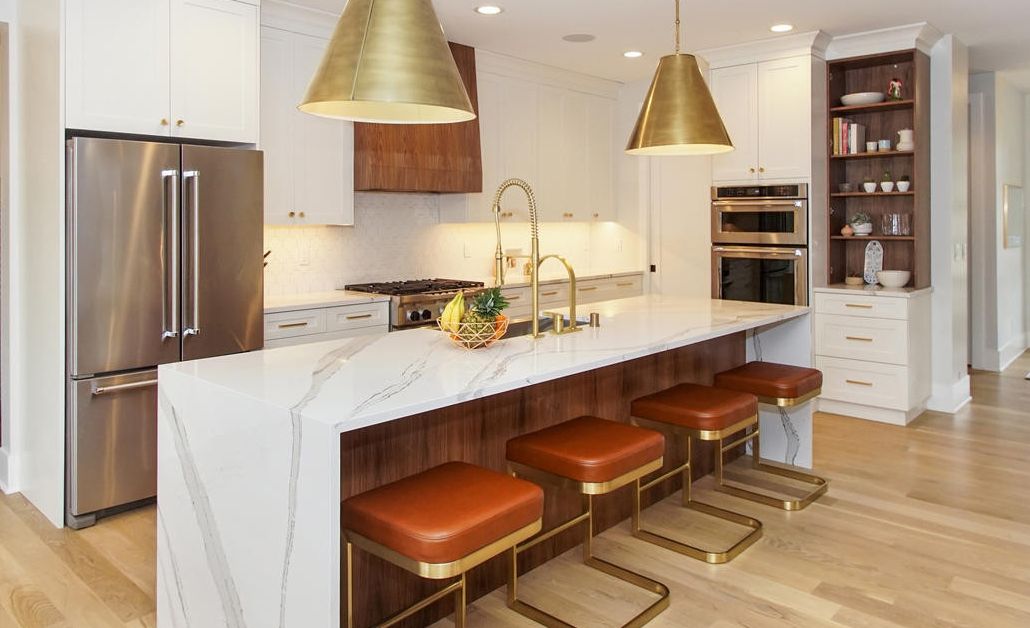 Decluttering, clearing your counters, and organizing your kitchen cabinets can make a big impact when selling your home. Cambria design shown: Ella™
2. Paint
This is a tried-and-true update for a reason. A fresh coat of paint does wonders for any space and the kitchen is no exception. Look at your walls—are they hot pink or neon green? Neutralizing your walls appeals to a larger pool of potential buyers. Consider a warm neutral - white, gray or cream. Some of our go-to colors are Sherwin Williams Natural Choice or Repose Grey. We also love Benjamin Moore Classic Gray and Paper White. As with any paint project, always sample several colors on your wall before committing to a full gallon or more.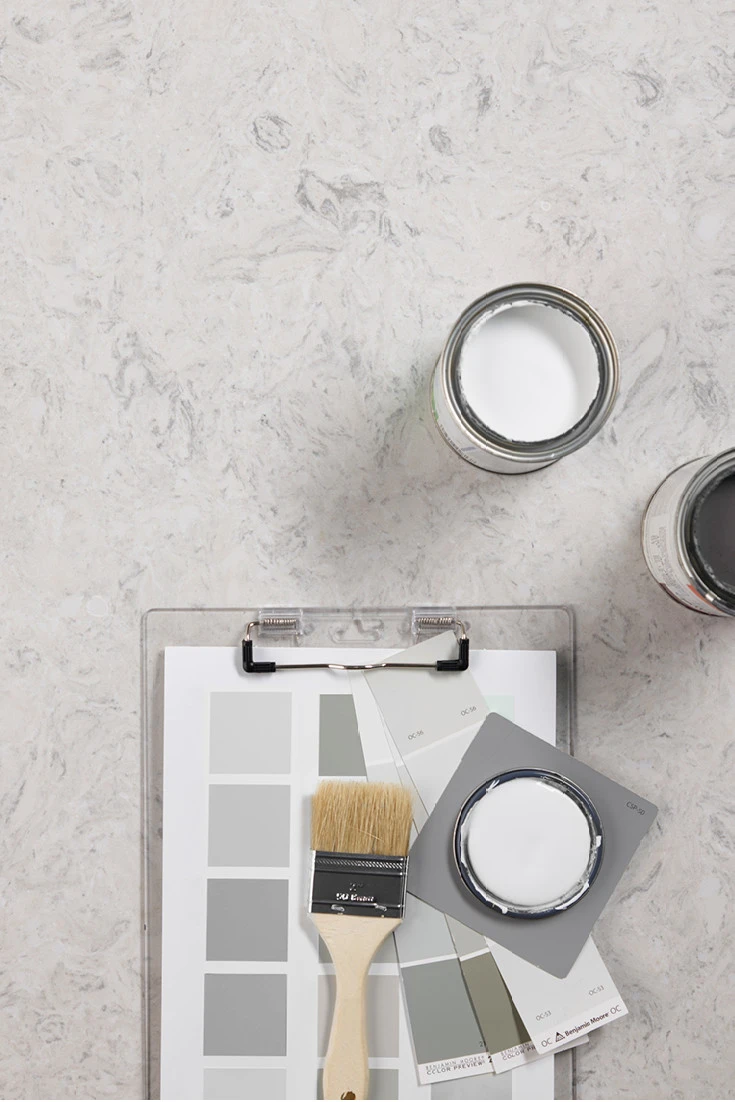 Freshen up with a coat of paint that complements your design. Highgate™ goes well with a palette of neutral grays.
How do your cabinets look? Give them a critical eye. If they seem dated or tired, consider painting them. You can save yourself time to pack those moving boxes and let the pros tackle the job. Hiring a painter not only will save you time and effort, but they'll know the best paint for the job since cabinet paint needs to be more durable than wall paint. Again, keeping the color light and airy is best here to appeal to the widest range of people. Lighter colors tend to age better too. Some of our go-to whites for cabinets are Sherwin Williams Pure White or Benjamin Moore Dove White. If you decide to tackle painting your cabinets yourself, invest a bit of time in online video tutorials to get tips from the DIY pros.
(See paint recommendations to complement Cambria countertops with the Paint Match Tool featuring Benjamin Moore.)
3. Hardware and lighting
Aside of decluttering and cleaning with a little bit of elbow grease, swapping hardware can easily be the most inexpensive and quick way to add new life to a kitchen. This project could take you as little as a few hours on the weekend. You can find hardware at any big box or neighborhood hardware store, or even online. You'll need a screwdriver and the new knobs or pulls. Be sure to measure the distance between drill holes in your current cabinetry to be sure you purchase the right size.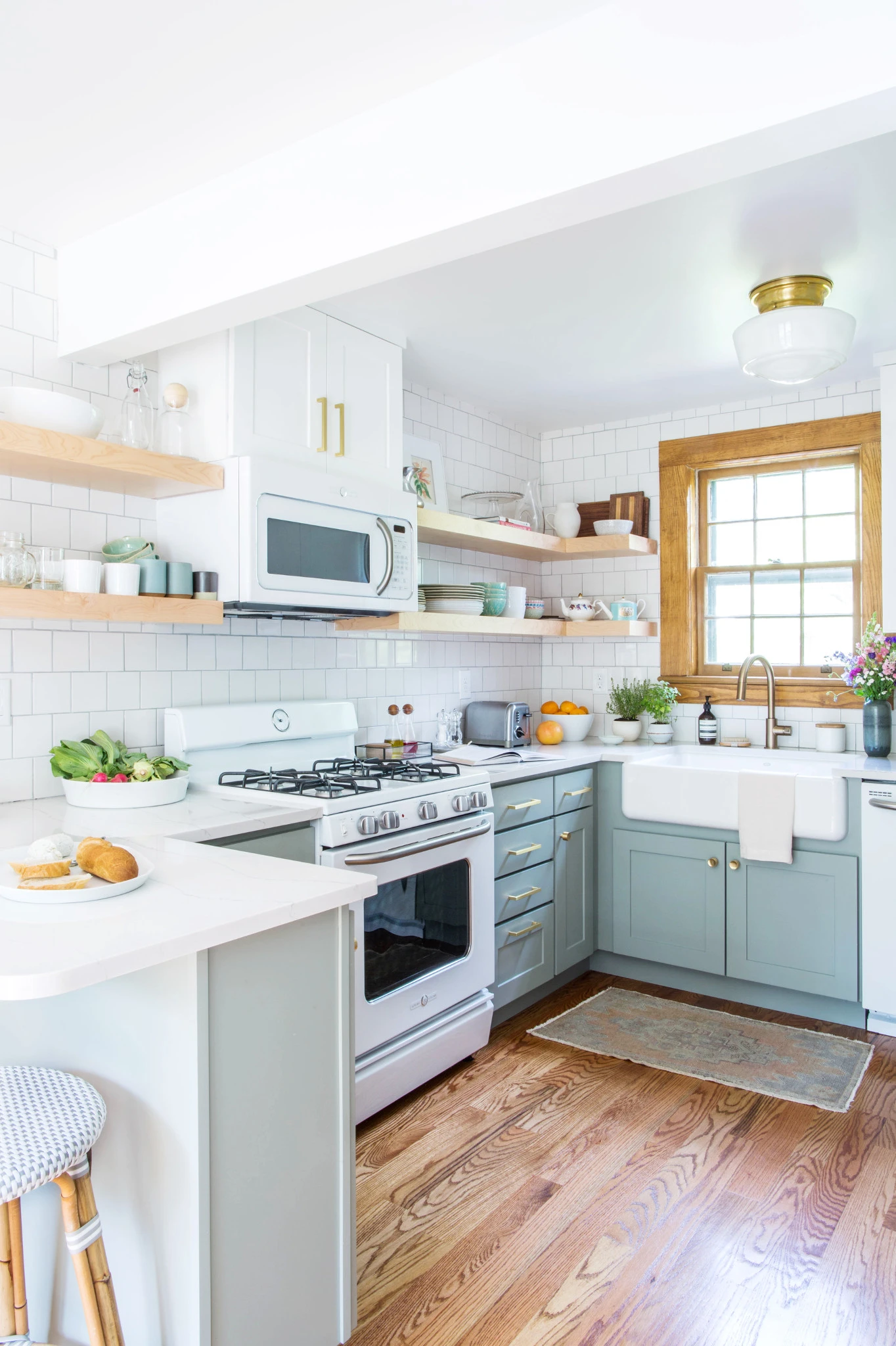 Lighting is also an easy way to bring new life to any space—kitchens included. Light fixtures can be inexpensive and not only add a bit of architectural interest to your space but they can help bring in more light which is key to showing a home at its best.
Staging the kitchen
Once you have completed your decluttering, cleaning, and any updates, layer in a little bit of interest into the space through some light staging. Pile up some granny smith apples, lemons, or oranges in a fruit bowl on your counter. Place a vase full of fresh flowers next to it to add color and a great scent. There is no need to invest in anything other than your standard grocery store flowers—mums, freesias, and lilies can last up to two weeks and add just the right pop of color. You can also add a smaller bowl of sweets for visitors. We like to use the homeowners' cookbooks (one or two is plenty) if they are in good condition, nestled into a corner with a cute wood cutting board. As a final touch, place new hand towels and some nice hand soap next to the sink.
With these tips in mind, selling your home – with your kitchen as the star – should be much quicker. Best of luck!
Our thanks to Heather Fox and Megan Burton of Fox Homes for sharing their expertise for this guest blog.