Home Kitchen Picks from Chef Ludo Lefebvre
James Beard Foundation finalist and owner of California's acclaimed Petit Trois dishes on some of his favorite things
The home kitchen of Los Angeles restaurateur, cookbook author, and television personality Chef Ludo Lefebvre is a highlight in
Cambria Style
's
feature story
about his and wife Krissy's recent renovation. The kitchen's Spanish tile floors and the clean lines of its light cabinetry contrasted by the natural movement in the
CAMBRIA CLOVELLY™
countertops, full-height backsplash, and range hood practically beckon any connoisseur to enter in and prepare something wonderful in the space. Should you fancy yourself such a connoisseur, you can emulate not only the Lefebvres' kitchen design choices, but also Chef Ludo's preferred kitchen picks like his:
Favorite omelet pan
—
LE CREUSET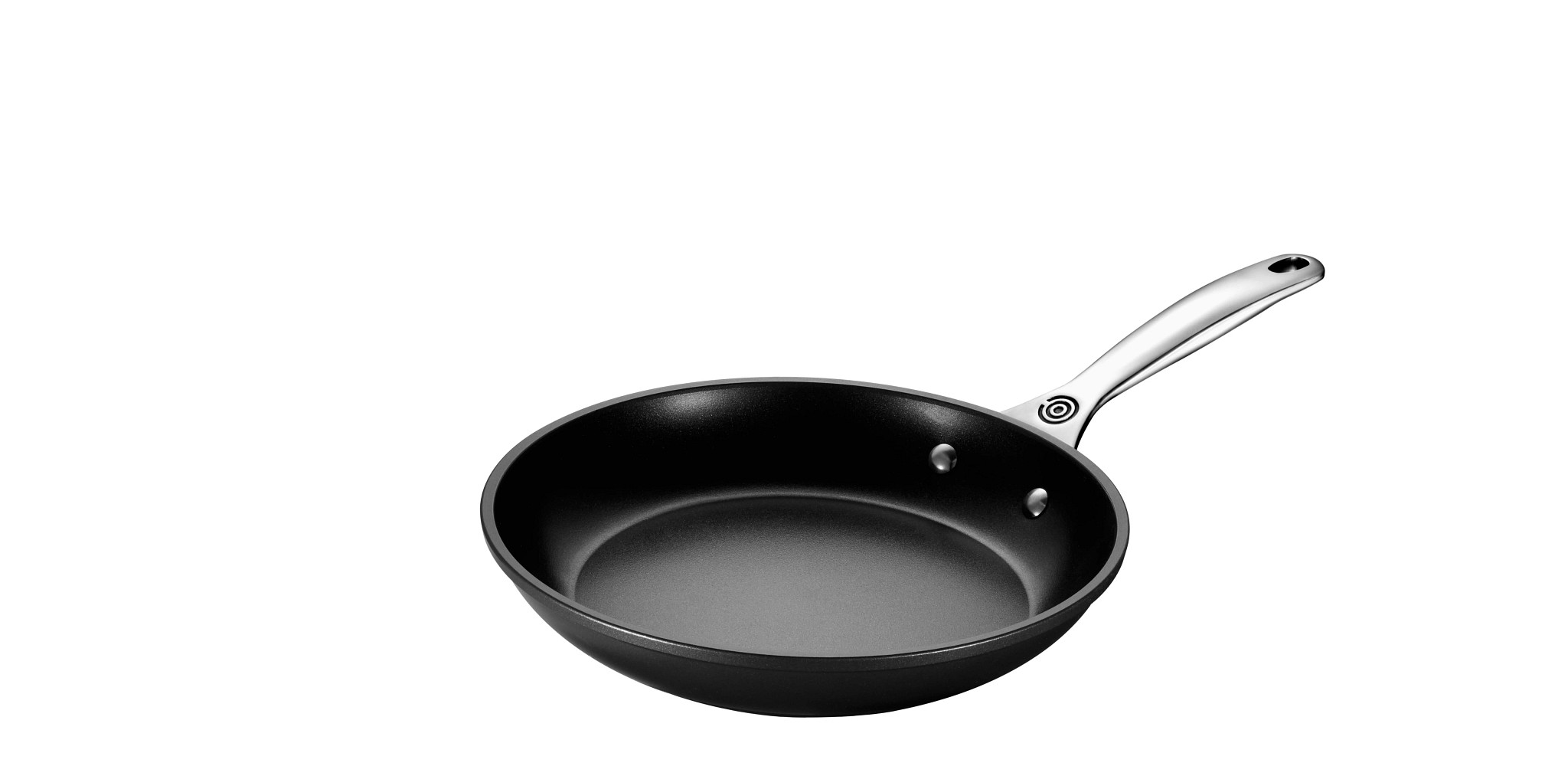 Photo courtesy of Le Creuset
Like Chef Ludo, this cookware company is French and famous. Le Creuset has been crafting cast iron pots since 1925, and later expanded its product line to include stainless steel and stoneware. Considered by many to be the gold-standard in cookware, it only makes sense that this family would eat eggs cooked in Le Creuset.
Favorite cooking music — 1960s French
Favorite spices — Saffron, Cinnamon, and Nutmeg
Most Americans are familiar with cinnamon and nutmeg, but did you know that saffron has also been a prized spice among many cultures and across continents for over a thousand years? With its unique color, aroma, and flavor that's sweet, floral, and earthy, saffron is frequently used in seafood dishes. But, creative cooks might experiment with saffron in everything from pasta dishes to cake recipes, and even as a tea.
Favorite meal of the day — Lunch
Go-to kitchen tool — A GLOBAL knife
We often equate chefs with their fast and furious knife skills as seen on shows like Iron Chef and Top Chef Masters, which have both featured Chef Ludo. His preference for the Global knife brand shows how much he values quality. The Japanese company gives a cultural nod to the sharp blades of the Samurai with its handcrafted knives that are appreciated by both professional and home chefs.
Insight into the next kitchen appliance trend — THERMOMIX
Photo courtesy of Thermomix
Move over air-fryers. Home cooks are likely to add this all-in-one multi-cooker to their kitchen wish list. This high-tech appliance can chop, mix, knead, boil, sauté, and steam! It could replace your sous vide and your slow cooker. It can even help plan meals with an onboard digital recipe screen and a corresponding mobile app. One-pot meals like stroganoff or risotto are just the beginning of what's possible. But be sure to leave room in the budget to upgrade your kitchen storage so that all of your favorite tools and appliances have a home.
Recommended commercial kitchen element for a residential kitchen — CAMBRIA
Preferred in commercial kitchens as a durable, nonabsorbent, and hygienic surface, Cambria is also scratch and stain resistant, which makes it perfect for homes with busy families. Add to that an industry-leading expansive design palette and ongoing innovation, and you can see why Chef Ludo and Krissy Lefebvre chose Cambria for their elegant and inviting California home kitchen.