Five Expert Tips for Lighting Your Space
What to keep in mind when selecting the lighting for your space
When it's time to renovate, it's time to think about planning for the right lighting in your new space. We identified several key lighting DOs and DON'Ts from our conversations with Cecil Adams of CURREY & COMPANY and Jackson Schwartz of HENNEPIN MADE in issue 25 of Cambria Style. Now, we're sharing five more essential pieces of advice to further help you choose the right lighting for your spaces.
1. Think about Lighting First
There are a multitude of exciting choices to make when shaping a space. Surfaces, furniture, flooring, art—the list goes on. But rather than thinking of lighting as another item on this list, our experts recommend considering it first. "Imagine light as an architectural detail," recommends Schwartz. Consider how lighting pieces can create divisions or unity. Think about how they will lead the eye—and in some cases even the foot traffic—through your home. And make sure that, night and day, each part of your space can be illuminated to your satisfaction. Adams agrees, calling lighting an essential part of the beginning of any new build or remodel.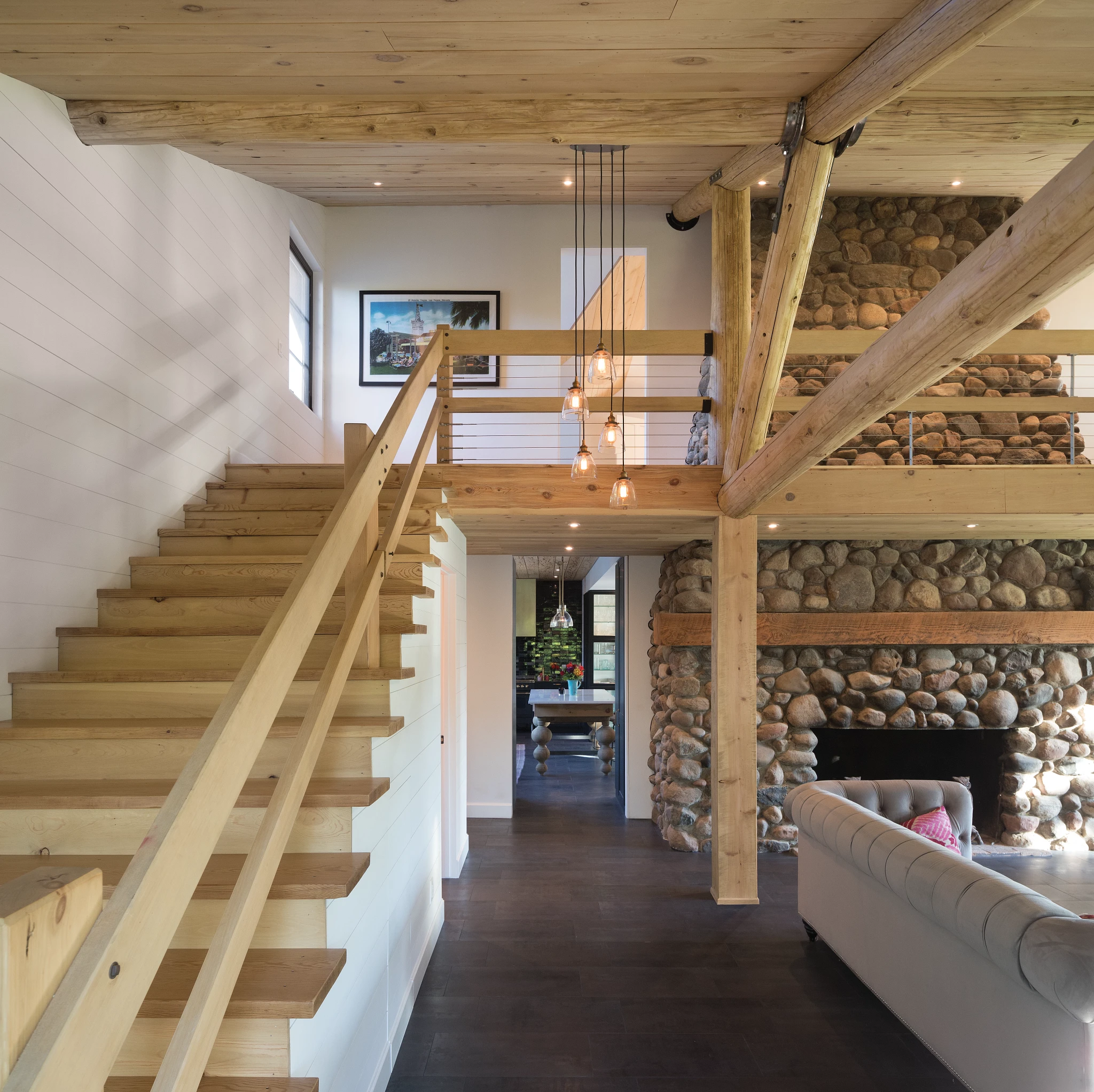 2. Think about Lighting Overlooked Spaces
So many conversations about lighting focus on places where homeowners anticipate spending significant time. There's the counter where you prepare meals, the table where the family gathers, the perfect nook to curl up with a book. But what about in-between spaces: the long, lonely hallways; those places where you pause at the top or bottom of stairs. Brighten them with delightful vignettes that incorporate lighting and other accents. For example, Schwartz likes to place touch-activated Taku sconces and lamps near entryways to brighten a visitor's day with a burst of interactivity. Imagine the design moments you could create with the right illumination against a light-catching Cambria quartz design.
3. Think about lighting Scale when choosing lights
Scale can often be the biggest challenge when sourcing lighting for a room. First of all, there's how the size of the piece compares to other furnishings and the space itself. A statement chandelier can elicit "oohs" and "aahs" from guests—or make them fear the force of gravity. Similarly, the size of a fixture does not necessarily indicate how much illumination it will produce. Some pieces are small but mighty; others are sizable yet soft. Photography can be deceptive; so see any major selections in person if possible. And Adams recommends double-checking the dimensions against the measurements of the room and other important pieces nearby. "What size is a mirror if you are flanking it with sconces?" he asks. "What size is the tabletop for that lamp?"
4. Think about lighting multiuse spaces
When it comes to the bath, lighting needs to do a great deal. At the vanity, you need bright, functional light for grooming. And you probably don't want to style hair or apply cosmetics under harsh down light or while dodging shadows cast by your medicine cabinet. However, once you've covered all your practical angles for primping, you can end up with a lighting scheme that feels like an operating theater. That is not ideal for a place that's also supposed to function (at least occasionally) as your home spa retreat. Adams suggests installing dimmers on all lighting in a multipurpose bathroom, so you can alternate between eyebrow plucking intensity and bubble bath time twilight—whether your taste in bath design runs dark or bright.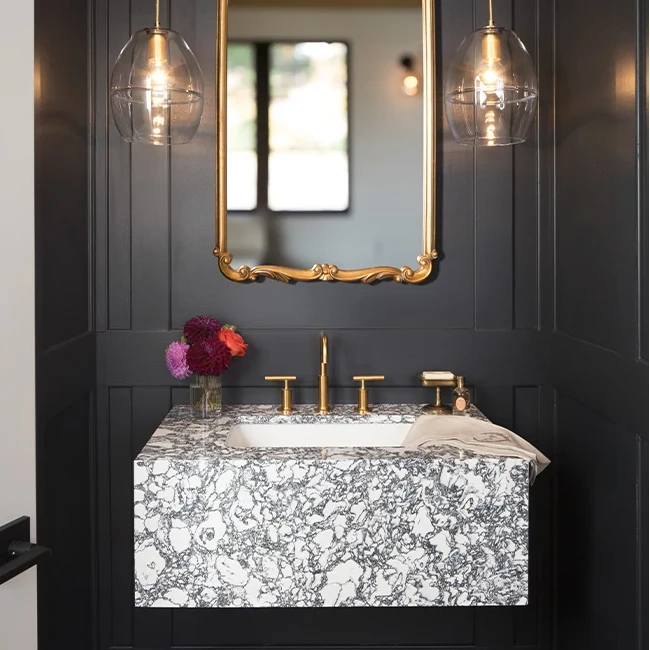 Floating vanity in Cambria Rose Bay™ with a Kohler sink and faucet, Hennepin Made pendant lights, and paint by Benjamin Moore.
5. Think about Lighting for Emotional Impact
Lighting can suffuse a room with emotion. So make sure you are matching your lighting to the mood you want to set. Schwartz says that they always take this into account when creating pieces at Hennepin Made. Their team pairs smaller, lower lumen bulbs with pieces meant to create a subtle glow in quieter areas. By contrast, they choose higher wattage bulbs for chandeliers meant to illuminate an entire dining table or pendants that are supposed to stand out above a kitchen island. Make sure the intensity of light matches the mood of the space; otherwise, you risk garish overlighting or waste-of-space underlighting.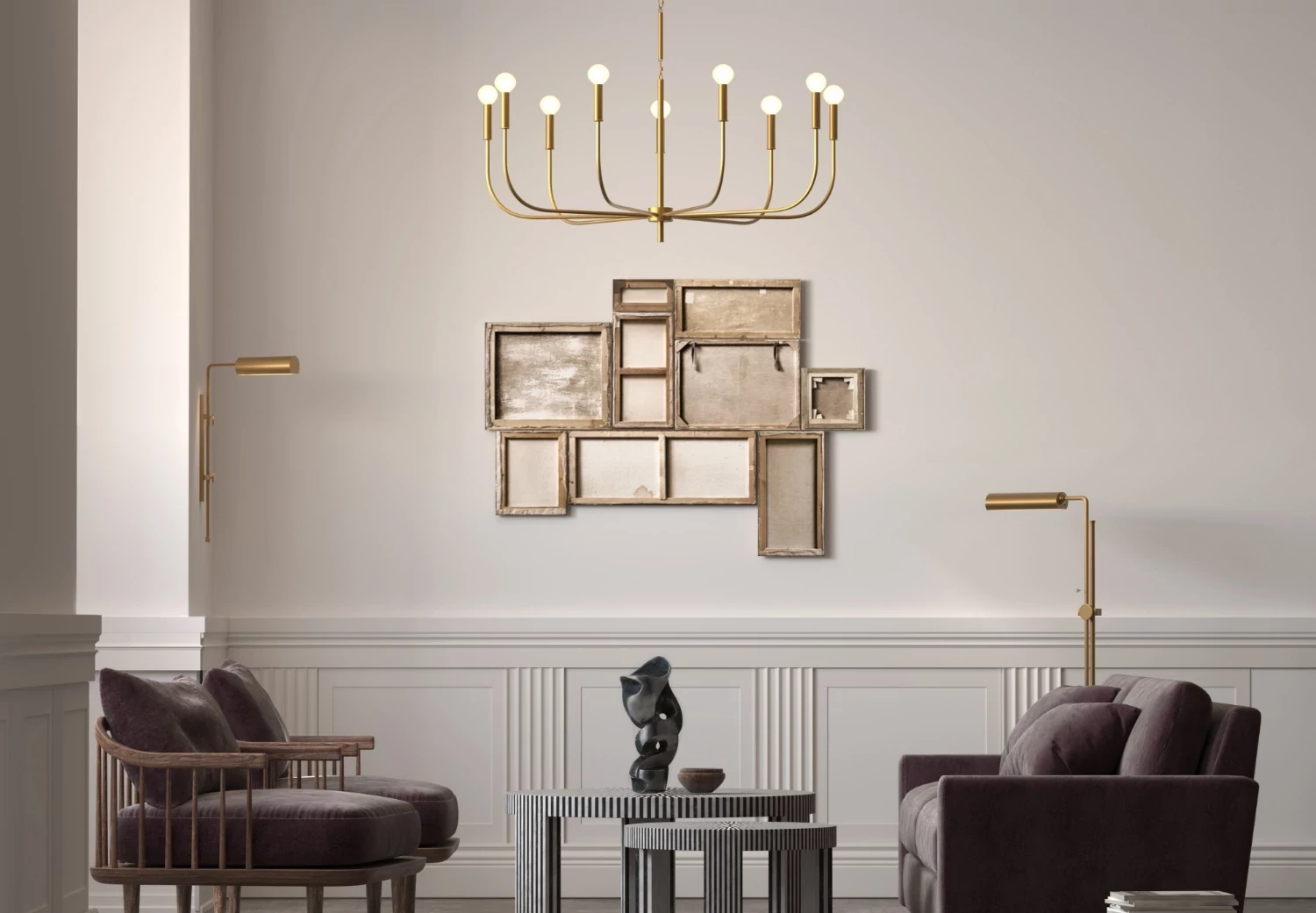 Lepanto Chandelier by Currey & Company. Image by Azusa Nakazawa, courtesy Currey & Company
If at First You Don't Succeed, Keep Lighting
As is the case with so many aspects of design, you can follow all the best advice and still find the results don't quite add up for you. Don't lose hope. Experiment with balance by adjusting your dimmers. Consider adding discreet, functional lighting to a space that's still just a little too dim. Sometimes you can learn the most from addressing a trouble spot. And remember what Cecil Adams says: "If you aren't trying anything new, you also aren't really learning anything new."
For more design inspiration and planning tools, download our complimentary Cambria Kitchen & Bath Design Inspiration Planner.