Explore the Benefits of Quartz vs. Marble
Written by Angela Johnson
The Need to switch from marble to quartz countertops
There's no denying the old-world beauty of marble. While we love the aesthetic for home décor, it's far from ideal for the spaces and surfaces you use daily.
Because marble is a weak, porous stone, it's not the best choice for large surfaces like countertops or vanities. Etches and stains will quickly dampen the beauty of the stone, and bacteria and moisture from spills can quickly accumulate within, generating mold and mildew. Marble countertops also require regular maintenance with sealants that can contain harsh chemicals and still won't guarantee against stains.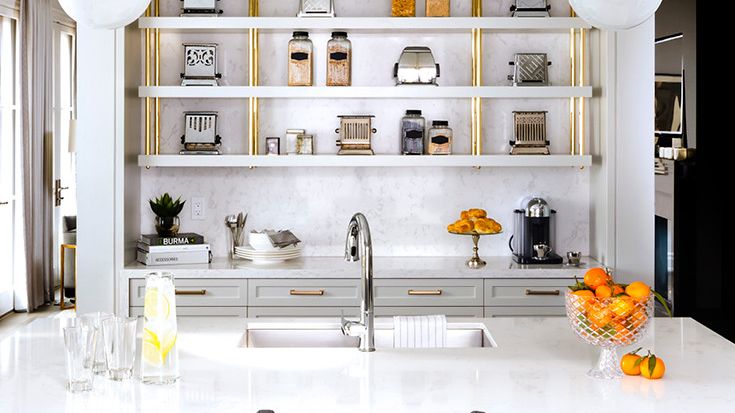 If you're envisioning a sophisticated marble space, our Marble-alternatives offer a luxurious alternative to marble countertops with the beauty of quartz that won't fade. Here are four reasons to upgrade to Cambria quartz surfaces for your kitchen or bath remodel.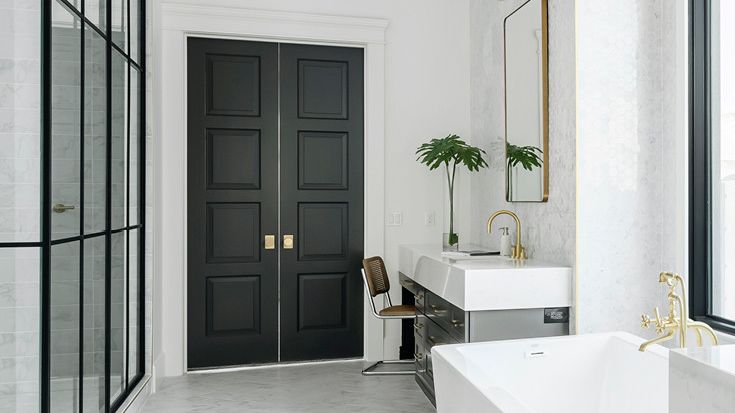 2. cambria quartz is offered in matte and high gloss
Cambria quartz surfaces offer two surface finish options for every design, so you can choose the aesthetic that suits your space. Cambria Matte® is a velvety, low-sheen finish that's anything but dull. We love its distinctive, sleek look and modern sensibility—and the fact that it has the same performance benefits as our high gloss finish. High gloss, with its reflective surface and classic pristine look, is a great option to visually expand a smaller space or brighten one that's low on natural light.
3. quartz is more durable and requires less maintenance than marble
The most important question to ask yourself, whether renovating or building new, is "How do I want to use the space?" Do you picture a kitchen filled with friends savoring wine? A morning espresso at the kitchen island? Making breakfast with your kids? With marble countertops, you must attend to spills immediately, getting in the way of entertaining or unwinding. With the durable, stain-resistant Marble-alternative designs, you and your loved ones can fully enjoy your new space and admire your new space up close. For high-use spaces like kitchens and bathrooms, seek out the benefits of Cambria quartz surfaces, as impressive as they are beautiful. A stunning Cambria Quartz countertop means maintenance-free ease, and no special products or chemicals to keep it in its beautiful natural stone state. Simply clean with warm water, a soft cotton cloth, and a mild soap, if desired.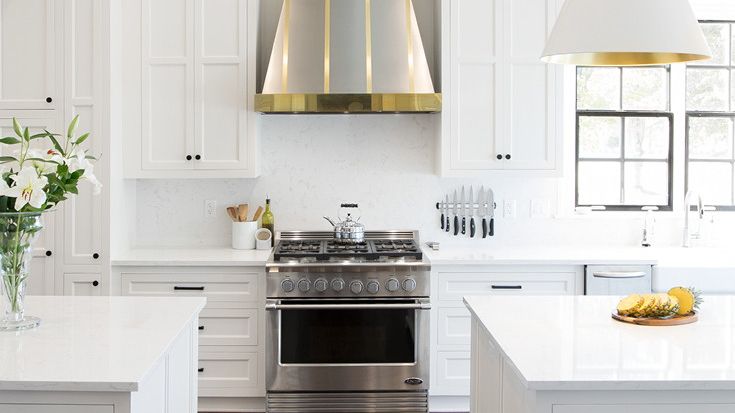 Double kitchen islands featuring Torquay offer beauty and performance in this elegant kitchen by Melissa Sutherland. Photo by Matthew Lynn.
4. Sustainability: quartz vs marble
It's possible to create a significant impact while leaving a small footprint. Cambria is made from pure, natural quartz, which is an abundant and beautiful natural mineral. It is responsibly mined and removed from the earth in particles rather than full slabs, creating much less waste and disruption to the surrounding landscape. Its timeless beauty and durability go hand in hand with sustainability. Marble is a weaker stone that doesn't age well, making it likely to need replacing while in your home. By investing in American-made products like Cambria quartz surfaces that endure for the life of your home, you minimize the environmental impact.
Want to learn more? View our Pinterest board of our favorite Marble-alternative looks and explore our QUARTZ Designs.