Elemental Wellness
The Anda Spa is one in a growing number around the world to incorporate the energetic properties of quartz crystals in its approach
Photography by STEVE HENKE and JIM KRUGER
Spas around the world are looking within to treat their clients—within the earth, that is—to the healing properties of crystals. Crystals are believed to move energy around the body with a range of beneficial effects, from clearing negativity to creating energizing flow. Spas from Tuscon's Miraval to the Four Seasons in Florence to New York's Mandarin Oriental incorporate crystals into their treatments, drawing on their earthy vibrations to amplify facials, massages, energy healing, and more. Anda Spa in Minneapolis' Ivy Hotel went further, building crystals, including quartz—the base material in Cambria—into the physical space of the spa, from the surfaces, to the color scheme, to the décor. "Designing a spa is always about creating a haven for relaxation and health, so you want it to feel tranquil and also very clean," says Ann Fritz, CID, IIDA, LEED AP, director of interiors and partner at ESG Interiors & Design in Minneapolis.
THE HEALING POWERS OF QUARTZ
"Crystals are energy," says Colleen McCann, the Reiki master, energy healer, crystal expert (and crystal consultant to Goop) who worked with Anda Spa to incorporate crystals (minerals—including quartz—and fossilized resins believed to have healing powers) into the design of the spa. "Some crystals promote focus, or energy, or tranquility—so we thought very carefully about which ones to place in which spaces." For example, McCann displayed a large rose quartz crystal in the entry to the spa—"because rose quartz is associated with love, and spending time at a spa is an act of self love," she says. Other crystals are less visible, hidden in the walls and floors. "And, Cambria is made of quartz, so we used it everywhere. Having quartz around you in a spa or in your home can be very beneficial," she says. To learn more, visit stylerituals.com.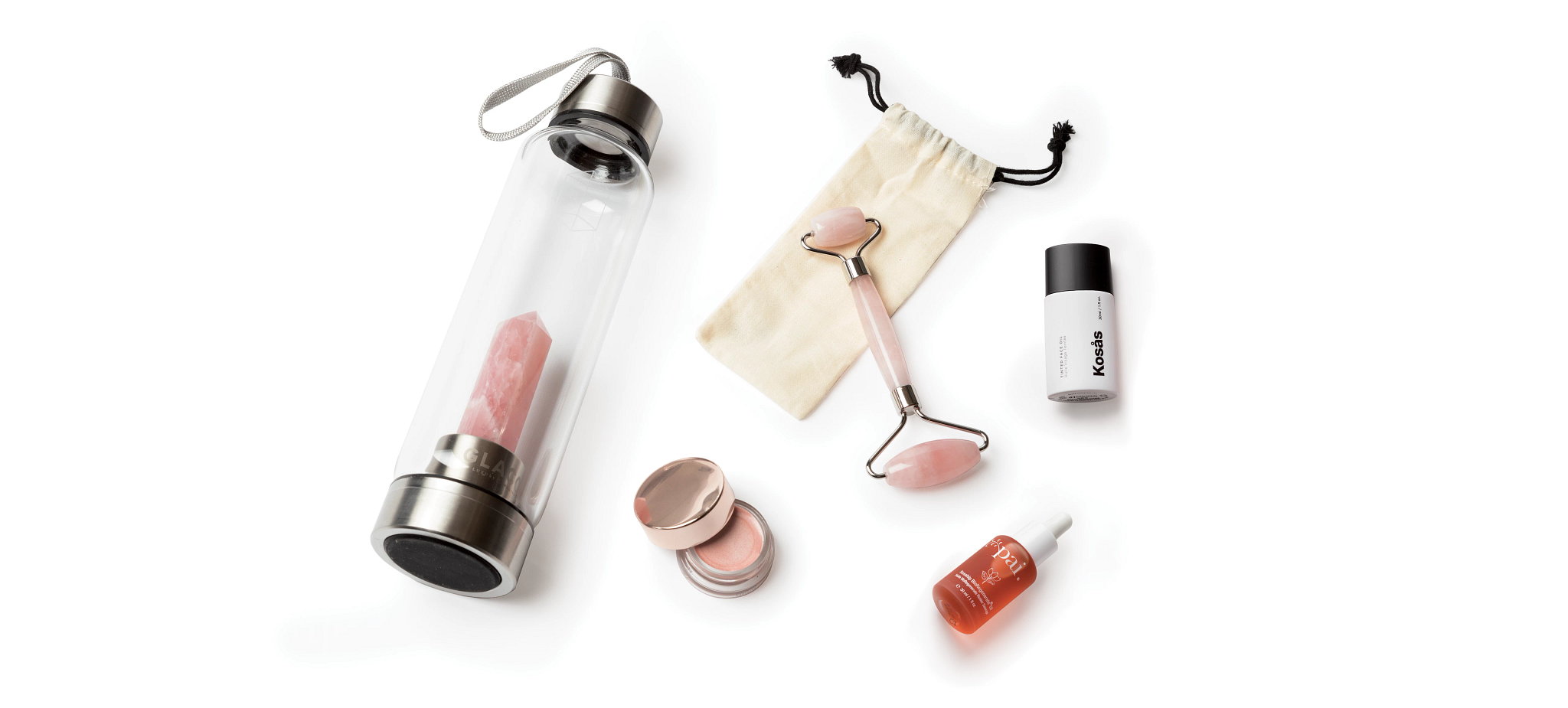 Even when you can't indulge in a spa day, you can bring the healing vibrations of quartz into your home beauty and wellness routines. Try a quartz facial roller with a luxurious oil, drinking quartz-infused water, or eye-cream packed with crystal power.