Cambria Style
Editor's Take: Mid-century Modern
Cambria Style's editor in chief, LouAnn Berglund Haaf, talks through the mid-century stylings of a Minneapolis home renovated by Peterssen/Keller Architecture and Jay Nuhring Interior Styling & Art.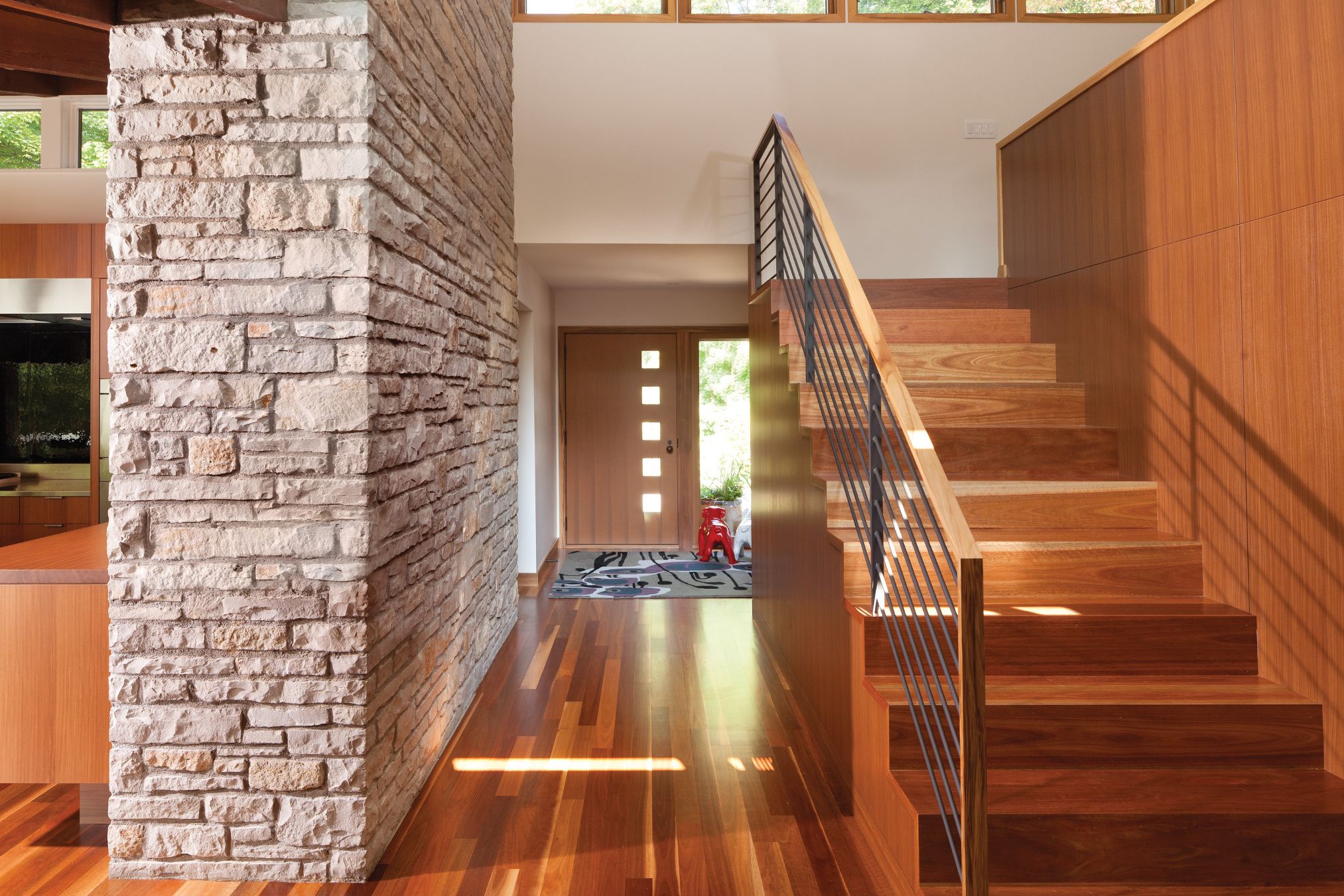 ---
MID-CENTURY MODERN STYLE IS ABOUT DESIGN AS A WHOLE, FUNCTION AND FLOW WITH CRISP, CLEAN LINES. —LOUANN BERGLUND HAAF
---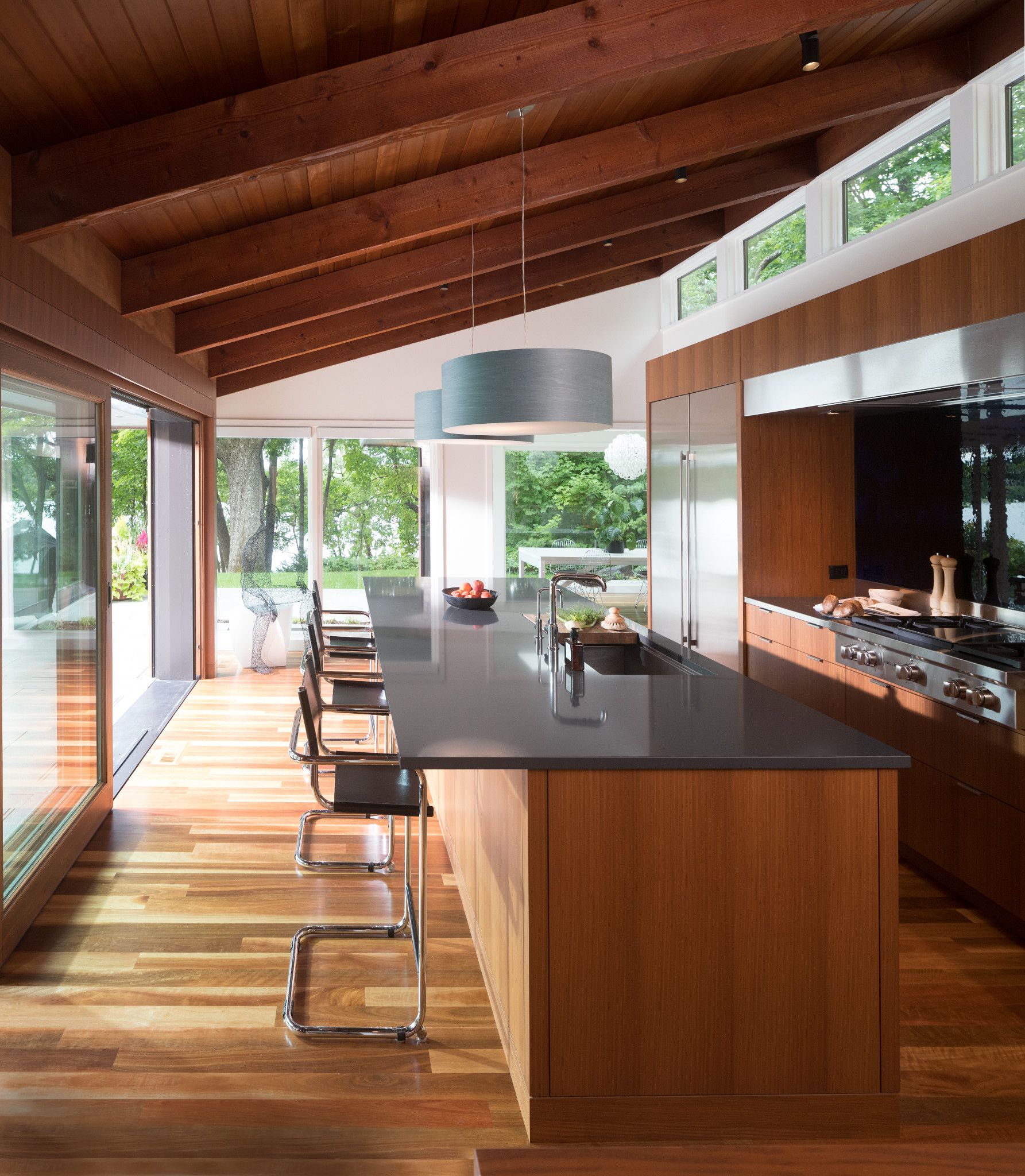 KITCHEN
What I love about the renovation of this 1948 home is that it's a gentle remodel. Kristine Anderson of Peterssen/Keller Architecture embraced what was already there and, where updates were needed, ensured they were in sympathy with the original architecture. To add in contemporary nuance, the goal was to usher in light and flow while elevating the design, thus the roll-away doors and sleek and durable Cambria Fieldstone™ countertops.
Cambria design shown: FIELDSTONE™
ARCHITECTURE
Strategically placed clerestory windows, which were very popular in the 1950s and '60s, bring light deep into the interior.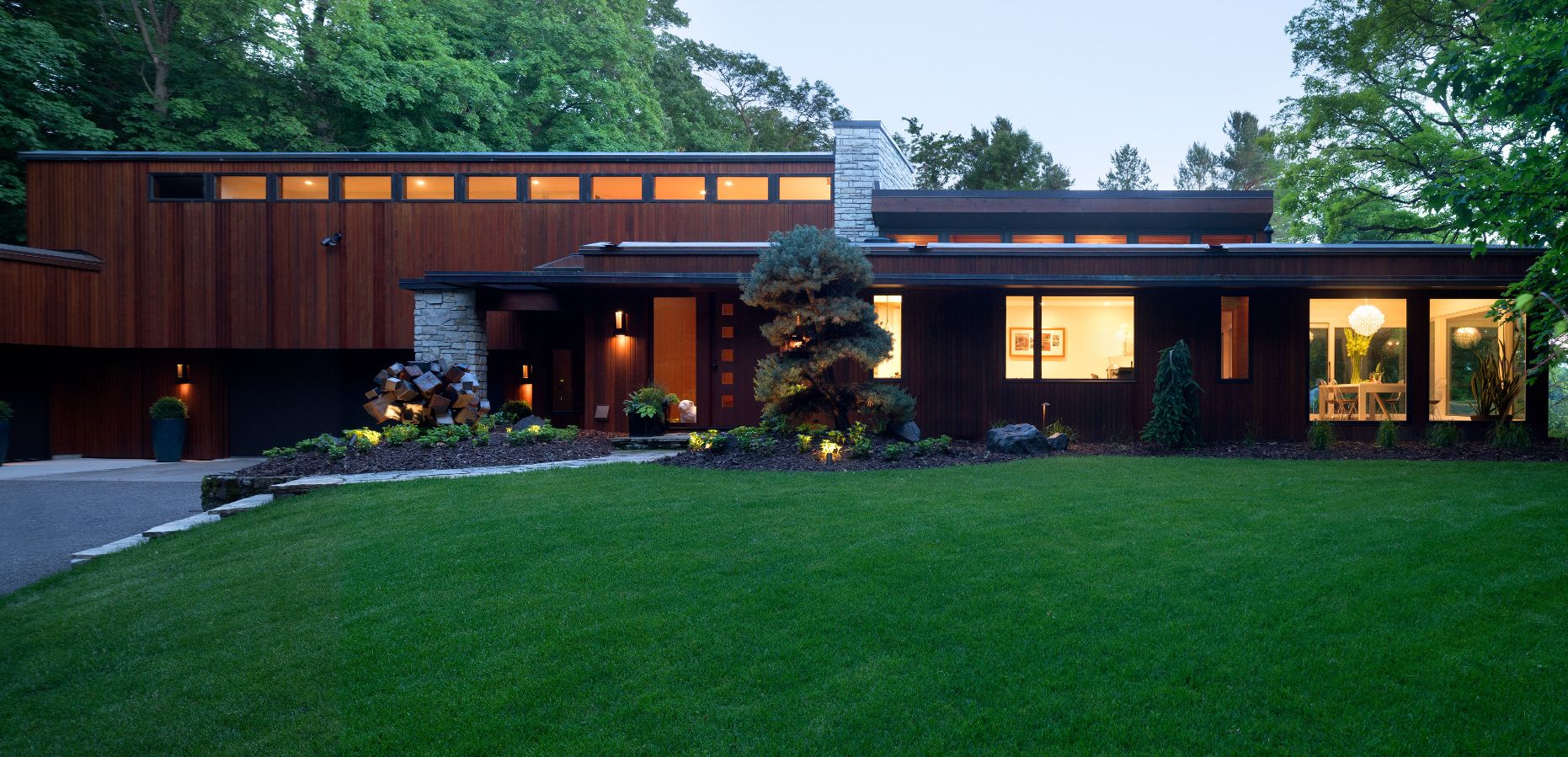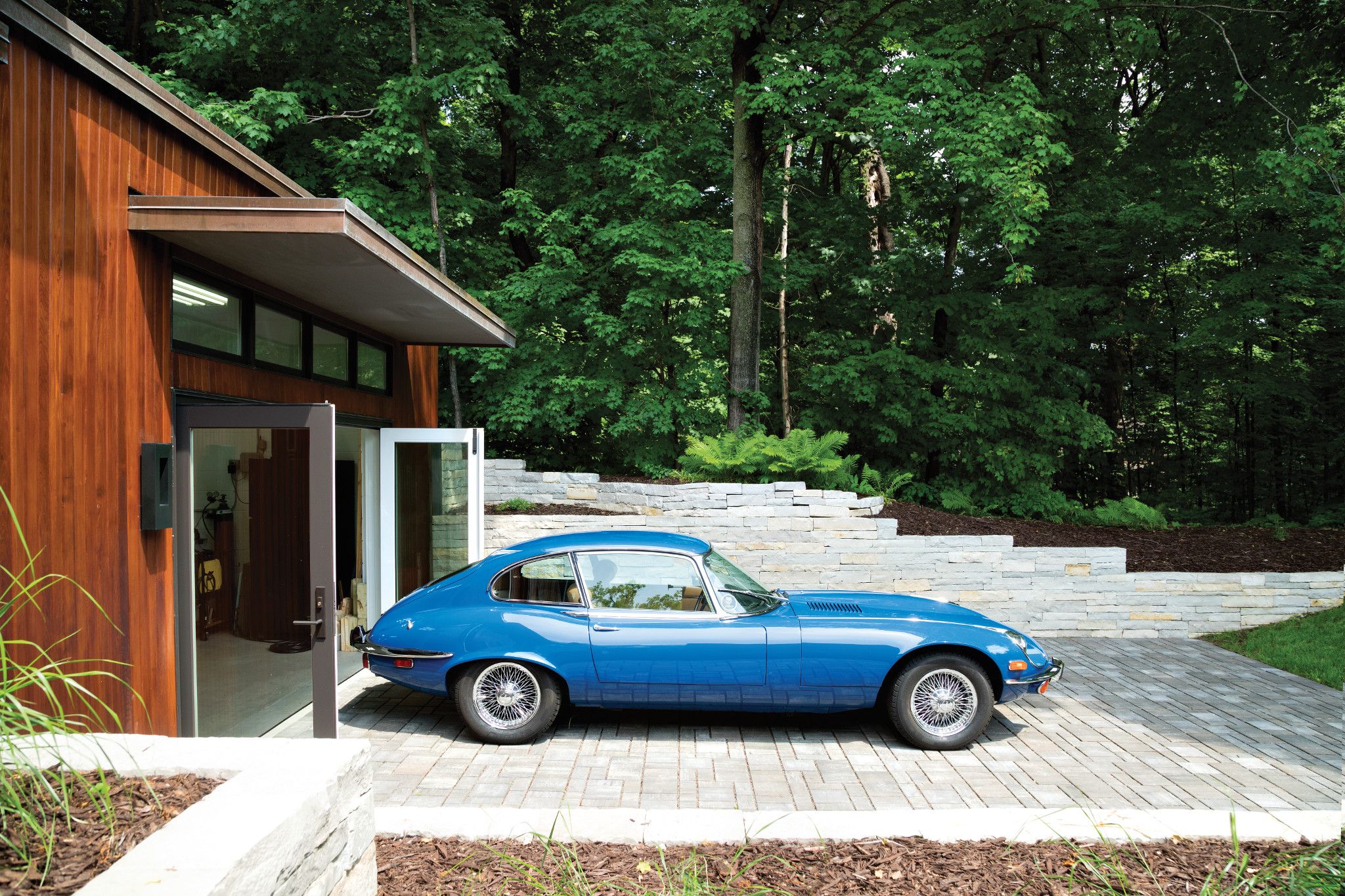 GARAGE
Cantilevers are a big part of modernist design, and when you look closely, there are oh so many in this home, from the canopy outside the homeowners' garage (behind the wife's vintage sportscar!) to the kitchen's Marcel Breuer bar stools.
LIVING ROOM
Furnishings selected by interior designer Jay Nuhring have clean mid-century lines but are mostly contemporary—save the pink chair, which is a 1938 design by Gerrit Rietveld. Another contemporary insert is the lift-and-slide glass doors that open to the leafy patio.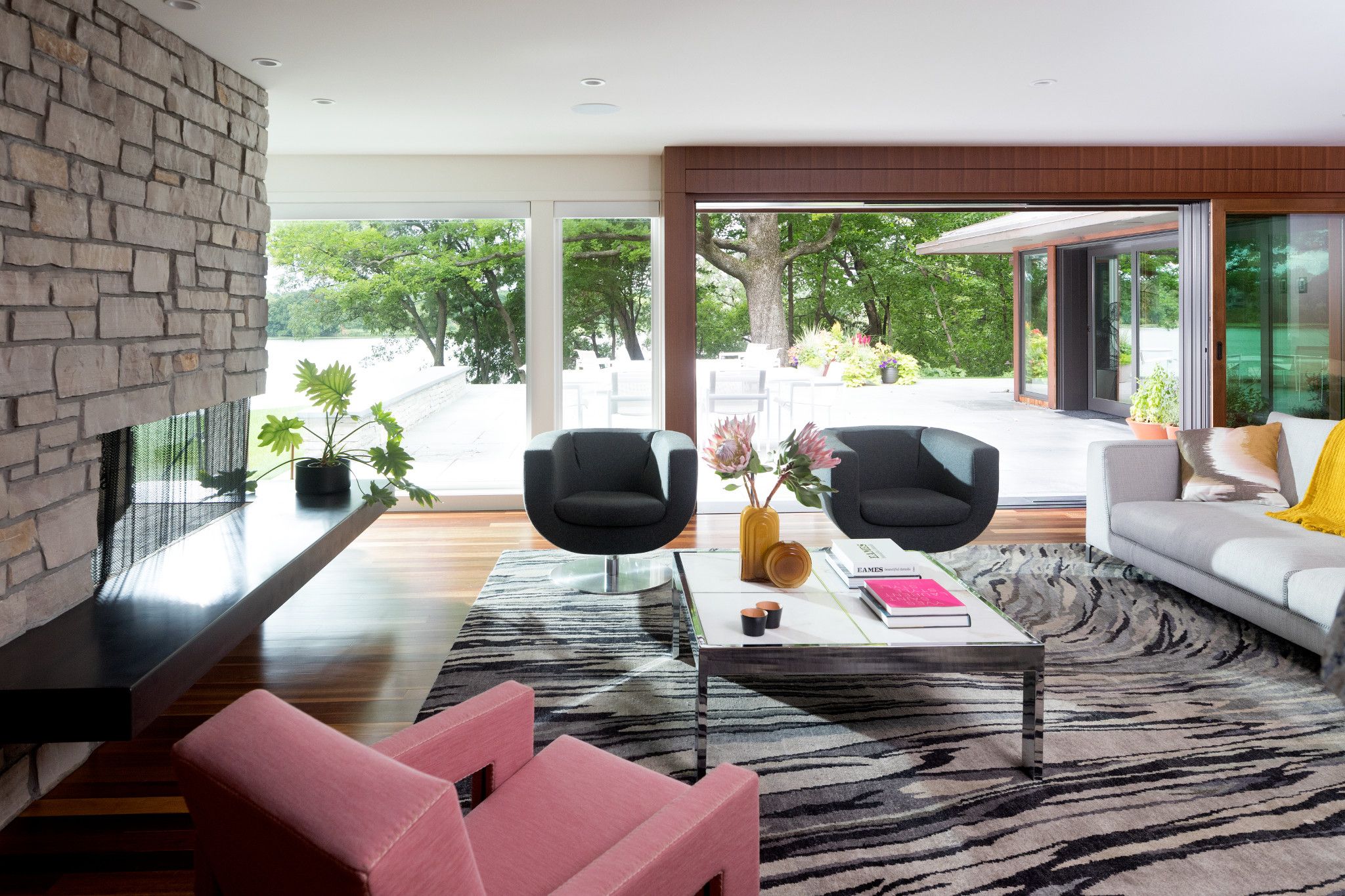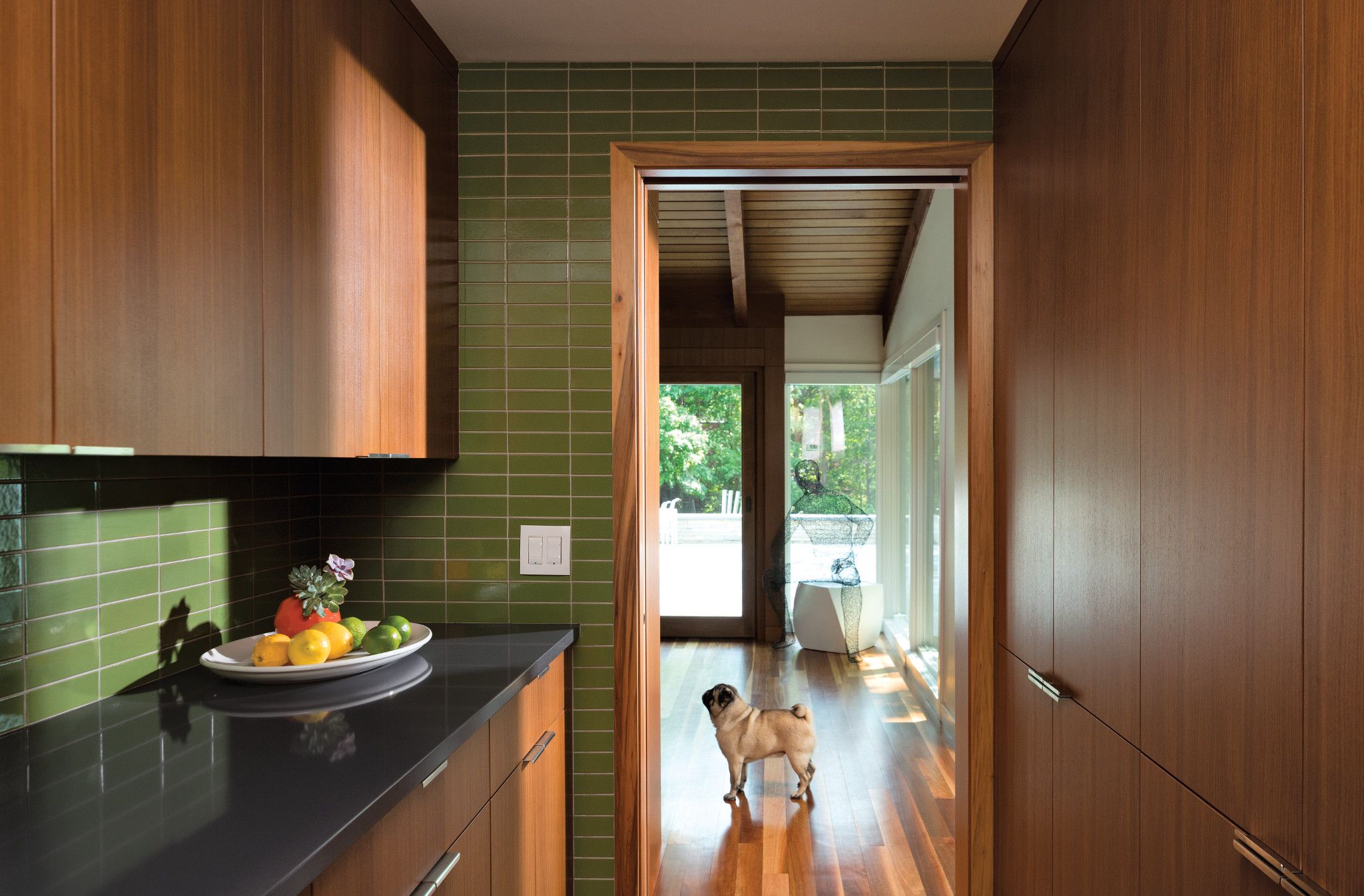 PANTRY
The olive-green glazed ceramic tiles in the pantry scream mid-century! If you're not a fan of green, try mustard, burnt orange, or teal blue for a similar retro effect.
Cambria design shown: FIELDSTONE™
BEDROOM
Classic mid-century modern homes were rife with wood paneling, often walnut. Here, however, it's a warm African teak that plays off the color of the bedding.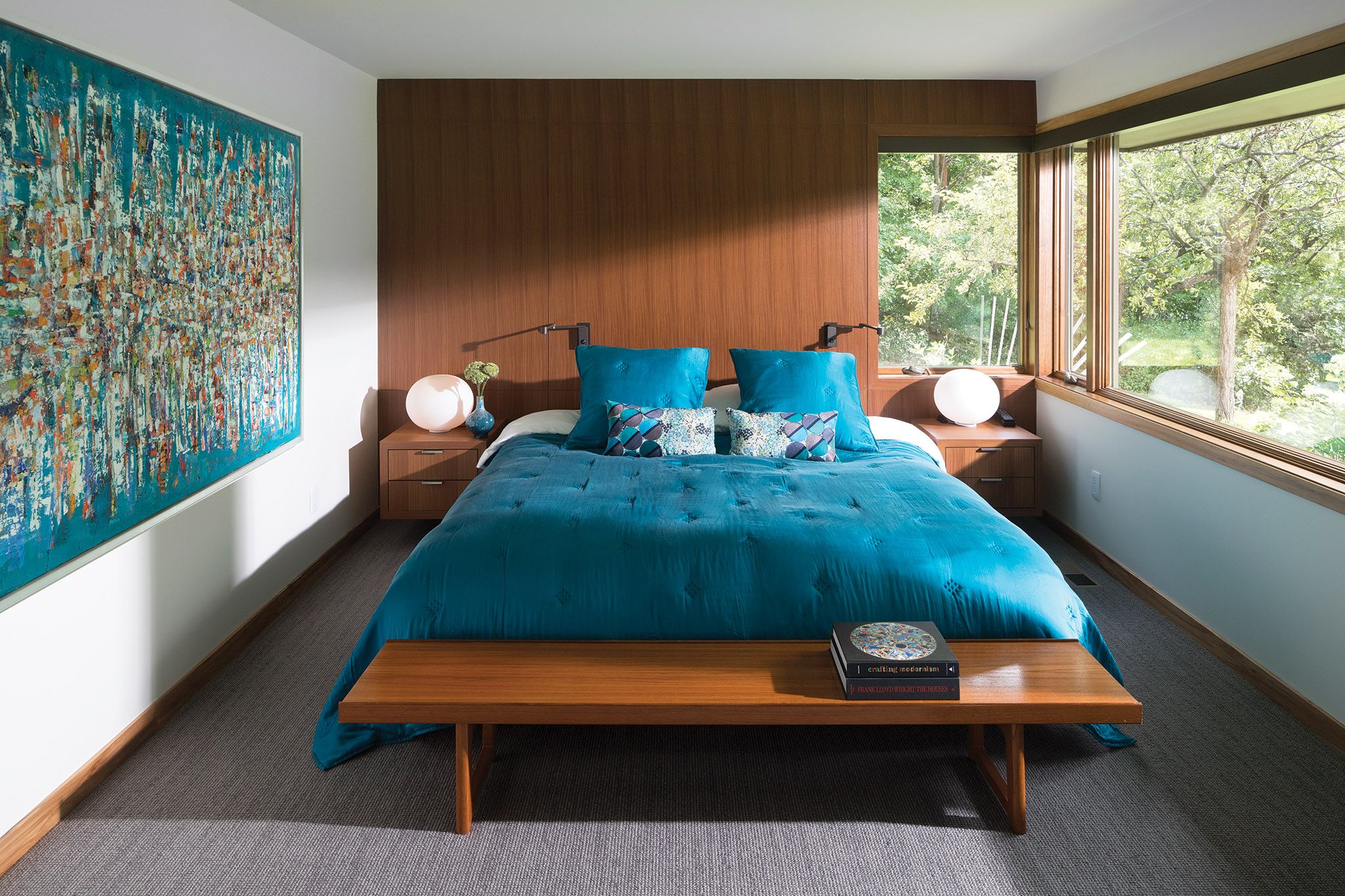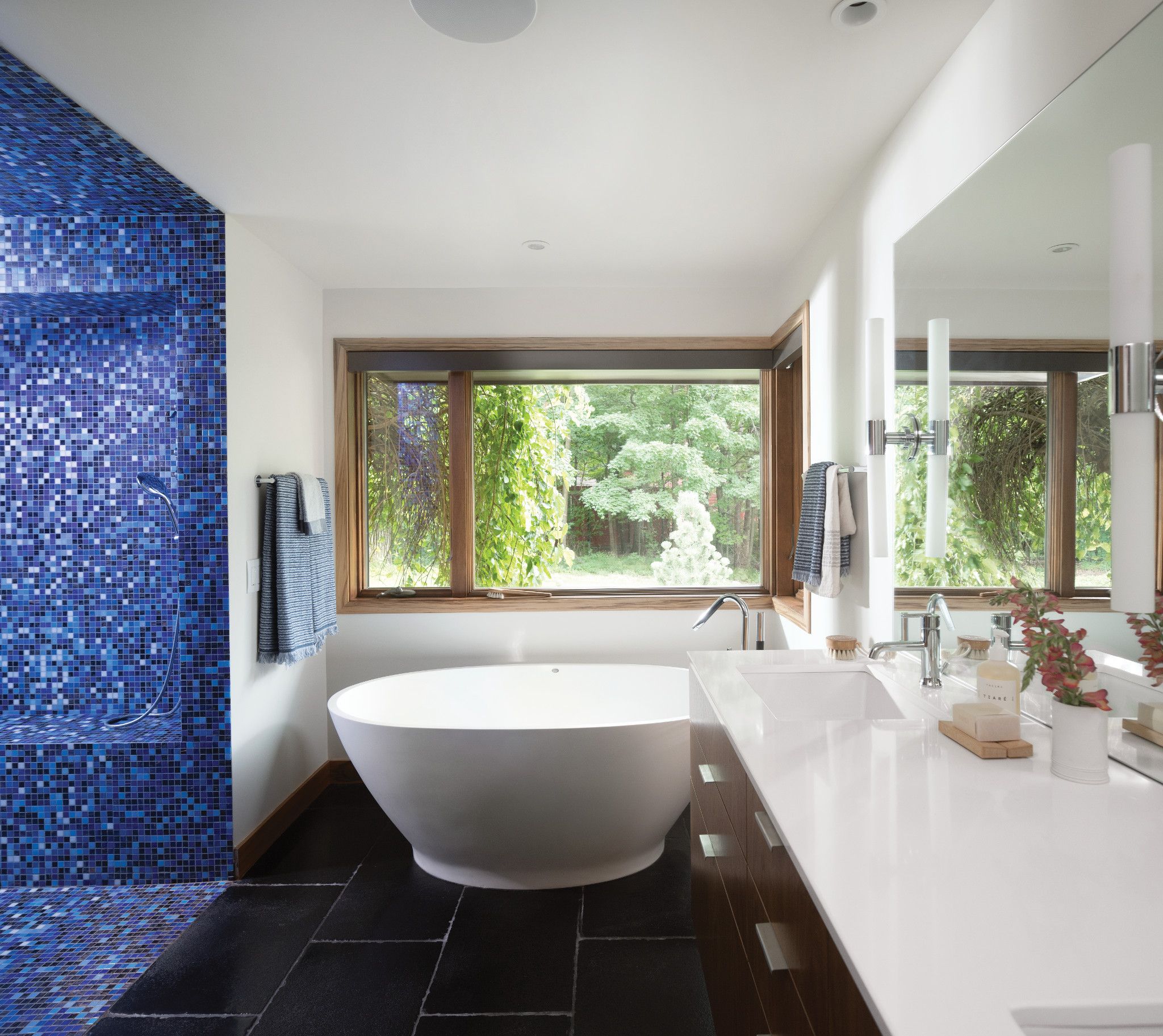 BATHROOM
If you've gone wild with a statement tile, like this sparkly blue mosaic, pair it with a simple countertop, such as Cambria's subtle White Cliff™, shown here in a high-sheen polish.
Cambria design shown: WHITE CLIFF™
GET THE LOOK
Shop these woodsy walnut finds, a mix of original mid-century and contemporary designs, from furnishings mecca Design Within Reach.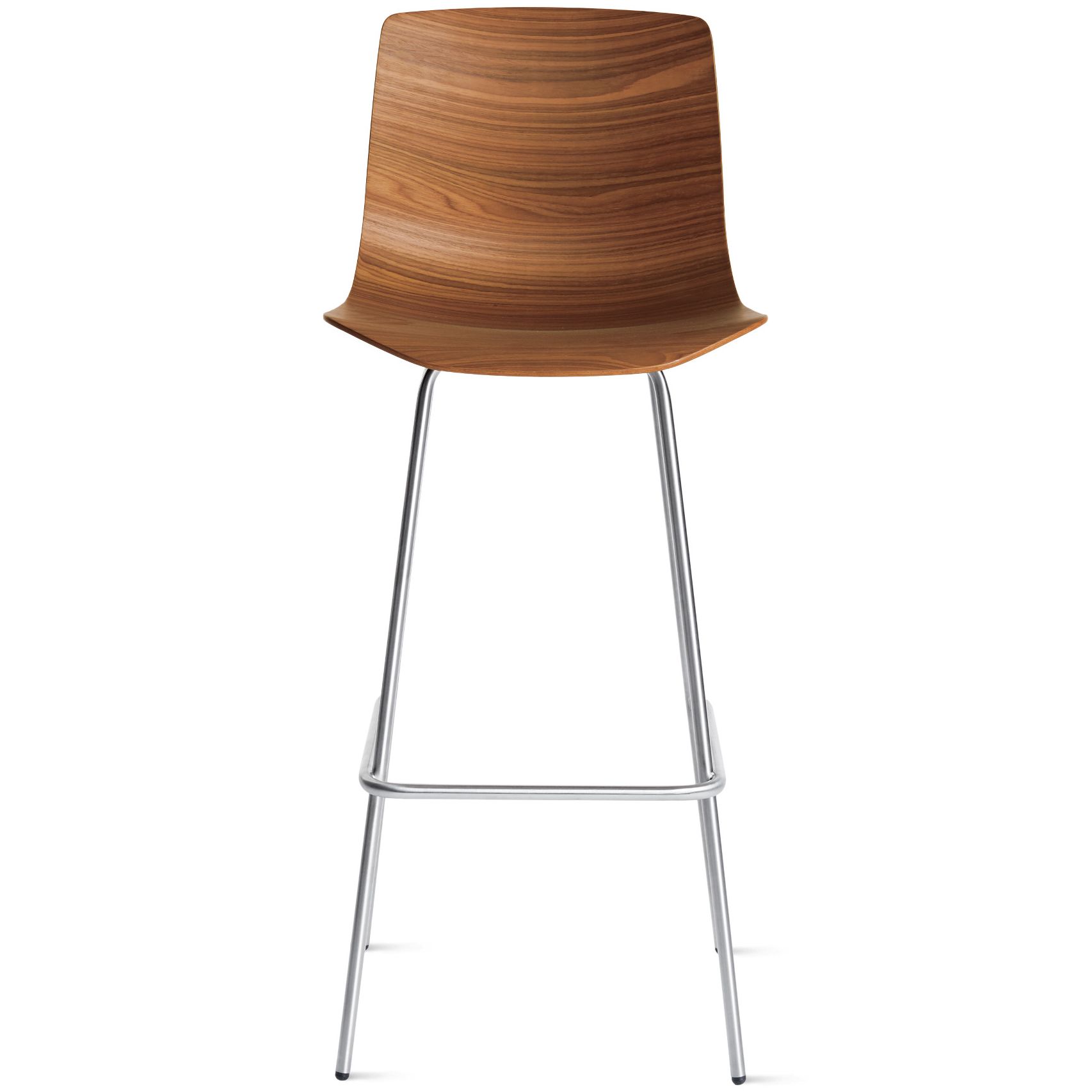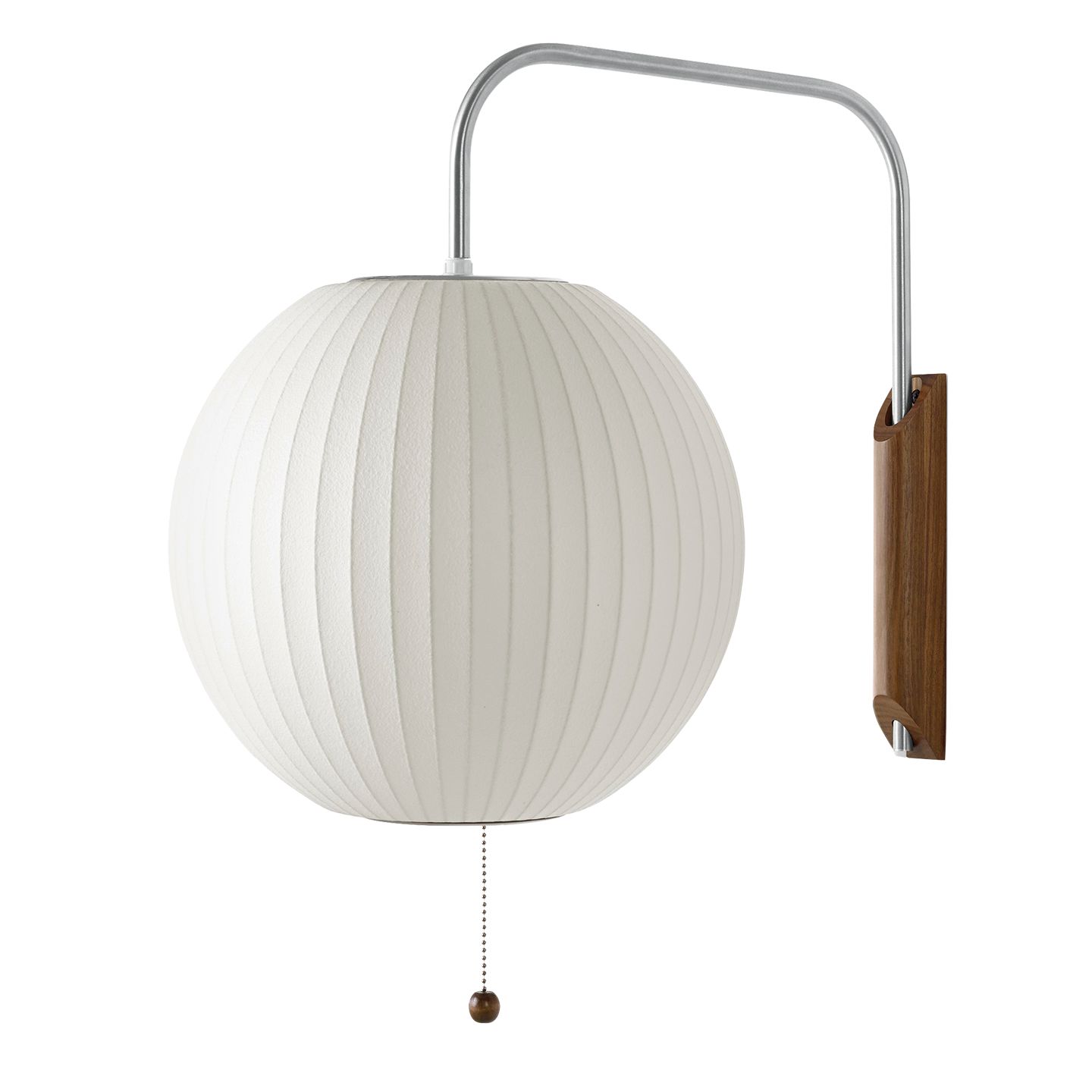 FROM LEFT Møller Model 80A stool, $545, Loku bar stool, $545, and Nelson Ball wall sconce, $495. All from Design Within Reach, dwr.com.