Earthly Delights
Lush, bold florals and opulent textures bring depth and richness to fashion and interior design
Written by MELINDA NELSON
Photography by STEVE HENKE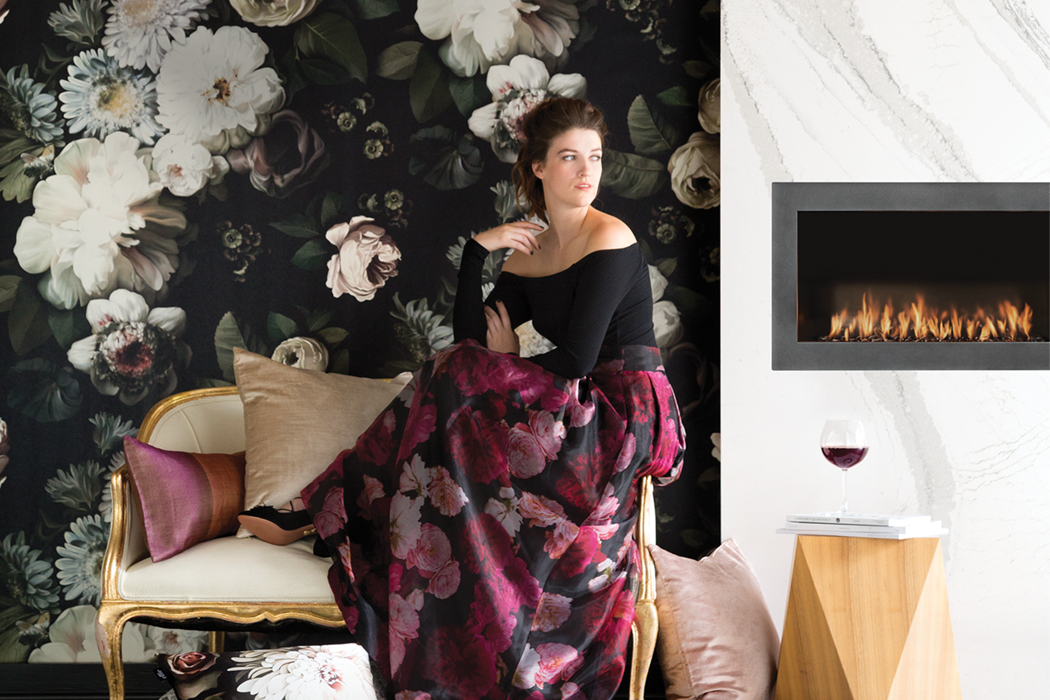 EDITOR'S DESIGN TIPS
GO BIG AND GO HOME
Look for patterns with similar scale and movement like Cambria's classic Brittanicca™ and Ellie Cashman's fabulous floral wallpaper.
SHOP YOUR CLOSET
Find design inspo in your favorite fashion textures: luxe velvet, silk, and metallic.
MIX IT UP
Antiques play well with mid-century accessories and modern accents.
CREATE GOOD ENERGY
Balance feminine and masculine elements for maximum beauty and impact.
GET THE LOOK