Double the Fun: Our Favorite Luxury Double Island Kitchens featuring Cambria Quartz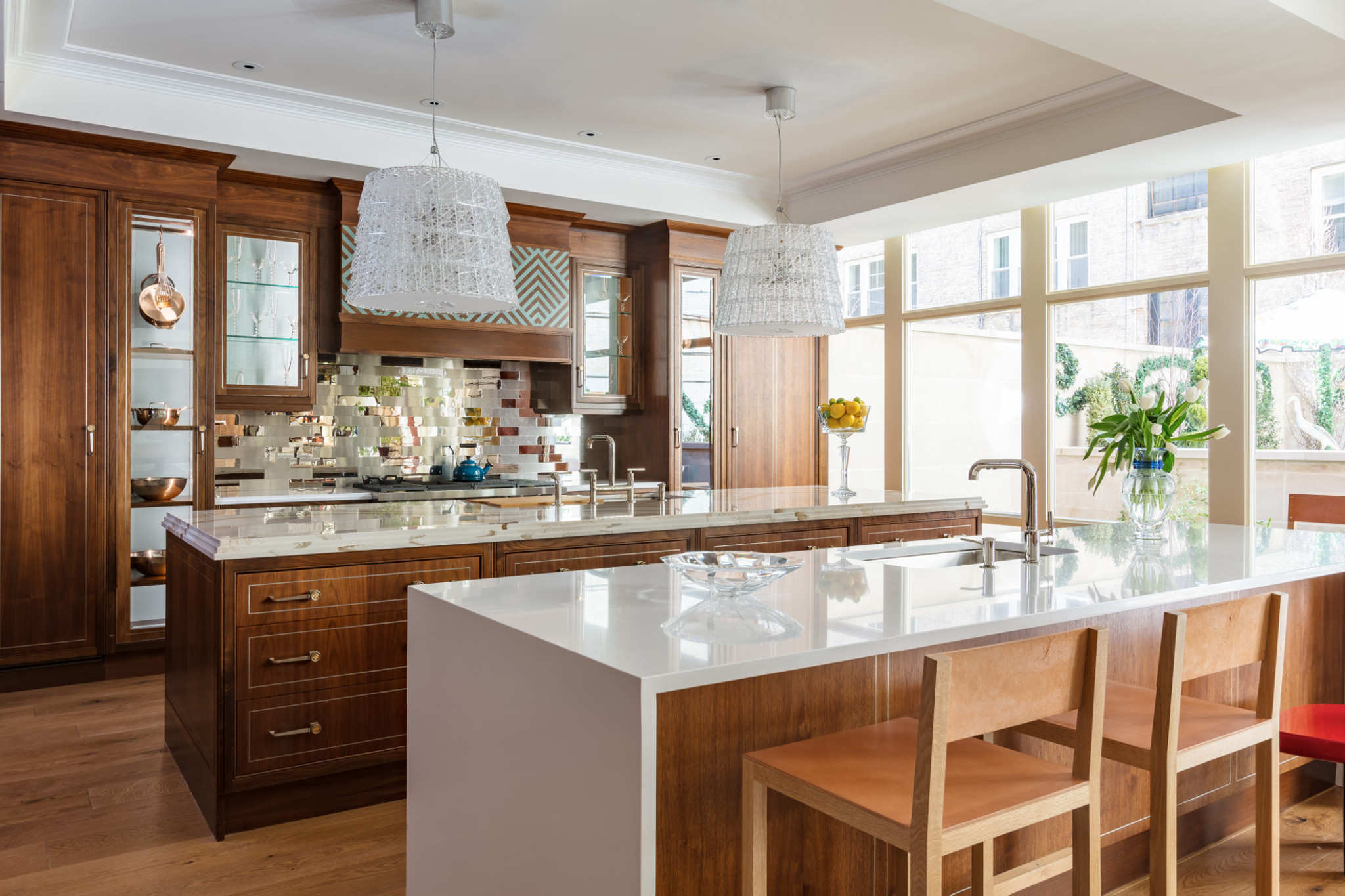 Double the island, double the space. With two different islands, you can also create two distinct and separate spaces. In the kitchen, for example, the first island can serve a functional role, such as a food prep station, and the second island can be a focal point for the family to sit back, relax, and eat.  The space above was created by Clive Christian for the 2018 Kips Bay Decorator Show House New York and features Brittanicca Gold Warm and White Cliff.
"Think you are seeing double?" asks Homes & Gardens. "No, not in 2021; as the pandemic stretches on, the desire for double island kitchens is growing. As households continue to adapt to the fluctuating times, our homes are also evolving, and with this comes the surge in demand for double island kitchens."
Double islands sit at the intersection between form and function. Not just for kitchens, however, double islands are also popping up in spaces like primary closets, too, thanks to their design versatility.
Here, we walk you through a few of our favorite double island installs.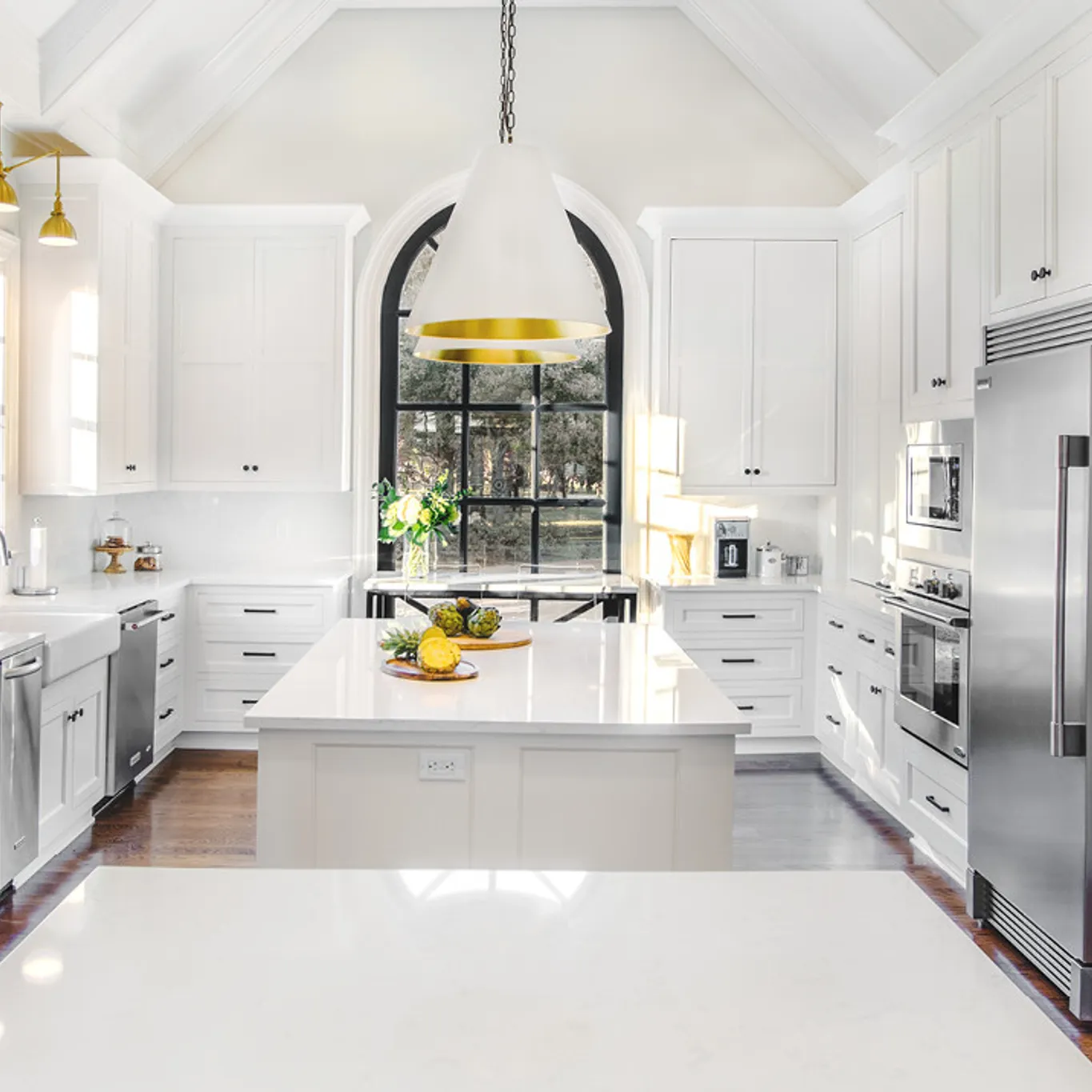 Side by side Cambria Torquay islands function as a dual prep and serving space in this luxury kitchen by designer Melissa Sutherland.
This bright and airy space proves that with kitchen islands, more is more. With subtle marble-like movement, Torquay is the ideal white countertop design for this French countryside-inspired custom kitchen.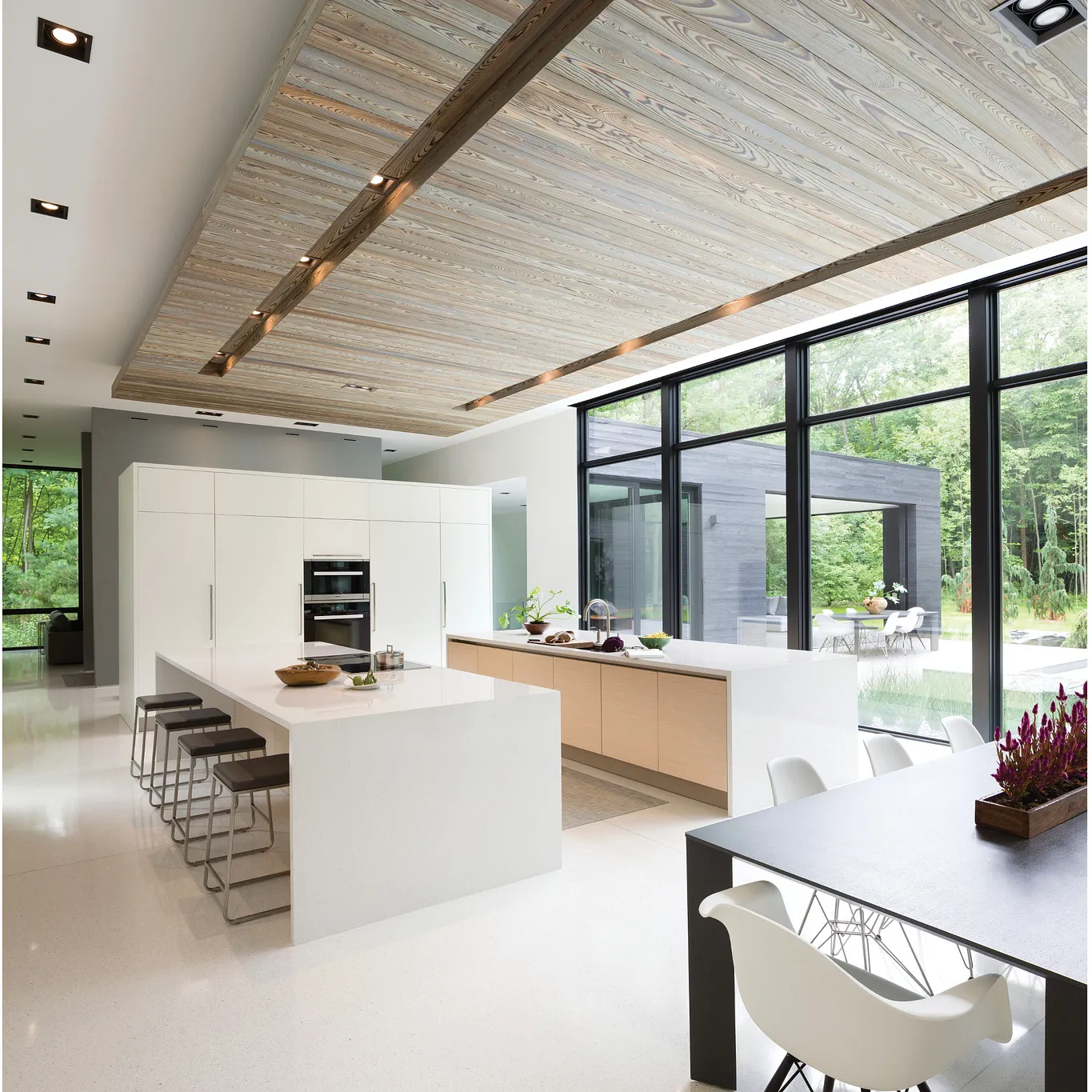 Cambria's food-safe and nonabsorbent quartz is just as functional as it is beautiful in this urban modernist Wisconsin kitchen. 
Industry expert Jamie Van Dixhorn and her husband Dave built the country home of their dreams in rural Kohler, Wisconsin, with two Cambria Whitehall waterfall islands.
"The idea here was durability," says Van Dixhorn. "We love the white and how easy these countertops are to clean with just soap and water. We have never had any problems."
See more of their home here.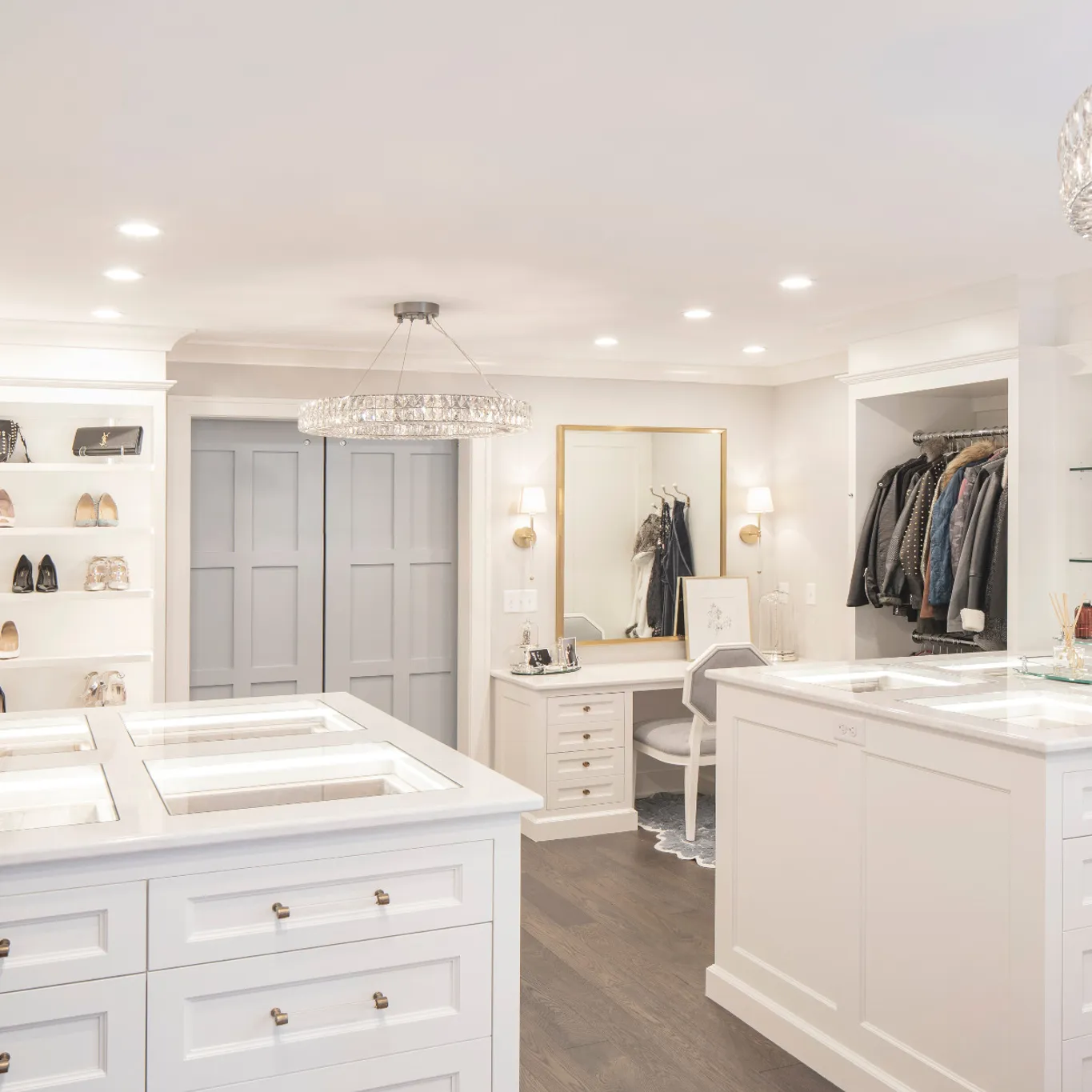 Two islands with Cambria Delgatie gave this closet both a beautiful aesthetic along with functional space, allowing a clear path to the dressing area and uninterrupted light.
Sports journalist and host, wife (husband is NHL player Jason Zucker), and mom of three, Carly Zucker wanted a dreamy retreat for her closet with double islands at the top of her wish list. "I knew I wanted two islands," she says. "I wanted to keep it open and have your eye flow all the way through the space."
Zucker worked with John Kraemer & Sons' in-house cabinet designer for a truly custom design. "Carly really wanted natural light, so she put floor-to-ceiling windows in and did two islands instead of one," says John Kraemer, vice president and director of Sales and Marketing at John Kraemer & Sons. "A lot of closets that we see have one center island that you have to walk around or gets in the way. Here, you can walk right from the bedroom all the way through to the back without being impeded by [a] center island."
See more of Carly's closet renovation here.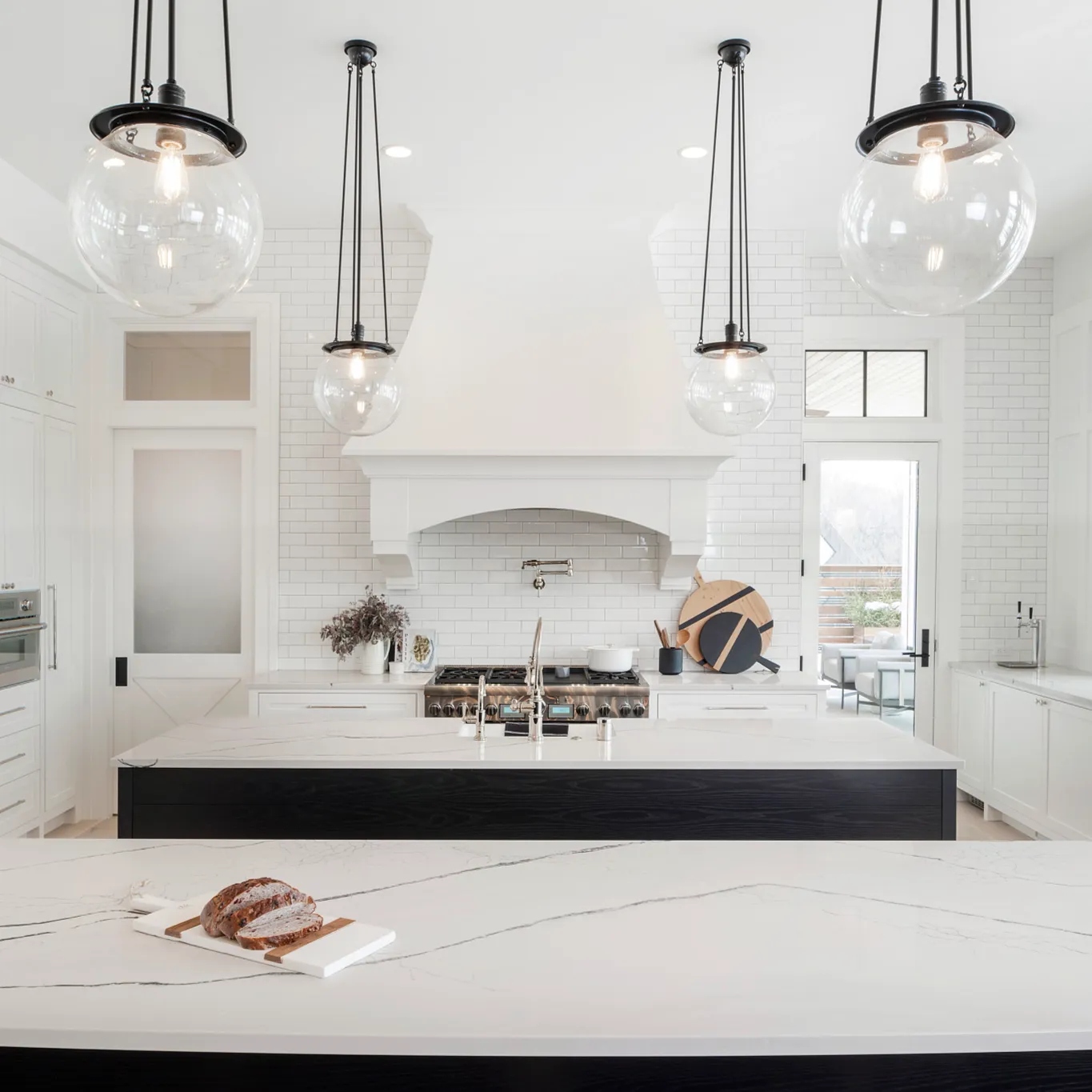 Henri Interiors used matching Cambria Gladstone countertops on both islands in this monochromatic Minnesota farmhouse kitchen.
This all-white kitchen features two Cambria Gladstone countertops with subtle black veining that pulls out the darker tones in the island base cabinetry. The tuxedo-style design lends a traditional edge to this modern home by Minnesota-based interior design firm Henri Interiors, Swan Architecture, and L. Cramer Builders.
To see more of this modern farmhouse, visit here.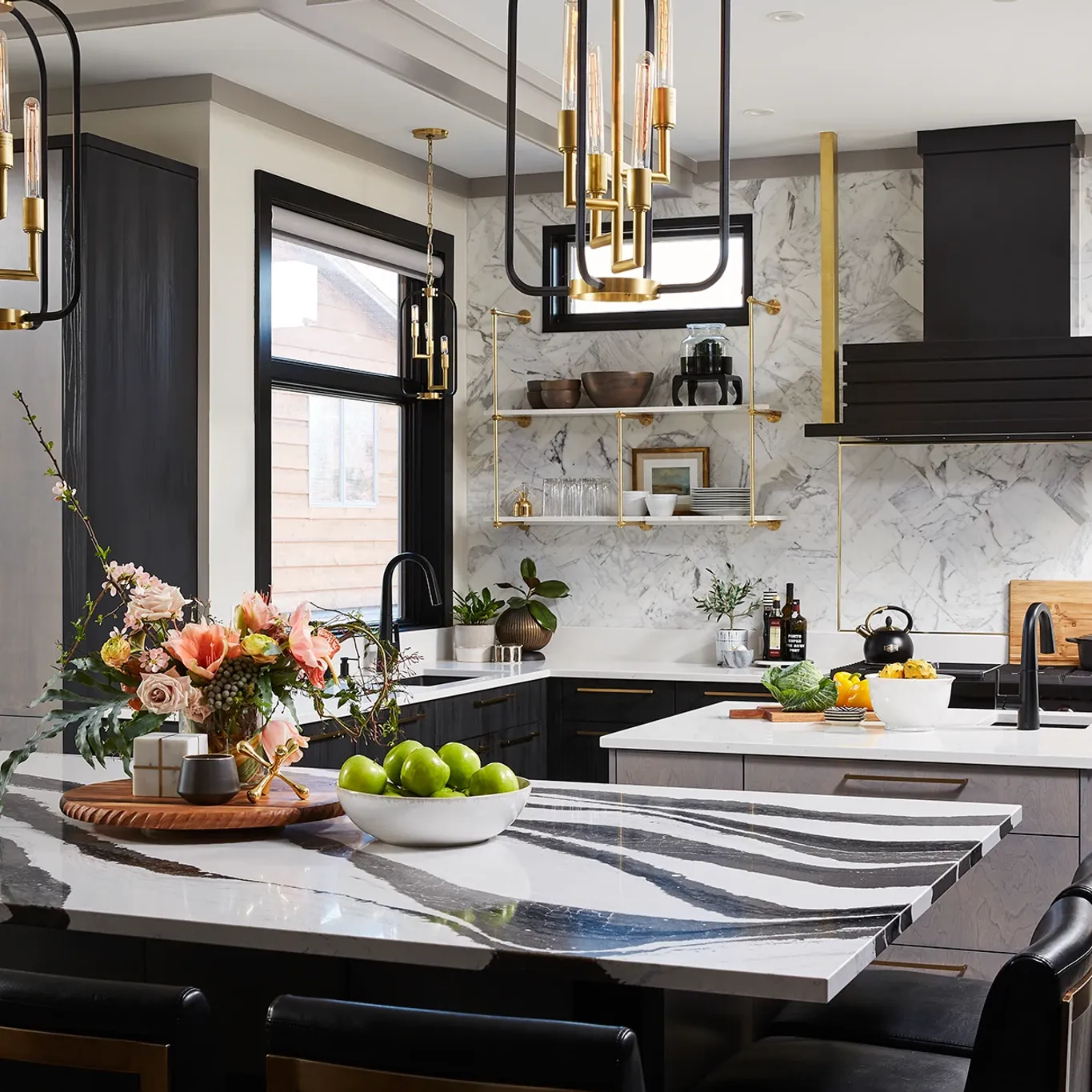 Henri Interiors used matching Cambria Gladstone countertops on both islands in this monochromatic Minnesota farmhouse kitchen.
A bold Cambria Bentley island serves as the centerpiece of this kitchen design with the smaller secondary island being utilized for functional needs to maximize space. Take a look at more beautiful Bentley spaces here.
"Needless to say, when we find ourselves with a kitchen with two freaking islands, we'll know we've made it," writes PureWow.
Featured Designs
Design Your Dual Kitchen Islands with Cambria
Follow Cambria on social media with #MyCambria for more standout designs.
For more information on Cambria, including performance data, product specifications, and certifications, see our Professional Resources.
Interested in creating a showstopping design project with Cambria? Buy a sample, find a dealer, or call 1-866-CAMBRIA (1-866-226-2742) to be connected with a market representative in your region. Or visit our website to set up a virtual design consultation.