Creating Wellness-Oriented Spaces
Cambria Style–featured designer Laura Muller discusses her passion for well-being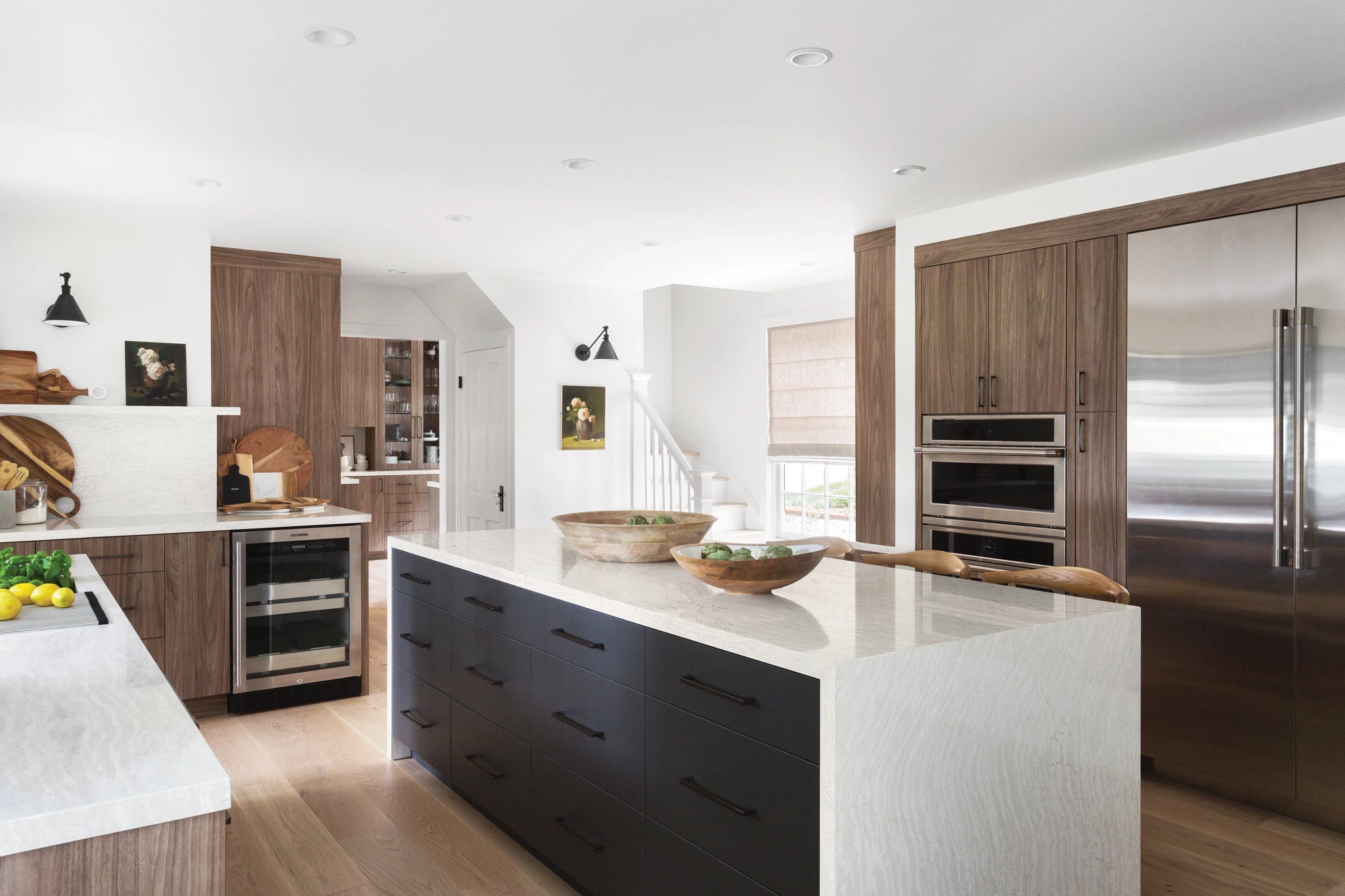 Smooth surfaces are pleasing to those with touch sensitivities—this is among the many wellness considerations in this project. Cambria design shown: Delgatie™
Laura Muller of Los Angeles–based FOUR POINT DESIGN BUILD designed the sleek kitchen featured in Cambria Style around the theme of wellness. But what exactly does that mean? "Wellness is such a multifaceted concept, it's hard for people to pin down," says Muller. "Speaking to my own philosophy, designing with wellness in mind means taking into account the health of the people in the house—their physical, mental, emotional, social well-being—and of the planet, by choosing sustainable materials." It's a complicated process, but Muller shares her expert perspective here.
Start With Safety
First things first, says Muller: "If you're remodeling, you want to ensure that the existing structure isn't problematic, so find out about the materials the house was built with. Is there asbestos? Is there lead? What about radon? How's the water? We recommend getting everything tested before you move in or start an update."
Create Connection and Calm
A big focus of Muller's design process involves linking the interiors of a home with its exterior surroundings and also making sure the people living in the house can connect with each other. That means specifying large windows so light can reach all the interior spaces; creating easy flow between indoor and outdoor living areas; and taking care that rooms (like the kitchen) aren't divided by elements like large light fixtures that block sight lines between inhabitants. Plenty of storage to help reduce clutter—which studies have shown can contribute to feelings of stress—and smooth surfaces that are pleasing to those with touch-sensitivities are among the many soothing considerations Muller includes in her designs.
Consider Sustainability
Finally, incorporating care for the planet is essential. Muller chooses products made from renewable, recyclable materials made by companies with a strong commitment to environmental stewardship. "It's another part of the holistic 'wellness' approach we take," she says. "Working with manufacturers like Cambria that source and produce their materials so responsibly is a huge priority for me and for my clients."
Get better organized with these 6 tips.